(We may earn a commission via affiliate links in this post. Read our full disclosure policy.)
Disney is releasing a NEW Genie Service starting October 19th. This new service has three tiers and will give guests the option to purchase their way to the front of the line, like the previous Fastpass+.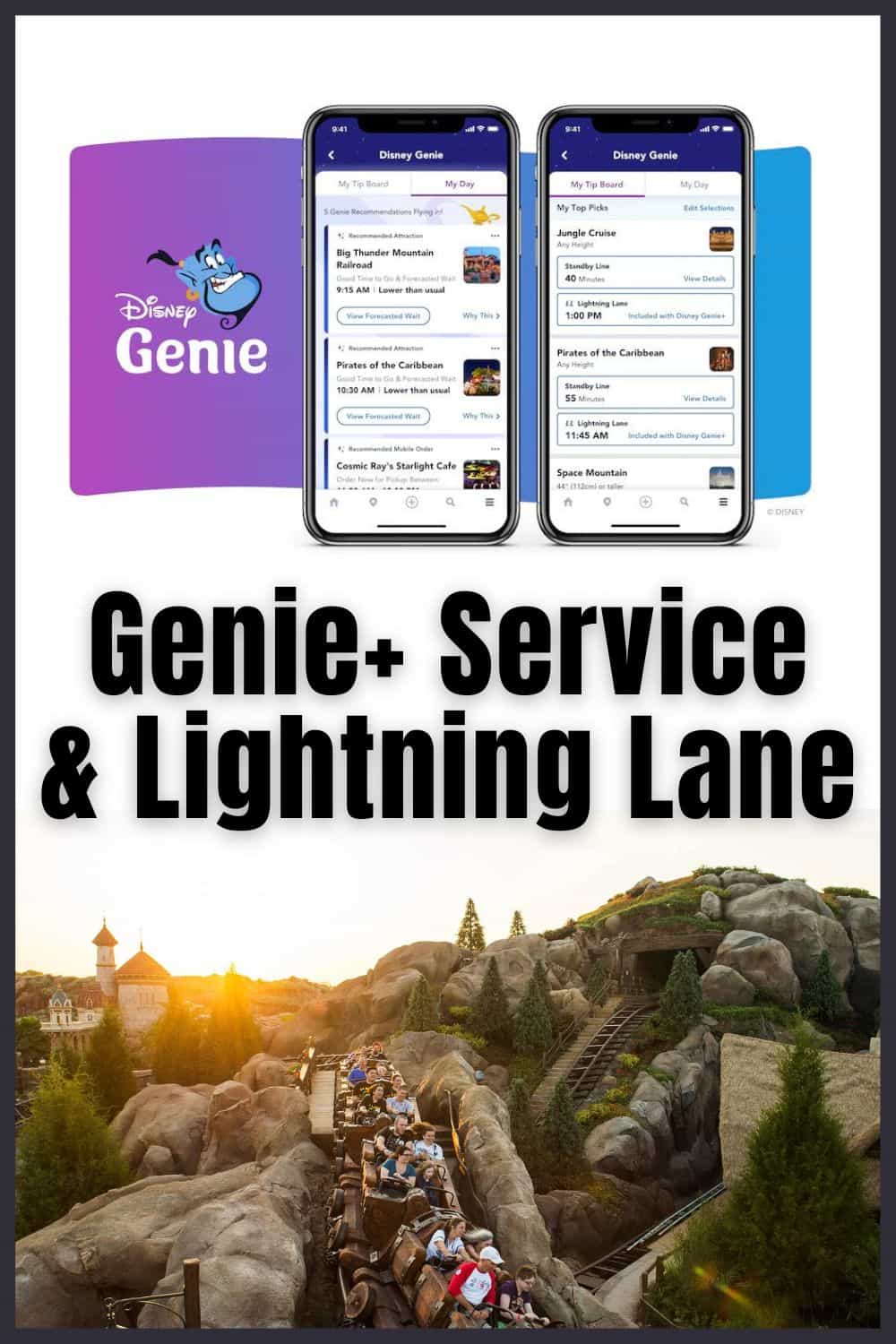 NEW Genie+ Service & Lightning Lane
Disney Genie
Coming in October to Disney World is the NEW Disney Genie digital service. This complementary tool is taking the place of the previous My Disney Experience App.
It is similar, but has new features that will help you plan your trip in advance with personalized itineraries, keep track of your vacation with the reservations you've made, and even allows you to order food.
Disney Genie+ & Lightning Lane
For $15 per day at Disney World, or $20 per day at Disneyland Resort, guests can add the Disney Genie+ Service which will give them access to the Lightning Lane queue system and unlimited Disney PhotoPass digital downloads.
With Lightning Lane, guests can choose one ride at a time in advance. Once guests have ridden the ride, they can add another.
Not all attractions will be available for use with Lightning Lane, but we would imagine that the most popular rides will be part of this "paid to play" option.
If there is a silver lining to this new system, it might be that you don't have to plan your vacation 30-90 days in advance.
You will actually be able to book your Lighting Lane reservations the day of your visit.
Disney World guest can make Disney Genie+ selections starting at 7am the day of their visit.
Disneyland guests can make their selections once they enter a park.
There will also be a Lightning Lane a la carte option that Disney hasn't given much details about. What we do know is that pricing for this option will vary by date, attraction and park and will be announced closer to launch.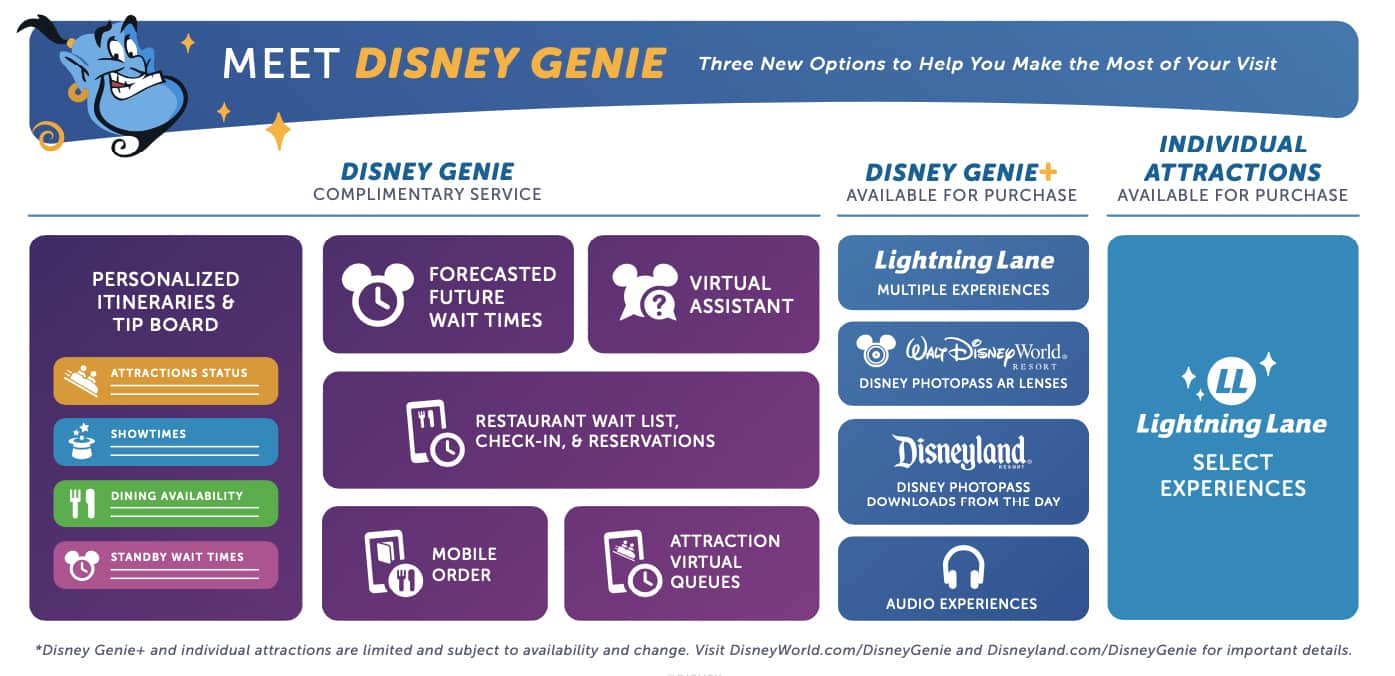 Breakdown of Each Service
As you can see, the Genie system is going to really change things for both Disney World & Disneyland in California.
I am sure that like me, many others are disappointed with Disney's decision to change the free Fastpass System to something guests have to pay for.
As if the ticket price doesn't price out enough people, now there is another cost people will have to factor in if they want to be able to ride the most desirable rides without having to spend most of the day in lines.
What are your thoughts about having to pay for the new Lightning Lane feature? Is this something you are willing to pay for?