When we think about Disney gifts, we often think of things to get the kids. But what about adults who love Disney? Don't they deserve a little Disney magic? There are plenty of unique Mickey Mouse gifts for adults on the market and we've compiled a list of some of our personal favorites!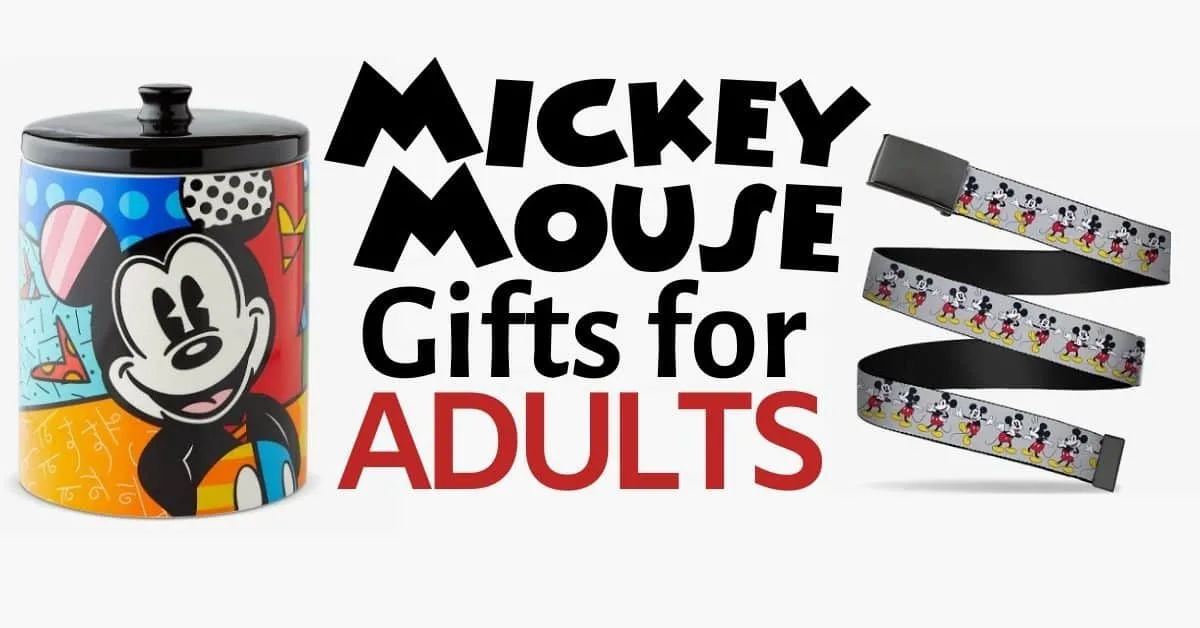 20 Best Mickey Mouse Gifts for Adults
Other Mickey Mouse Gift Options
For the Disney fan in your life, a Mickey Mouse gift is sure to please. If none of these strikes your fancy, consider some of these other options.
If they love to wear Mickey Mouse-themed clothing, you can find shirts, sweaters, and even pajamas adorned with his image.
Or if they prefer to display their love of Mickey in their home, there are plenty of great home décor items featuring Mickey, including mugs, throw blankets and even dish towels.
No matter what their interests are, there's sure to be a Mickey Mouse gift out there that they'll love.
Hoping to receive a Mickey Mouse gift?
Be sure to share this with your family and friends and maybe they will get the hint!
Do you have a favorite Mickey Mouse item to give as a gift?