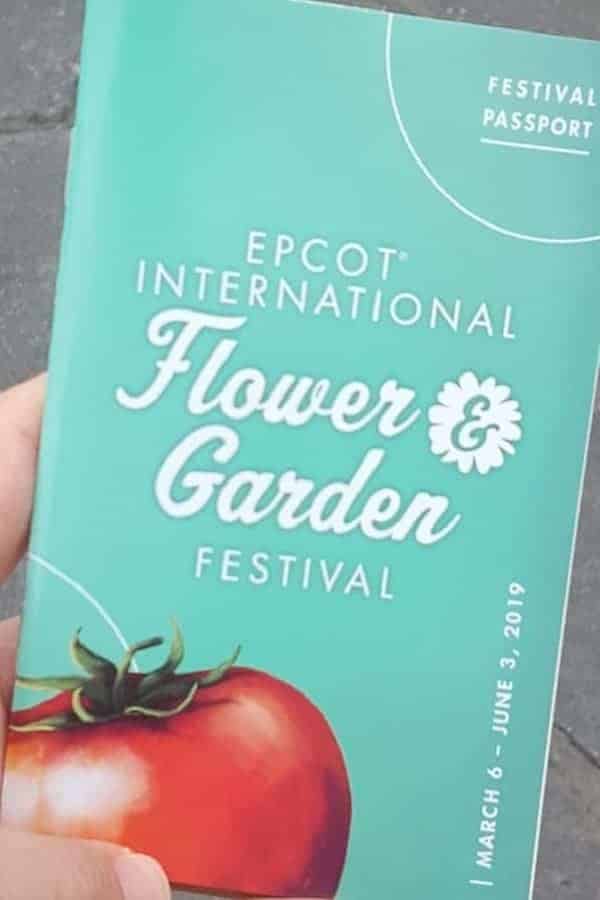 If you are planning a trip to Epcot this spring, you won't want to miss the Epcot International Flower & Garden Festival. The entire park transforms into a garden paying tribute to all things Disney.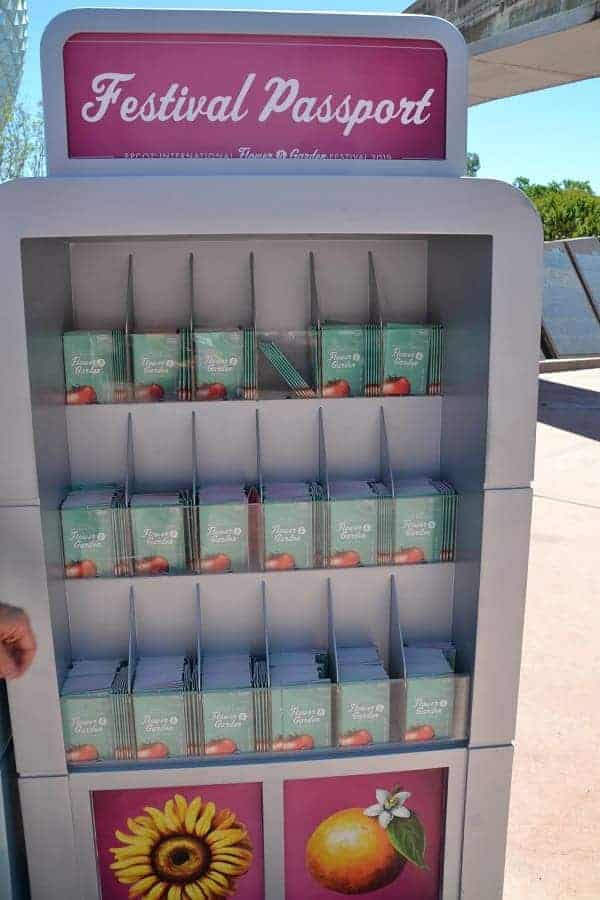 Be sure to pick up a FREE Festival Passport as you enter the park. They make a great FREE Disney Souvenir!
Inside the Festival Passport
The passport will give you all the information you need to plan your time in the park. Inside, you will find different sections for all the things going on in the park. There are check lists and even stickers so that you can keep track of where you can been and what you have seen.
If you prefer to download a copy of the Festival Passport, you can do that too!

This passport also breaks down each of the outdoor kitchen in great detail so you can plan ahead. You will find selections of food and drinks available at each. The Festival passport also has symbols to help you identify foods that are kid approved, vegetarian, gluten & wheat free, as well as beer & ciders.
Outdoor Kitchens available this year include:
Arbor at the Garden Terrace
Flavor Full Kitchen
The Citrus Blossom
Trowel & Trellis
The Honey Bee-stro
Pineapple Promenade
La Isla Fresca
Jardin de Fiestas
Lotus House
Bouermarkt: Farmer's Market
Primavera Kitchen
The Smokehouse
Hanami
Taste of Marrakesh
Florida Fresh
Fleur de Lys
Northern Bloom
In my opinion, the topiaries are the crown jewel of the Epcot International Flower & Garden Festival.
Inside the FREE Epcot Flower & Garden Festival Passport, you will find a checklist of all the topiaries in the park. They are listed by Future World and World Showcase so that you can easily find them.
There is even a convenient checklist, so you can check them off as you see them.
What is your favorite part of the Epcot International Flower & Garden Festival?