When you travel to Disney, you are going to want to bring a backpack. They are the easiest way to carry all your gear while in the park. While we have certain ones we love, we know there are times when you want to carry a cute Disney backpack while you are in the park. We absolutely love the Loungefly line of Disney backpacks for adults.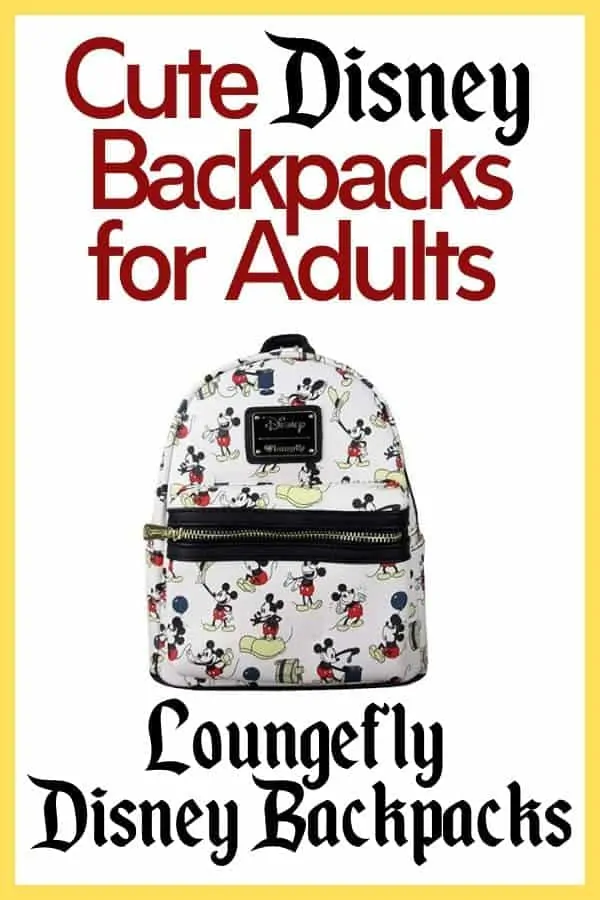 Loungefly Disney Backpacks for Adults
The Loungefly line of Disney backpacks is some of the most detailed backpacks on the market.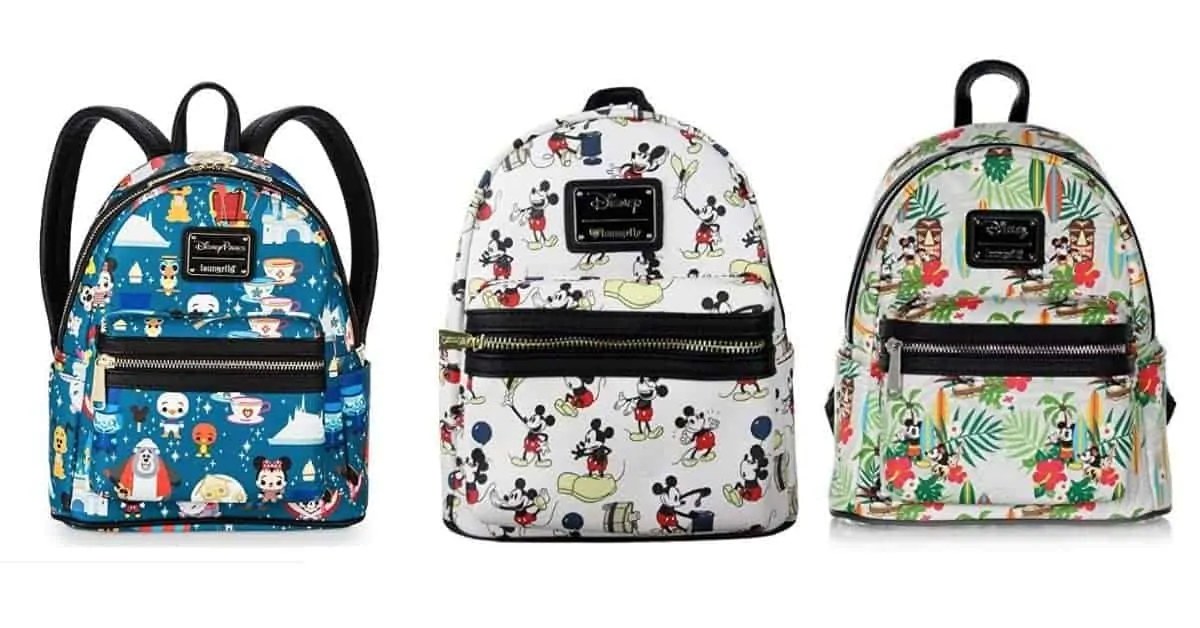 Each one features either one specific Disney character or a Disney theme of some sort and they are adorable.
And while cute, the price tags alone will tell you that these Disney backpacks are for adults.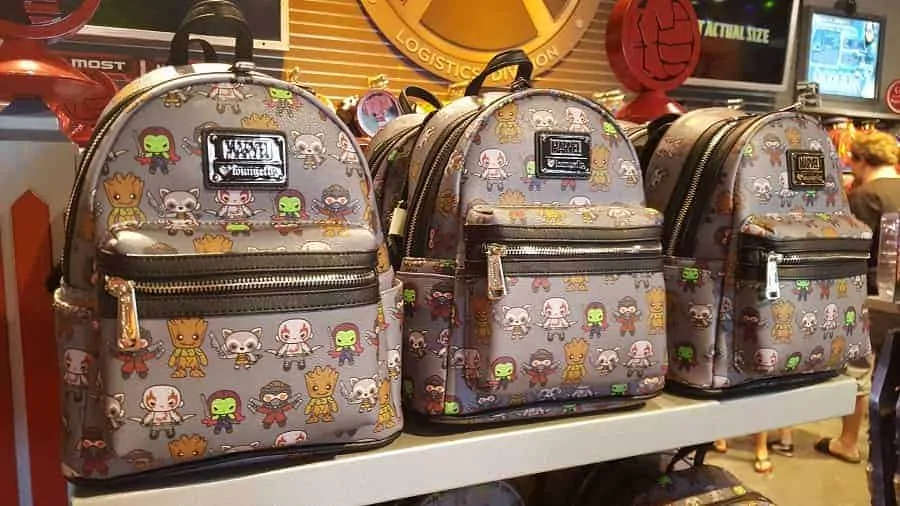 You will find an assortment of Loungefly Disney-themed backpacks online, but some can only be found inside Disney parks.
These are usually found inside the larger shops in Disney parks or specialty stores in Disney Springs.
There are two different sizes of Loungefly backpacks.
You will want to know the difference if you intend to purchase one online. They come in standard size and mini.
The mini ones are just as cute as the larger ones and are great for women who don't want to carry a full-size bag.
Do you have a favorite Disney Loungefly Backpack?