If you are planning a trip to Disney World and want to do a character breakfast, you really should check out the 1900 Park Fare Breakfast Buffet at the Grand Floridian Resort.
CURRENTLY CLOSED
1900 Park Fare Supercalifragilistic Breakfast Buffet
At 1900 Park Fare, during breakfast, you will have a chance to dine with Mary Poppins, Alice in Wonderland, the Mad Hatter and Winnie the Pooh & friends.
You will find everything from an omelet bar to Mickey Mouse Belgian waffles on this amazing buffet!
Kids even have their own little buffet section which includes a cereal bar.
While all the breakfast buffets are pretty amazing, this one gives you an experience you might not otherwise be able to get ~ a chance to check out the Grand Floridian!
Priced in the Deluxe category, the Grand Floridian Resort is one of the most beautiful Disney resort properties.
You could spend hours enjoying the Grand Floridian's 5-story lobby with intricate Victorian architecture, ornate gingerbread trim, and stunning stained-glass domes!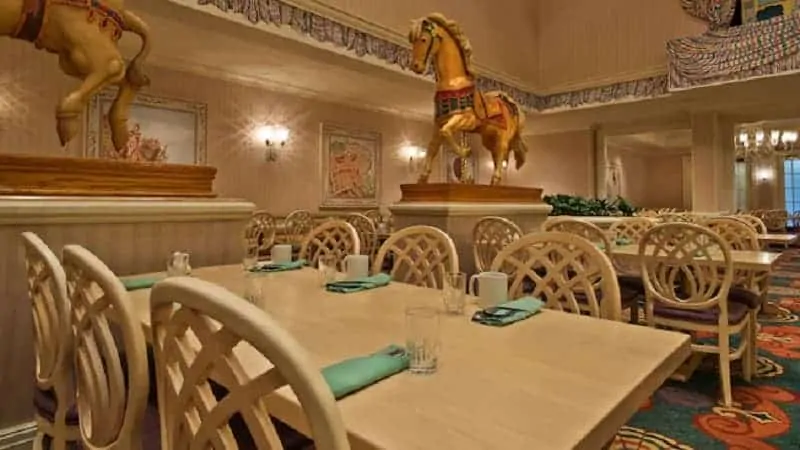 While you might enjoy the beauty the Grand Floridian Resort has to offer during your dining experience at 1900 Park Fare, the kids will no doubt be mesmerized by the one on one time with the characters.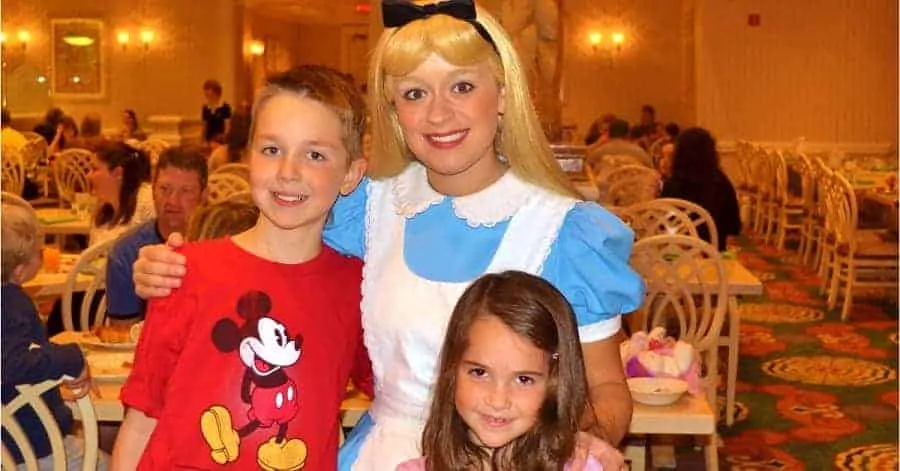 Disney makes it a magical experience by having the characters come to your table one at a time. Once there, they can sign autograph books and pose for as many pictures as you like.
Don't worry that you might miss a character. 1900 Park Fare has a precise order as to how the characters work the room and you are pretty much guaranteed personal time with each character present.
TIP: With all character meals, a photographer will come around to snap a picture of your family. Don't feel obligated to purchase this picture as they are VERY expensive and you can take just as good of a photo on your own!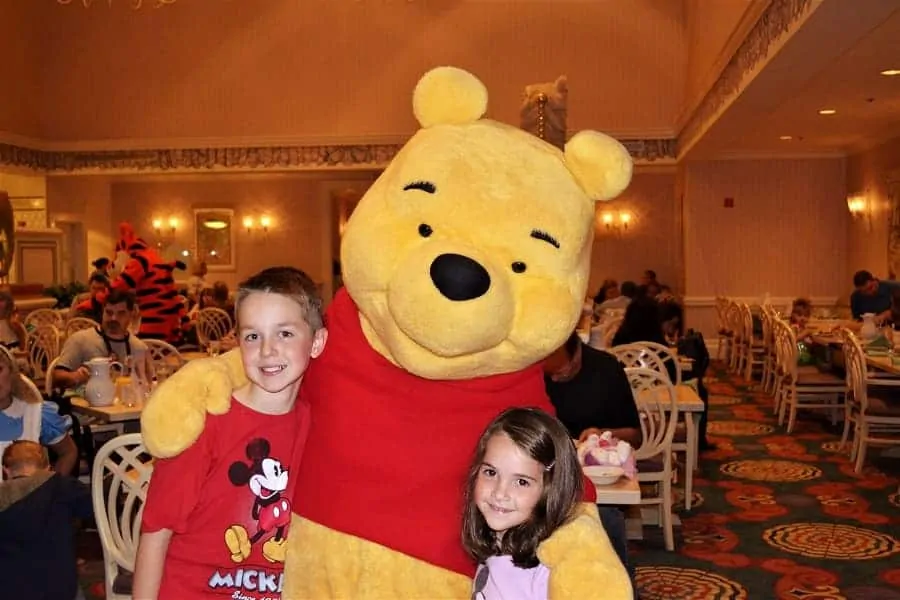 At the Supercalifragilistic Breakfast at 1900 Park Fare, the characters you will get to see include but are not limited to: Winnie the Pooh, Tigger, Mary Poppins, The Mad Hatter, and Alice in Wonderland.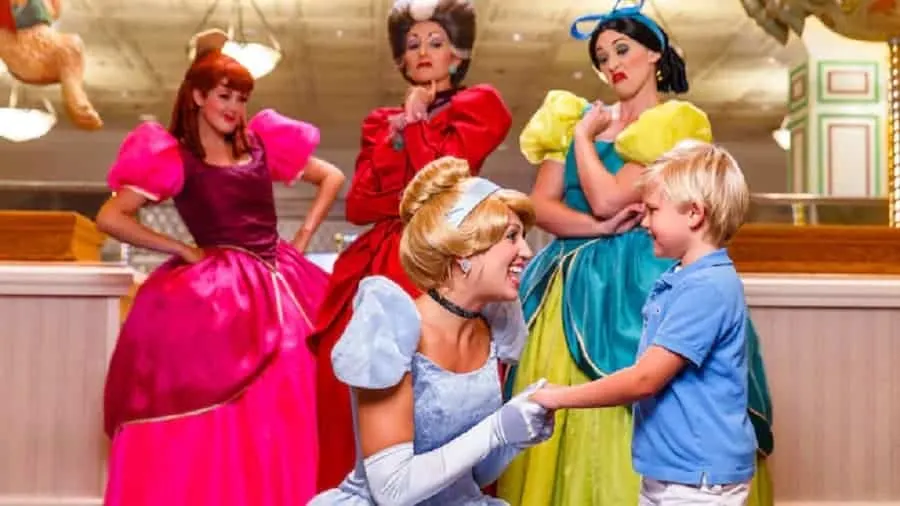 1900 Park Fare also offers a dinner buffet that features Cinderella. At the Cinderella's Happily Ever After Dinner buffet, the characters you will get to see include but are not limited to: Cinderella, Prince Charming, Evil Stepmother and the troublesome Step-Sisters.
Have you been to 1900 Park Fare for breakfast? What was your favorite part of your experience?