I would love to say that Disneyland Paris is the best Disney park in the world. The rides are fantastic. Some of my FAVORITE rides are even at Disneyland Paris!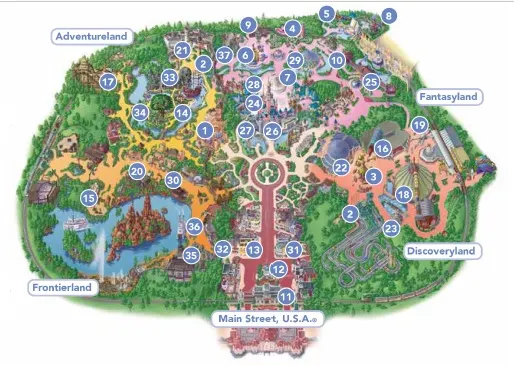 When Disney built this park, you can tell that they looked at what worked and didn't at Walt Disney World and Disneyland California.
They made rides longer (like Pirates of the Caribbean and Thunder Mountain) and even spent time creating new experiences like Ratatouille and Crush Coaster.
Unfortunately, the problems with Disneyland Paris show that one thing is clear, it lacks the MAGIC of the United States Disney parks Disney World & Disneyland.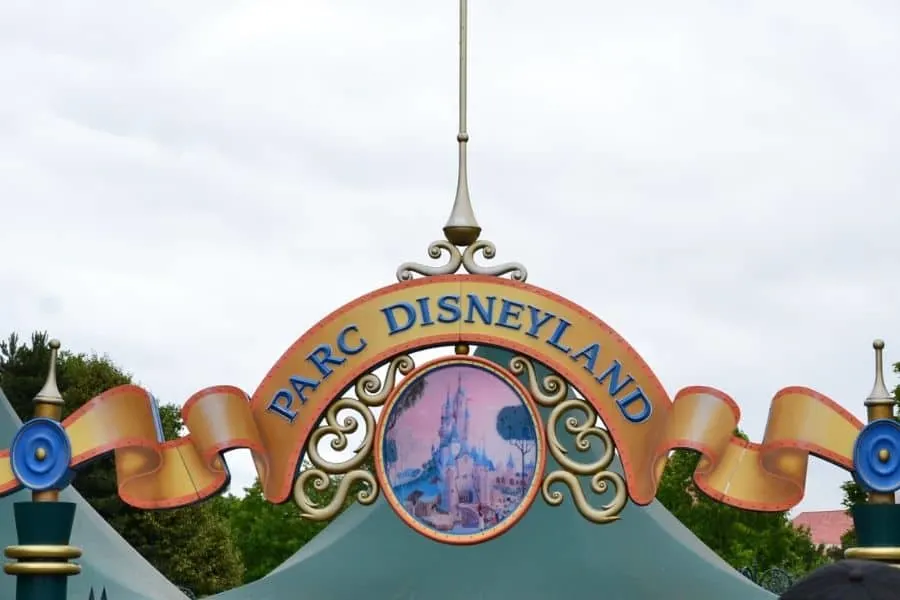 I have been to Disneyland Paris three times in the past 4 years.
On my first trip, I chalked their apparent failures up to bad weather (it was a rainy day) and gave them the benefit of the doubt
I allowed the newness of the experience to trump their quite obvious problems.
My second trip, this time on a beautiful, sunny 85-degree day, made it all too clear that this park is not being run by Disney. It can't.
There is no way that Bob Iger would approve of this park brandishing the Disney name.
I was hopeful on my most recent trip since they had just celebrated Disneyland Paris' 25 anniversary.
While there were a few new experiences that I really enjoyed, I noticed the same problems that I experienced on my trip in 2014 & 2016.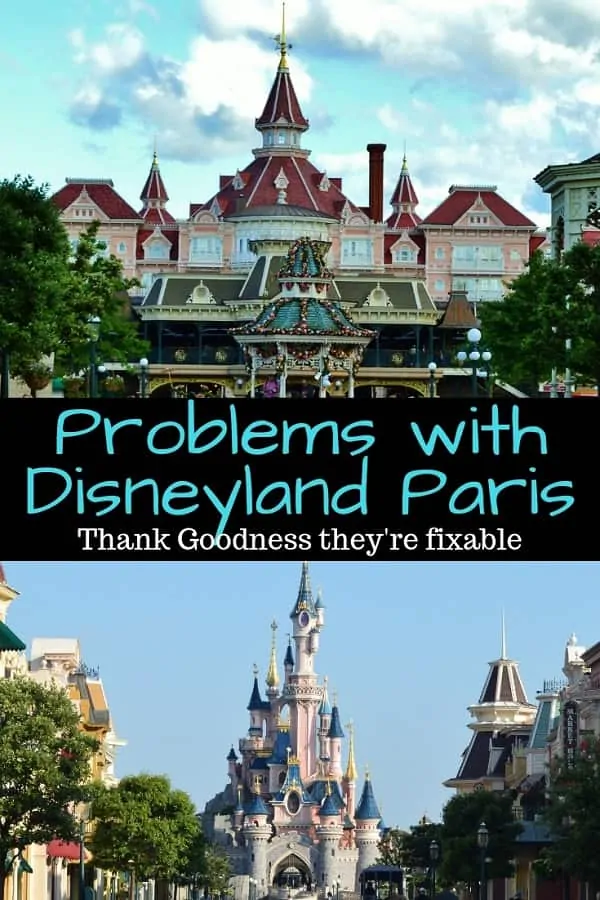 The Problems with Disneyland Paris
Problem #1
We stayed at two different Disneyland Paris resorts (Sequoia Lodge and Hotel Cheyenne) and were allowed to enter the park 2 hours earlier than non-resort guests.
You would think that this would be a wonderful benefit, but what Disneyland Paris failed to disclose was that only a few areas of the park are operational before 10 am.
The areas that were open, we so spread out that you spend too much time walking from one end of the park to the other to really be able to enjoy taking advantage of the extra time.
There was no clear signage as to what parts of the park were open, so you couldn't plan which rides to get on in advance. You only realize they are open or closed when you get to them.
Problem #2
I know those of us in the United States Genie+ & Lighting Lane at our Disney parks.
I was excited to find that Disneyland Paris has something similar called Disney Premier Access, which allows you to book a time for certain rides & attractions.
Disney Premier Access works for their more popular rides: Big Thunder Mountain, Phantom Manor, Peter Pan's Flight, Ratatouille: The Adventure, Buzz Lightyear Laser Blast, Star Wars Hyperspace Mountain, Star Tours: The Adventures Continue, The Twilight Zone Tower of Terrorᵀ, Autopia, Indiana Jones and the Temple of Peril, Orbitron​, Crush's Coaster.
The problem is that you have to book them per ride. There is not one pay for all day. So essentially, you are paying €5 each time you use it.
This can really add up.
The max you can do is 12 rides (which seems impossible in one day) and would cost an additional €60.
Problem #3
Those that have been to Disney World, or any theme park for that matter, understand that there are lines. Disney has an elaborate queue system in which you maze through rows to get to each ride.
Disneyland Paris does this as well, just not AS WELL.
The problem is that Disneyland Paris queues can lead to dead ends at any moment.
You have to pray that you pick the right path through its labyrinth or else you will have to inadvertently merge into the line you were previously in only 20 people are now ahead of where you were.
Problem #4
When Disney World or Disneyland California shuts down a ride, it is because it is either experiencing problems or going through refurbishment.
Disneyland Paris will shut a ride down or never open a ride because (and this is my guess) they are understaffed.
Under-staffing is the crux of Disneyland Paris problems. See Problem #5.
Problem #5
Things will shut down while you are in line because the worker's shift has ended and they have no one to replace them.
Yes, I know, crazy.
We were third in line to get gelato at Disneyland Paris when suddenly without warning, the manager came out and said "We're closed."
When we questioned this, we were told that they didn't have a cashier. They had plenty of gelato, just no one to take our money.
Could you imagine this happening at Disney World? Disney doesn't want your money? Seriously?
Problem #6
While the rides are newer than those in Walt Disney World or Disneyland California, they are not being kept up. Rides are not being cleaned.
Spiders must be a big deal in Paris because on every ride, we found TONS of cobwebs.
Imagine going down It's a Small World and all the characters have cobwebs hanging from them.
I mean, darn, It's a Small World in Walt Disney World has been running since 1971. Have you EVER seen a cobweb?
Please, it only takes a small bit of effort to dust!
Problem #7
Disney is known for having the best customer service. Cast members at other Disney Parks want to make your experience amazing and will go out of their way to do so.
This is not true for Disneyland Paris.
Very few smiled, and were pleasant or accommodating.
They are obviously not being adequately trained in the Disney Way.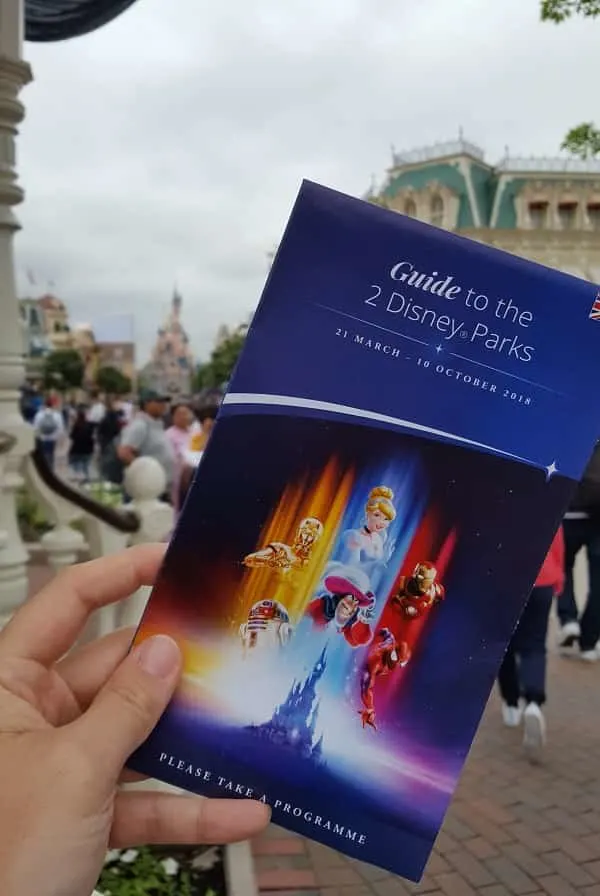 The Good News: Problems with Disneyland Paris are Fixable
In fact, they are easy fixes. I really feel most of it comes down to management and staffing.
What I would love to see is Bob Iger send a team from the States over to Disneyland Paris for a week to actually experience what its like for the customer.
I'm sure that this would give them all the information they need to do a total staffing re-haul.
I'm sure if all you know is Disneyland Paris, you probably don't see the big deal. But if you have experienced any of the other Disney parks you definitely probably have noticed a difference.
Have you noticed these same problems with Disneyland Paris? What are your thoughts?