Did you know that Disneyland Paris is the most-visited theme park in Europe, and the 13th-most visited theme park in the world? Those who have not been there may not know that there are some interesting Disneyland Paris facts that will make you want to start planning your Disneyland Paris trip right away!
10 Disneyland Paris Facts
1. Sleeping Beauty Castle in Disneyland Paris faces north-to-south to prevent backlighting for guests who wish to photograph it from Main Street.
2. The twisted concrete columns that grow into trees inside the castle were inspired by the Church of St. Severin in Paris.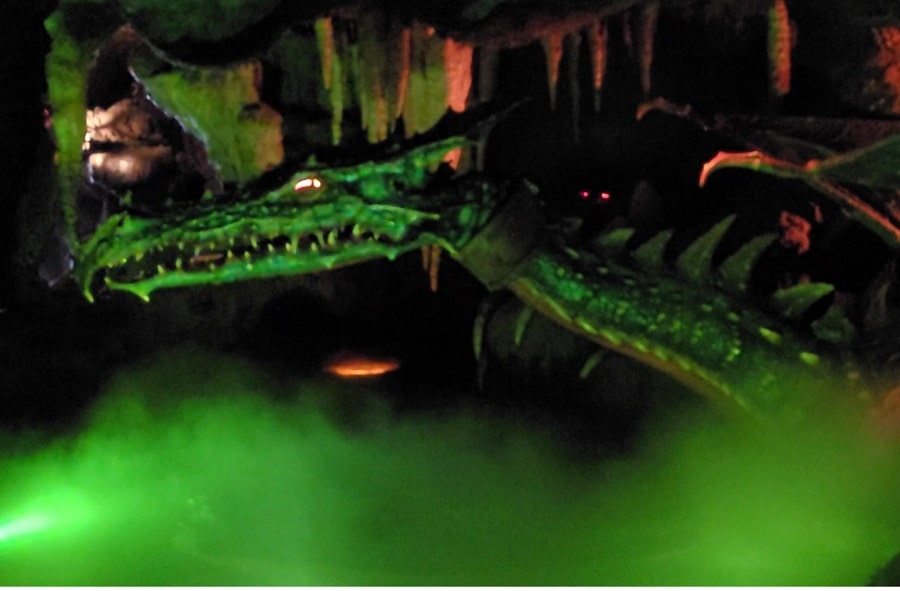 3. Underneath Sleeping Beauty's castle is an animatronic dragon. It is the only Disney park with this feature.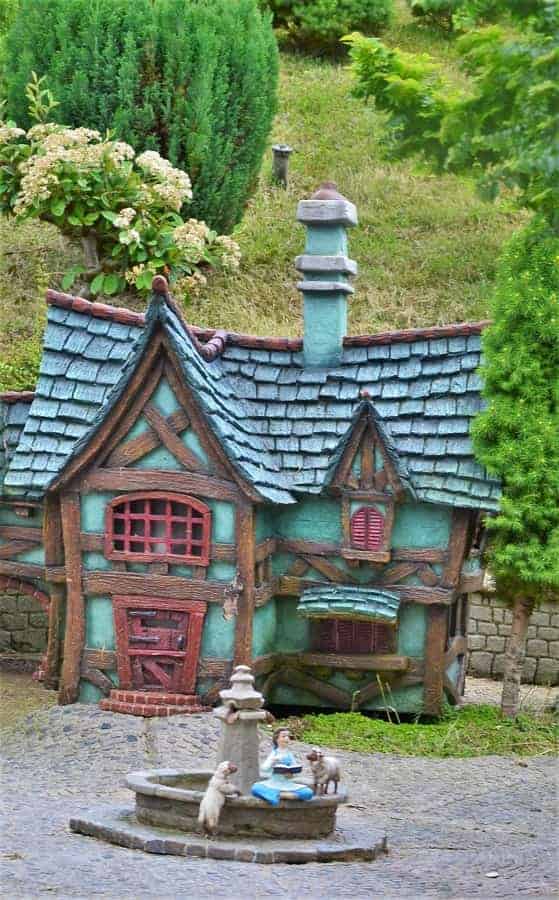 4. Walt Disney had a fascination with miniatures — he collected them and also had miniatures created for practical use in planning theme parks.
Some of the most elaborate miniatures are in Le Pays des Contes de Fées in Disneyland Paris.
While Disneyland in California features a version of this attraction, the version in Disneyland Paris is larger and has more scenes.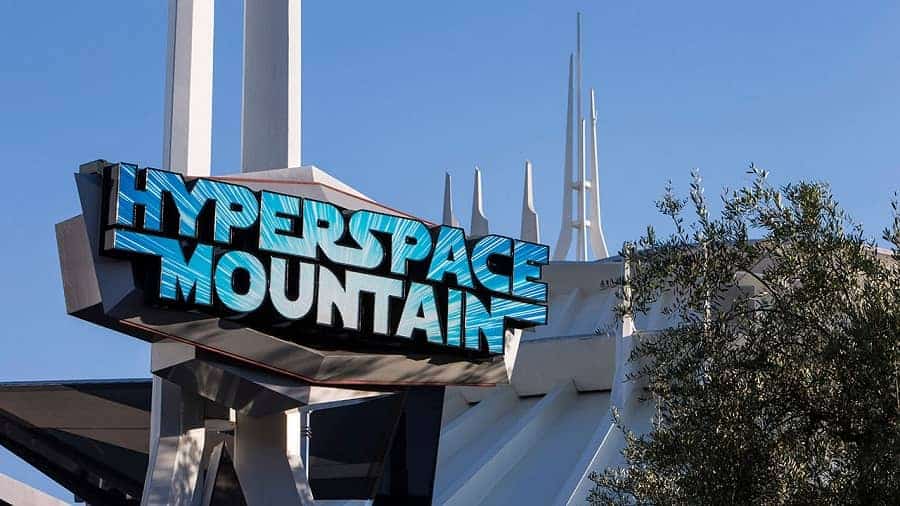 5. The (Hyper)Space Mountain at Disneyland Paris is the only one in operation that goes upside-down!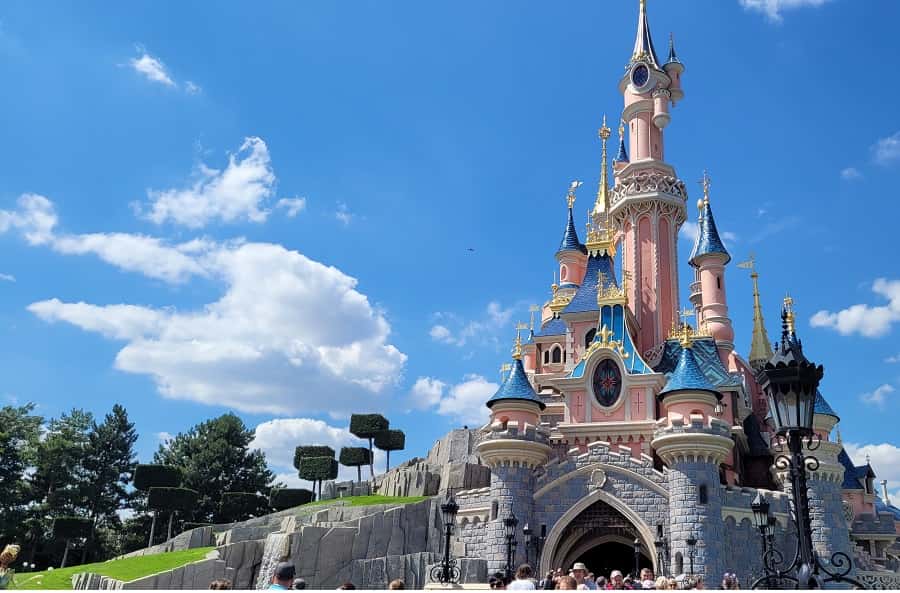 6. The square trees that flank Sleeping Beauty's castle were designed after the same trees in the animated movie.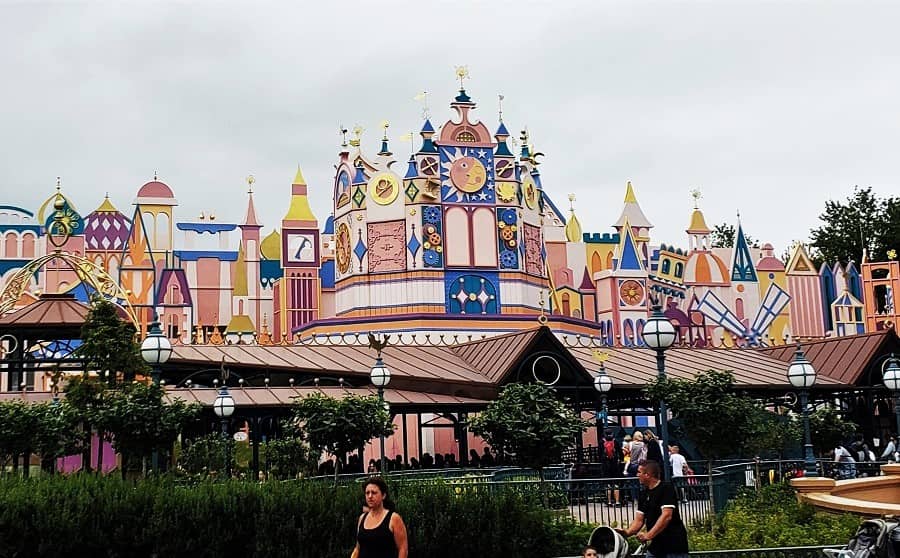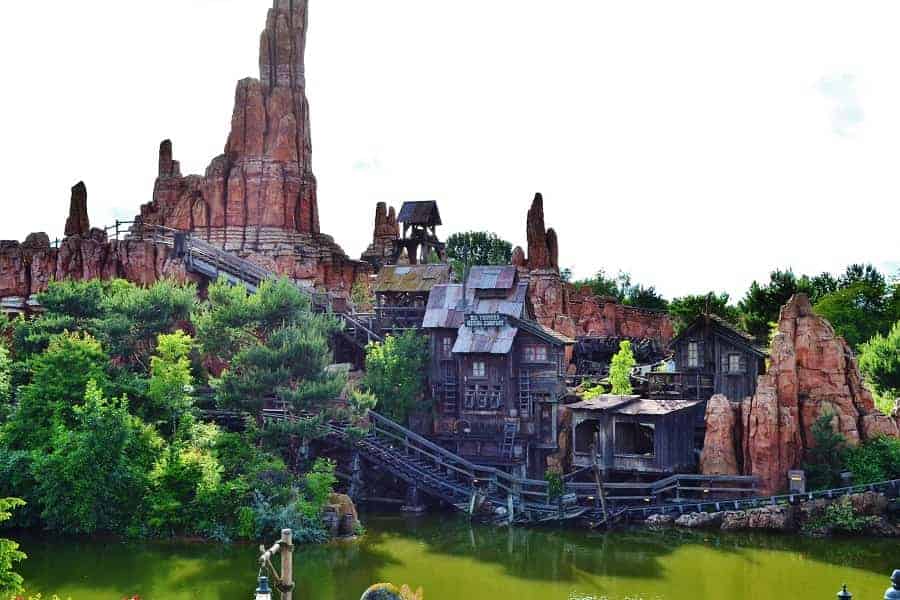 8. Four different versions of Big Thunder Mountain exist and the one at Disneyland Paris is the fastest, tallest, and longest of them all.
9. Disneyland Paris has over 16,000 employees representing 100 nationalities.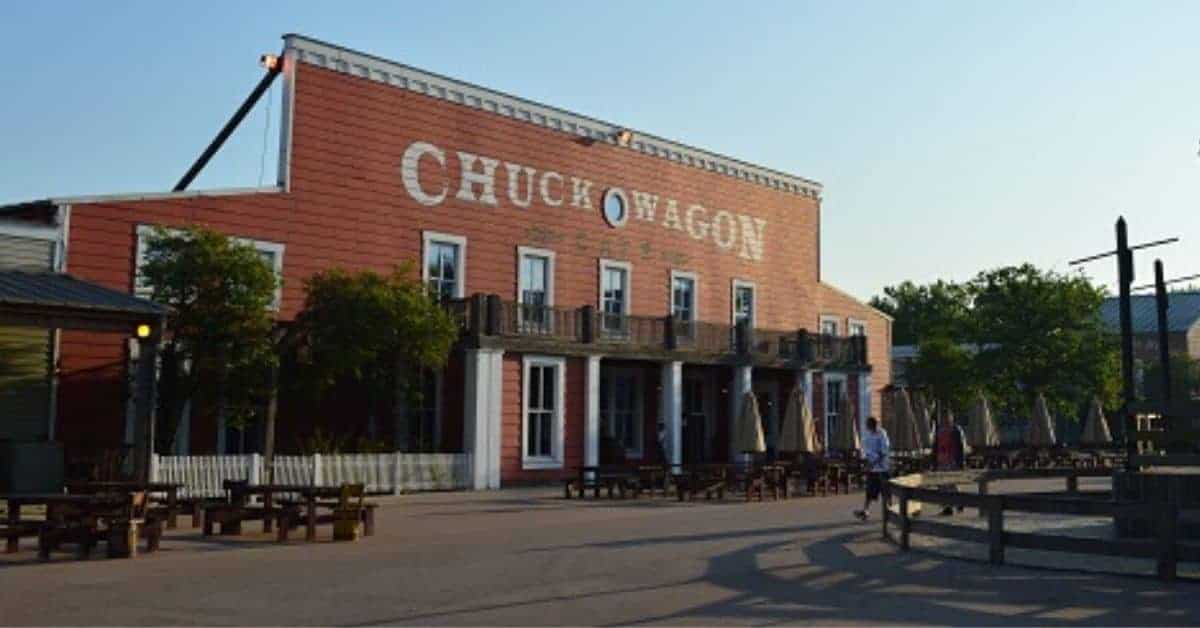 10. The Disneyland Paris complex features seven American themed hotels:
The Disneyland Hotel is Victorian American
Disney's Hotel New York is a Marvel themed hotel.
Disney's Newport Bay Club pays homage to New England
Disney's Sequoia Lodge is built to make you feel like you are at a lodge in a National Park.
Hotel Cheyenne represents life in the Old West
Disney's Hotel Santa Fe is a South Western American concept.
Disney's Davy Crockett Ranch is all about living in the Wilderness.
Did you know any of these Disneyland facts?