Disneyland Paris (once known as Euro Disney) is one of the most visited amusement parks in Europe. If you are planning a trip to Disneyland Paris, you are going to want to make sure you know what to expect. That is why we are sharing with you our 10 BEST Disneyland Paris tips!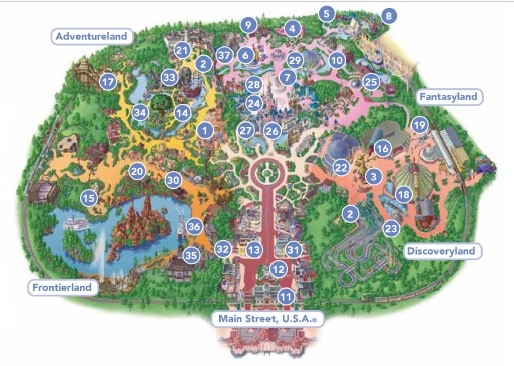 First off, if you have never been to Disneyland Paris, you will find it comparable to Magic Kingdom in Florida. While larger, it has three less the number of rides.
The park is nevertheless one of my personal favorite theme parks.
It has some great takes on the popular Disney World and Disneyland rides while also including some unique rides and attractions that set it apart.
Want to know a little bit more about Disneyland Paris?
We have 10 Disneyland Paris tips that will help you enjoy the park just a little bit more!
10 Disneyland Paris Tips
Buy your Disneyland Paris tickets in advance of your trip. While you can buy them at the park entrance, you will end up standing in a very long queue.
Go to Disneyland Paris during the week when it is less crowded. Weekends are very busy and draw in the locals and people travelling in from London.
Stay at a Disneyland Paris Resort. You will find that when you stay at a Disneyland Paris resort you will get certain perks. One of them is being able to access the parks before other guests!
Get to the park when it opens. Again, if you stay at a Disneyland Paris resort, you get to go very early. If you aren't staying on property, then you should get there when the gates open.
Use the Disneyland Paris FASTPASS System. Disneyland Paris' Fastpass is like the old Disney World Fastpass system where you get a paper Fastpass one at a time.
Bring food into the park! While there are some good restaurants in Disneyland Paris, you can really save money if you pack your lunch. Disneyland Paris allows you to bring in food & drink so you should plan on doing so!
Don't have your heart set on anything. Disneyland Paris has some problems and one of them is closing down rides, attractions and restaurants without any warning, any time of day. If you go in with no expectations, you will not be disappointed
Make sure that you see the Disneyland Paris parade. When it comes to Disney parades, this one is pretty awesome. The floats are spectacular and feature many characters you might not be able to see anywhere but the parade.
If you want to meet characters, consider doing character dining. While it is more expensive, you do get to meet many characters at one time without having to stand in line.
Stay for the Fireworks. The Disneyland Paris nightshow is the BEST one and while it is really late at night (11ish) it is worth staying up for!
Have you been to Disneyland Paris? Do you have any tips to share?