It is easy to walk straight through the Sleeping Beauty Castle at Disneyland Paris, but you might want to pause while you are inside Sleeping Beauty Castle to enjoy the spectacular stained glass and beautiful tapestries.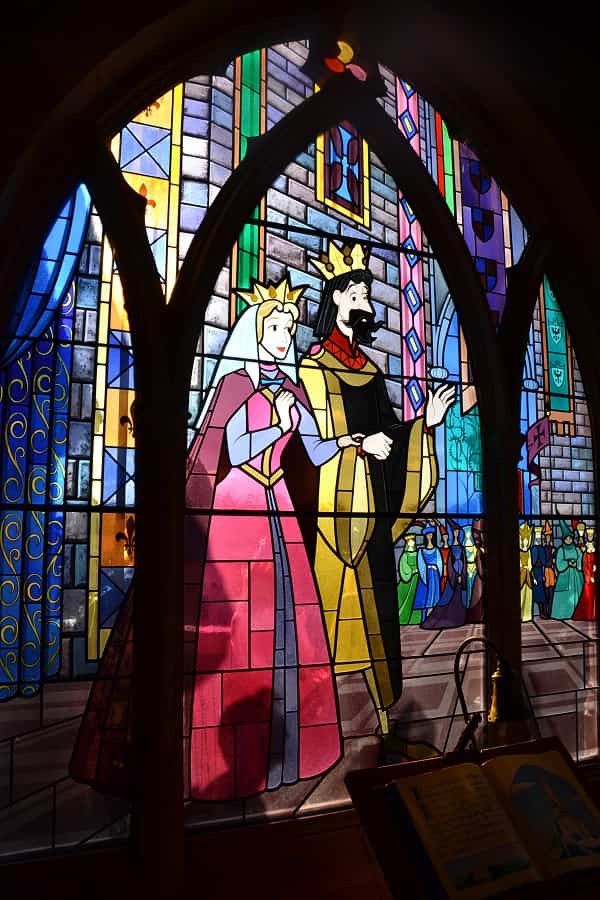 If you take the path below the castle, you will find a sleeping dragon, but if you take the stairs to the second level in the castle, you will find the story of Sleeping Beauty unfold before your eyes.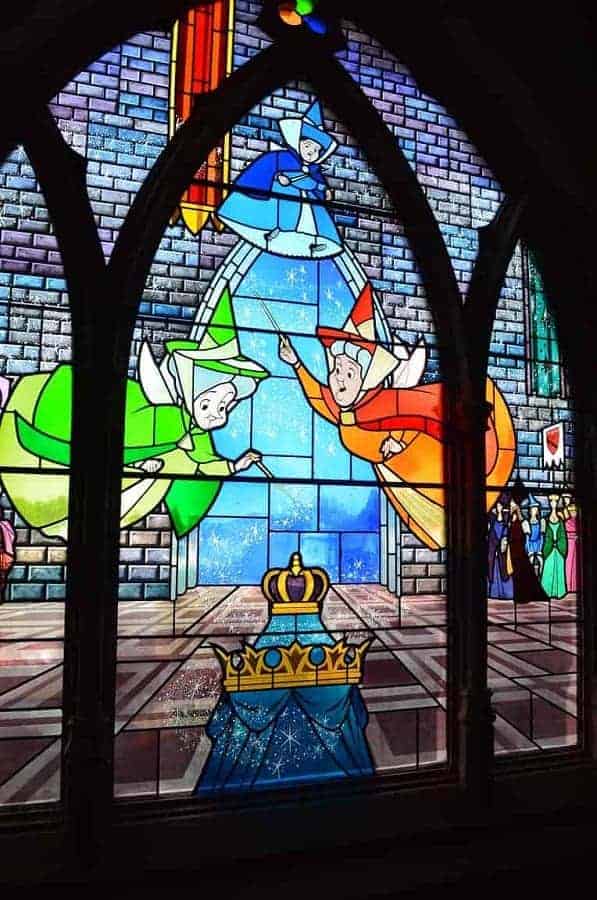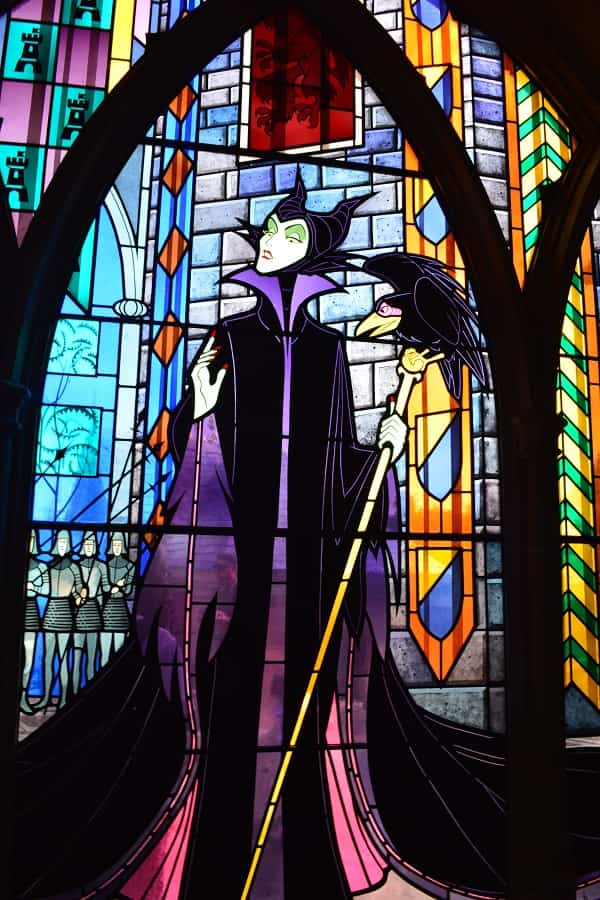 Just like the mosaics in Cinderella's castle tell the story of how Cinderella met her prince, the tapestries and stained glass windows inside Sleeping Beauty castle tells the story of Aurora's life from her birth to her being awakened with a kiss from her prince.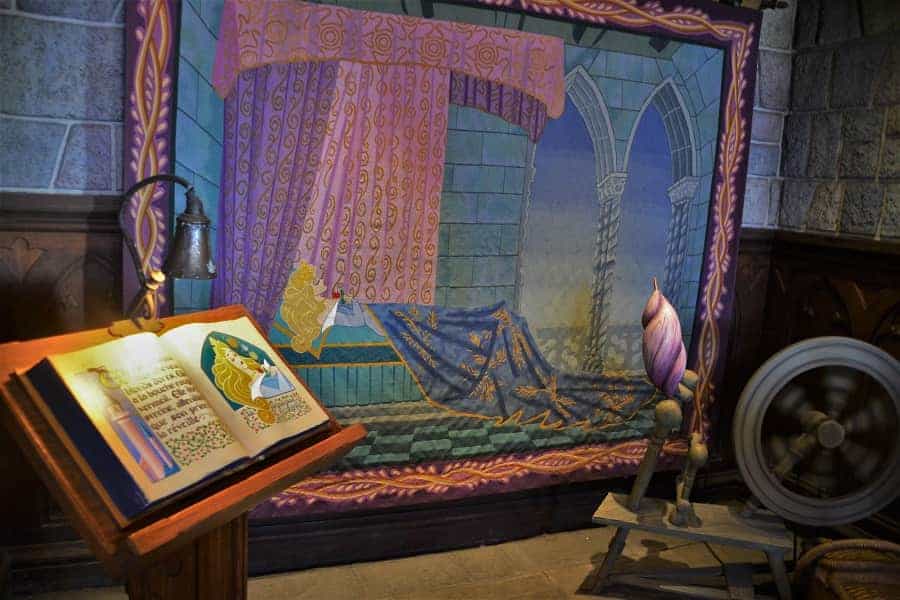 You'll even be able to see the spinning needle, that actually spins!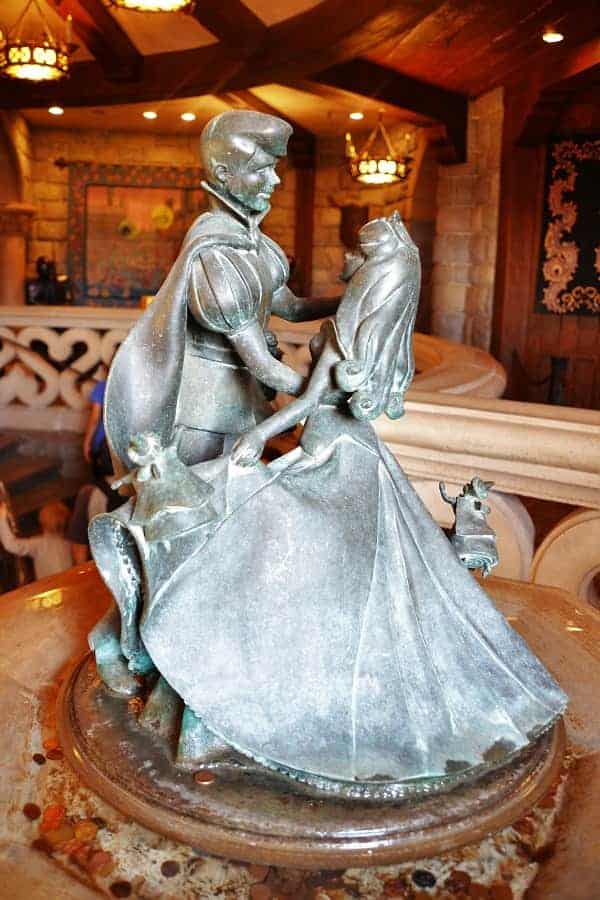 At the very last stained glass window, you might think the story ends, but look behind you and you will see a beautiful fountain featuring Sleeping Beauty dancing with her prince. Look carefully and you will also find the three fairies.
While the castle is bright and cheery above ground, below ground is a whole different story!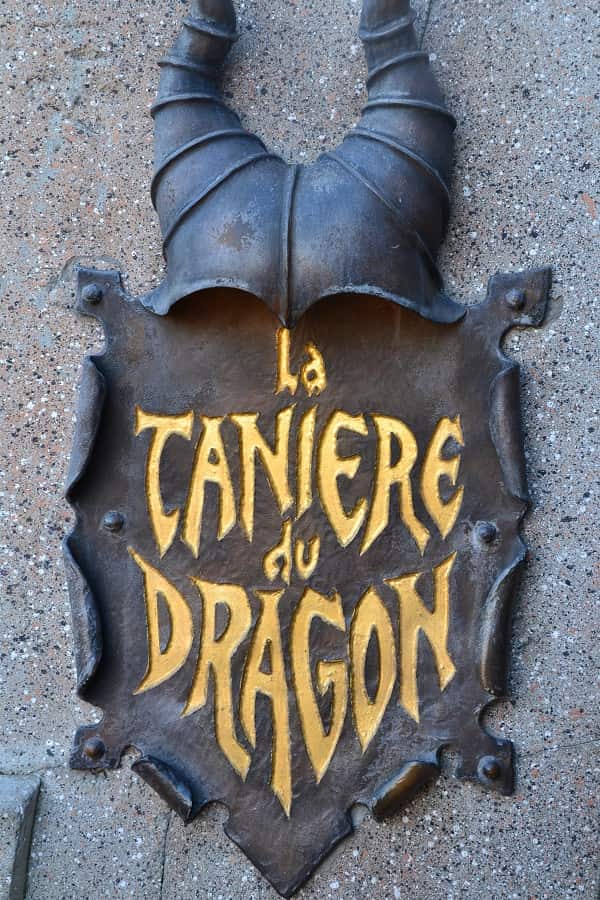 Deep below the castle you will find "La Tanière du Dragon"
Once the ruler of the skies, this defeated dragon lies chained against jagged rocks. You may find it sleeping, but know that it does waken and isn't very happy when it does!
Be sure to take some time to walk around the beautiful castle and let me know what you think!