One of the best parts about going to Disneyland Paris is being able to bring a bit of the magic home with you in the form of a souvenir. Wondering what types of Disneyland Paris Merchandise you might find?
There are all sorts of different things you will find when you are in the park.
Disneyland Paris Merchandise
Chances are that you will want to bring something back from Disneyland Paris that shows you went to the park.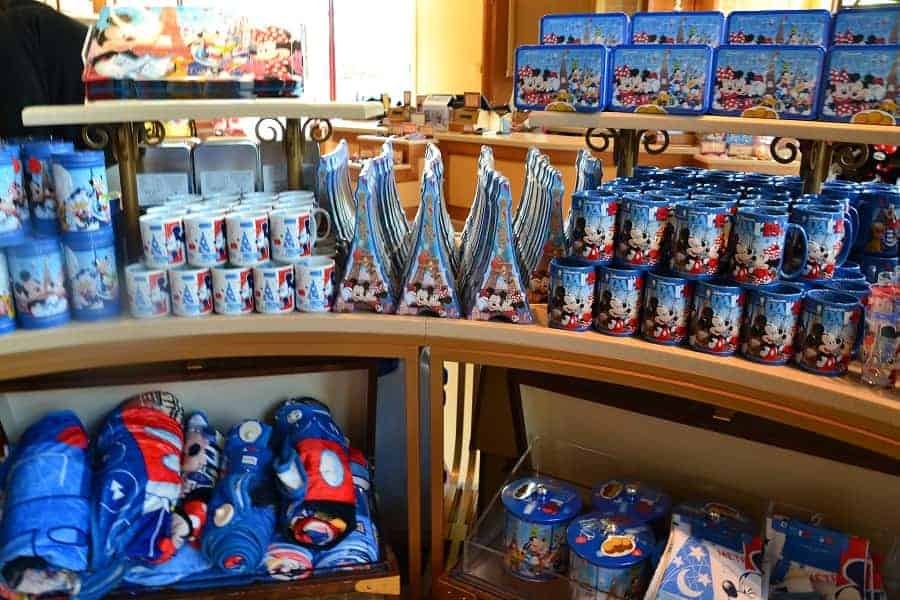 World of Disney Store in Disneyland Paris
You will find great Disneyland Paris merchandise in the parks, but I love the shops in Disney Village.
Disney Village is like a cross between Downtown Disney and Disney Springs, only smaller.
You will find a World of Disney Store, Disney Store, & Disney Fashion Store.
All feature different Disney gift and souvenir items!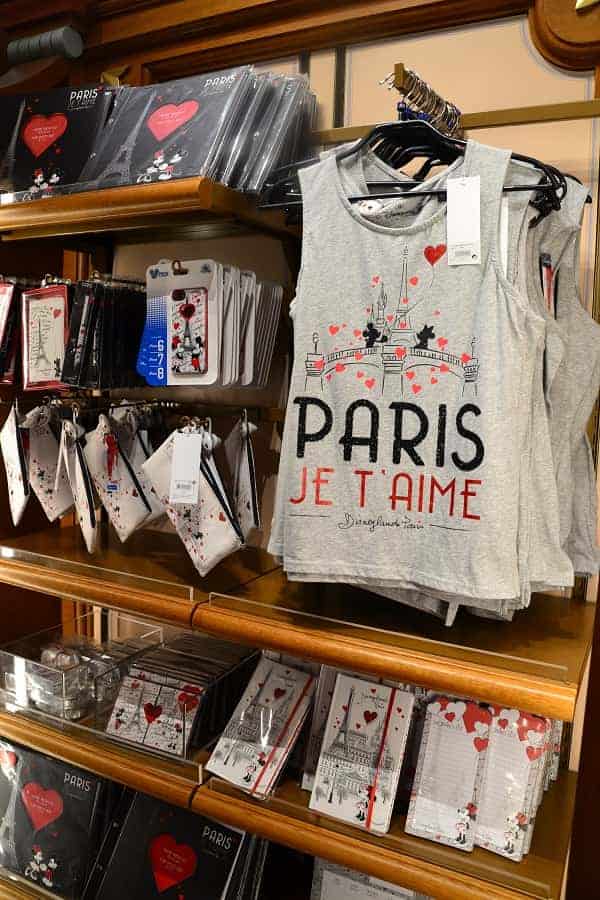 Disneyland Paris Park Shops
You will find all different types of things to purchase and the displays are everything you would expect from a shop in Paris.
They are perfectly themed and displayed!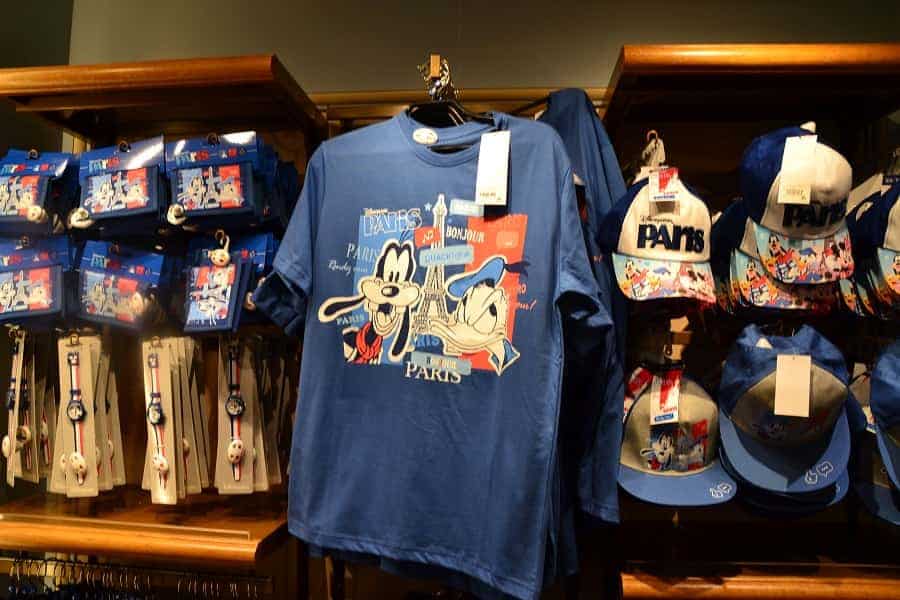 There are items for different genders, based on different characters, some Paris themed, and others just generic Disney.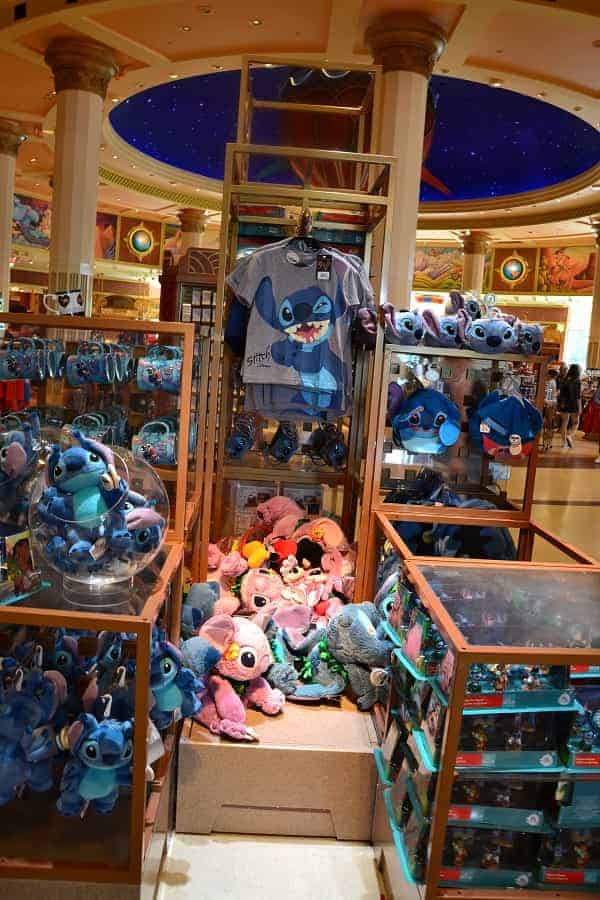 I know that I love Stitch and was amazed at all of the different Stitch merchandise I was able to find in the Disneyland Paris stores!
While some of the items are found in the states, some of the merchandise was clearly only available in Europe (and probably Asia).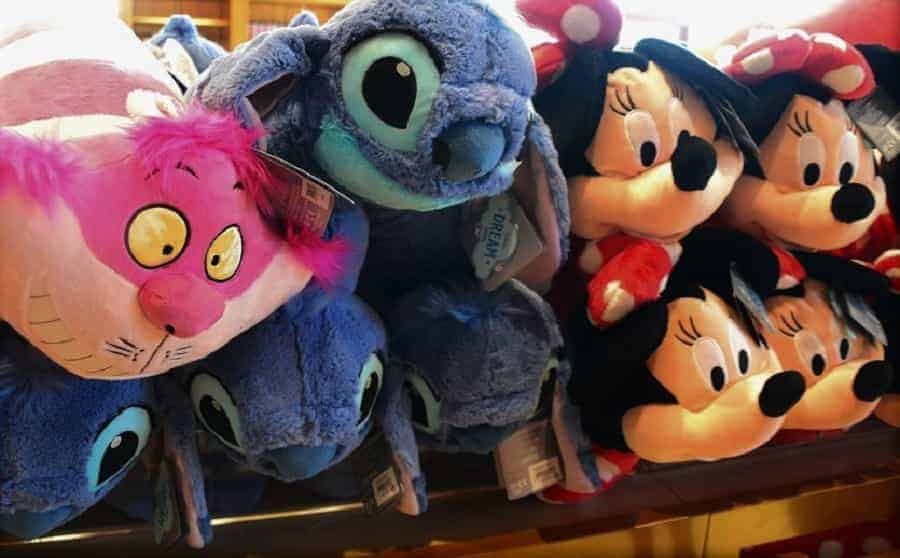 If you have children, you will find tons of toys and stuffed animals. I just adore the selection of Disney character pillow plushes the store had!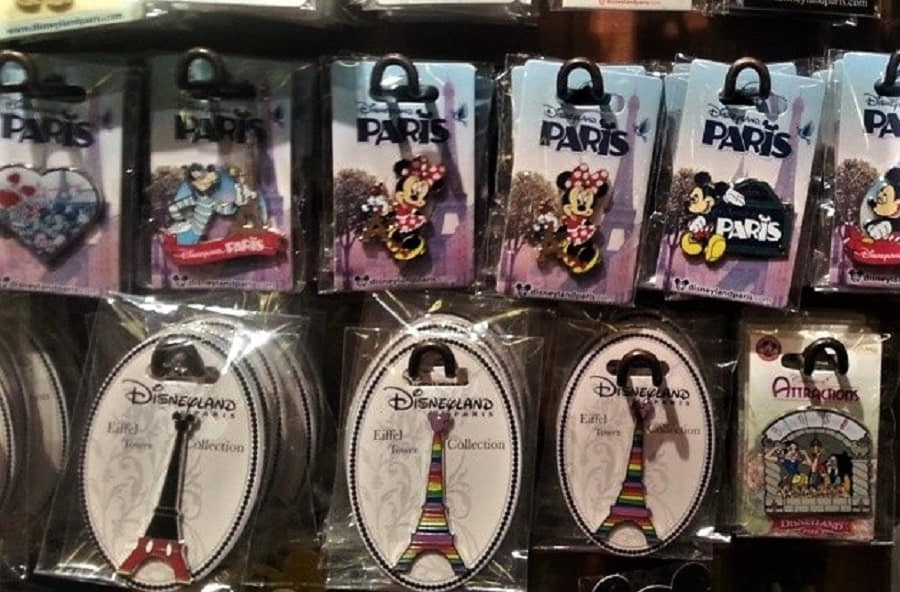 Those who enjoy collecting and trading Disney Pins will be glad to know that there are some really neat Disneyland Paris trading pins to purchase as well!
Do you have a favorite Disneyland Paris souvenir to buy when you visit the park?