When you are visiting Disneyland Paris, there are many different resorts you can choose from. The Disneyland Paris Sequoia Lodge Resort was designed by French architect Antoine Grumbach to resemble the American National Park lodges built at the beginning of the 20th century.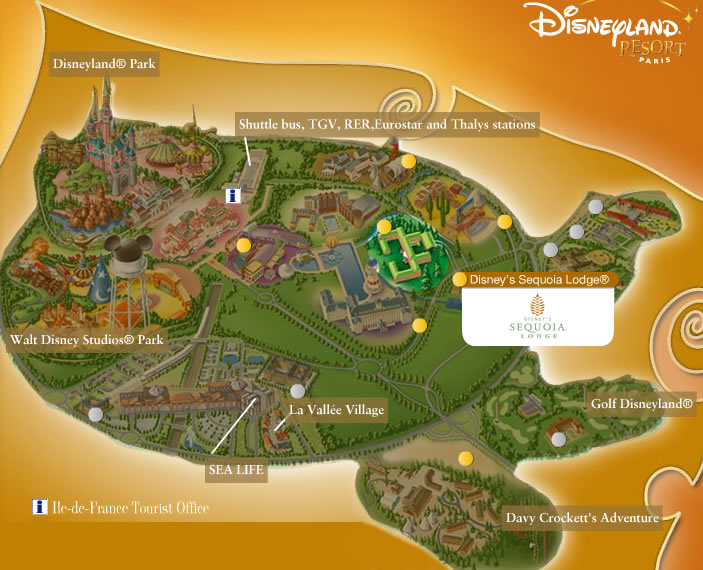 Sequoia Lodge Resort is located just a few minutes walk to both Disneyland Paris Village, Theme parks and the Marne-la-Vallée Chessy train station.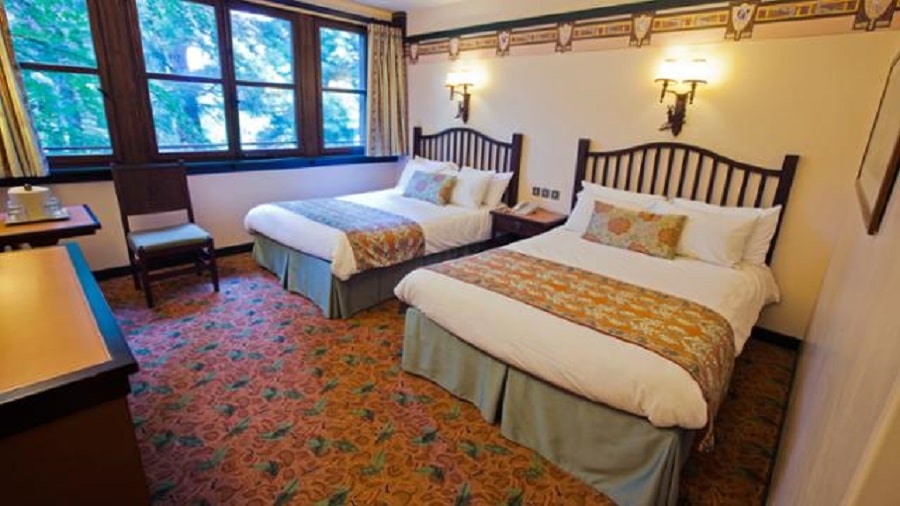 The rooms in the lodge are nice and clean. All rooms in Sequoia Lodge have a nice sized room with either one or two double beds, TV with English speaking channels, and air conditioning.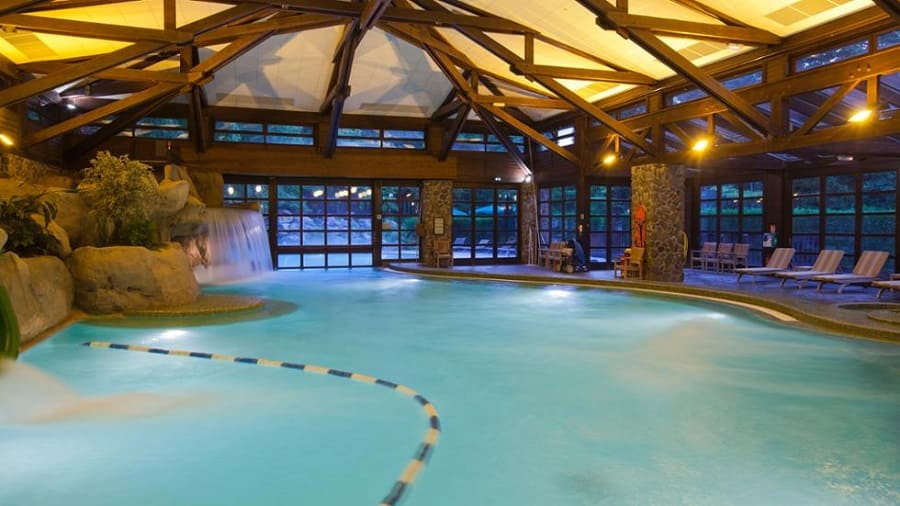 There is also a nice indoor pool on the premises, but it was never open while we were there. No reason for it being closed was ever given to us but we hear closures are pretty typical.
There are a few restaurants on premises. While we were there, they were renovating Beaver Creek. We dined at Hunter's Grill for both breakfast and dinner.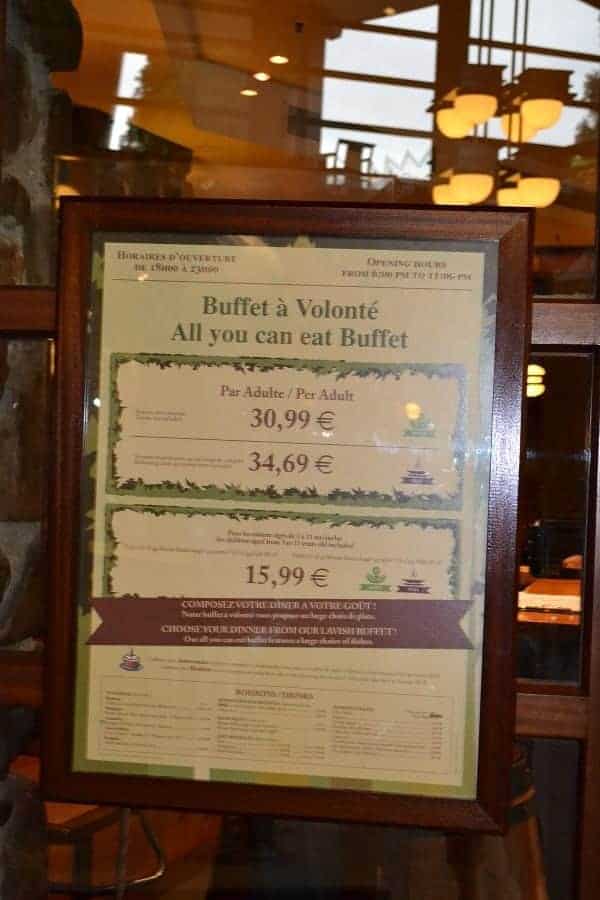 Both meals that we ate were buffet and nothing to write home about. European travelers will probably be fine with the food options, but American's used to traditional American Disney buffets will find it sparse.
Breakfast included pastries, cold cuts, cereal and canned fruit.
Coffee was pretty bad (better off walking to nearby Starbucks).
Dinner was limited in terms of main course items, but did have Salmon, thickly sliced turkey, and a pasta dish.
Overall, it was a decent place to stay and was reasonably priced in comparison to the other Disneyland Paris resorts.
It wasn't like Walt Disney World in terms of customer service or amenities, but it was close to Disneyland Paris. If you are wanting to stay to see the fireworks show at Disneyland Paris, you will appreciate the easy 10 minute walk back to your room at midnight.