(Note: The links in this post are affiliate links, and we will be compensated when you make a purchase by clicking through our links. Read our disclosure policy.)
If you are bringing your kids with you to Paris, one thing you really ought to make time for is Disneyland Paris. This theme park is full of fun things to do. Wondering which ones are the best Disneyland Paris Attractions & Rides to prioritize on your trip?
We have been to Disneyland Paris a few times and have a list of five things you will want to experience while there.
Before you go, though, there are somethings you should know.
If you have never been, Disneyland Paris is a good cross between Walt Disney World in Florida and Disneyland in California.
Like the US parks, Disneyland Paris has a main street and different lands that are focused on certain themes. Each have different rides and attractions.
Some of the rides are the same as in the states and some rides have never been introduced to Walt Disney World or Disneyland in California.
While there are some major flaws with Disneyland Paris, it is a fun place to go if you are a fan of all things Disney.
Just don't go expecting the same standards for Disney parks in the US.

Top Things to Experience in Disneyland Paris
When it comes to rides and attractions, Disneyland Paris has some of my favorites. Some of them are similar to those at Disneyland in California and Disney World in Florida, while others are totally unique.
If you are wondering how to best spend your time at the park, we have a list of what we believe are the best Disneyland Paris attractions and rides.

Disneyland Paris Parade
The Disneyland Paris parade was probably one of the best parades I have ever seen. What I loved about the parade is that it was how close you could get to the floats.
The floats are very different than the ones at Walt Disney World. They are smaller (which means the characters are closer to you) but just as elaborately decorated.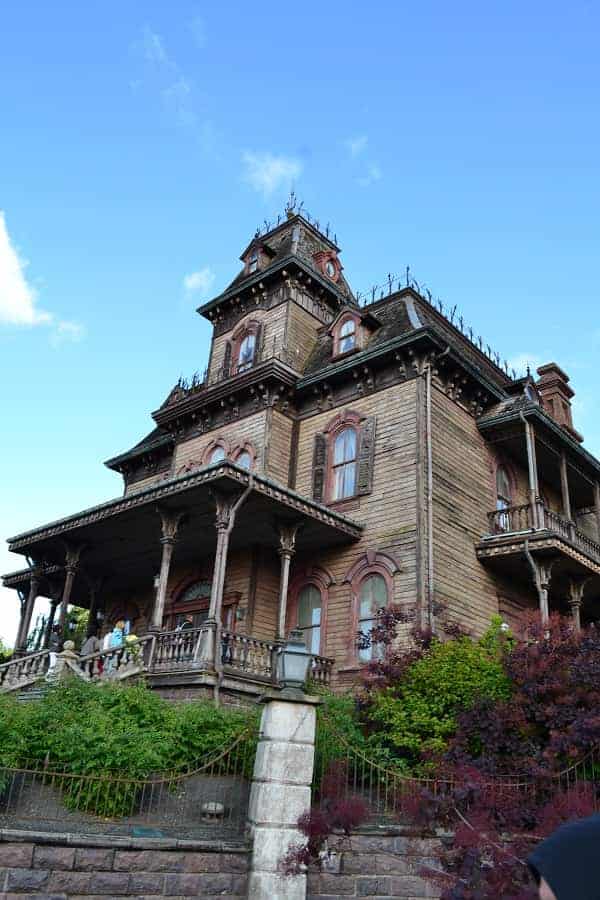 Phantom Manor
If you love Haunted Mansion in Disney World or Disneyland, you will really enjoy Phantom Manor. With much of the same decoration and creepiness, Phantom Manor makes you feel like you are journeying into a true haunted house.
You will find some of the same things as in the Haunted Mansion, but there are some differences which are fun to point out.
The only thing it lacked was that hitchhiking ghosts aren't up to any antics at the end of the ride like they are in Haunted Mansion.
Pirates of the Caribbean
This ride was a lot of fun. It is very similar to the Pirates of the Caribbean in Magic Kingdom, with two main differences.
It is much longer and Jack Sparrow is nowhere to be found.
While I do miss seeing Jack Sparrow, the ride itself was that well done that I can overlook not seeing his handsome face.

Thunder Mountain Railroad
When it comes to the best Disneyland Paris rides, I have to say that Thunder Mountain Railroad tops my list!
It is similar to the ride in Disney World, but just when you think the ride is coming to a close, this family-friendly roller coaster takes another turn or another dip.
It is great for the entire family!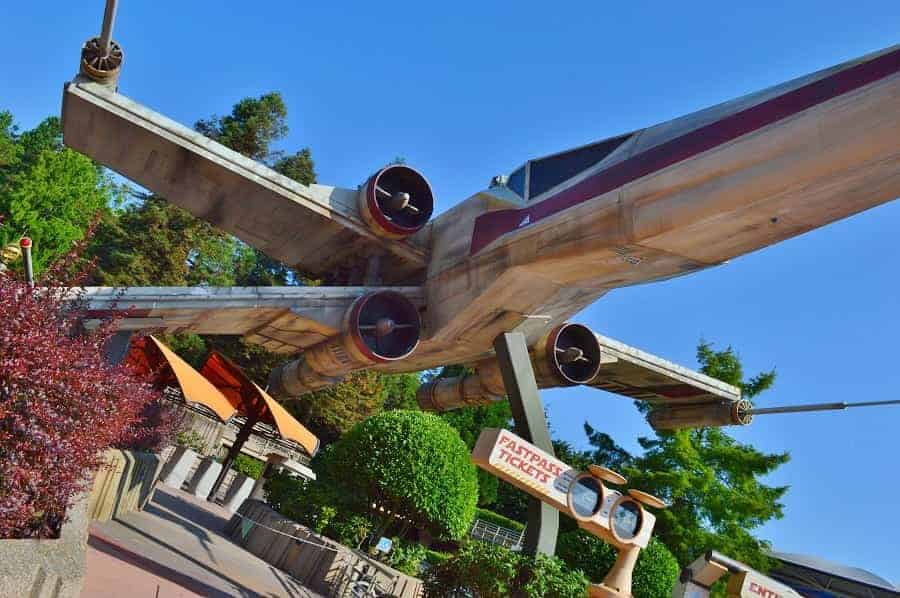 Star Tours
You would think that this would have been over at Disneyland Studios, but they incorporated it into their main park.
Very similar to the ride at Hollywood Studios, but a bit more jerky and narrated in French.
We only rode it once, but it was actually took us to Endor, a place we've never experienced at Hollywood Studio, so it made the list!

Le Pays des Contes de Fées
This magical boat ride takes you through about a dozen miniature displays based mainly on popular Disney movies (with some classic stories).
These mini replicas are extraordinarily designed and fun to see all the details.
Disneyland Paris Fireworks show
Because it doesn't get dark until really late in Paris, the fireworks show isn't until 11:30pm at night.
Lucky for us, we were still on US time in our minds, so it was no problem staying up. Thank goodness.
It was probably the BEST fireworks show I've ever seen.
Have you been to Disneyland Paris? What are your favorite things about the park?