If you are headed to Magic Kingdom and want a delicious cup of coffee or tea, an on-the-go breakfast sandwich, or pastry you will want to head to Main Street Bakery. Found at the front of the park, it is a great place to start your day!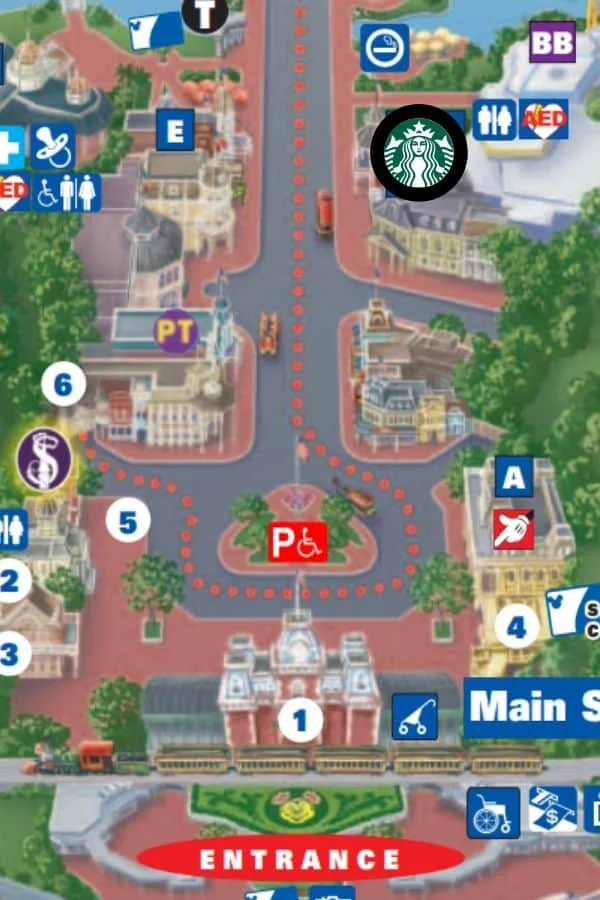 Main Street Bakery Disney Location
You will find Main Street Bakery on the right side of Main Street USA as you walk toward Cinderella Castle.
Because it also serves as the Magic Kingdom's only Starbucks location, you will find that it is quite busy first thing in the morning.
Don't let this deter you though. The lines inside move quickly and it will give you the chance to not only grab a good cup of coffee, you can also do some souvenir shopping.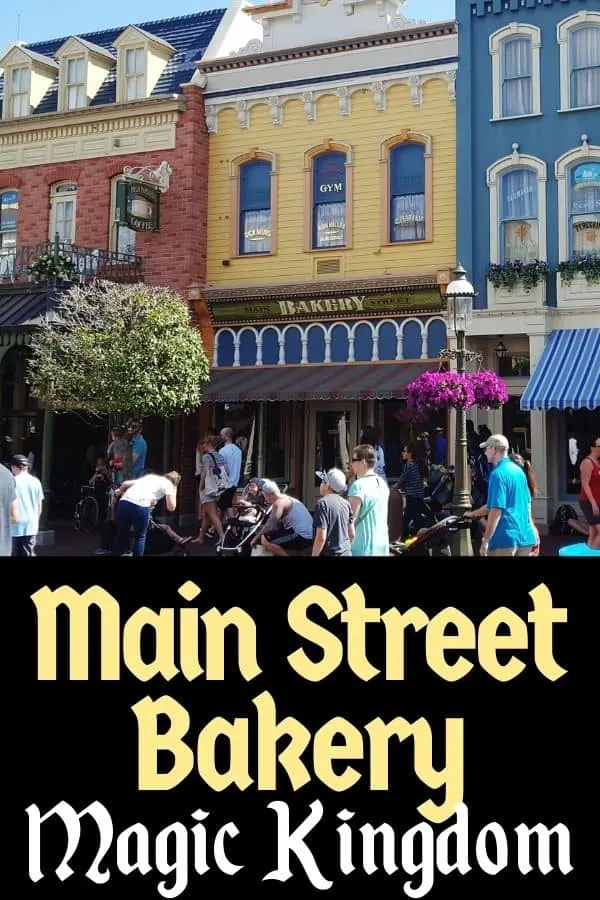 What You'll find Inside Main Street Bakery
Menu items at Main Street Bakery in Magic Kingdom seem to be inline with traditional Starbucks outside the parks.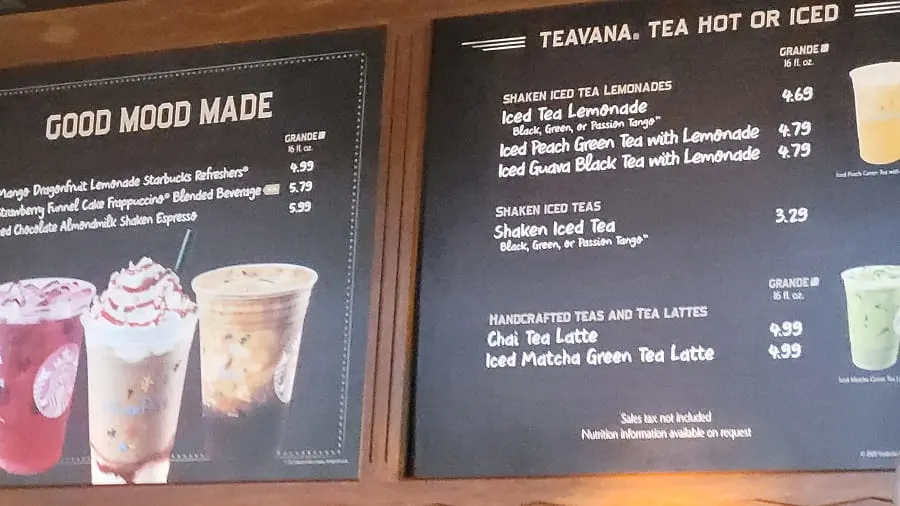 You will find specialty seasonal coffees & teas, iced beverages along with bakery treats.
Those looking for a breakfast on the go will be glad to know they can find breakfast sandwiches & muffins, as well as a cold case with prepackaged parfaits, juices and fruit.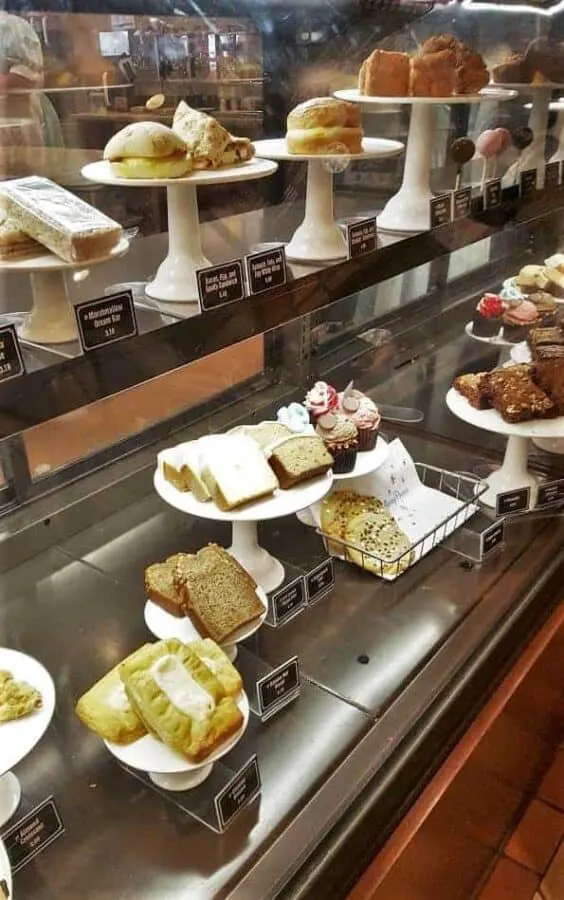 Main Street Bakery Menu of Breakfast Sandwiches
Sausage, Cheddar & Egg Breakfast Sandwich
Slow-Roasted Ham, Swiss & Egg Breakfast Croissant
Spinach, Feta & Cage-Free Egg White Breakfast Wrap
Bacon, Gouda & Egg Breakfast Sandwich
Double-Smoked Bacon, Cheddar & Egg Breakfast Sandwich
Ham & Swiss Croissant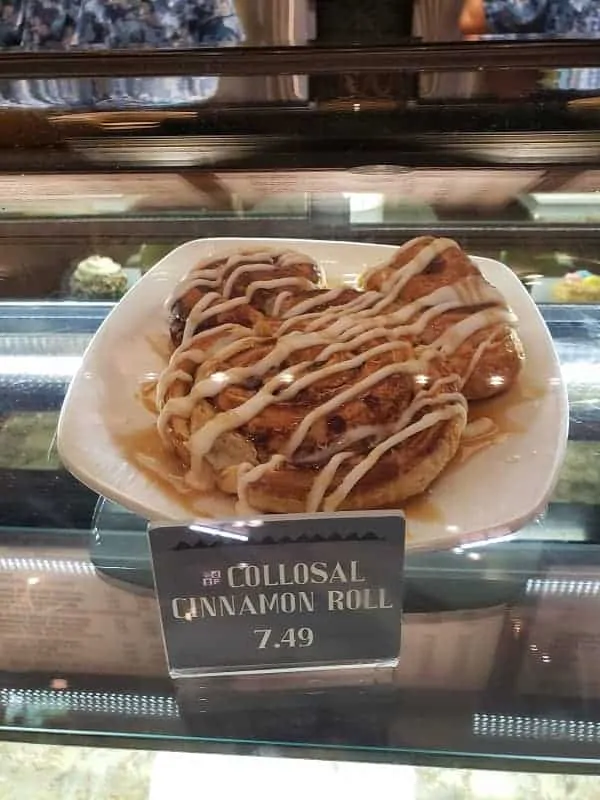 Main Street Bakery Disney Specialty Treats
Looking for Disney treats? You'll find your favorite Starbucks treats (Pound cakes and Cake Pops) alongside some specialty Disney treats (like themed cupcakes and cookies).
You can even find the Mickey Cinnamon Roll!
Many Starbucks treats qualify for a Snack Credit on the Disney Dining plan.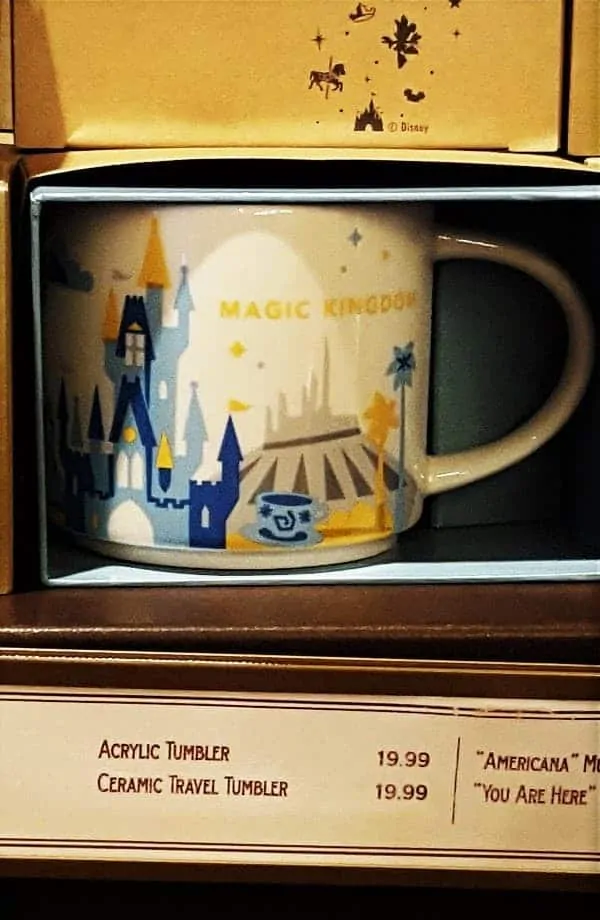 Magic Kingdom Starbucks Souvenirs
This is the only place at Disney World where you will find Magic Kingdom Starbucks merchandise.
Not only will you be able to purchase Starbucks Magic Kingdom Starbucks coffee mugs, you will also find Disney World tumblers and Christmas ornaments.
Throughout the year, they also have specialty seasonal Magic Kingdom Starbucks merchandise for sale!
Paying at Main Street Bakery
Want to pay with your Starbucks App? You can and you can earn points.
This is even better when Starbucks gives you extra points for visiting different locations because each park qualifies as a different store.
The only thing you can't do is use your Star Rewards to get free coffee at the Disney Parks. You can, however, use them in Disney Springs.
Want to pay with your Disney MagicBand instead of using your Starbucks app? That's fine too!
They'll simply bill your account just like the rest of Walt Disney World restaurants and stores.
If you have a Disney Gift Card, they will work in all of the Disney Starbucks!
If you are on the Disney Dining Plan, you can use your Disney Dining Snack Credit to purchase any size Starbucks beverage!
Do you visit Main Street Bakery when you go to Magic Kingdom?