One of the great things about Disney World is that you can find Starbucks at all four of the Disney parks! If you are hoping to get a coffee on your way to Pandora, the World of Avatar first thing in the morning, you will be glad to know that the Starbucks in Animal Kingdom isn't too far!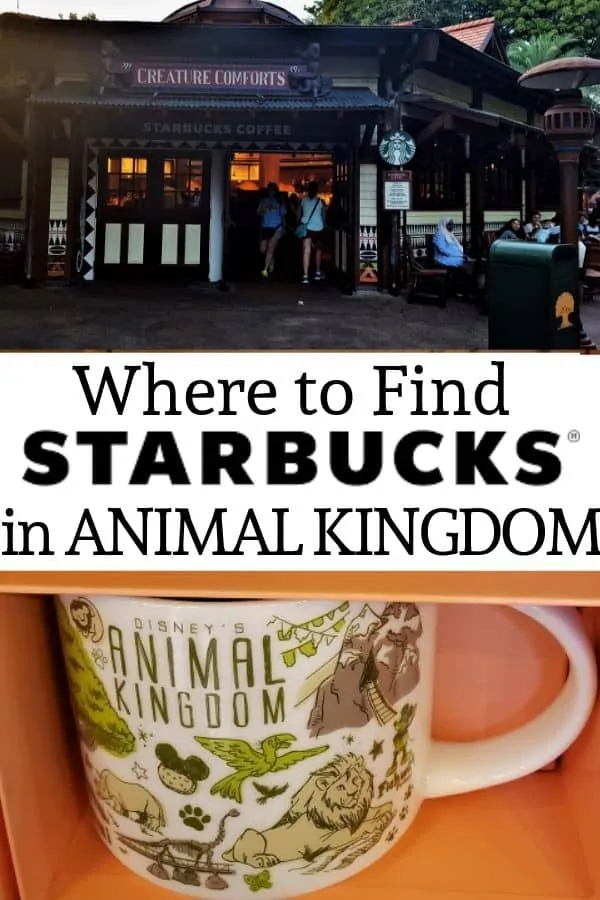 Where to find Starbucks in Animal Kingdom
Once you are through the entrance and over the bridge, most everyone will be going to line up for Pandora on the left of the park.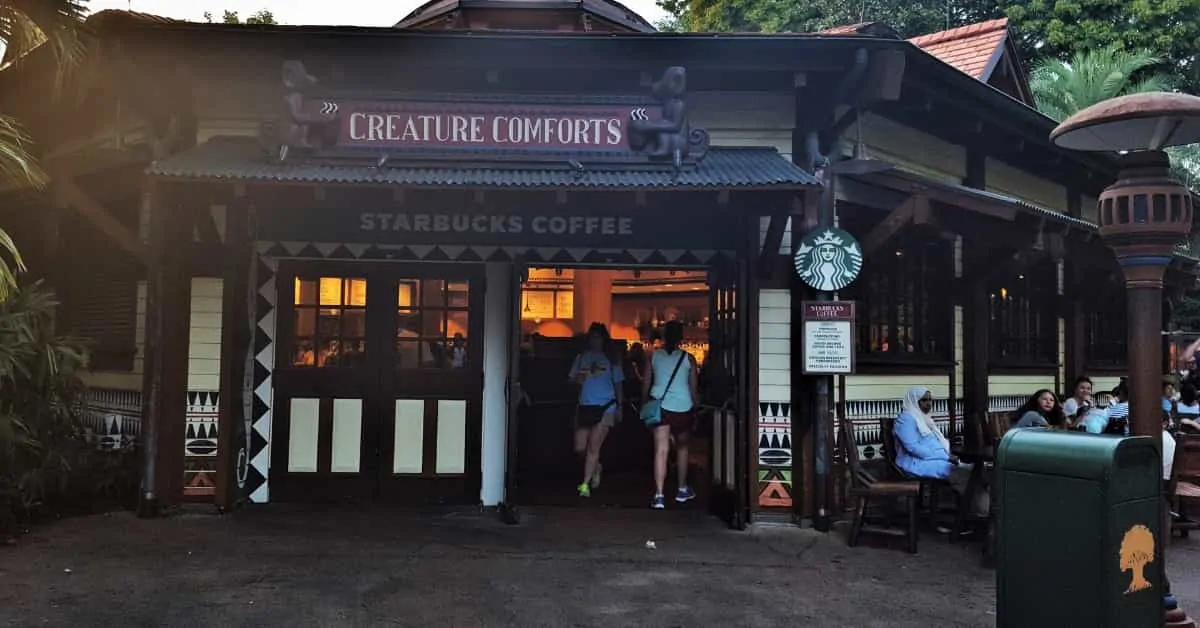 You will find Starbucks in the Creature Comforts building on your left.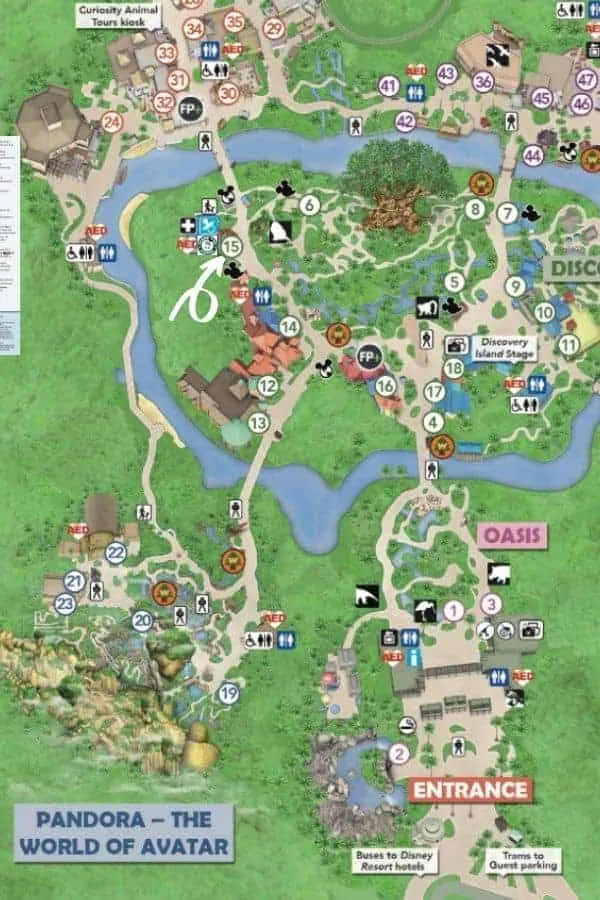 Send someone in your group over to Starbucks so you can enjoy your first cup of coffee in the park while you are waiting in line!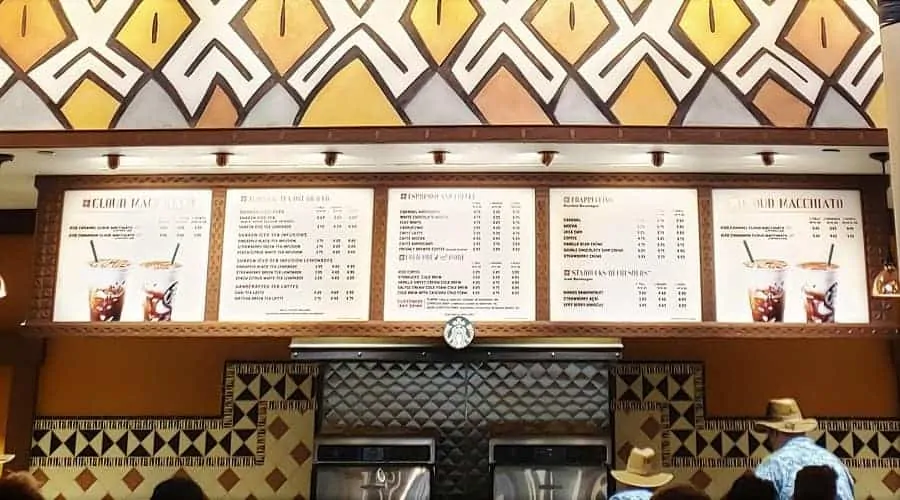 Animal Kingdom Starbucks Menu
All of the Starbucks at Disney World have the same menu so you won't have to worry about anything being that different than your traditional Starbucks.
In fact, the Starbucks in Animal Kingdom have Disney magic, something that only Disney restaurants have.
Besides the typical Starbucks drinks and pound cakes, you will find some great Disney treats in the case.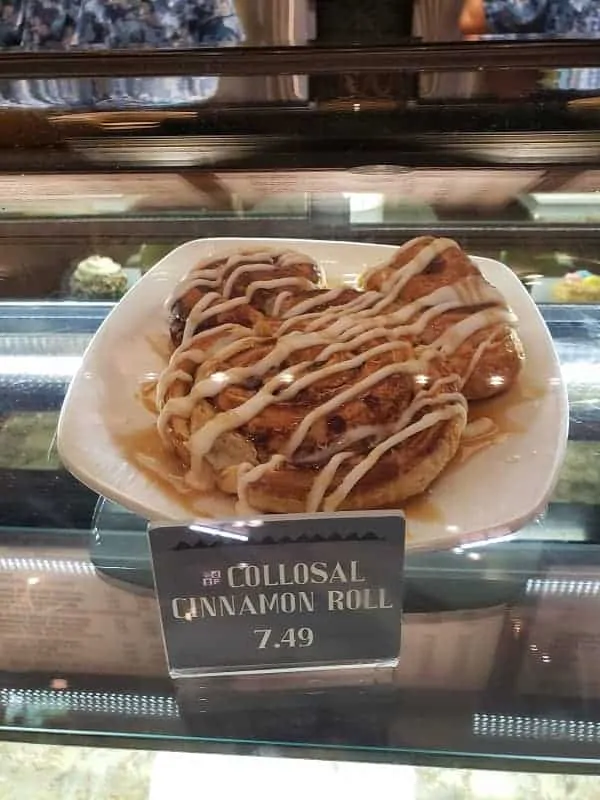 One of the most popular that is found at the Starbucks in Animal Kingdom is the colossal Cinnamon roll in the shape of Mickey Mouse.
Notice that it is also on the Disney dining plan?
You can use the Disney Dining plan snack credits for both beverages and for certain snacks!
At $7.49 for the Colossal Cinnamon roll, this is a great way to use those snack credits!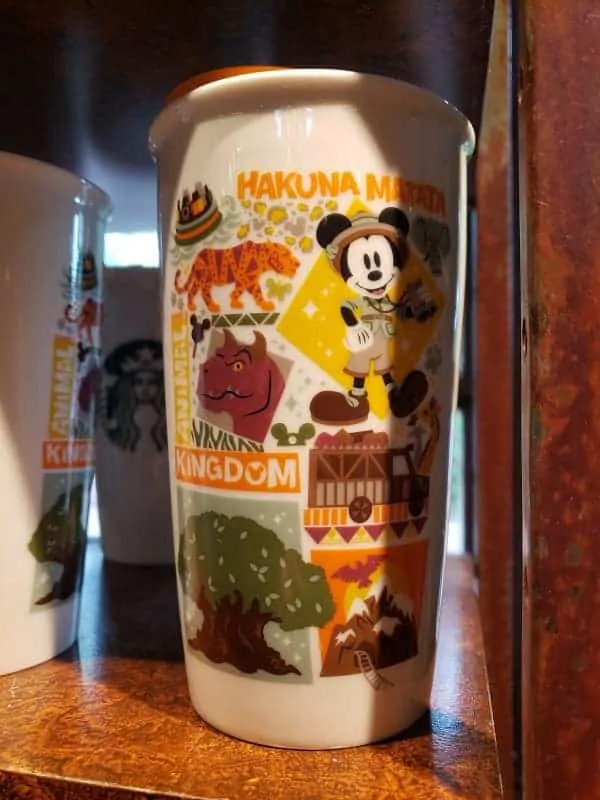 Disney Animal Kingdom Starbucks Mugs & Tumblers
At each of the Disney Park Starbucks, you will find unique Disney Starbucks mugs & merchandise.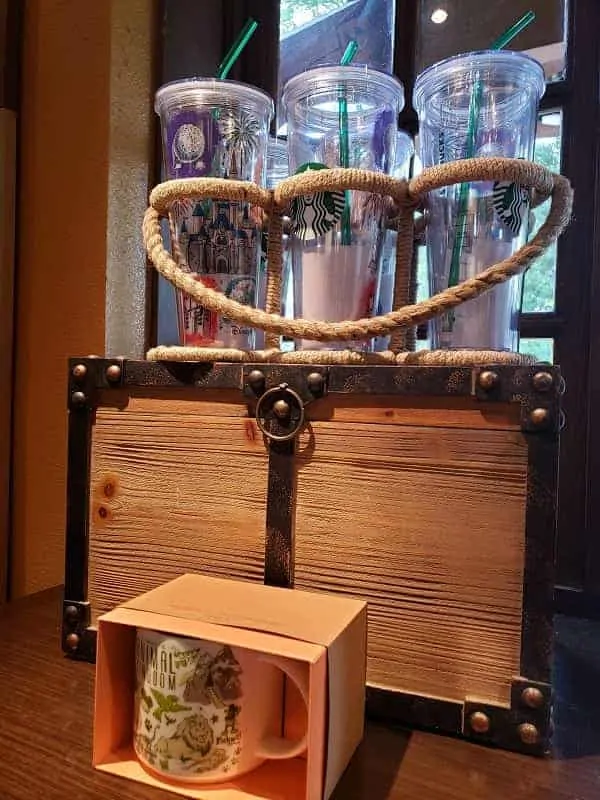 While the tumblers above are available at all of the Disney World Starbucks, only the You Are Here Animal Kingdom Starbucks mugs can be found inside the Animal Kingdom Starbucks location.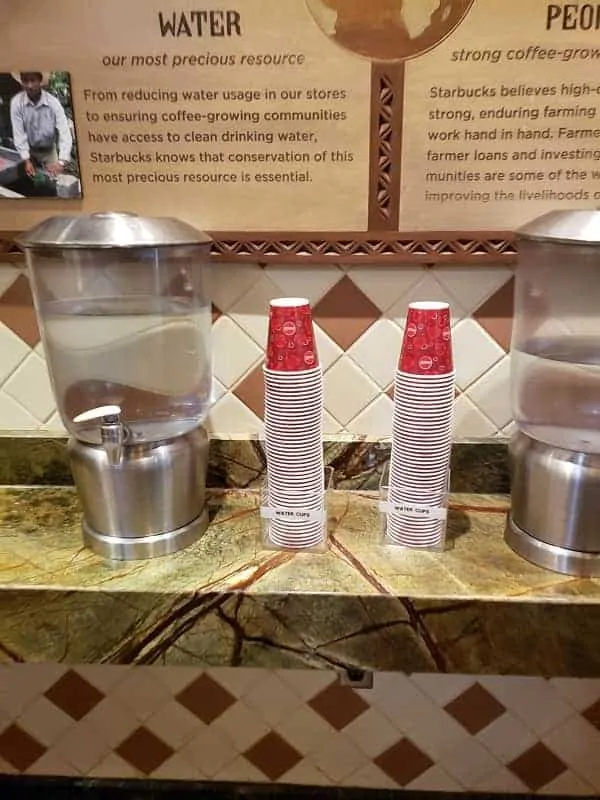 Something else you will find at Starbucks in the Disney parks is free water dispensers.
Animal Kingdom park tends to feel like it is the hottest of the parks.
I think it is because the trees lock in the heat and prevent you from getting a breeze. You will want to stop by the Starbucks to enjoy an ice cold water!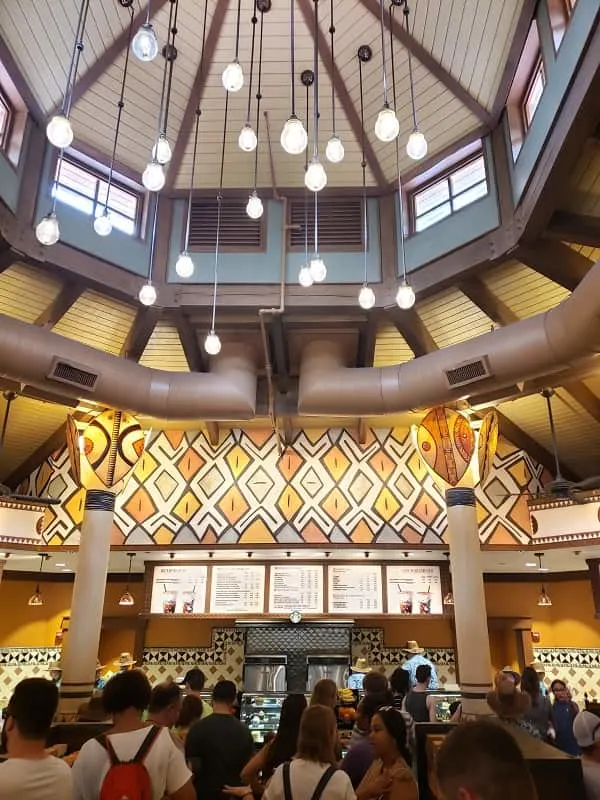 Ways you can pay at Animal Kingdom for Starbucks Coffee
Want to pay with your Starbucks App? You can and you can earn points, but unfortunately, you can't use points to get free drinks.
You can, however, use those Disney Dining Plan Snack Credits for any beverage and snacks with the purple Disney Dining label.
If you are staying at a Disney Resort and using MagicBands, they are accepted. Other forms of payment are credit cards, Disney gift cards and of course, cash.
Will you be hitting the Starbucks on your trip to Animal Kingdom?