The Walt Disney Company plans to add three additional cruise ships to its fleet and the newest Disney Cruise ship, the Disney Wish, is going to set sail in 2022.
We are super excited to share what we know about the ship so far.
"There couldn't be a better name for our incredible new ship because making wishes come true is part of the Disney DNA and is at the heart of so many of our cherished stories" ~Chapek
The Disney Wish is the fifth Disney ship and is named for one of the foundations that is near & dear to Disney: The Make a Wish Foundation.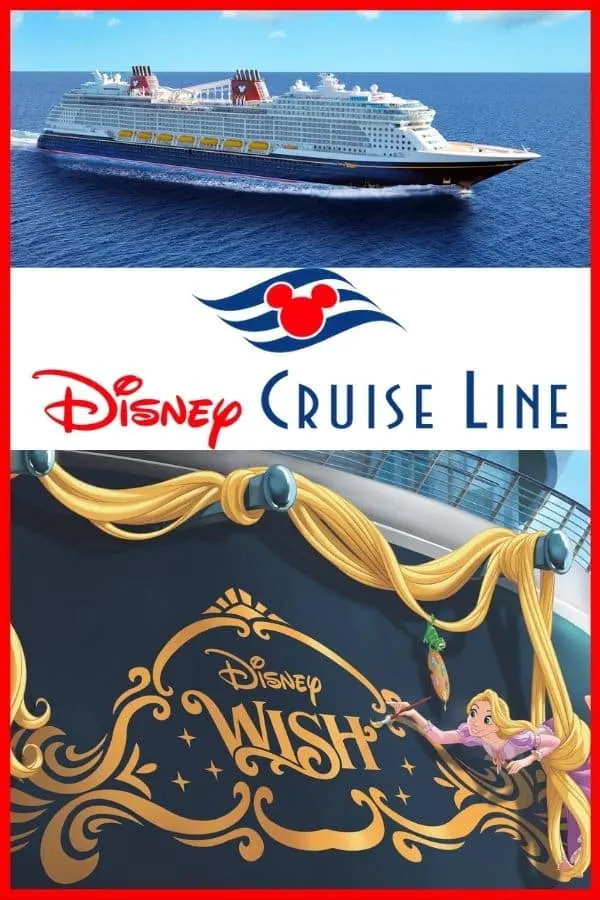 First Look at Disney Wish Ship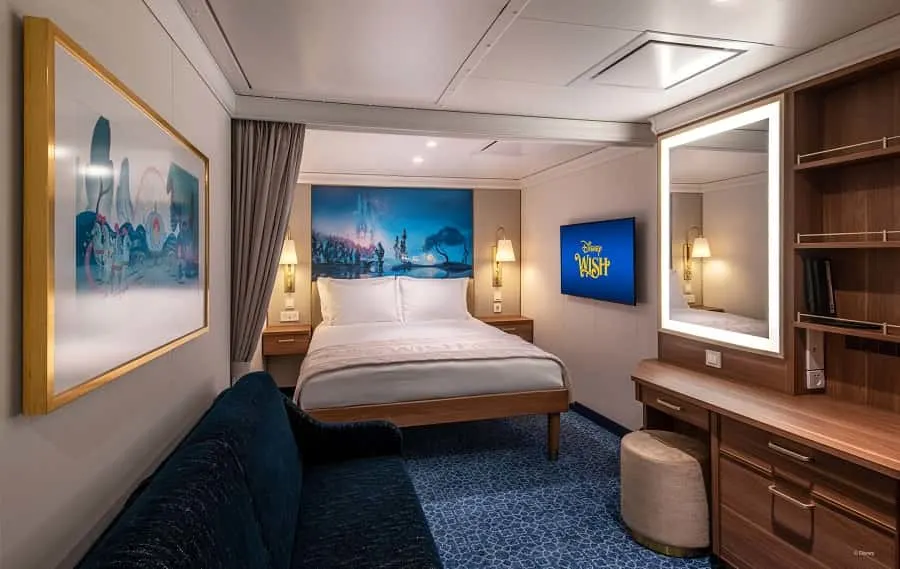 Disney Wish Staterooms
Every stateroom on board the Disney Wish has been designed with families in mind! 1,254 staterooms will offer an ocean view — including 877 (70%) with a spacious verandah.
451 of these rooms will have connecting doors that adjoin rooms to accommodate larger families.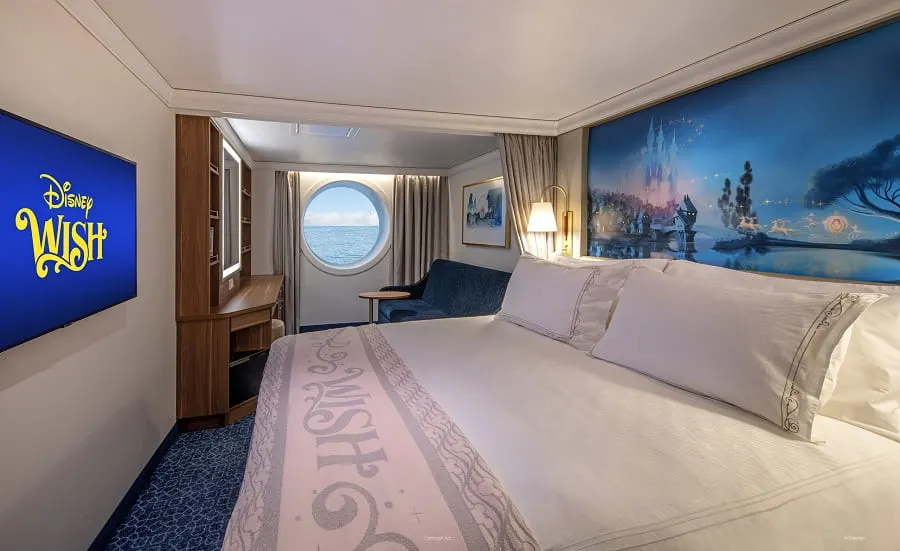 The staterooms themselves will feature an enchanted theme inspired by well-beloved Disney classics and offer plenty of storage for all your belongings. Most will also feature the signature Disney split bath.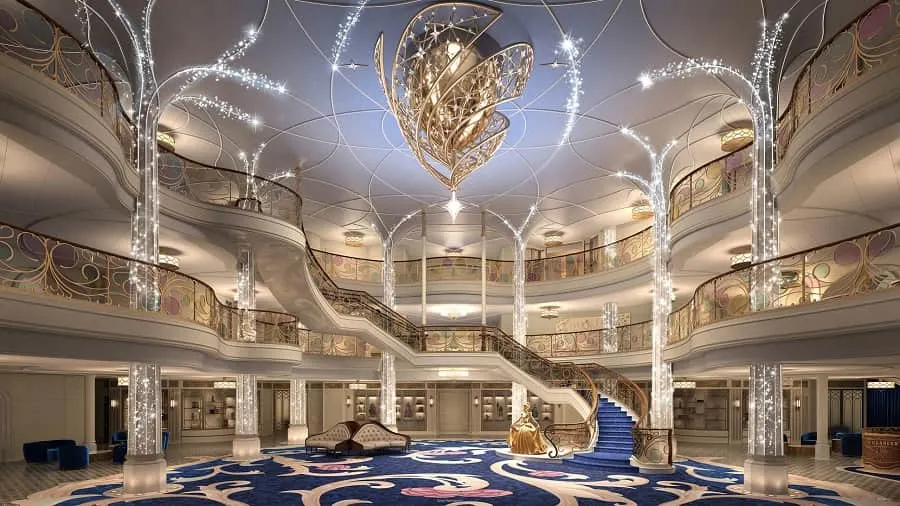 Grand Hall of the Disney Wish
As you probably already know, each of the Disney cruise ships has a uniquely designed atrium. The atrium is the Grand Hall of the Disney Wish and will be no less brilliant.
The three story space will inspired by Cinderella.
Pool Deck
The main pool deck area will feature six pools themed around Mickey & Friends that are staggered on tiered decks and surrounded by lounge chairs.
The Disney Wish will feature a Toy Story-themed water play area for little ones that has a splash zone, wading pool, and family waterslide.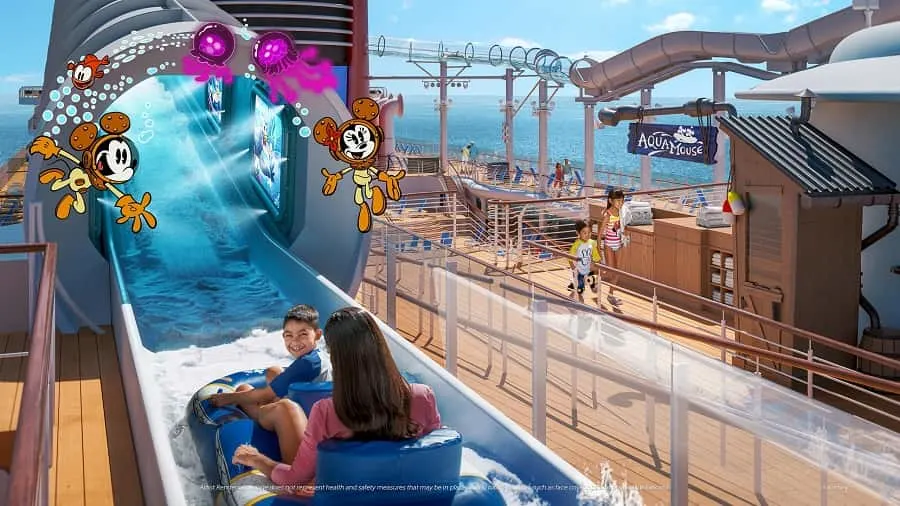 AquaMouse
Similar in design to the AquaDuck, the AquaMouse will take riders on a journey through 760 feet of winding tubes above the ship. The AquaMouse takes it up a notch by showing "The Wonderful World of Mickey Mouse" animated shorts, special lighting and special effects, along with other splashtacular surprises.
Adult Only Pool
Quiet Cove is an adult only pool set away from the bustle of family activities. It will feature a luxurious infinity pool, poolside bar and chic cafe.
Dining on the Disney Wish
Disney Cruise Line is known for its outstanding revolving dining where you and your servers move from one of three restaurants on a rotating basis. On the Disney Wish, there will be three NEW restaurants: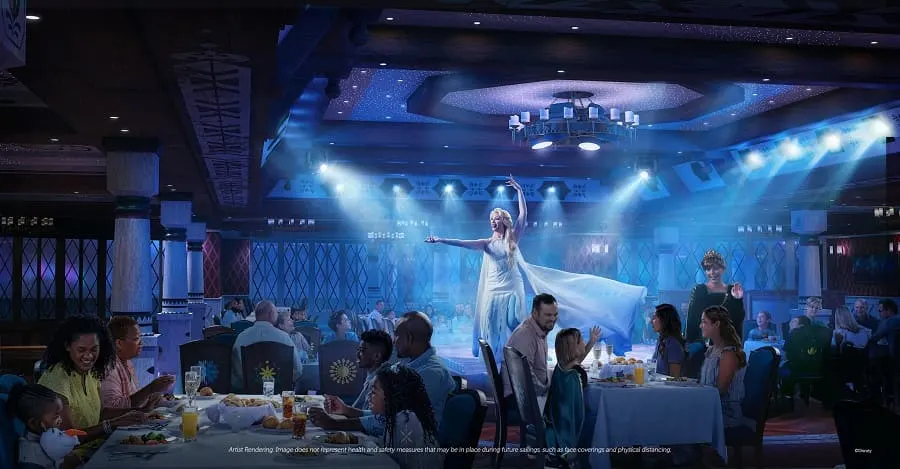 Arendelle: A Frozen Dining Adventure is Disney's first "Frozen"-themed theatrical dining experience that will bring the world of Arendelle to life through immersive live entertainment featuring Elsa, Anna, Kristoff and Olaf. The menu will have Nordic influences.
Worlds of Marvel is the first-ever Marvel cinematic dining adventure, where guests will play an interactive role in an action-packed Avengers mission that unfolds around them, complete with a worldly menu inspired by the Marvel Cinematic Universe.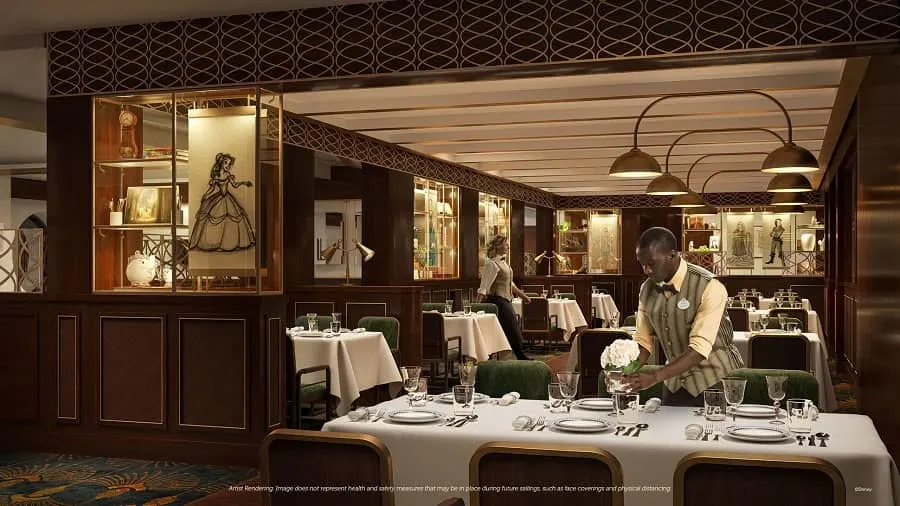 1923 is named for the year The Walt Disney Company was founded. This restaurant will pay homage to the golden age of animation and offer a menu with Californian dishes.
Kids Clubs
It's a Small World Nursery is for kids 6 months to 3 years. It will offer babysitting services in a whimsical environment.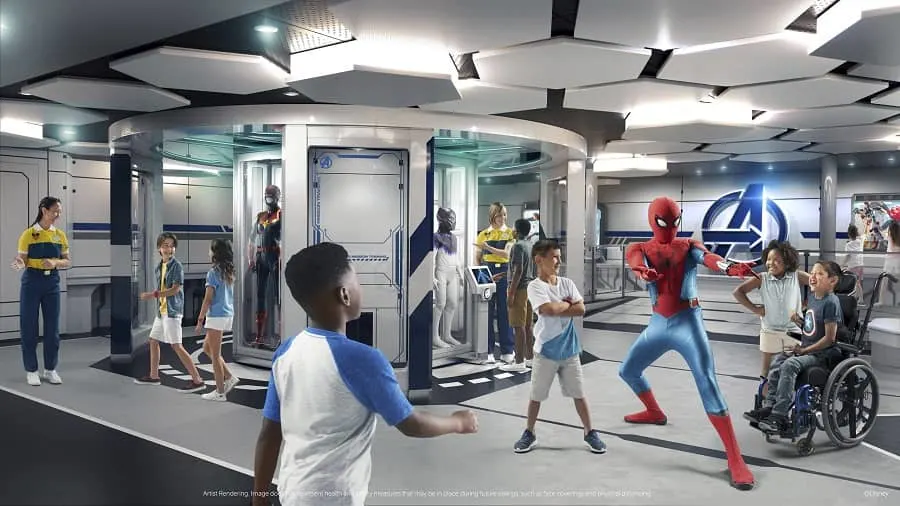 Disney's Oceaneer Club is for children 3-12 and will be filled with spaces to inspire creativity, imaginative play and interactive play. Here is what you can expect to find:
Marvel Super Hero Academy is a high-tech Avengers headquarters where young "recruits" will train to be the next generation of Super Heroes.
Fairytale Hall is a set of activity rooms where princesses and princes will let their creativity shine. at Rapunzel's Art Studio, read and act out stories at Belle's Library, and test newfound icy powers at Anna and Elsa's Sommerhus.
Walt Disney Imagineering Lab is a first-of-its-kind opportunity for kids to discover the secrets of world-renowned Disney Imagineers with hands-on activities and inventive experiments.
Edge (ages 11 to 14) and Vibe (ages 14 to 17) are trendy hangouts where tweens and teens will chill and play in their own way, with dedicated programming designed to engage the unique interests of these age groups.
Adult Spaces
Senses Spa is the perfect place for rest and relaxation. You will find spa and beauty treatments, drawing on the serenity of natural elements to promote pampering and relaxation.
Senses Fitness will offer state-of-the-art exercise and wellness facilities to be enjoyed by adults looking to get in a workout while onboard.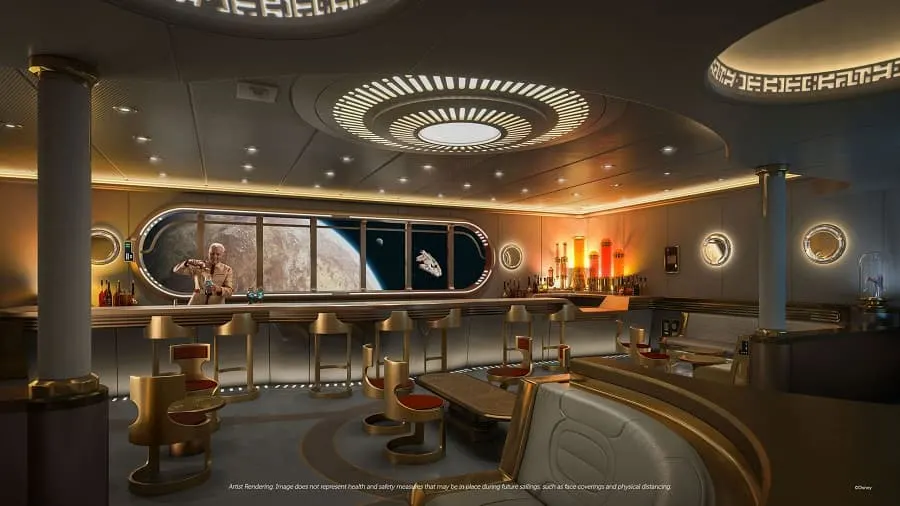 Star Wars: Hyperspace Lounge will be a high-end bar styled as a luxurious yacht-class spaceship. This richly themed Star Wars bar will offer tasting experiences and signature beverages inspired by destinations such as Batuu, Tatooine and Mustafar.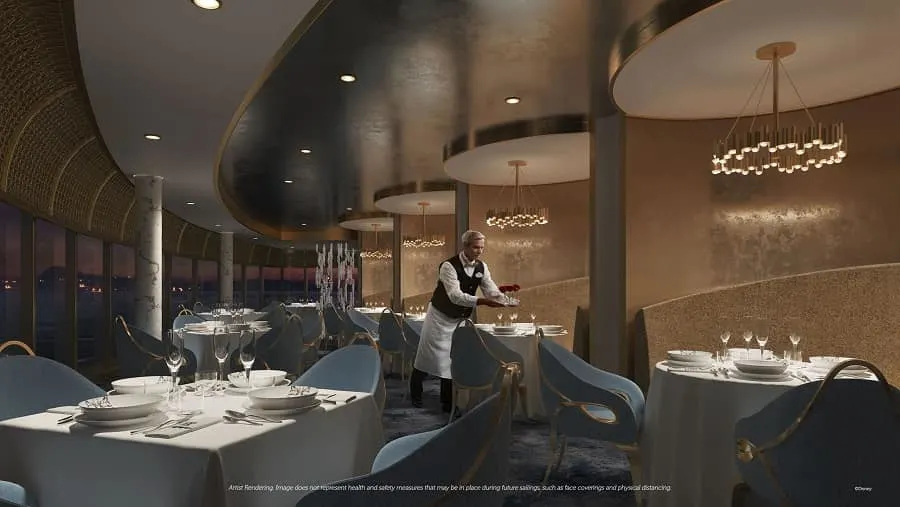 Adult Only Dining
Palo Steakhouse combines the relaxed sophistication of authentic Italian dining with the classic refinement of a modern steakhouse with theming based around Cogsworth, the Beauty & the Beast's majordomo-turned-enchanted-clock.
Enchanté will offer the most luxurious dining experience on board, featuring a gourmet menu crafted by three-Michelin-starred Chef Arnaud Lallement. This romantic and intimate dining experience has theming based on the spirit of Lumiere.
The Rose is a chic lounge at the entrance of Palo Steakhouse and Enchanté. Inspired by the fateful flower at the heart of Beauty & the Beast, The Rose will be the perfect place to grab a drink before or after dinner.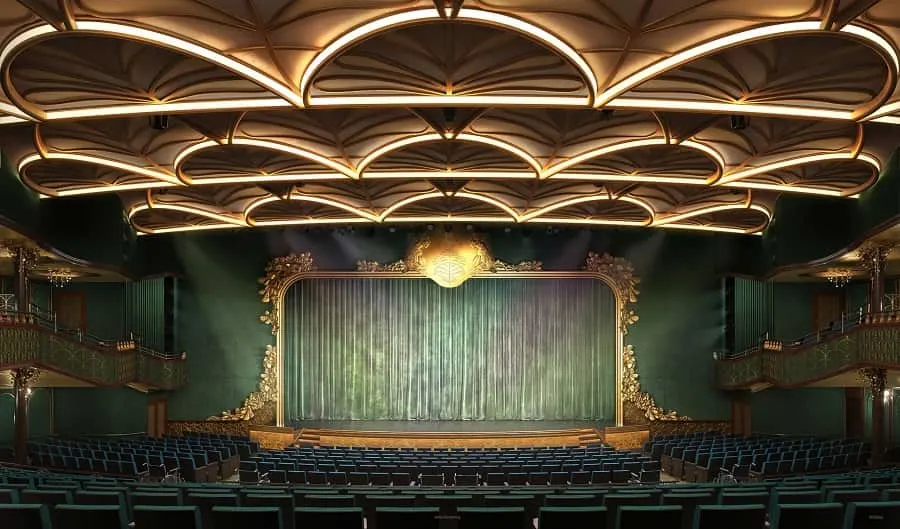 Family Entertainment
The Disney Wish will offer world-class entertainment, including spectacular stage shows, deck parties, one-of-a-kind character experiences, fun family activities, contemporary cabarets and more.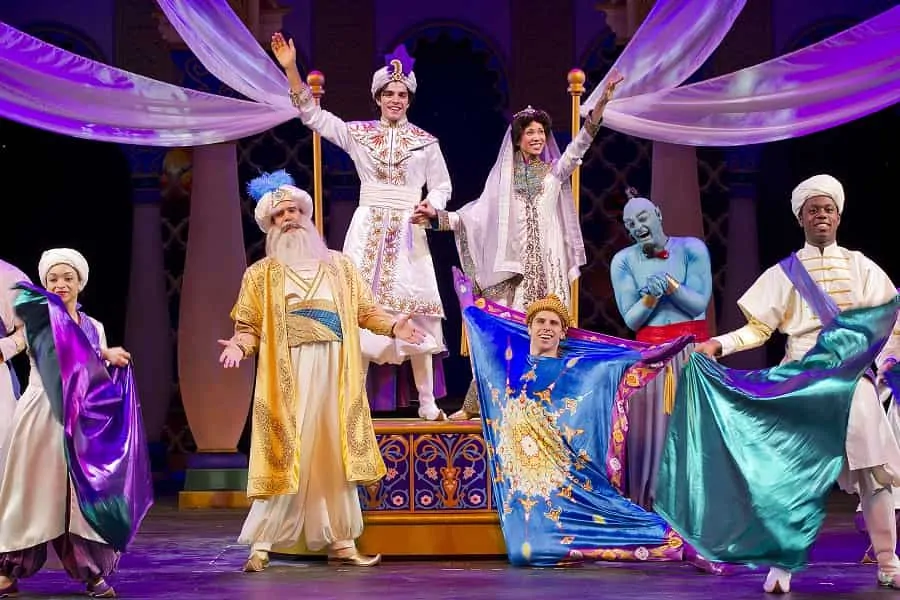 While we don't know full details on the stage shows, we do know that Aladdin will be one of the shows in the rotation!
Disney Wish Cruises will begin booking in May. If you are looking for the best deal on tickets, be sure to book early
Disney's newest cruise ship is scheduled for delivery in late 2021 and will set sail in 2022. Are you as excited as we are?