If you are looking for Starbucks in Hollywood Studios so you can start the day with a good cup of coffee, you will be glad to know that the location is just steps away from the front entrance.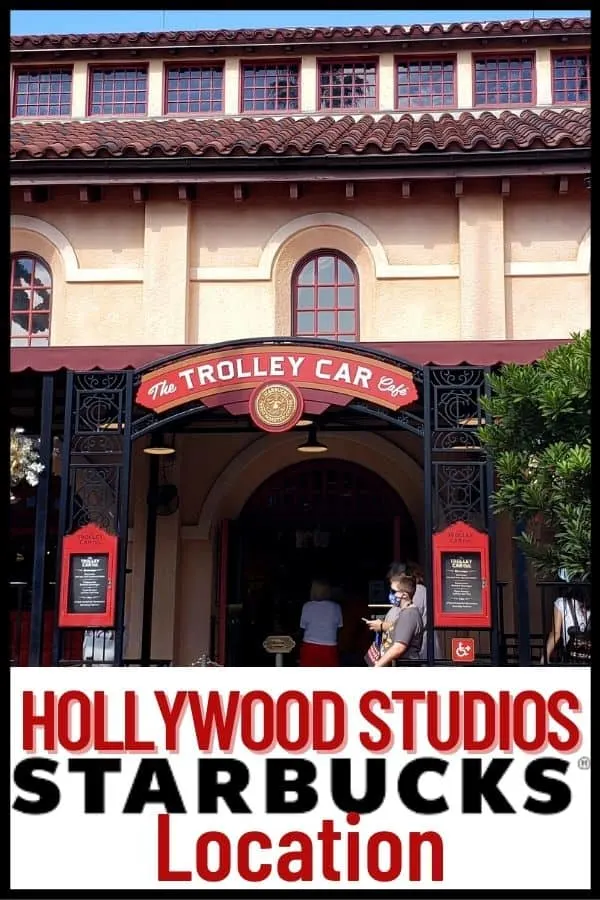 Where to find Starbucks in Hollywood Studios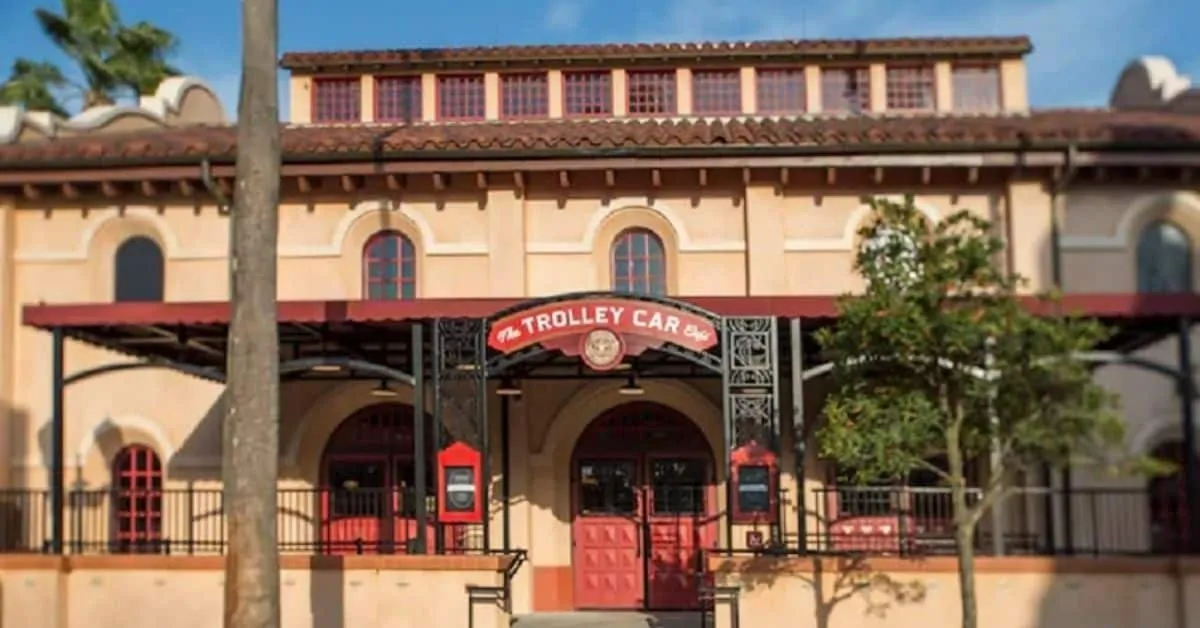 Trolley Car Café is themed to a classic trolley car station from the early 20th century Hollywood and is filled with everything you would expect to find at Starbucks, plus a few things that make it quintessentially Disney.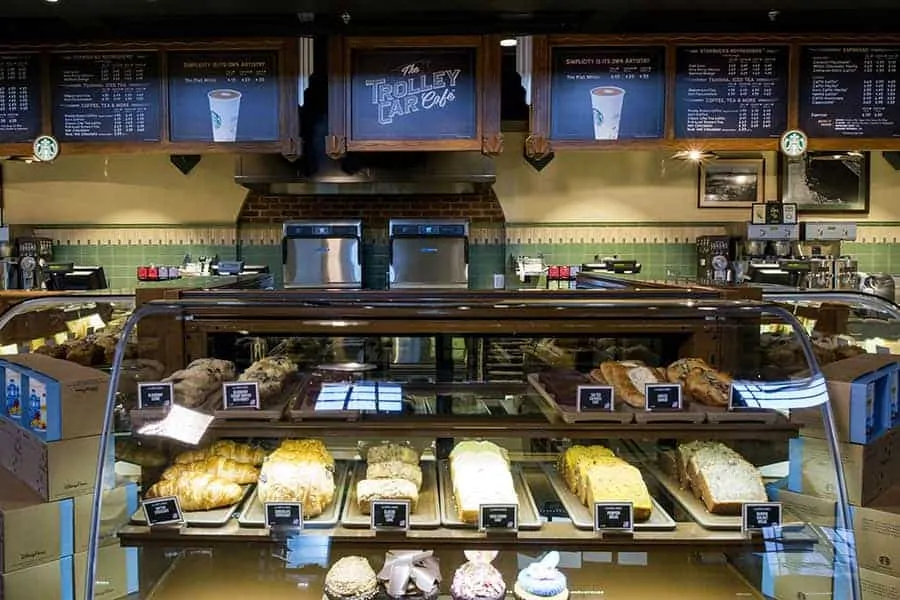 Besides the typical Starbucks drinks and pound cakes, you will find some great Disney treats inside the case.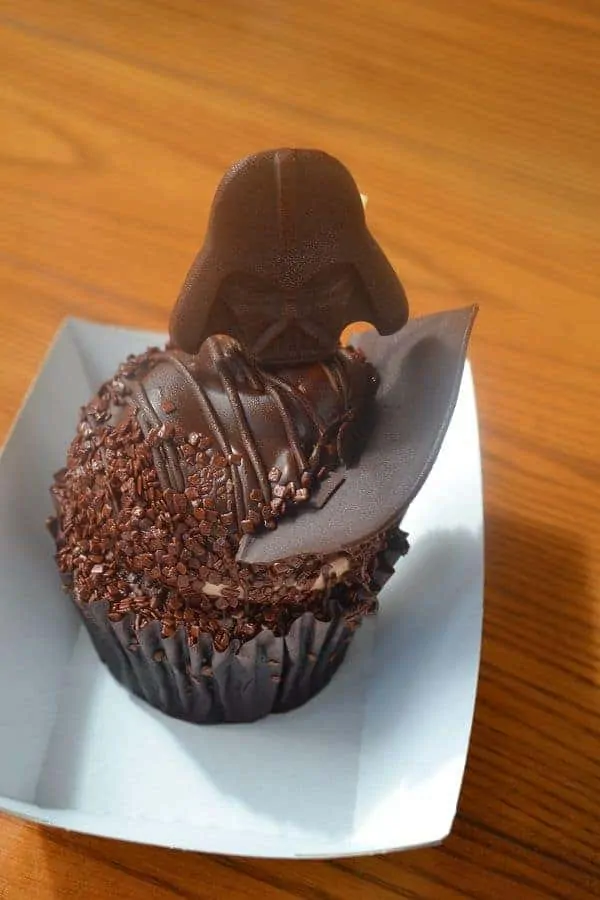 One of the most popular that is found at the Starbucks in Hollywood Studios is the Darth Vader Cupcake.
This chocolate-peanut butter cupcake is perfect for a Star Wars fan and the perfect way to get ready for your time in Galaxy's Edge.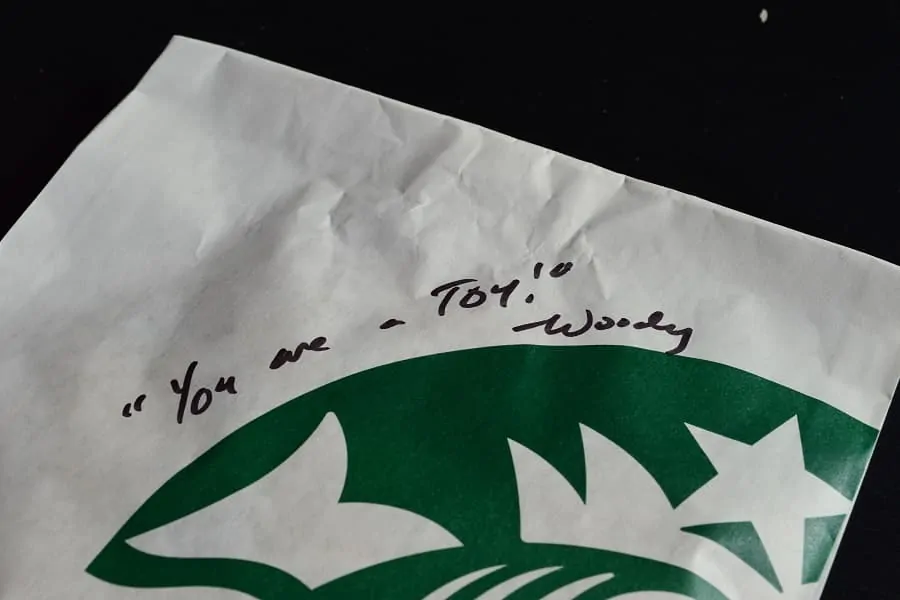 If you are using the Disney Dining Plan, you can use a snack credit to score this cupcake & other treats as well as specialty Starbucks coffees, smoothies and teas!
Hollywood Studios Starbucks Merchandise
Besides delicious goodies, you can also find unique Disney Starbucks merchandise.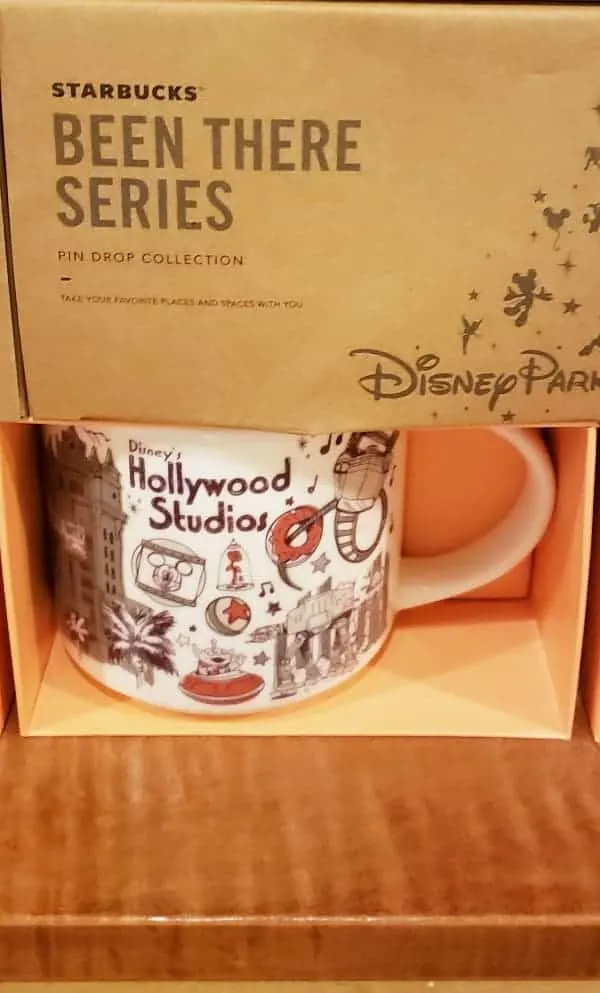 At each of the Disney World Starbucks, you will find unique Disney Starbucks mugs and ornaments, including the Been There Hollywood Studios Starbucks Mug.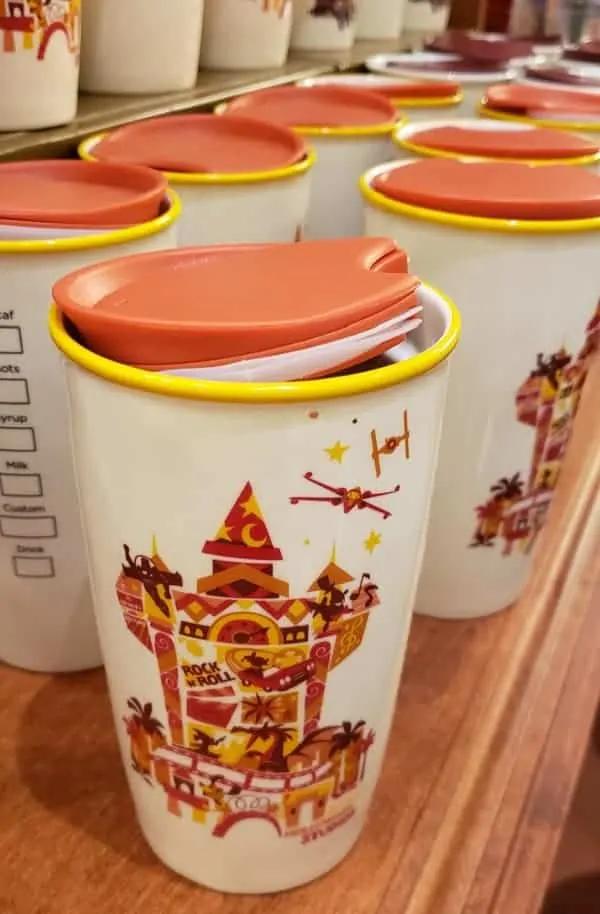 Apart from that, you will find a selection of other Disney parks drink containers, like this Hollywood Studios travel coffee mug.
Paying at Starbucks in Hollywood Studios
Want to pay with your Starbucks App? You can and you can earn points. You just can't use those Star Rewards to get free coffee.
There are other ways to pay besides the Starbucks App. You can pay with your Disney MagicBand, use a credit card, cash or even a Disney Gift Card.
Will you be hitting Starbucks while you are visiting Hollywood Studios?