(Note: The links in this post are affiliate links, and we will be compensated when you make a purchase by clicking through our links. Read our disclosure policy here.)
We all know that Star Wars Land is coming to Hollywood Studios, but Disney has already created a few pretty fun Star Wars themed experiences at the park You can ride Star Tours, kids can battle the dark side with Path of a Jedi and you can watch behind the scenes movie clips of Star Wars latest movie at the Launch Bay theater. But probably the coolest part of Hollywood Studios is the Star Wars Launch Bay.
On your way through the Animation Courtyard, be on the lookout for Storm Troopers. They will stop and talk to you if you get in their line of sight! While they don't typically stop to take photos, you may be able to catch them while they interact with park guests.
Inside Star Wars Launch Bay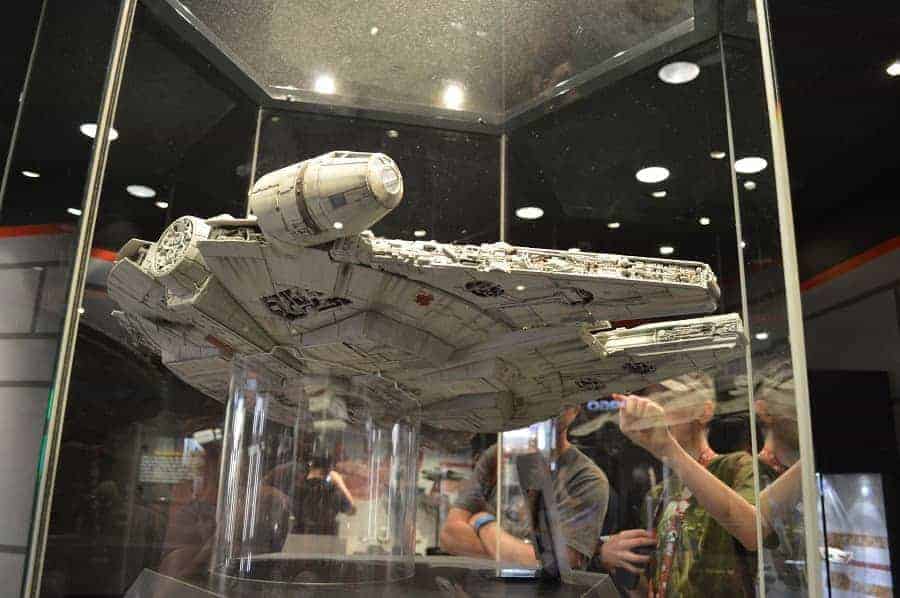 When you arrive, you will find a screening room where you can watch an updated and exclusive documentary on the creative team behind this ever-evolving Star Wars series. Afterward, you will exit and walk through an area featuring Star Wars props and artwork.
After the props, you will enter the Meet & Greet area.
One of the best parts of Star Wars Launch Bay is the meet & greet areas. You will get the chance to meet a few of your favorite Star Wars characters like Kylo Ren, Chewbacca and BB8.
Expect at least a 30 minute wait. The wait is worth seeing these characters.
The Star Wars characters are some of the most popular at Hollywood Studios and it is easy to see why. You don't have to be a Star Wars fan to fully enjoy this Meet & Greet.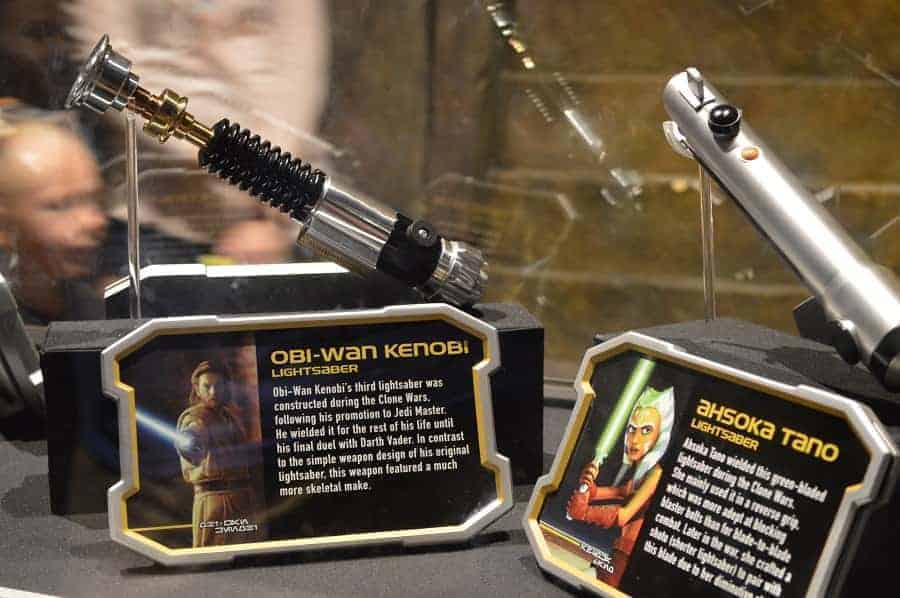 There are also some movie props you can only see when you are standing in the queues for the Star War character meet & greets.
Take your time after your meet & greets and you might even spot a Jawa. These Jawas are cute, but greedy.
They will search your pockets (and purses) for goodies.
If you would like to take a picture with them, you will need to ask. They don't stay still very long.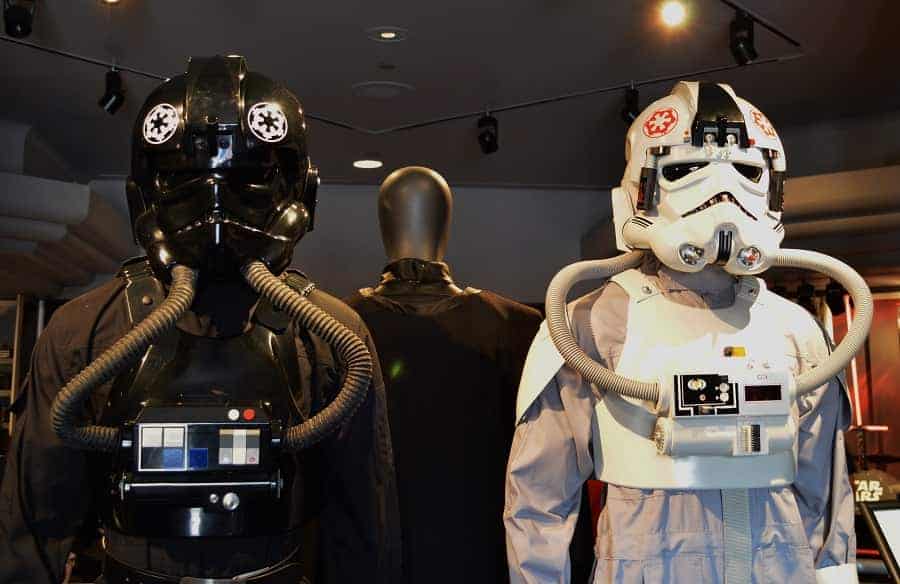 Probably the best part is the Star Wars Launch Bay Cargo center. Here you can browse through all sorts of Star Wars theme merchandise, movie props, costumes and get your favorite Star Wars-themed souvenir!
Make sure that you give yourself plenty of time to explore this part of Hollywood Studios because there is so much to see!
Have you been to Star Wars Launch Bay? What part was your favorite?