Aside from Pandora in Animal Kingdom and Toy Story Land in Hollywood Studios, no other land has been more anticipated than Star Wars Galaxy's Edge in Hollywood Studios.
There are many things to do at Galaxy's Edge in Disney World and I know you are going to want to see everything there is to see!
That is why we have come up with a Guide to Star Wars Galaxy's Edge in Disney World so that you will know what to expect when you arrive.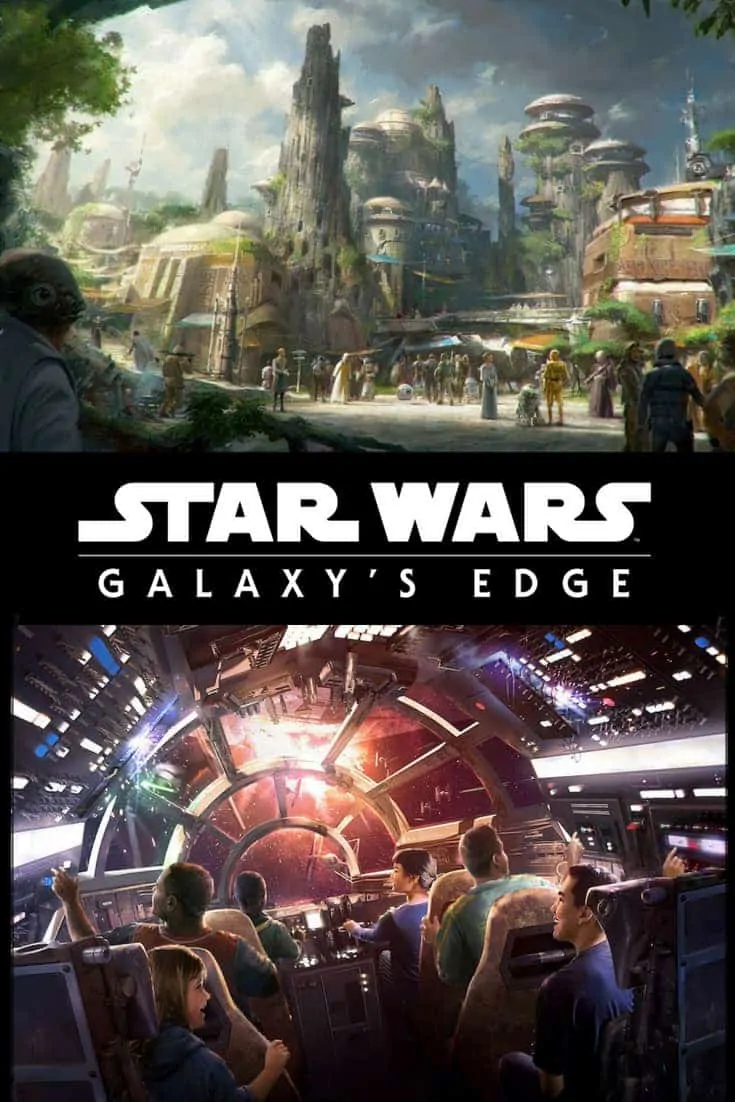 Guide to Star Wars Galaxy's Edge in Disney World
This new land will allow guests to fully immerse themselves in the planet Batuu, part of the Black Spire Outpost, described as a "remote outpost on the galaxy's edge."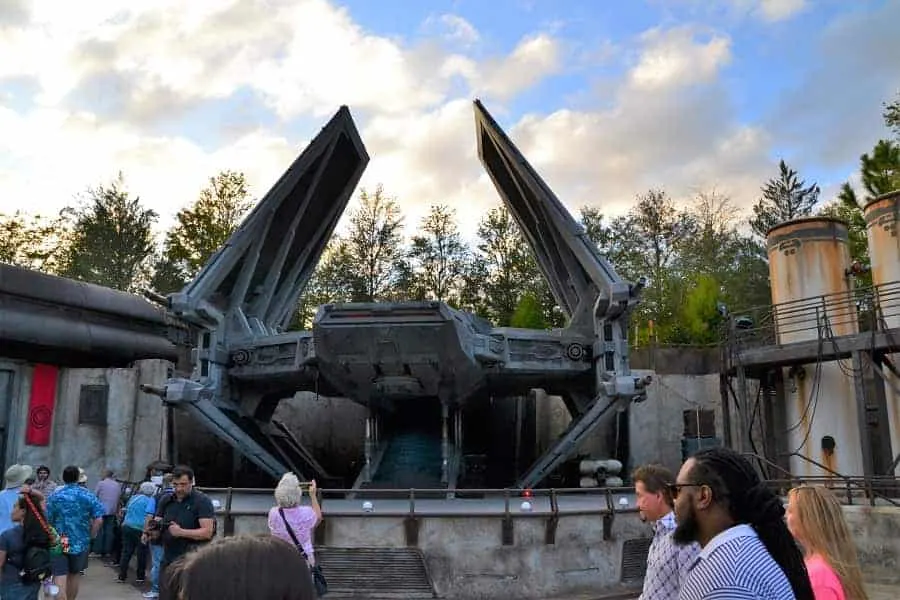 It is full of unique sights, sounds, smells and tastes.
Guests can visit new food & beverage experiences in Star Wars Land, stores featuring unique Star Wars merchandise and ride the most famous ship in the galaxy, the Millennium Falcon.
Things to do at Galaxy's Edge
The first thing you want to do is walk around! There is so much to do and see here that you are going to want to make sure you see everything!
Be sure to explore.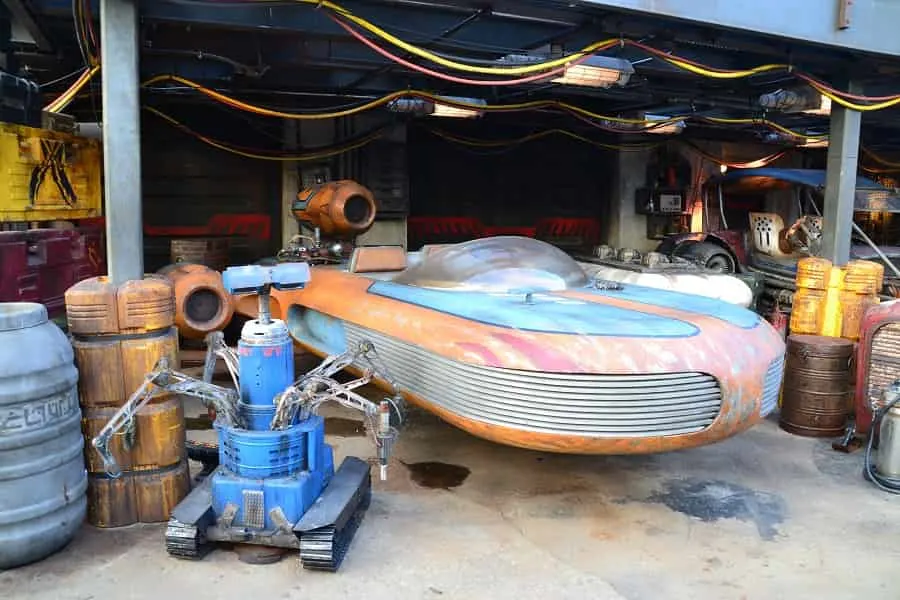 You never know what you are going to see and there are so many details in this new Star Wars land that you are really going to want to take it all in.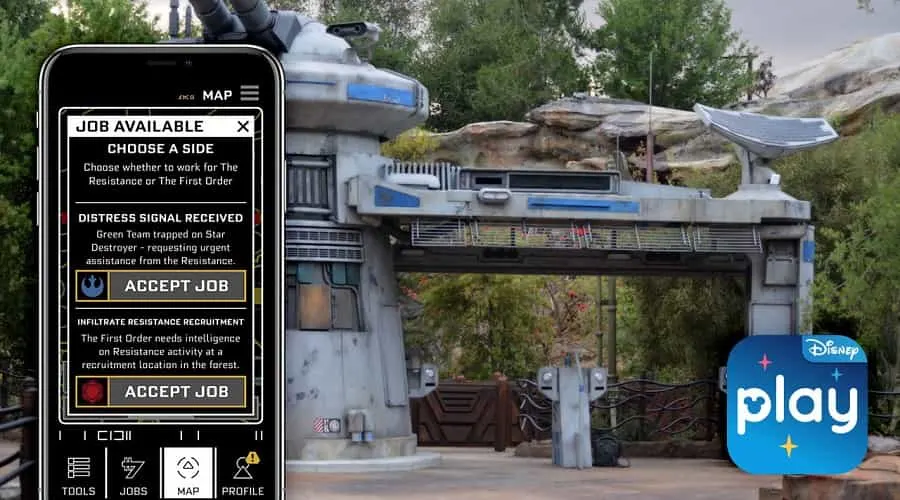 Star Wars Galaxy's Edge with the Play Disney Parks Mobile App
Once guests arrive on Batuu, they will be able to use the Play Disney Parks mobile app to fully immerse themselves in the Star Wars Land experience.
Guests can decide to aid a smuggler, join the Resistance or pledge their loyalty to the First Order.
In this all-new environment, guests can make choices about their experience that could impact their adventures as they travel throughout the land by using the Play Disney Parks mobile app in a whole new way.
Star Wars Character Meet & Greets
The Black Spire Outpost is an infamous port for smugglers, traders and adventurers. You never know who or what you may see!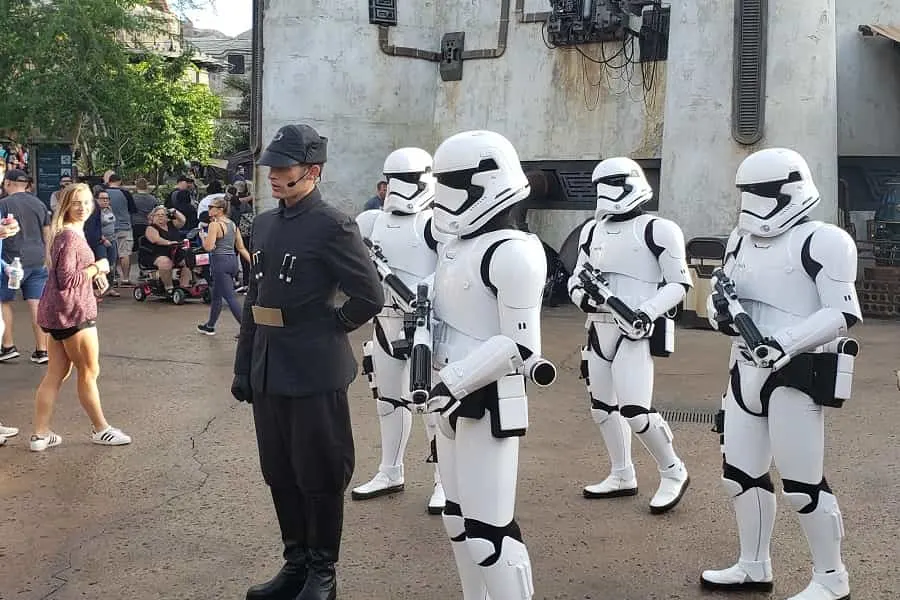 Guest may run into heroes of the Resistance or agents of the First Order. Supreme Leader Kylo Ren is at Black Spire Outpost and gathers Stormtroopers to help him hunt for Resistance fighter Rey.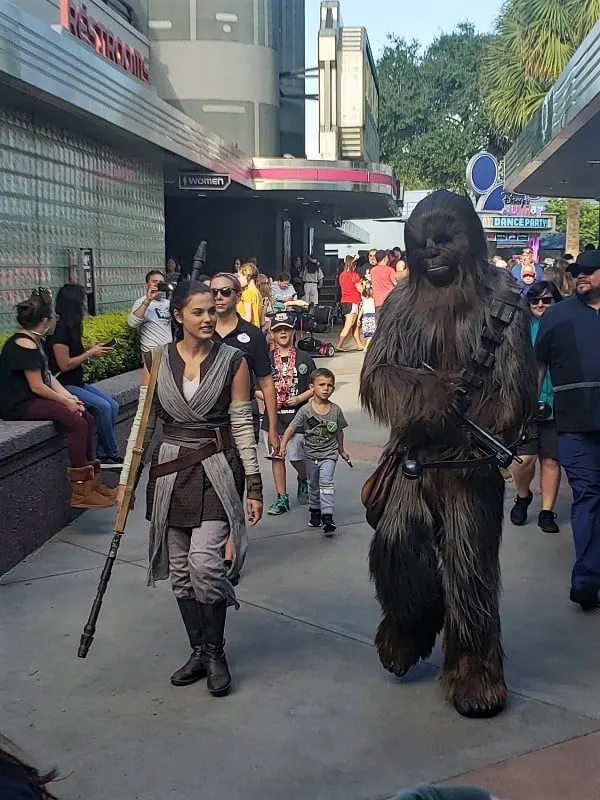 Guests may also encounter Millennium Falconco-pilot Chewbacca or Resistance spy Vi Moradi.
If you want to make sure you get to meet and greet with some of your favorite Star Wars characters, you will want to stop by Star Wars Launch Bay. There you can meet Chewbacca, BB-8, and Darth Vader
Star Wars Rides in Galaxy's Edge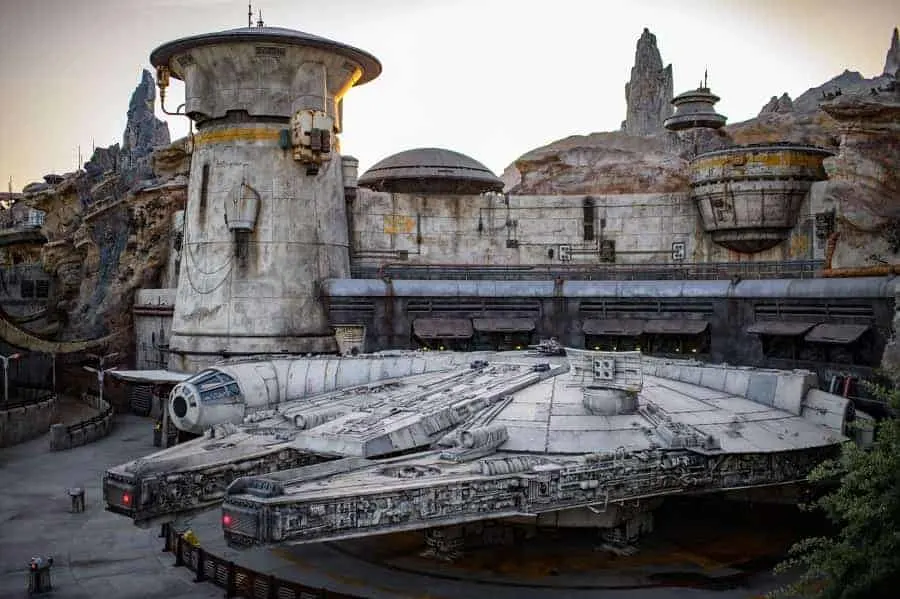 Millennium Falcon: Smugglers Run
This ride puts guests at the helm of the Millennium Falcon. There are six seats and passengers are grouped by 2 to run three different areas of the spacecraft.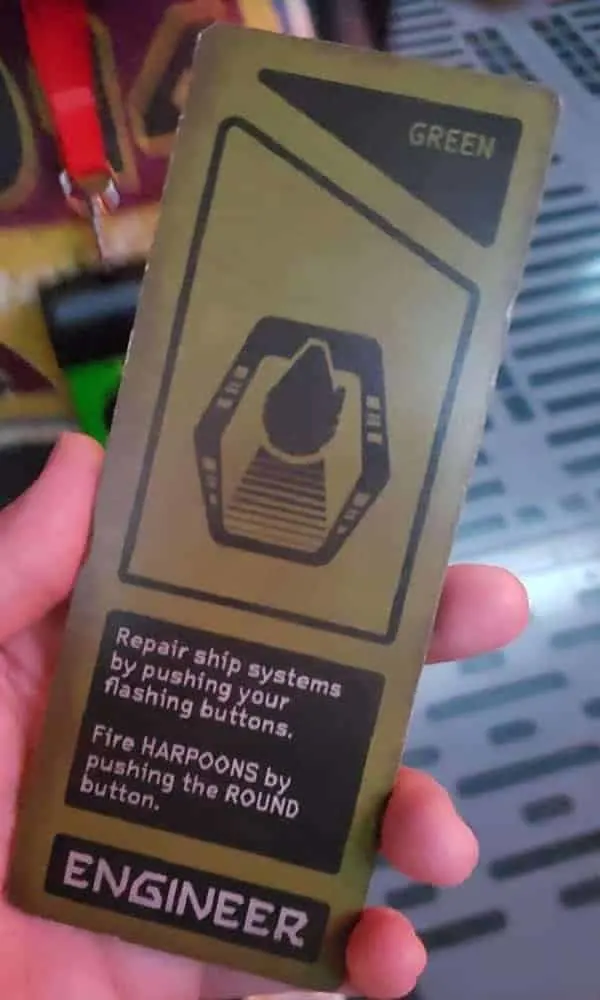 You will not know what your role will be until you get ready to board the Millennium Falcon.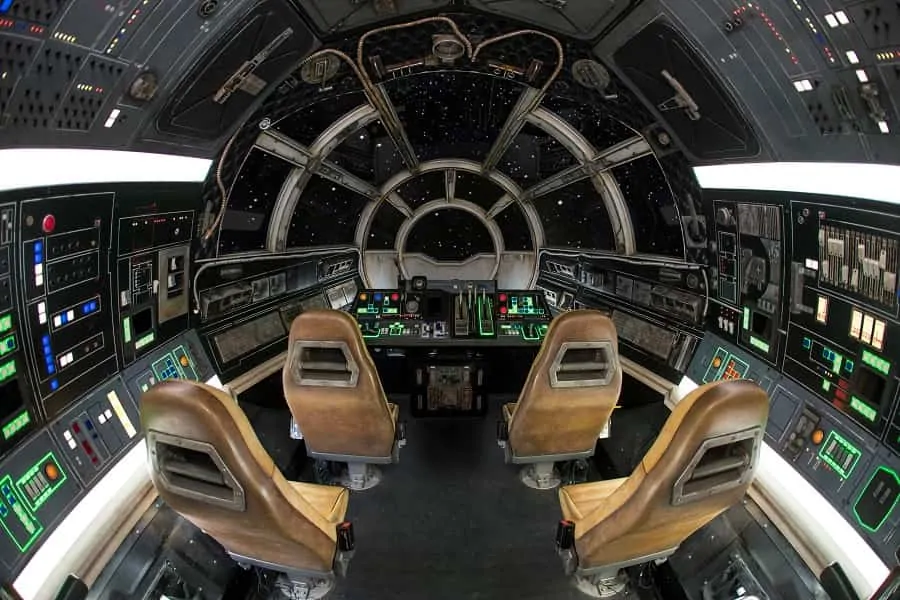 During Millennium Falcon Smugglers Run, guests will be shooting blasters & going into hyperspace in order to complete a critical mission.
Their performance will affect the ending and how guests are get greeted when returning.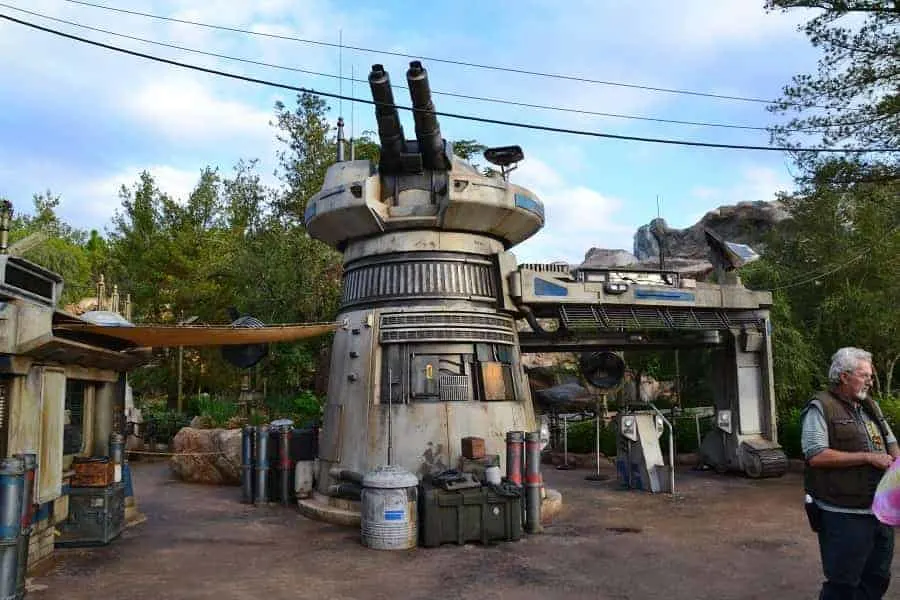 Star Wars: Rise of the Resistance
Star Wars: Rise of the Resistance places guests in the middle of a climactic battle between the First Order and the Resistance.
This ride gives you an active role in the fight against the First Order, including a face-off with Kylo Ren.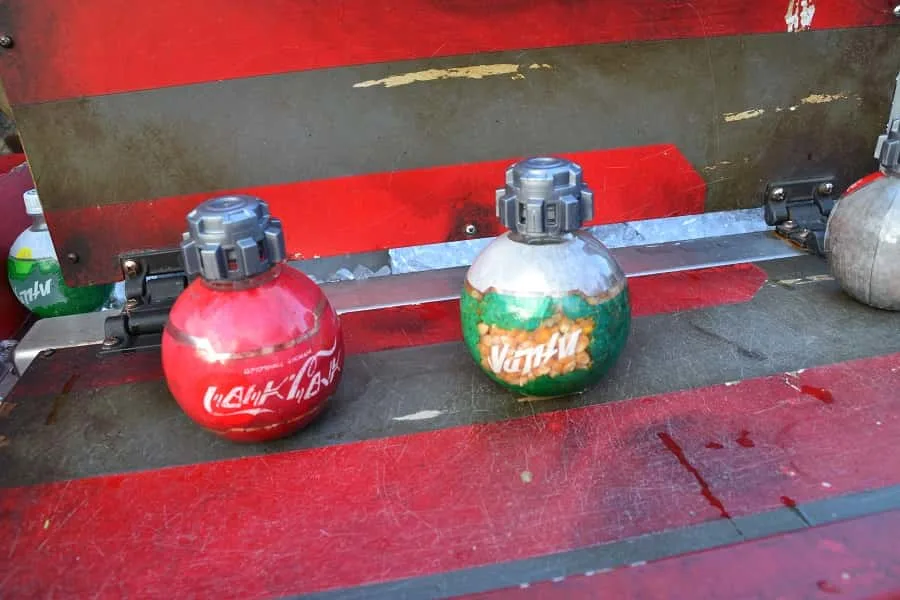 Try the NEW Star Wars Inspired Food & Drinks
At Oga's Cantina, guests will gather to share their tales from around the galaxy as they enjoy exotic beverages.
As you enjoy your drinks, you will be entertained by DJ R-3X, otherwise known as Rex, the former Starspeeder 3000 pilot droid from the original Star Tours.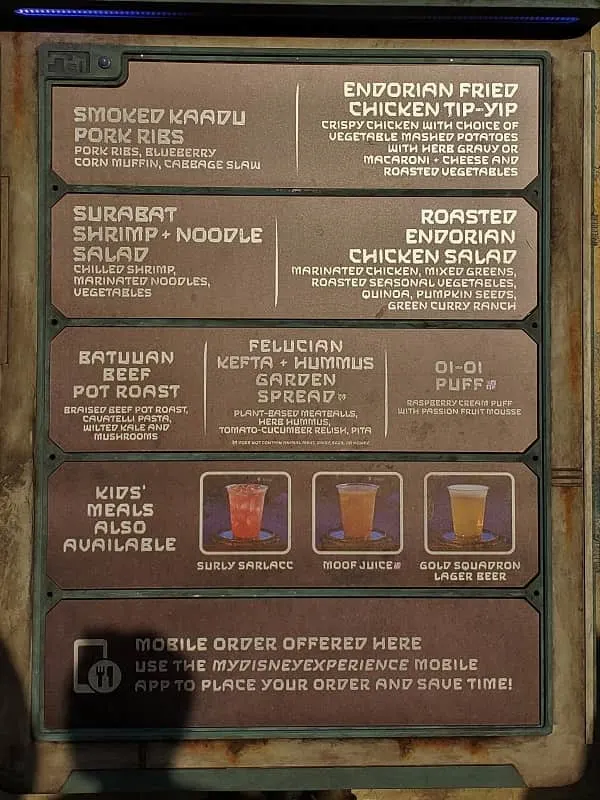 Docking Bay 7 Food and Cargo is a designated location for traveling food shuttles. Chef Strono "Cookie" Tuggs can be found in his modified Sienar-Chall Utilipede-Transport.
This galactic food truck allows him to travel across the galaxy filling his pantry with exotic ingredients.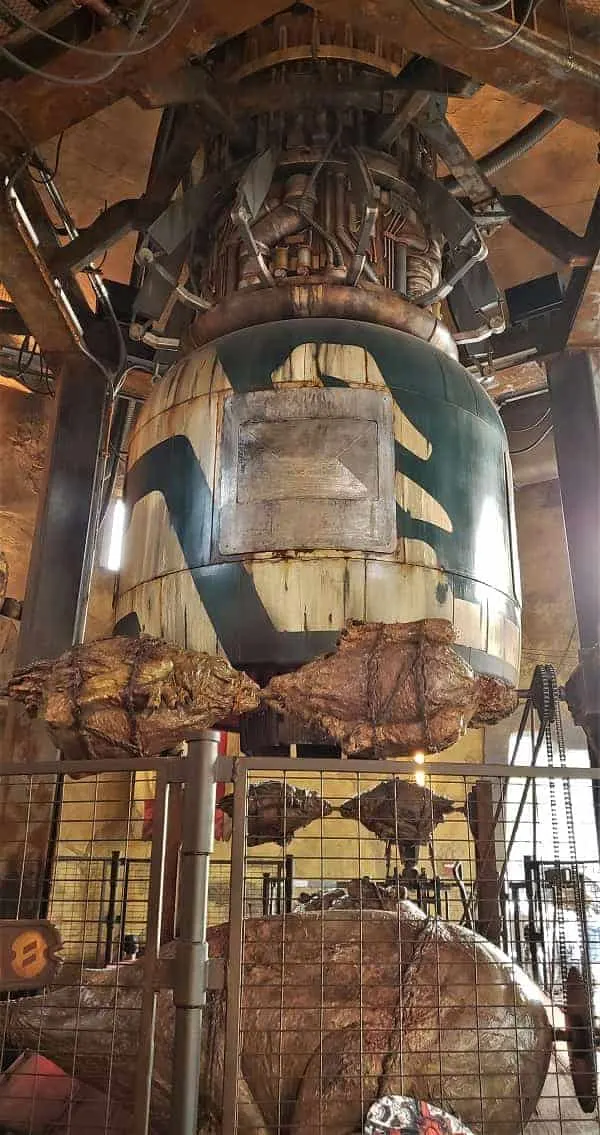 In the Black Spire Outpost market, Ronto Roasters will draw attention from passersby with its large podracing engine firing up a barbecue pit for mouth-watering Ronto Wraps.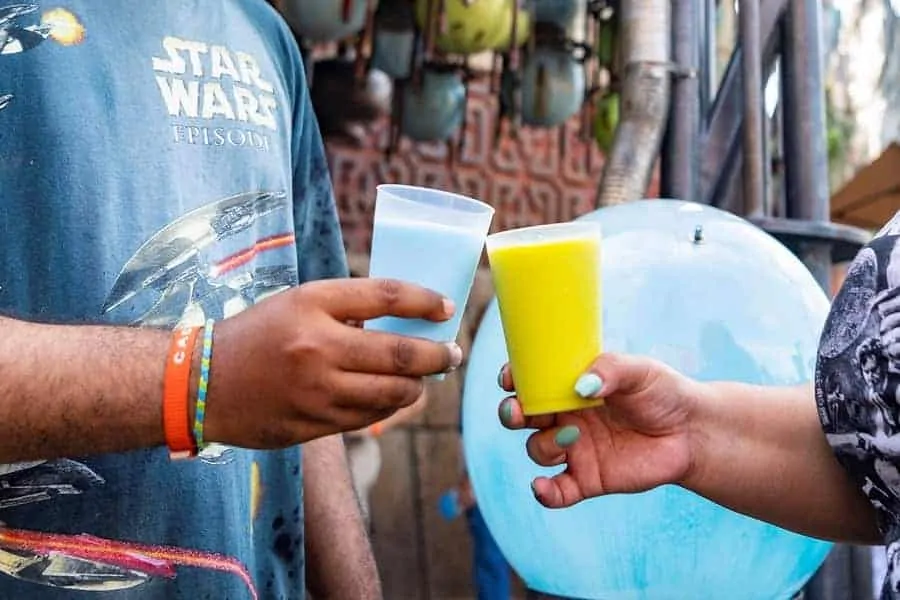 The Milk Stand will offer two local favorites – Blue and Green Milk. Blue Milk was first seen in "Star Wars: Episode IV – A New Hope" when Luke Skywalker sat down for a family meal. Green Milk was introduced in "Star Wars: Episode VIII – The Last Jedi."
Kat Saka's Kettle, a unique popcorn snack with a combination of sweet, savory and spicy flavors.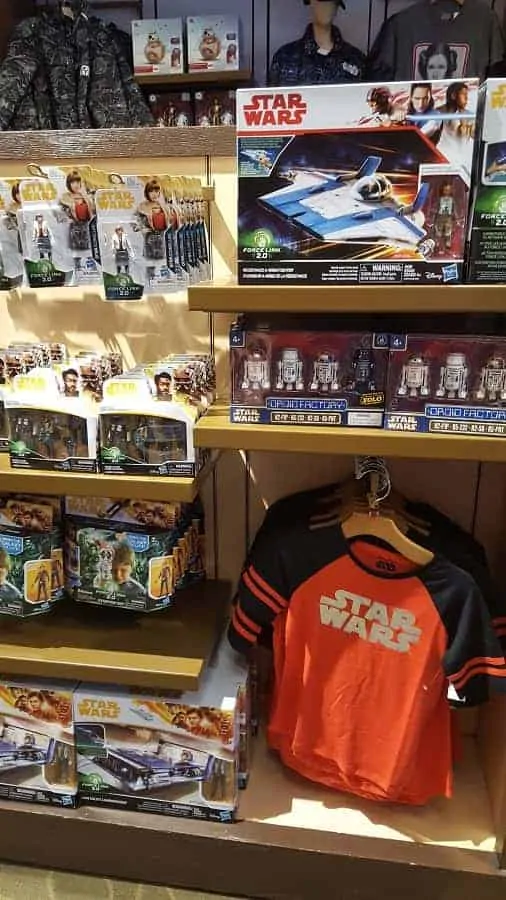 Shop for Star Wars Land Merchandise at the Marketplace
While in Star Wars Land, you will be able to do some shopping that's out of this world.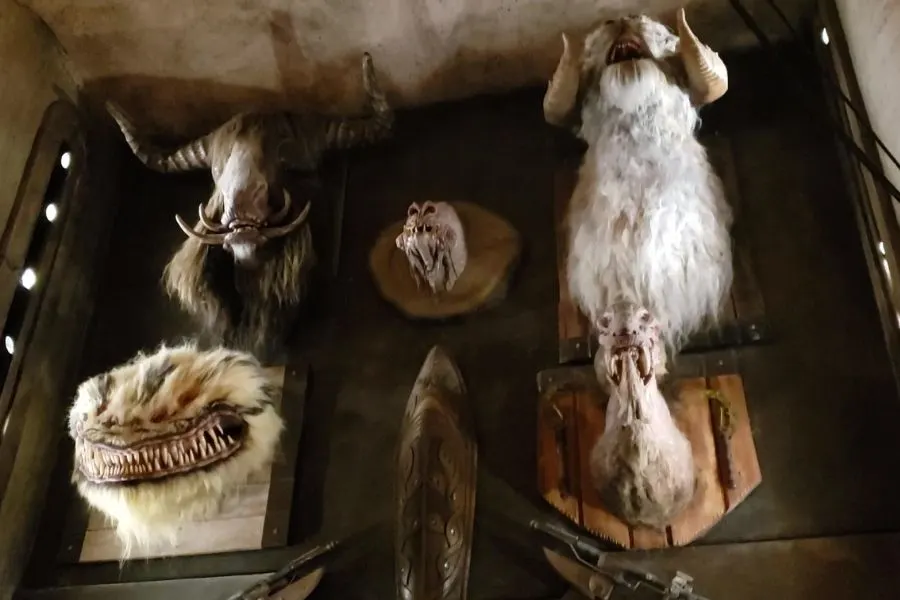 Inside Dok-Ondar's Den of Antiquities, guests will find a selection of rare and mysterious items for sale representing different eras of the Star Wars galaxy, including holocrons, ancient Jedi and Sith artifacts, lightsabers and more.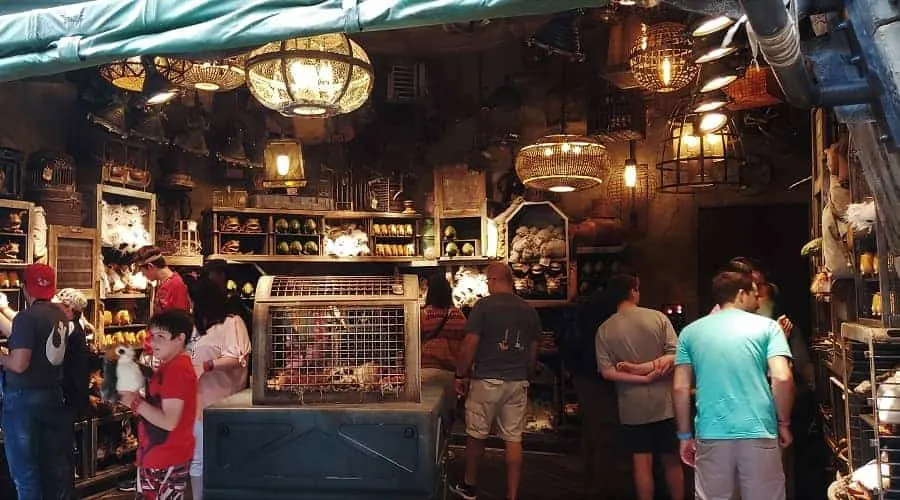 Bina's Creature Stall sells creatures from across the galaxy like Porgs, Tauntauns, and Wampas.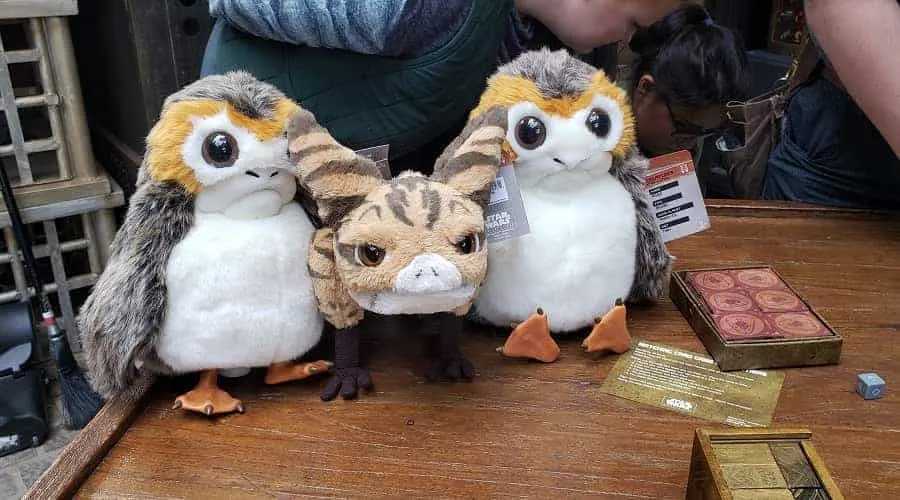 Each creature has a personality of its own and will move or speak.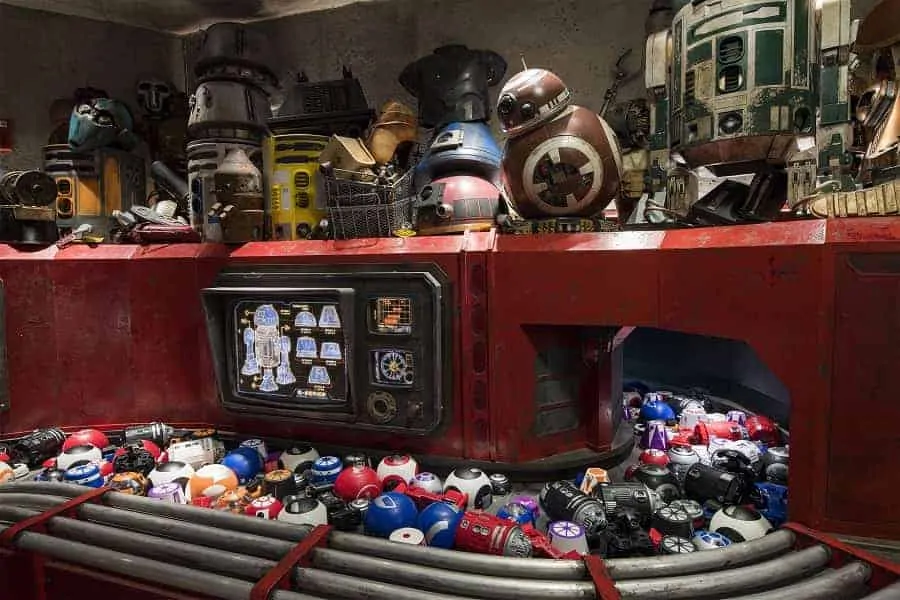 At The Droid Depot guests can build their own R-series or BB-series droids that will act as a friend throughout the village of Black Spire Outpost.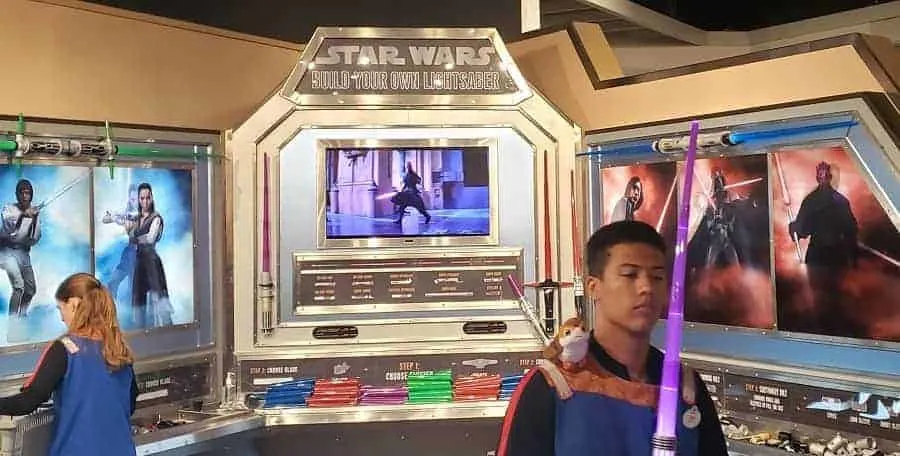 Savi's Workshop – Handbuilt Lightsabers, guests will have the opportunity to customize and craft their very own lightsabers.
Don't miss out on bringing something back from your trip to Galaxy's Edge!
Will you be going to Galaxy's Edge in Disney World in the next year? What are you most excited to see?