If you are a fan of Disney Pixar animated movies, you are going to LOVE Pixar Pier at California Adventure! This waterfront boardwalk area has rides, a promenade featuring fair-like games, shopping and great treats you won't find anywhere else.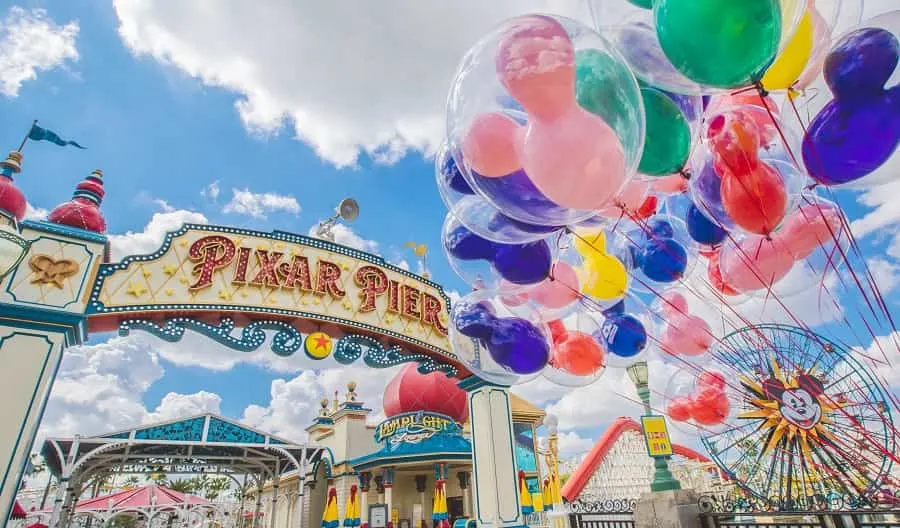 Rides at Pixar Pier
When it comes to theme park rides, this part of California Adventure features beloved characters from Pixar movies. That means you'll find the following rides at Pixar Pier: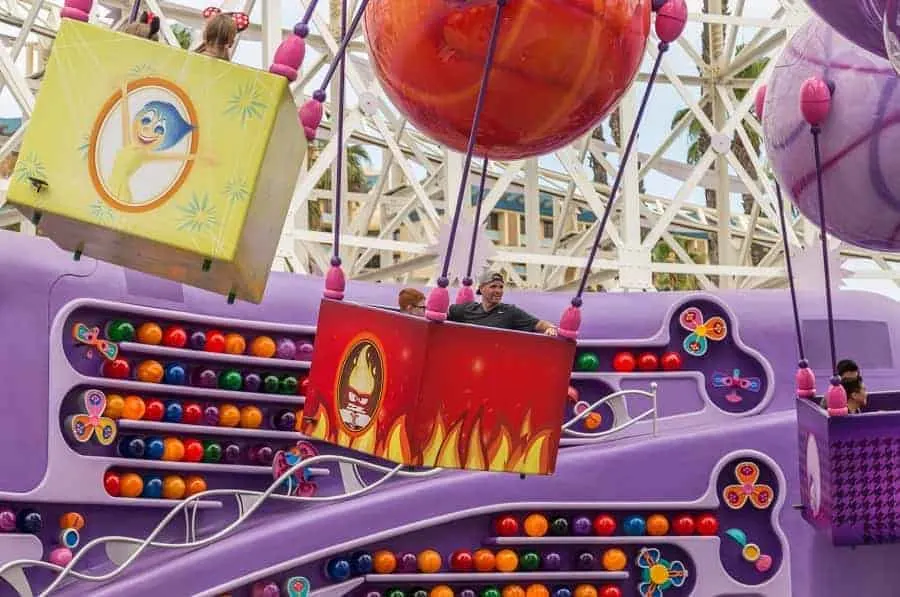 Inside Out Emotional Whirlwind
Take a sense-ational spin aboard one of eight Memory Movers inspired by the hit "Inside Out."
The Incredicoaster
This coaster is unlike any other coaster Disney has ever created. This ride has you going on a chase after the elusive baby Jack-Jack from The Incredibles. It features drops, twists, turns and even an inversion!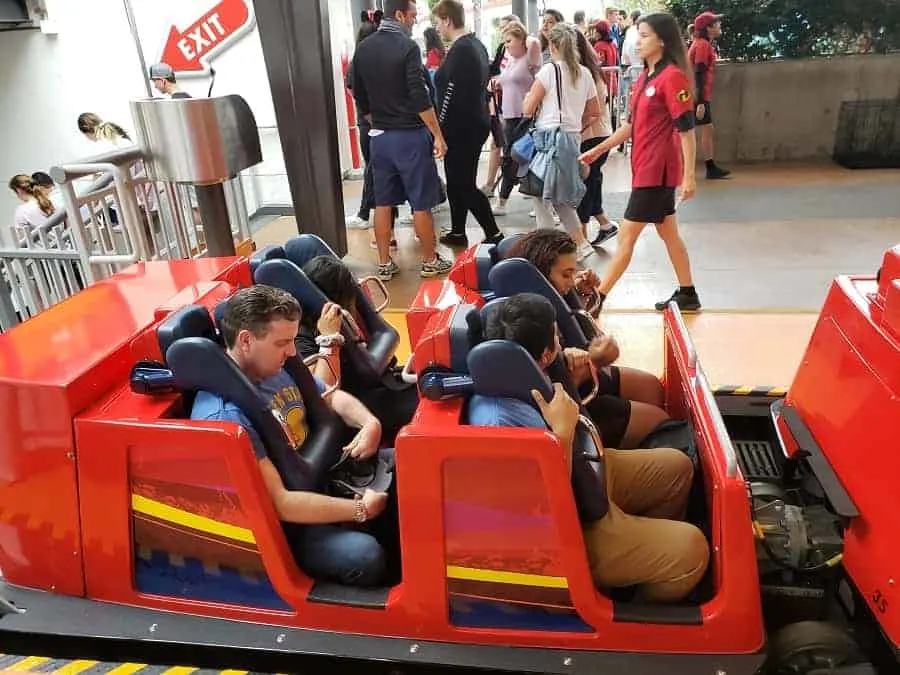 You will ride four to a car, sitting two by two and will be restrained with a harness that goes over your head and shoulders.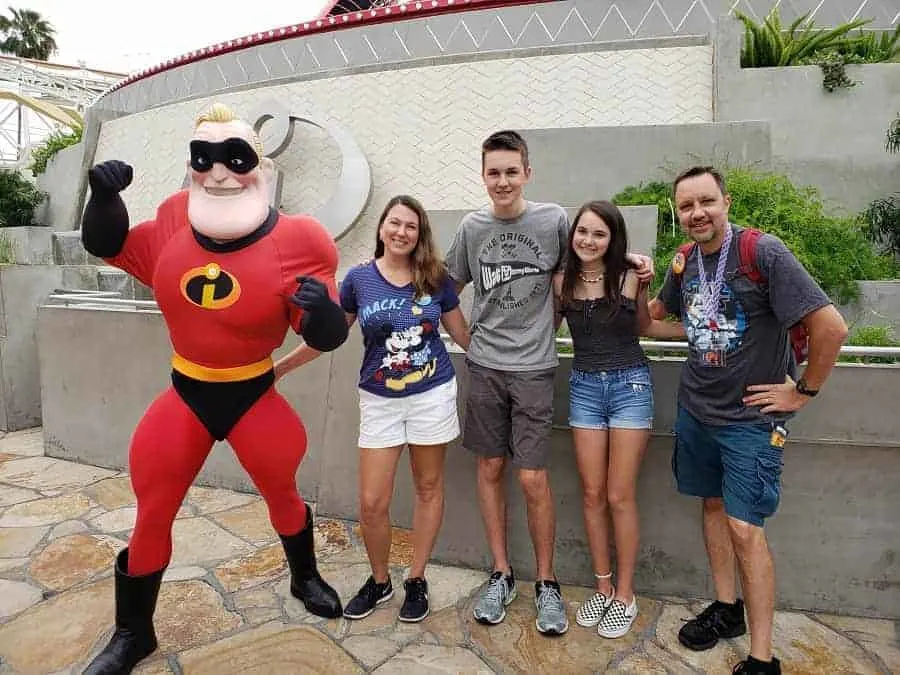 Don't be surprised if you see Mr. Incredible when you get off the ride!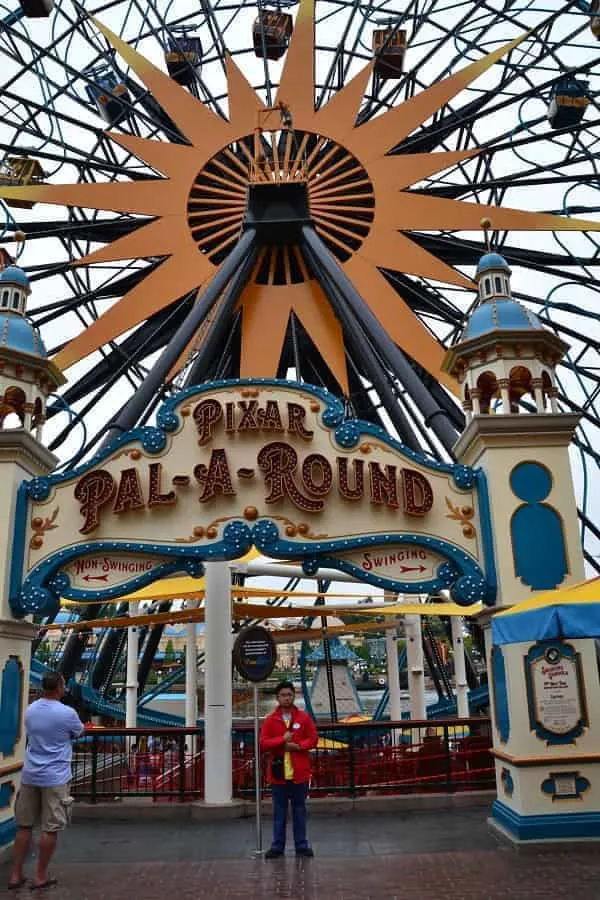 Pixar Pal-a-Round
The only Ferris Wheel at Disneyland is found at Pixar Pier. See Disneyland California Adventure from a whole new perspective!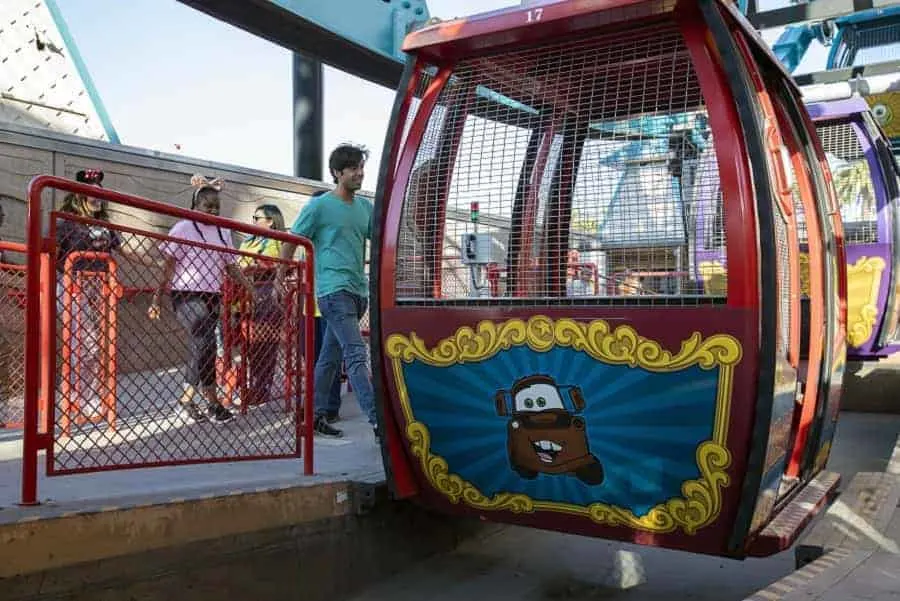 Choose between swinging and non-swinging gondolas. They are fully enclosed so little ones can ride without fear.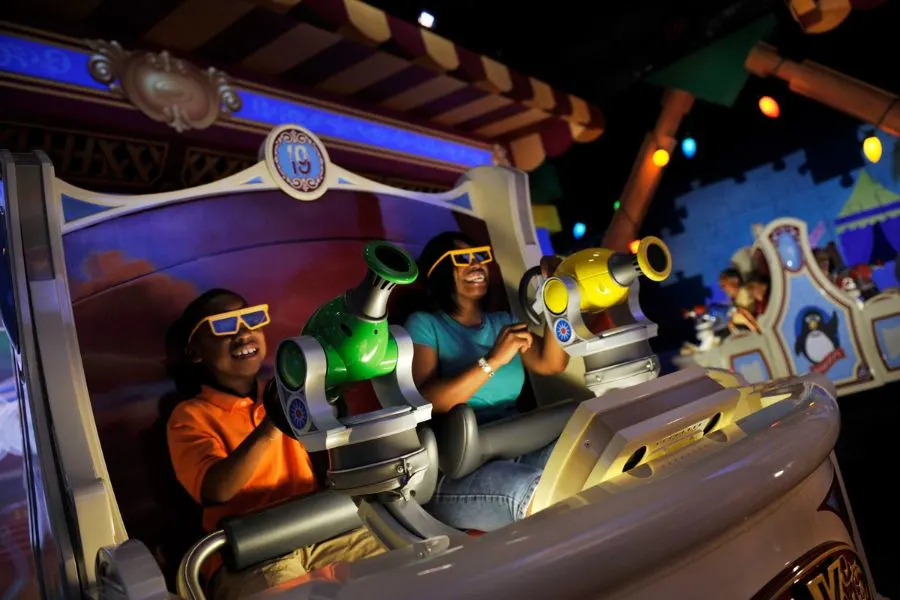 Toy Story Midway Mania!
When it comes to midway games, this ride allows you to play them all while battling against others in your cart!
Your Spring-Action Launcher will allow you to shoot darts, baseballs, eggs and other toy-jectiles as you spin around playing different games.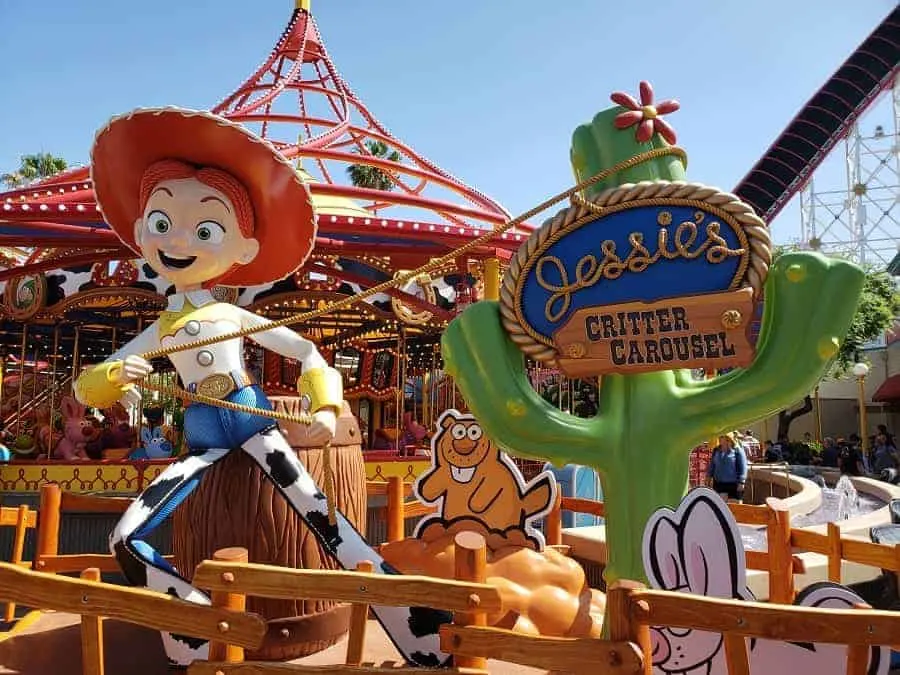 Jessie's Critter Carousel
Remember all the critters you saw on Toy Story Midway Mania? You can ride on one of the cute desert critters from Woody's Roundup on this carousel!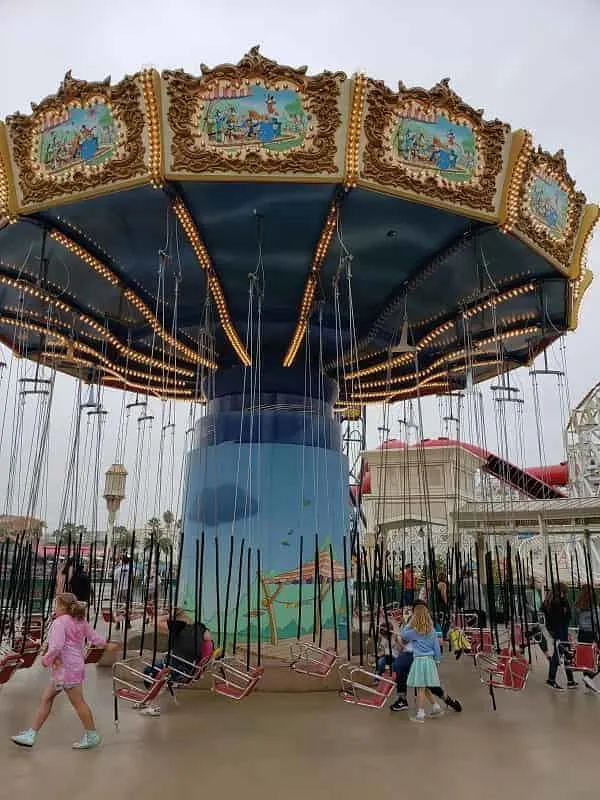 Silly Symphony Swings
Swing high above Pixar Pier, taking in the breathtaking scenery while "William Tell Overture" plays!
Pixar Pier Attractions
Not only will you find rides, but you will also find games and food! This is a place to indulge in all the Pixar treats!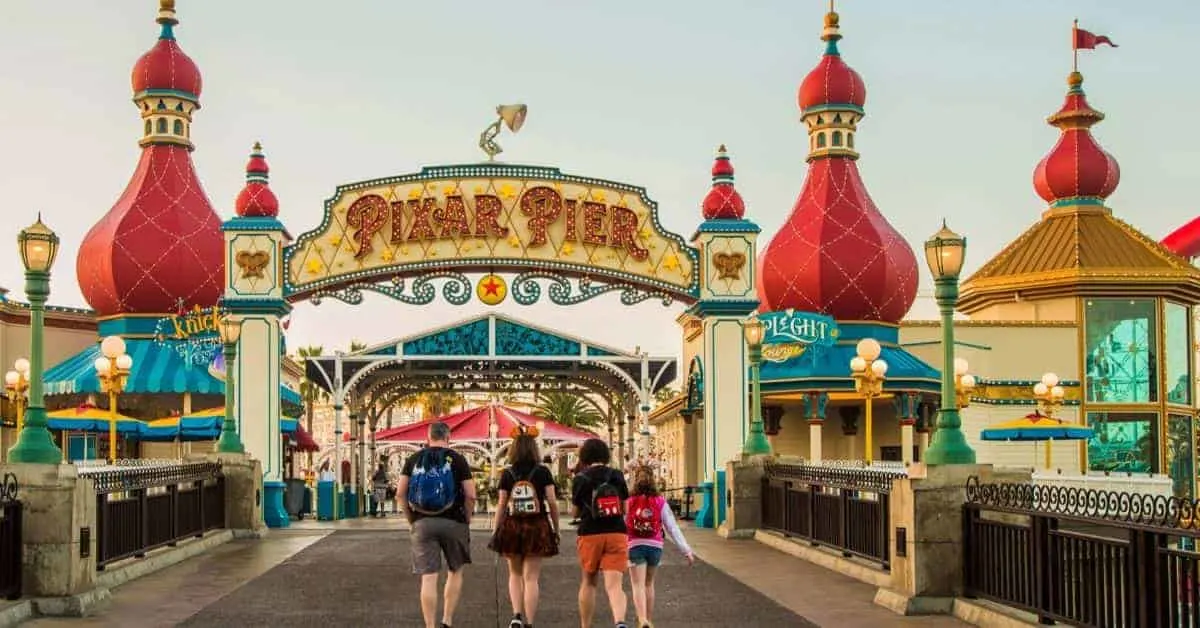 Games of Pixar Pier
Test your skill at popular mid-way style games. You will find such Pixar classics as La Luna Star Catcher, Heimlich's Candy Corn Toss, WALL•E Space Race and Bullseye Stallion Stampede.
The cost is $4 per person per game. There are game card kiosks where you can purchase game cards or load more points onto it.
Game winners get plush prizes.
If you want a sure way to win, make sure you find a game where no one is playing and have two family members play against each other!
Table Service & Quick Service Dining at Pixar Pier
Just like the rides & attractions at Pixar Pier, the restaurants follow the same Pixar Theme! You will find an array to places to grab everything from a Dole Whip to a Steakburger!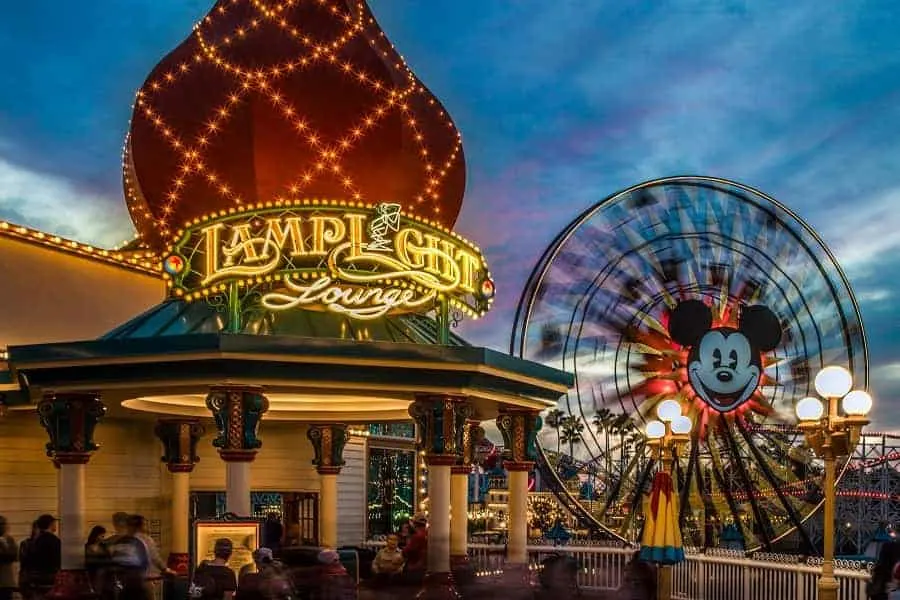 Lamplight Lounge
A fun gathering place for the entire family near the entrance of Pixar Pier. While a reservation is recommended, Lamplight Lounge accepts walk-ins at both the upstairs and downstairs lounges.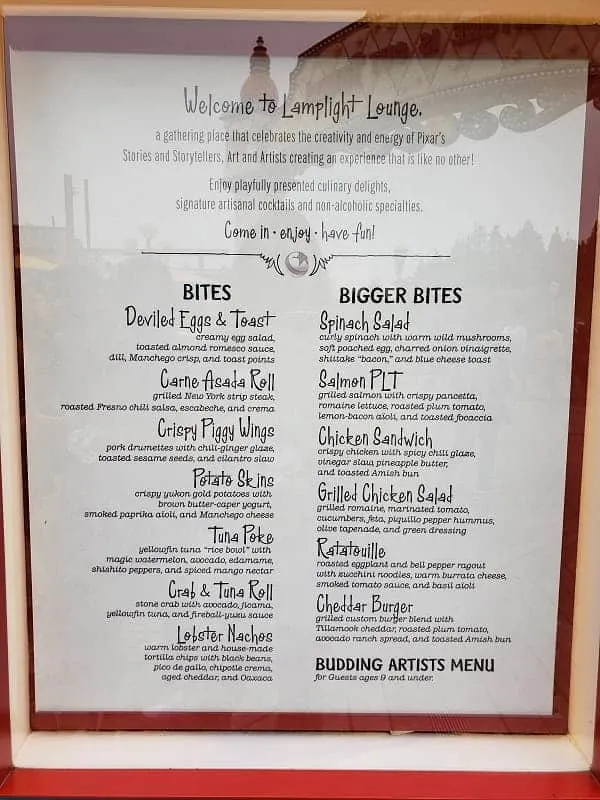 Try some of the shareable menu options including potato skins,chicken wings, tuna poke, & carne asada rolls.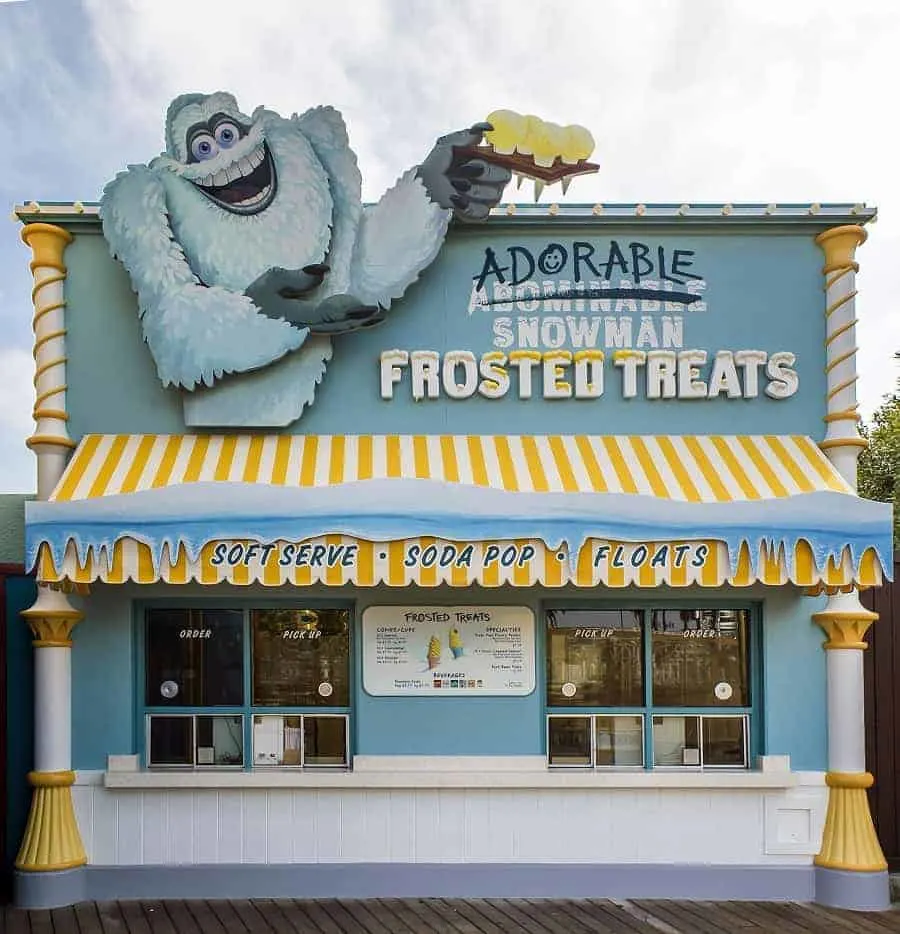 Adorable Snowman Frosted Treats
Inspired by the not-at-all-abominable monster from "Monsters, Inc." , this counter-service spot has delicious soft-serve cones and parfaits.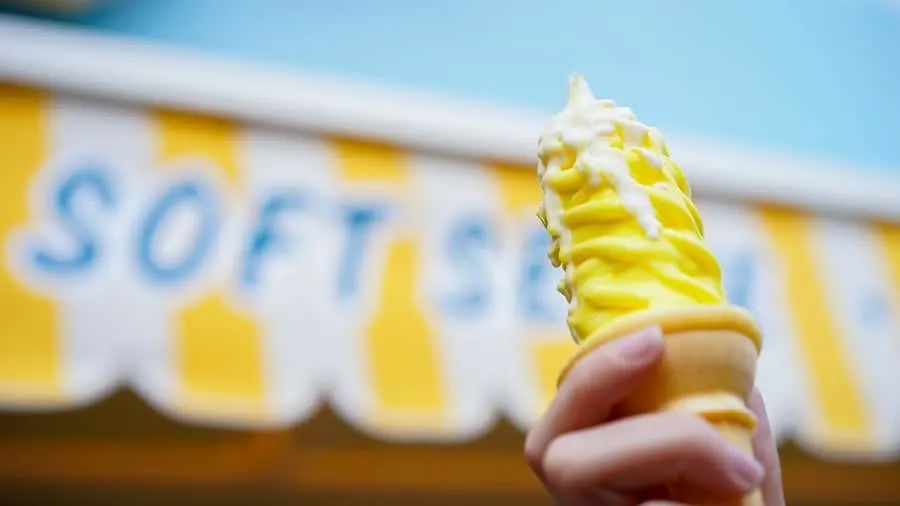 If you want a delicious dairy-free treat, this is the place to go! You will find a few different flavors of Dole Soft Serve including lemon.
Jack-Jack Cookie Num Nums
If you are in the mood for cookies and milk, this is the place to go. There are several different types of cookies, including one that is Gluten Free!!
Poultry Palace
Turkey legs & chicken drumsticks are the main feature at this counter service spot from Pixar Short, Toy Story Toon: Small Fry.
Señor Buzz Churros
Señor Buzz Churros offers several different flavor options for everyone's favorite Disneyland treat.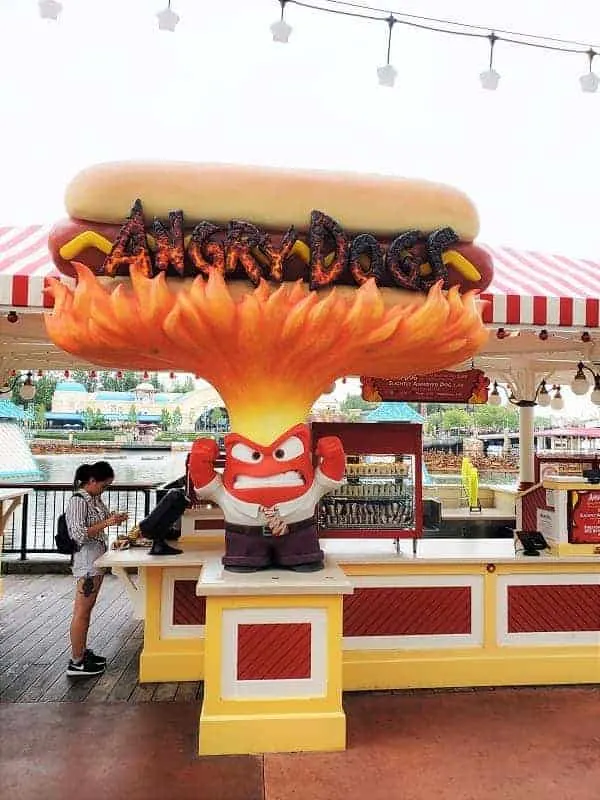 Angry Dogs
Everyone loves a good hotdog and at this eaterie, you will find hotdogs with all the fixings!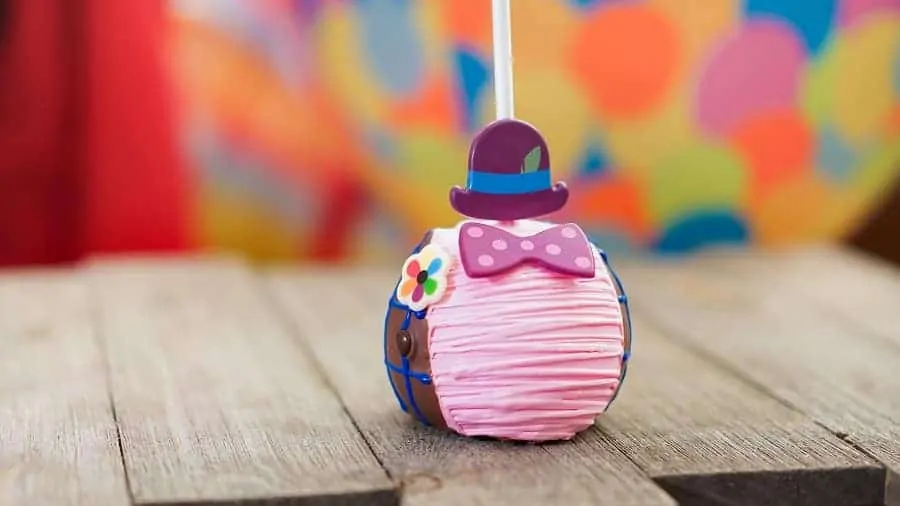 Bing Bong's Sweet Stuff
Located on the left side of the shop, Bing Bong's Sweet Stuff has a display case full of yummy items from saltwater taffy and rainbow cotton candy to candy apples and cupcakes featuring Pixar characters.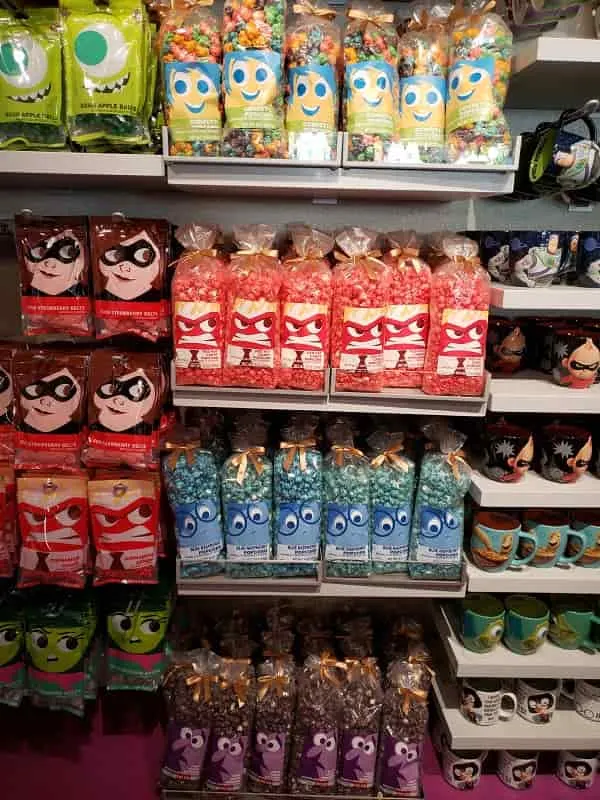 There are also plenty of prepackaged snacks if you want to bring a souvenir home!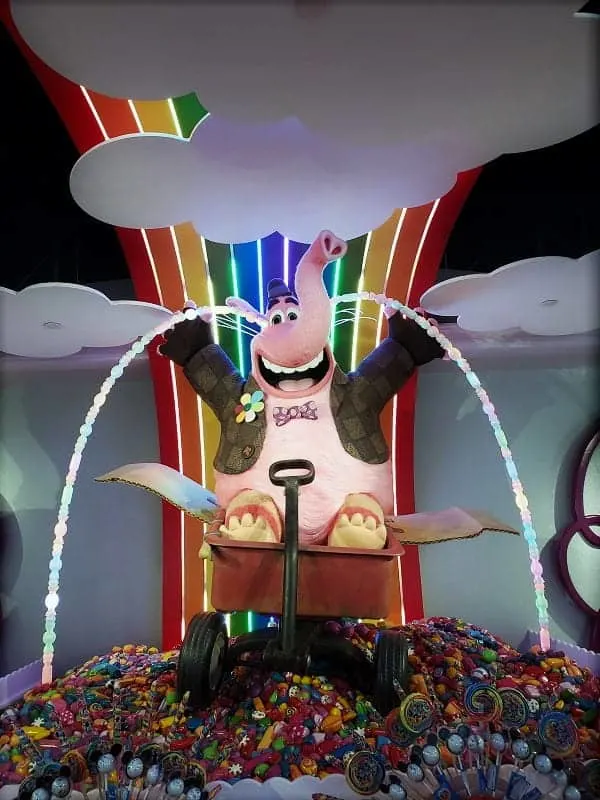 Shopping in Pixar Pier at California Adventure
You will find two shops filled with every type of Pixar merchandise available: Knick's Knacks and Bing Bong's Sweet Stuff.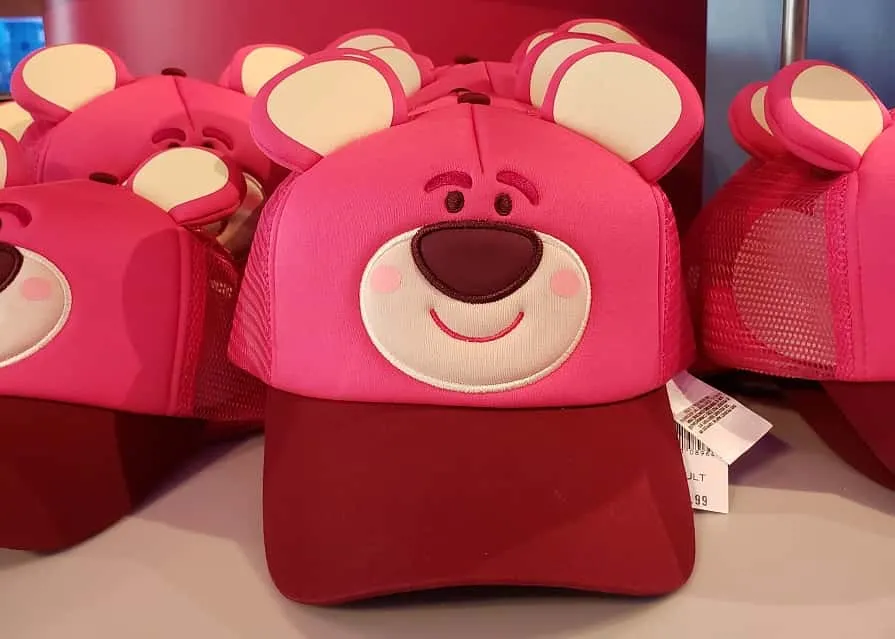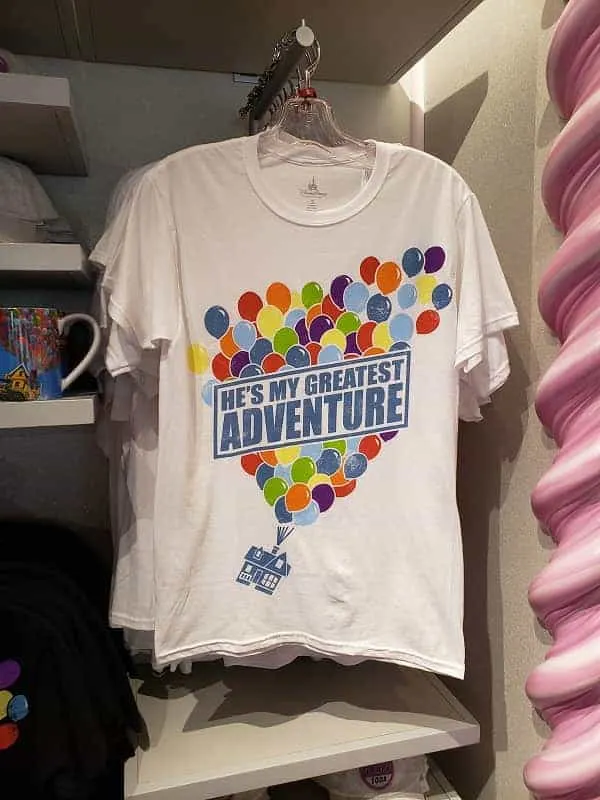 You will find plenty of souvenirs featuring all your favorite Disney Pixar characters and Pixar movies.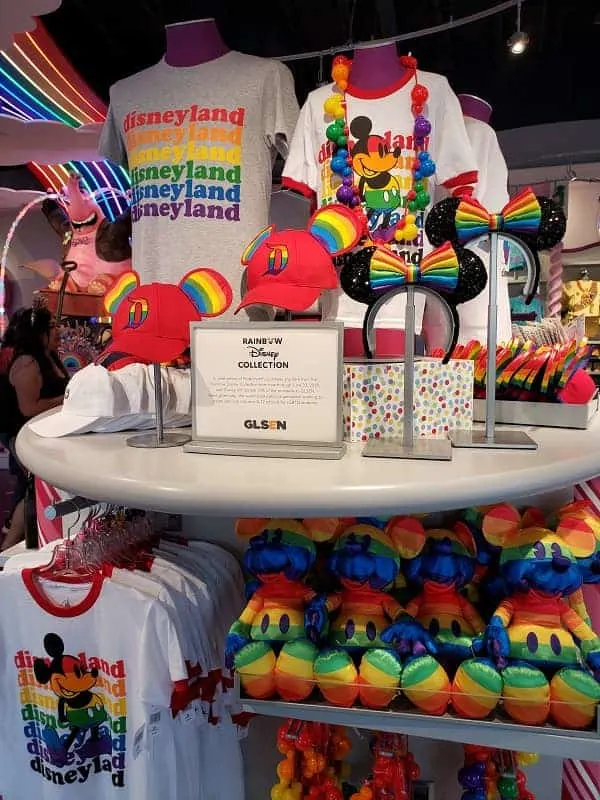 They also had a great variety of Disney Rainbow items!
Have you been to to Pixar Pier? What is your favorite thing about this part of the park?