Have you made plans to take a Disney Cruise and looking forward to decorating your cruise cabin door with Disney Magnets? If so, we have come up with a great (EASY) craft for you to make now and display when you are on board the ship… a Mickey Mouse Anchor Magnet!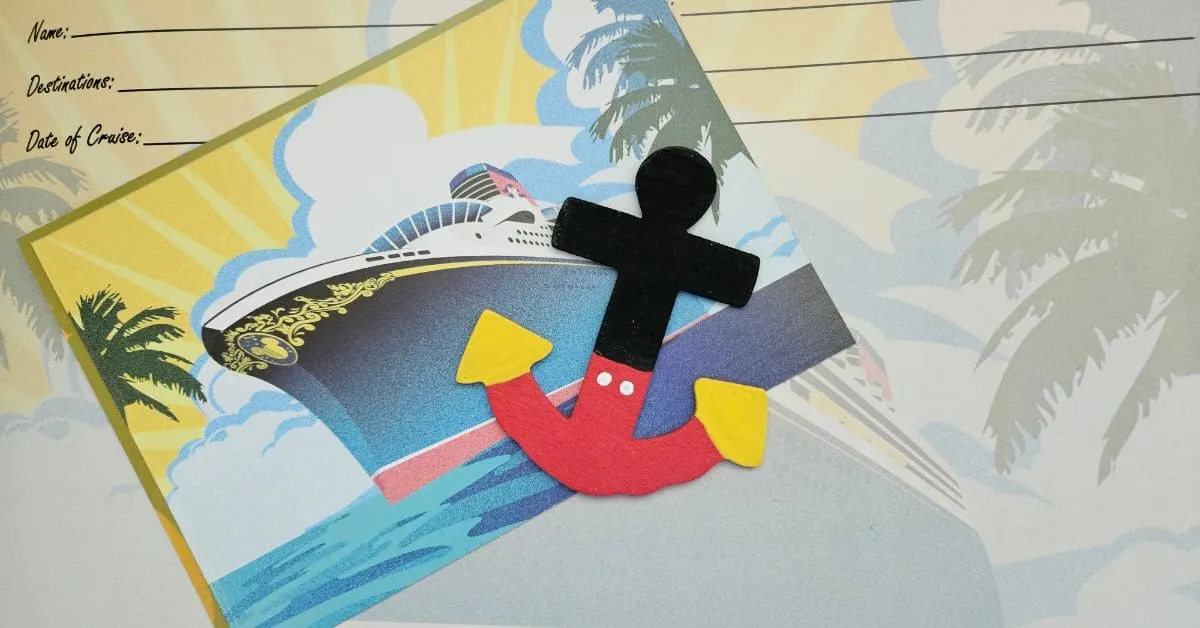 If you've read our Disney Cruise tips, then you know all stateroom doors on the Disney Cruise ships are magnetic.
You will find that many seasoned cruisers will have their doors covered with Disney-themed magnets.
It makes your door easier to find and just brings some extra magic to your voyage! This is what inspired me to create my own Disney Cruise Line Mickey Mouse Anchor Magnet.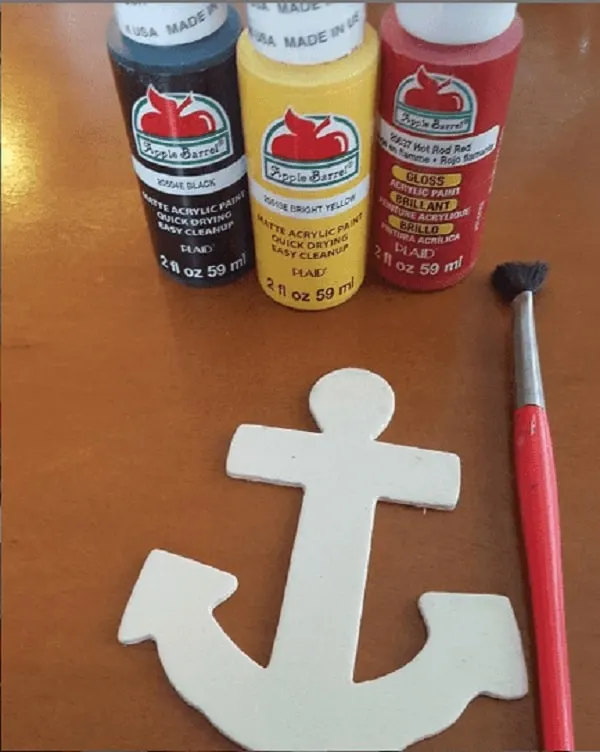 How to Make a Mickey Mouse Anchor Magnet
This is an easy Disney craft project and one that you can even do with your kids.
You can create a personalized magnet for your family or one for each different member by writing their name on it. You could even change each anchor to have the colors of their favorite character!
Instructions
Paint each section of the Mickey Mouse Anchor separately. You may need more than one coat of paint. If you are going to create multiple Mickey Mouse Anchors (to give as fish extender gifts) then I would suggest painting all anchors with one color at a time.
Once the anchor paint is dry, you can personalize it with your name, cruise ship name or date of cruise! Just use a White paint pen.
When the anchor is fully dry, adhere the magnet to the back. I typically buy magnetic tape that has a peel-off backing. Simply just cut the desired amount and adhere.
Some other Disney Anchor Magnet ideas:
Minnie Mouse (add polka dots to the red or add a bow)
Donald Duck (change the color pattern to Blue, White and Yellow)
Daisy Duck (change the color pattern to Pink, White, and Yellow)
Ariel (change the color pattern to Red, Beige, and Aqua)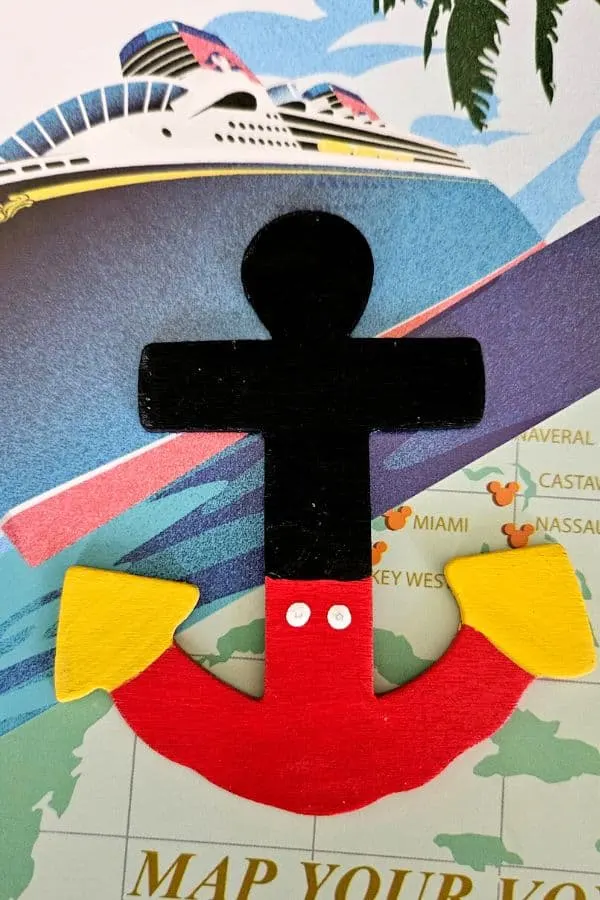 Give Disney Cruise Mickey Mouse Anchor Magnets for Fish Exchange Gifts
If you are planning to join a Disney Fish Extender Exchange group, then you might want to make a bunch of these Mickey Mouse Anchors to give as fish extender gifts!
You can personalize them with either the cruise ship name & date or their own name (or both). They will certainly cherish the thoughtfulness.
Haven't heard about Fish Extender groups? No worries. We have a Disney Cruise Fish Extender guide you should read.
Once you do your first fish exchange, you will always want to be a part of them!