(Note: The links in this post are affiliate links, and we will be compensated when you make a purchase by clicking through our links. Read our disclosure policy.)
Vera Bradley is known for colorful patterns and different styles of bags. When Vera Bradley decided to create a line of Disney themed bags, they kept true to the quality of bags. The Vera Bradley Disney collection is perfect for trips to the Disney parks and for women who just love Disney!
Just like all Vera Bradley designs, the Vera Bradley Disney patterns do get retired.
If you spot a certain Mickey Mouse Vera Bradley bag that you love, you better buy it while it is available because chances are it will be replaced with a new pattern in the upcoming year.
Current Vera Bradley Disney Patterns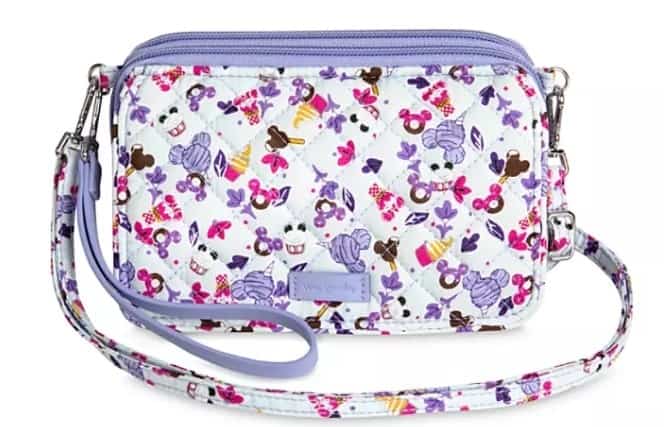 The current Vera Bradley patterns are Mickey Mouse & Friends Colorful Garden & Sweet Treats.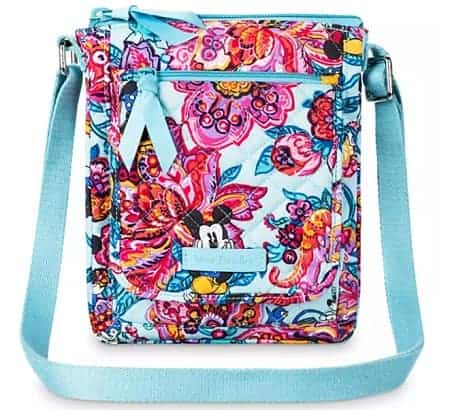 The Mickey Mouse & Friends Colorful Garden pattern bags feature an all over colorful floral pattern with Mickey, Minnie, & Pluto!
The design is whimsical and full of beautiful shades of pink and blue.
Not only can you find the Mickey print bags online, they are also available at some of the stores inside the Disney parks and in the Vera Bradley store in Disney Springs.
I have mentioned before that my favorite crossbody purse for the Disney parks is the Vera Bradly Mini Hipster Bag because it is lightweight and can hold all of the items I need to bring with me.
It is also a bag that doesn't scream MICKEY MOUSE even though you can catch a glimpse of him if you look at the pattern closely.
This means that you can feel good wearing this purse other places than just in the Disney parks.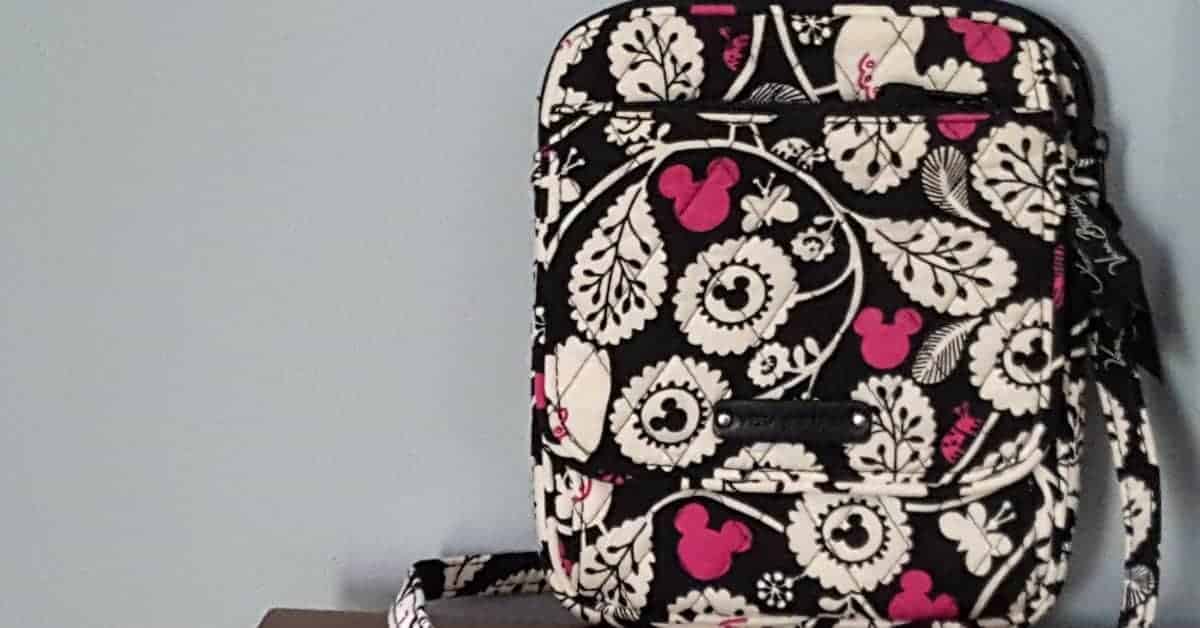 Retired Vera Bradley Disney Patterns
If you are a Vera Bradley fan, you already know that doesn't keep the pattern design of bags permanent.
They are forever changing the designs, keeping styles fresh. This is true for their Mickey Mouse prints as well.
If you don't like the current Mickey Mouse & Friends Colorful Garden or Sweet Treats pattern bag, you can find the older Vera Bradley Mickey designs on Amazon and eBay.
While expensive, Vera Bradley Bags aren't as pricey as some of the other Disney inspired designer handbags (like Dooney and Bourke and Kate Spade collections) and they do go on sale.
We have found that they typically go on sale around the holidays and during Shop Disney's Twice a Year Sale.
Which Vera Bradley Disney Pattern is your favorite?