Vera Bradley is known for colorful patterns and different styles of bags. When they decided to create a line of Disney-themed bags, the company kept true to the quality of the bags. The Vera Bradley Disney limited edition collection is perfect for trips to Disney parks and for women who just love Mickey Mouse!
Vera Bradley Disney Bags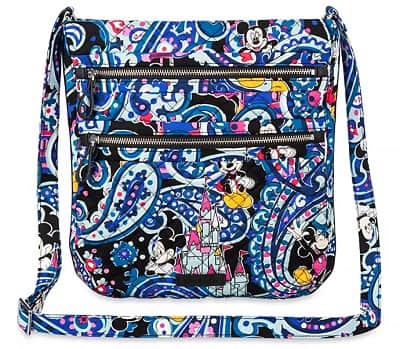 Vera Bradley Disney Crossbody Bags
I have mentioned before that my favorite crossbody purse is the Vera Bradley Hipster Bag because it is lightweight and can hold all of the items I need to bring with me to the Disney parks.
The great thing about this bag is that you never need to take it off.
Since it is a crossbody bag, it stays put, even on rides.
It is also a bag that doesn't scream MICKEY MOUSE even though you can catch a glimpse of him if you look at the pattern closely.
This means that you can feel good wearing this purse in other places than just Disney parks.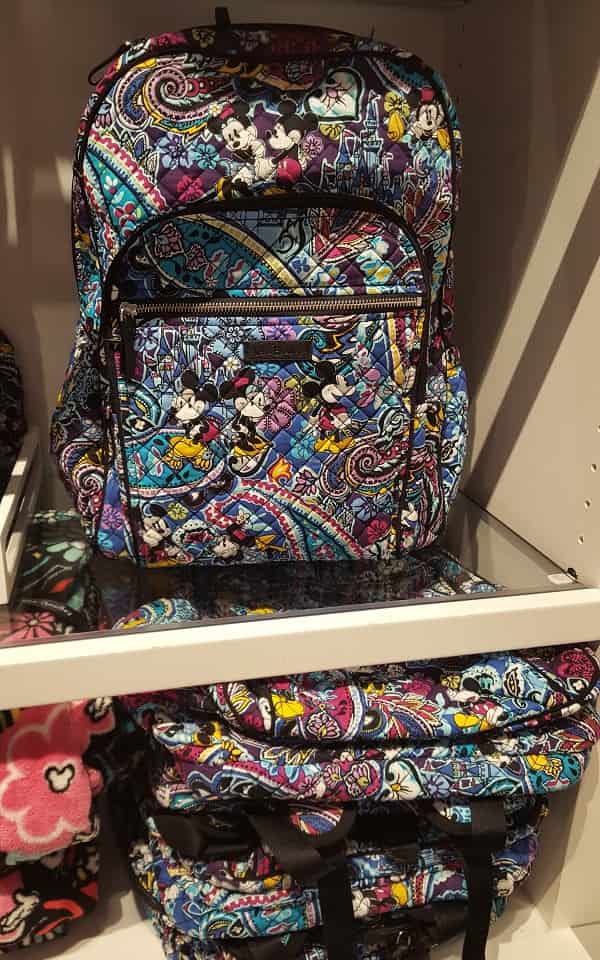 Vera Bradley Disney Backpacks
Another bag that is popular to carry to the Disney parks is Vera Bradley Disney backpacks.
Backpacks are great for Disney because it allows you to keep your arms free and you can carry everything you need for a day at the park right on your back.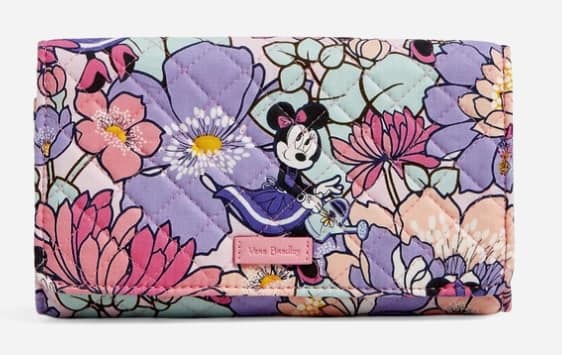 Vera Bradley Disney Wallets
If you are looking for a great gift idea for someone who loves both Disney and Vera Bradley, you can always count on getting them a Vera Bradley Disney wallet.
These wallets are affordable and feature the same great Disney prints.
They also contain RFID technology, so you can know that your credit cards are safe inside.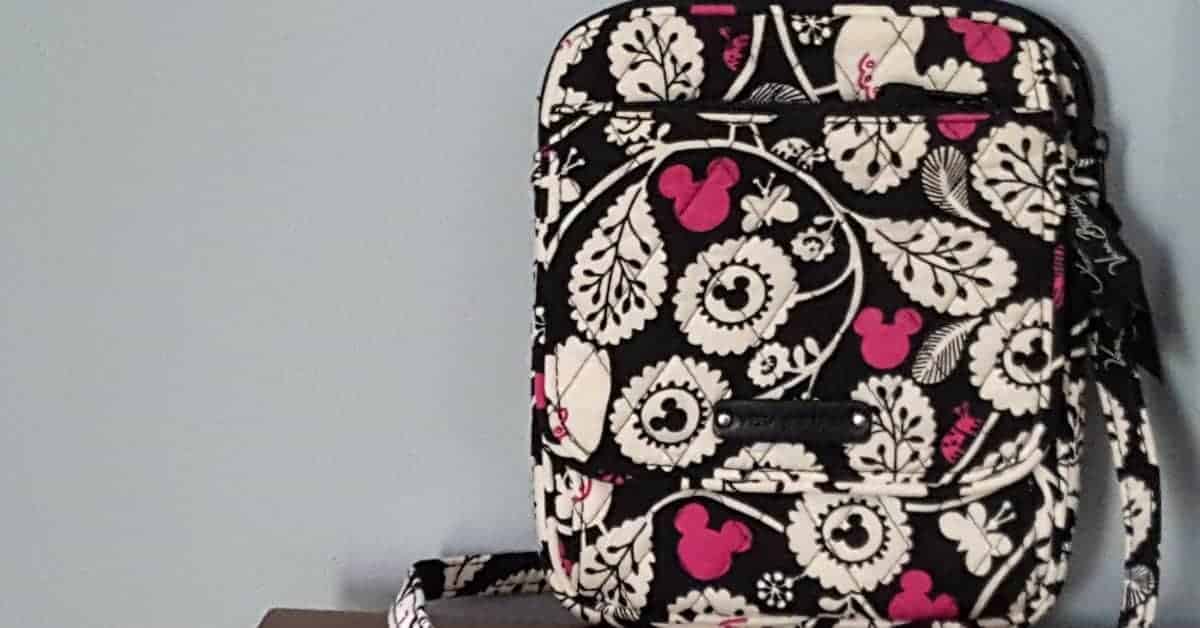 Just like all Vera Bradley Mickey Mouse patterned bags, the different Disney prints also get retired.
If you spot a certain Disney pattern bag that you love, you better buy it while it is available because chances are it will be replaced with a new pattern in the upcoming year.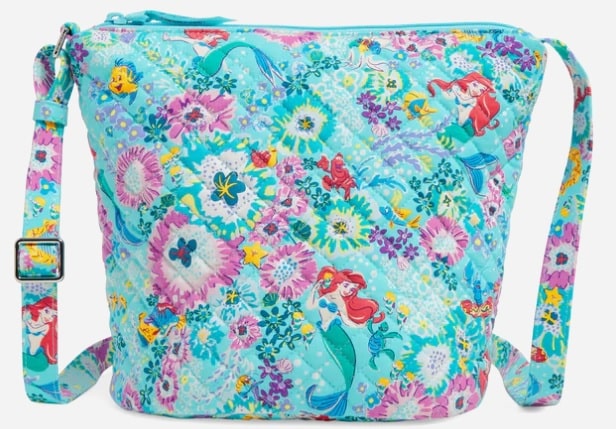 Current Vera Bradley Disney Pattern
The current Disney prints are based on Little Mermaid. The Ariel Floral & Ditsy are the perfect patterns for Spring, full of fun colors and underwater printed designs.
If you love this pattern, you better purchase it before it is retired!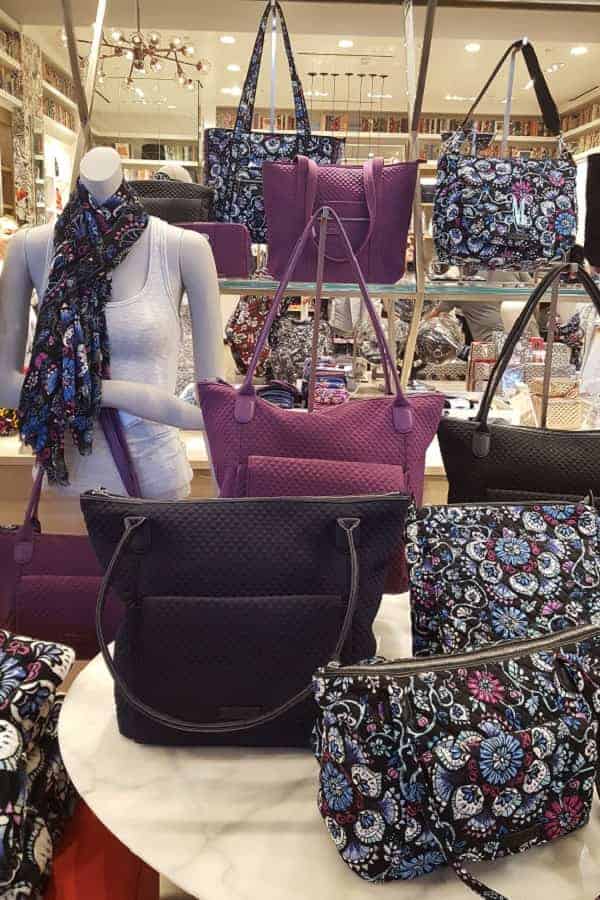 Where to Buy Disney Print Bags
While you used to be able to find Vera Bradley bags at ShopDisney, they are now solely at Vera Bradley.
You will find them online, at some of the stores in Disney World parks and both World of Disney Store and the Disney Spring Vera Bradley Store.
While expensive, these bags aren't as pricey as some of the other Disney-inspired designer purses (like Dooney and Bourke and Kate Spade collections) and they do go on sale.
I would suggest subscribing to the Vera Bradley email list so that you can get notified when their site is running a sale.
What do you think about the Disney print bags? Do you have a favorite print?