If you are taking a cruise on the Disney Wonder, one of the things you can look forward to experiencing is dinner at Tiana's Place. This restaurant will make you feel like you have stepped foot into a Speakeasy down in the Bayou!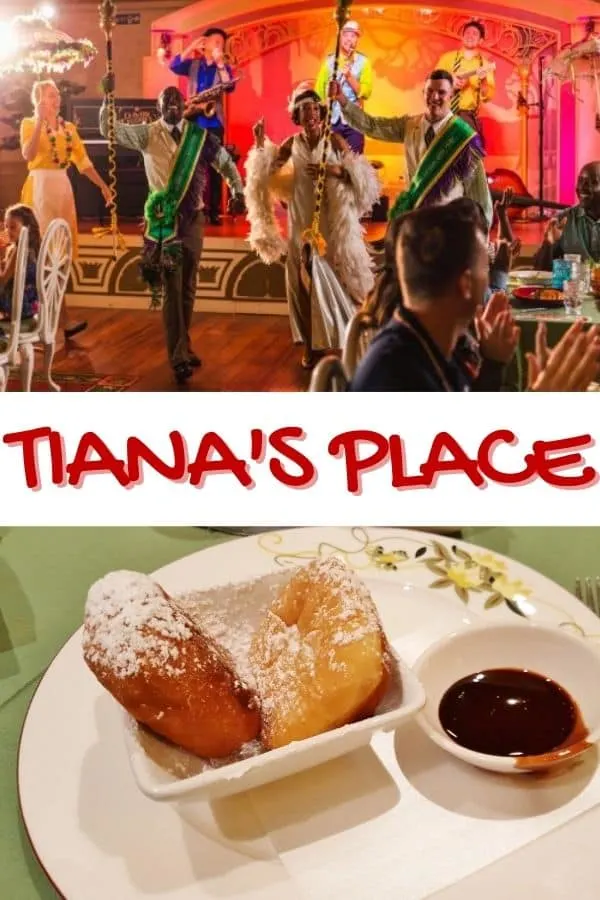 Tiana's Place on the Disney Wonder
When you enter the restaurant you will find that there is a central stage area, small dance floor with long walkway and tables scattered throughout the room.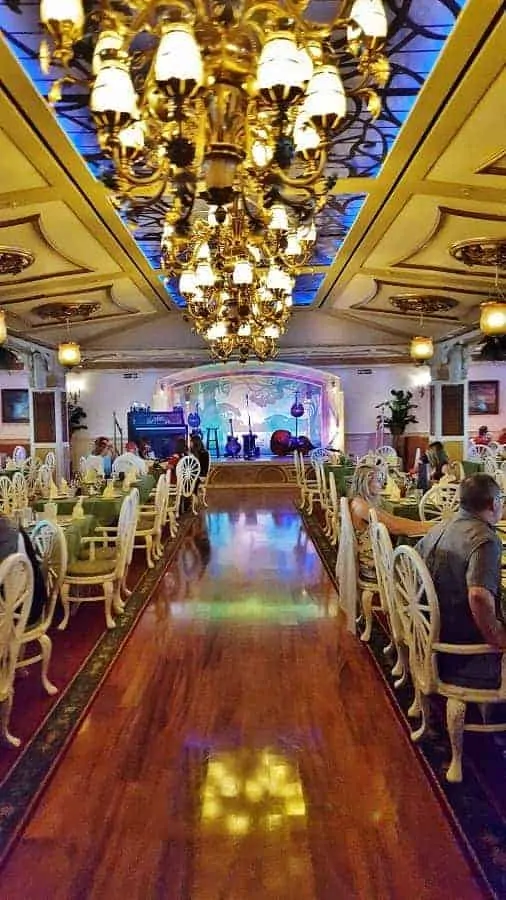 Regardless of where your table is situated, you will have some type of view of the stage (since it is on a raised platform).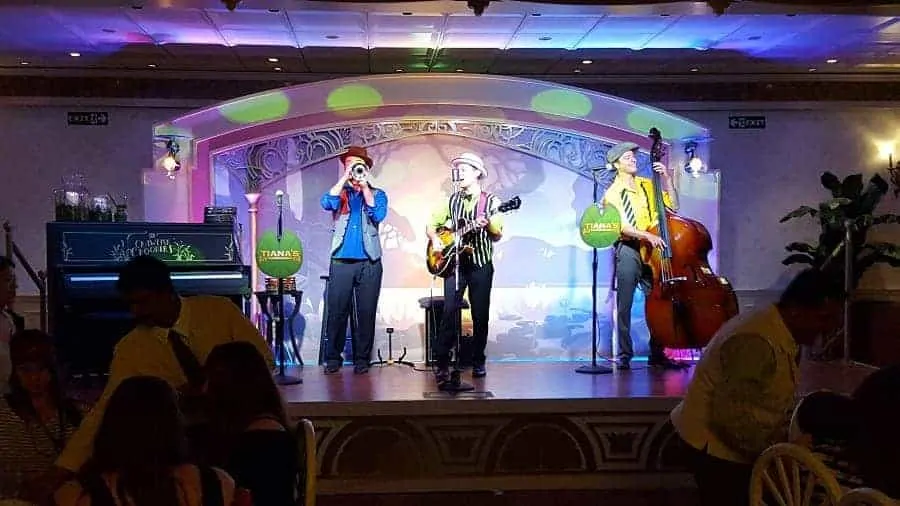 During the course of your meal, you will get to see a live Jazz performance which features some wonderful musicians.
They play jazz standards and popular Disney songs. They are REALLY good.
Kids and adults can feel free to dance on the dance floor while they are waiting for their meal.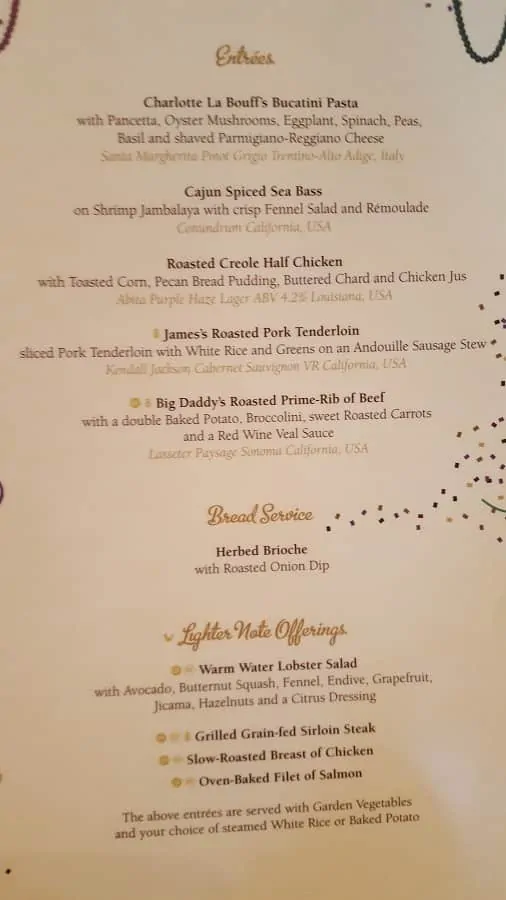 Tiana's Place Dinner Menu
The menu at Tiana's Place on Disney Wonder features a little bit of everything.
You will find pasta, red meat, seafood and chicken! All have a Creole flair.
I was hoping for a more distinctly traditional New Orleans food selection, but it is what it is.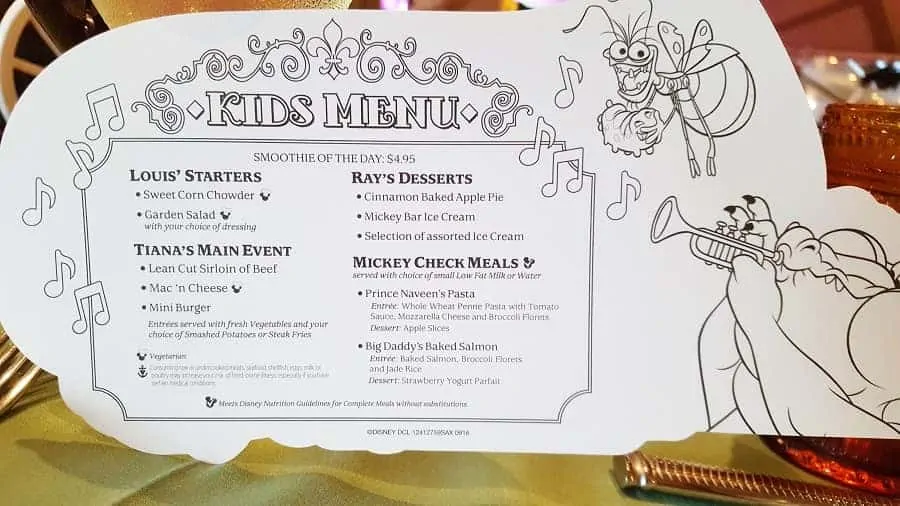 Kids Menu at Tiana's Place features great choices that children will enjoy.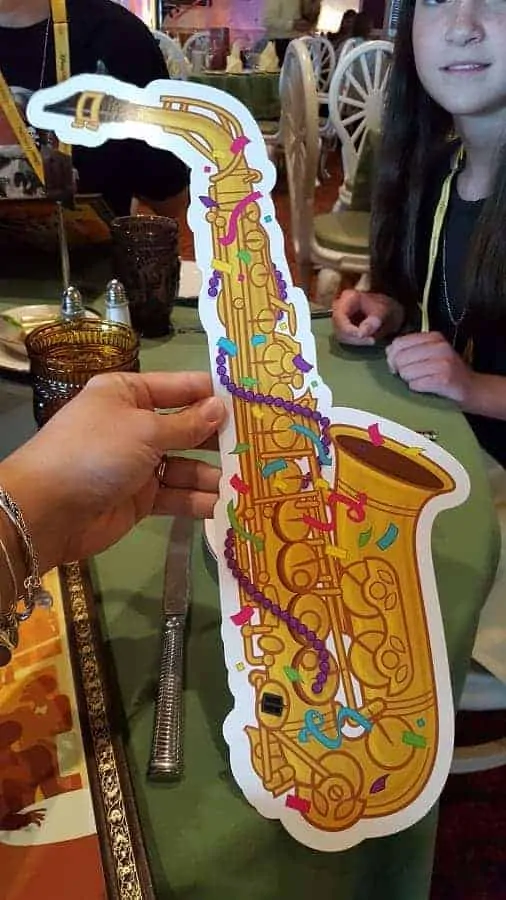 The kids menu is super fun. They can color it and use it as a pretend instrument!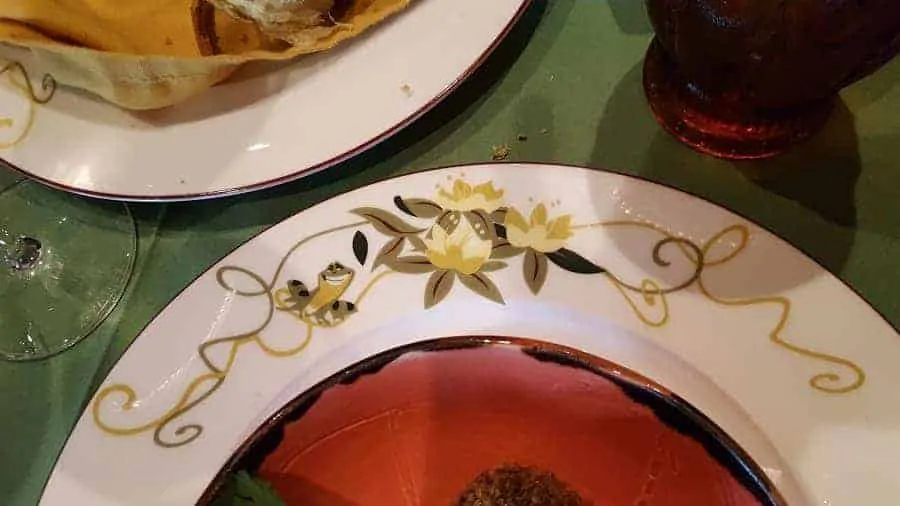 Even the tableware makes you feel like you are in the movie Princess & the Frog. Just like you were in the south, you will drink out of a fancy glasses that is will remind you of mason jars.
The dinner plates at Tiana's Place even feature Prince Naveen as a frog.
Be sure that you stay through dessert because that is the best part of the evening.
Adults and children will enjoy the special dessert menu which features fireflies on the cover that actually light up!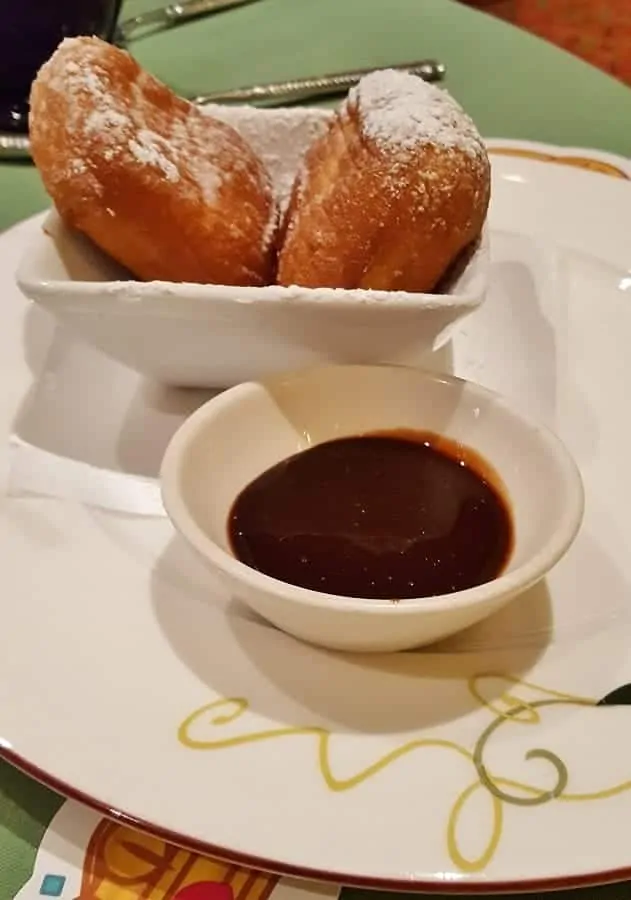 Inside the menu you will find popular Disney Cruise Line desserts alongside everyone's favorite New Orleans treat, Beignets.
They are just like the ones you get at Port Orleans at Disney World.
While the food is good, it is really the atmosphere that sets this restaurant apart from the others.
Live Entertainment
Not only will you be greeted by Tiana during your meal, you will also get a chance to see another popular character from Princess & the Frog, Louis the Alligator.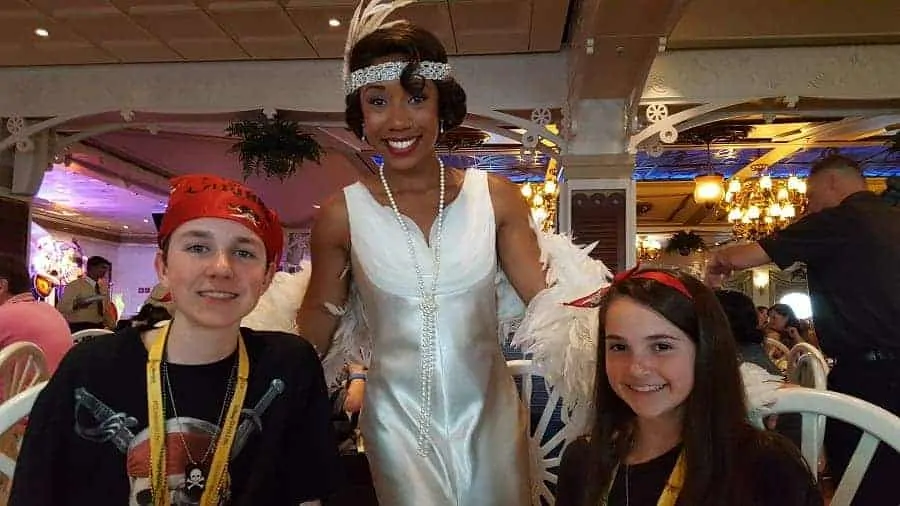 Tiana will spend time at each table and is available for pictures. She will not sign autographs.
At the end of the dining experience, Tiana will join the jazz musician's for Down the Bayou.
Servers will pass out Mardi Gras beads and Louie will start a conga line.
Kids are encouraged to join in on the dance and parents are always welcomed to accompany them. You can't help but feel the spirit of Mardi Gras in the air!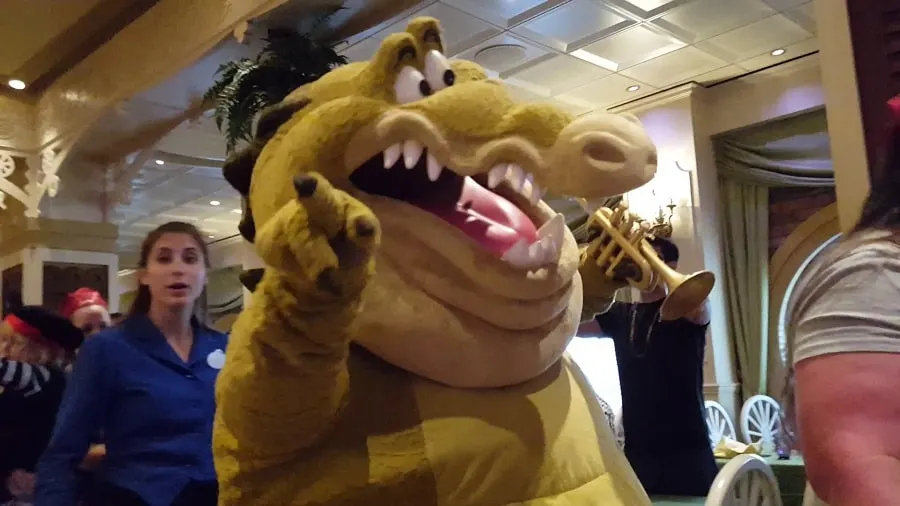 Louis also makes a few rounds through the restaurant but he does NOT come to each individual table.
Overall, this is a wonderful experience that the entire family will enjoy! The food is terrific and you will be entertained throughout the evening.