If you are stuck at home and looking for some ways to keep busy, you know that we are big fans of coloring. You don't have to go to the store to buy a coloring book (although there are great ones online) because there are plenty of Disney printable coloring pages you can access right now.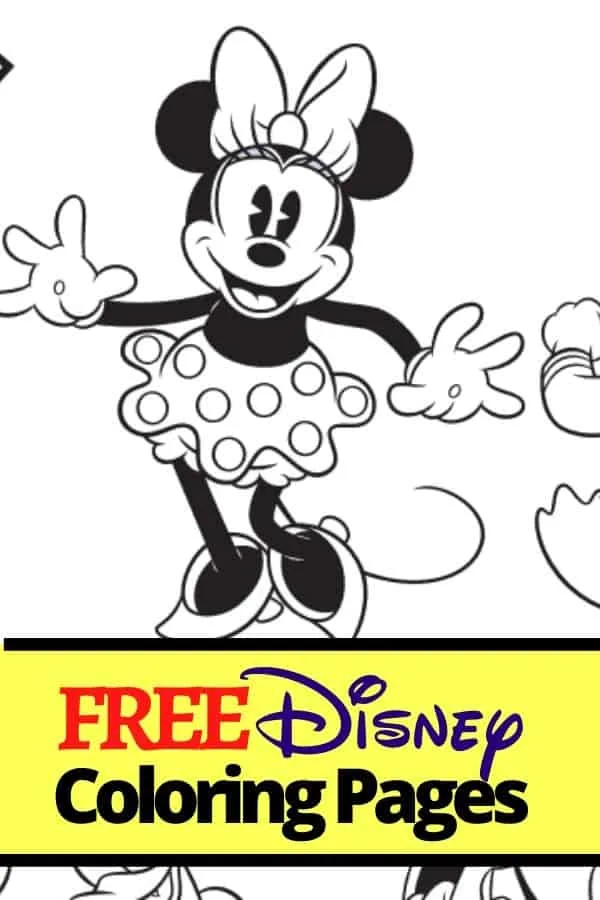 Free Printable Disney Coloring Pages & Downloadable Activities
Disney Printable Activity Sheets
The key to finding the best Free Printable Disney coloring pages that you can print yourself is to only go to trusted sites.
Some sites may make you think you are clicking for a printable image and then trick you into allowing the site to access other things on your computer by asking you to download their software.
Be on the safe side and only go to sites from places and companies you trust. These are some of the ones we recommend.
Our Favorite Place to Find Disney Printable Coloring Pages
Crayola Website has everything from mazes to mosaics and tons of printable coloring pages featuring your favorite princesses and other Disney characters.
Disney Family is a site that is owned and operated by Disney so you know that you are getting the best in terms of safety. They have great Disney printable coloring pages that include images from some of the latest Disney animated films.
Disney LOL is another Disney site that features many different printable coloring pages that are divided into categories based on movies or characters.
Along with printable coloring pages, there are also a great deal of different printable activity sheets available through Disney Books.
These are fun activities that are often tied to popular books or movies.
Do you have any favorite sites for printing Disney coloring pages?