Disneyland is known as the happiest place on earth, but it can also be one of the most expensive places to visit. With ticket prices, food, and souvenirs, a trip to Disneyland can easily add up to hundreds or even thousands of dollars. However, with some smart planning and budgeting tips, you can experience the magic of Disneyland without breaking the bank.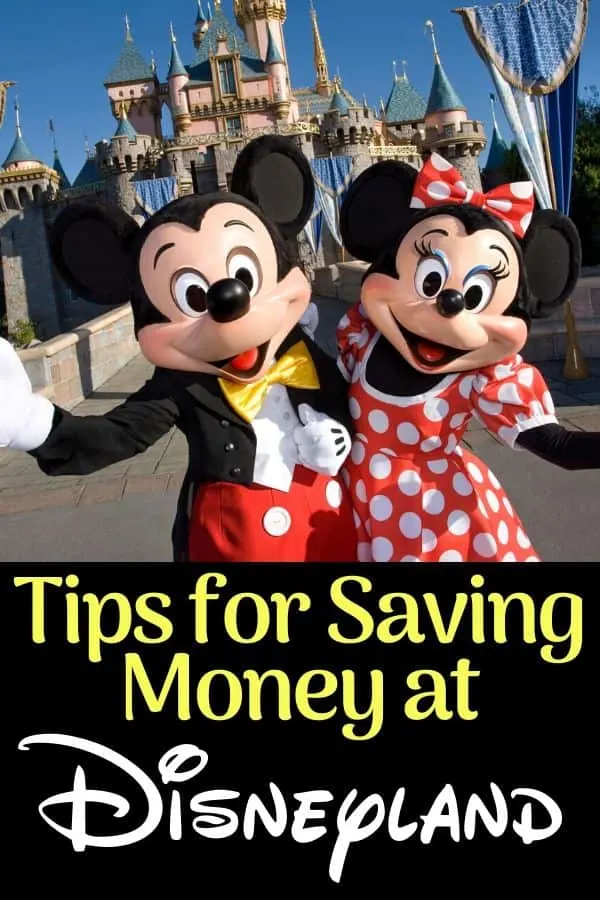 Going to Disneyland on a Budget
We have several money-saving tips for Disneyland that will help you do Disneyland on a budget! These are things you can do ahead of your trip to save you big money!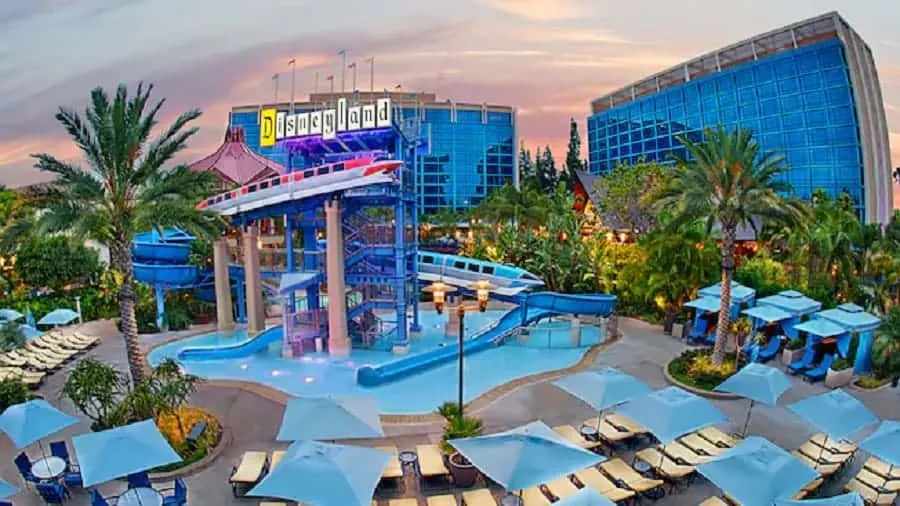 How to Save Money on Disneyland Accommodations
If you are planning to stay at a Disneyland hotel, be sure to make your reservations well in advance.
One of the easiest ways to save on your Disneyland vacation is to book a trip to the parks in the off-season.
You will find that prices are far less expensive than they are in the peak periods like holidays.
Disneyland will often have deals for both resort stay and tickets to the park.
If staying on property is something you are interested in, look for the special offers that they throw out during the year and take advantage of the discounted rates.
The best way to save money on visiting Disneyland is by staying off Disney property.
Our Pick
Best Western Plus Anaheim Inn
A short walk from Disneyland® Resort and Disney California Adventure® Park, Best Western Plus Anaheim Inn provides free to-go breakfast, a terrace, and dry cleaning/laundry services.
We earn a commission if you make a purchase, at no additional cost to you.
There are dozens of hotels within walking distance to Disneyland and they will save you big money! Many also include a hot breakfast which can save you even more!
Buy Discount Disneyland Tickets from a Ticket Broker
While buying multi-day tickets straight from Disneyland might seem easiest, you will find that going through a ticket broker can actually get you a better deal!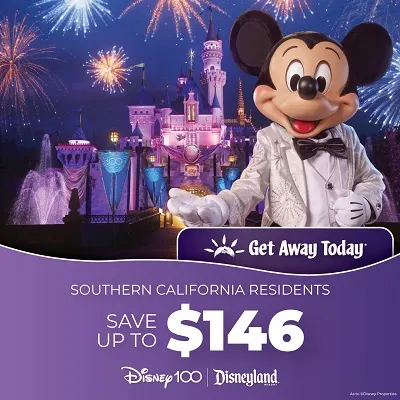 Looking for tickets to Disneyland or Disneyland California Adventure? Get Away Today is the best Discount Disneyland Ticket broker and the one we use when booking our Disneyland Resort stay.
You can take an additional $10 discount off your vacation package when you use our exclusive promo code INSIDER .
Insider Tip: Once you have your ticket, take a photo of the back of your ticket with your phone.
If you were to lose your ticket, this is the only way to be able to trace it. Guest Relations can replace any lost ticket if they have the right information.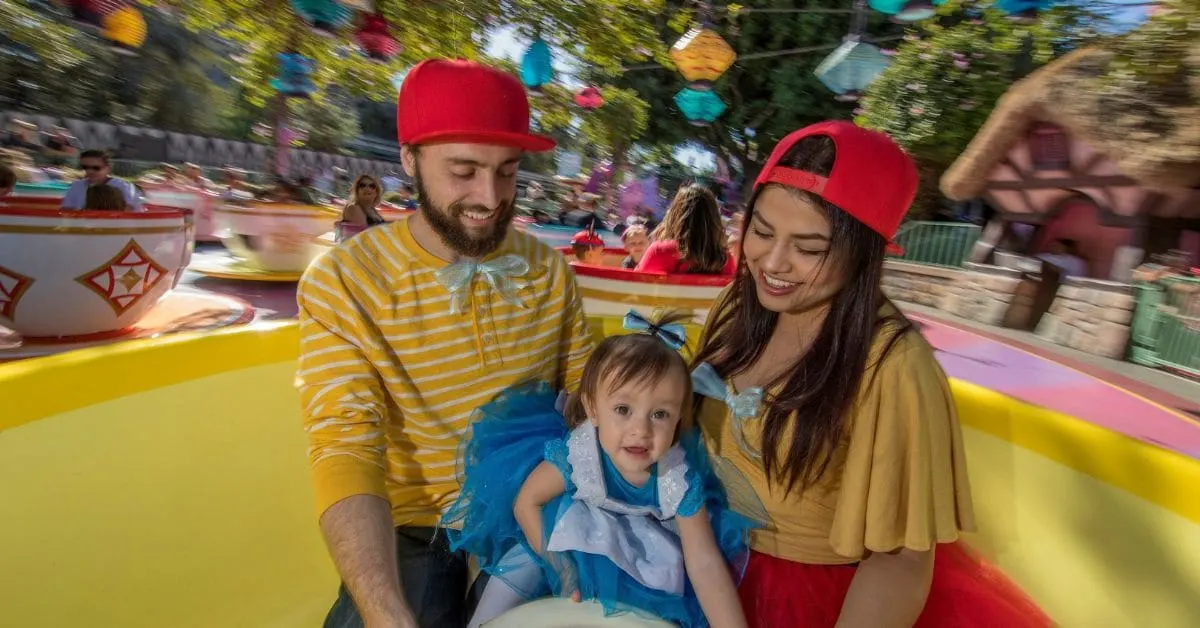 Take Kids to Disney Before they Turn 3 because Kids are FREE Before Age 3
You read that right.
If you have little ones under the age of three, they can get into Disneyland for FREE which saves you the price of a Disneyland ticket.
While many people think taking young kids to Disney is a waste, it is actually smart because they get to go without you having to buy them a ticket!
In addition, kids under three also eat free at Disneyland buffets (and this includes character dining.)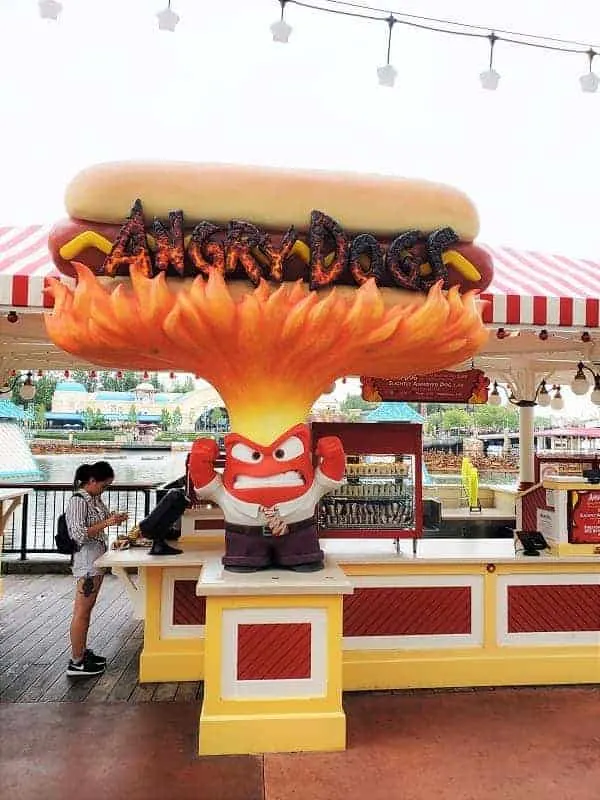 Saving Money on Food at Disneyland
The best way to save money on food at Disneyland is by bringing your own drinks & snacks.
Disneyland allows you to bring food and drinks into the park (no glass and no alcohol).
We love to pack a small cooler of water bottles and a backpack with individual snacks.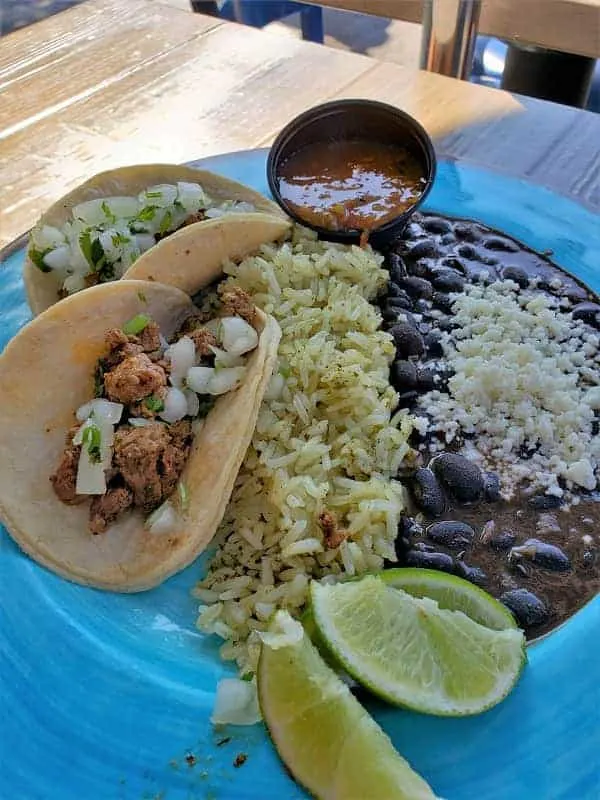 Another way to save money on food at Disneyland is to share meals.
Many of the meals in the park are large enough for two people to share.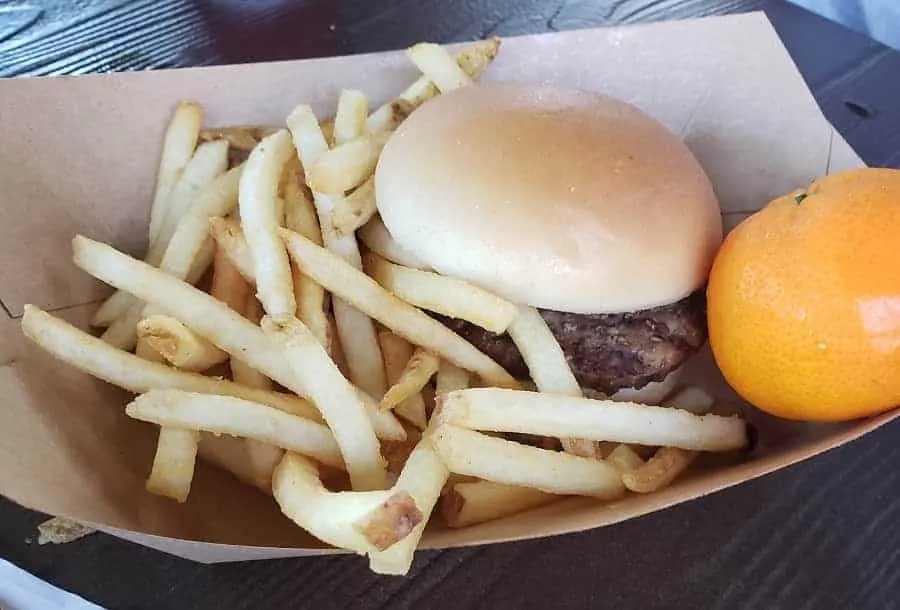 Adults are also permitted to order kid meals at quick service locations.
A great tip is to purchase kids' meals (that are far cheaper than adult meals).
If you aren't a big eater, you will enjoy the kid's cheeseburger as much as the adult one (and you'll like the price savings too).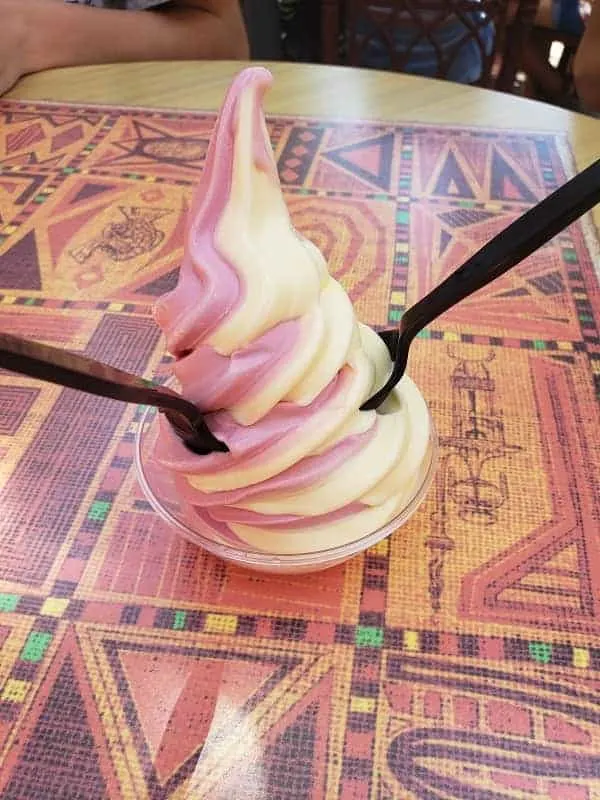 Saving money on meals will let you spend the extra dough you save on the great desserts & snacks at Disneyland, like a Dole Whip.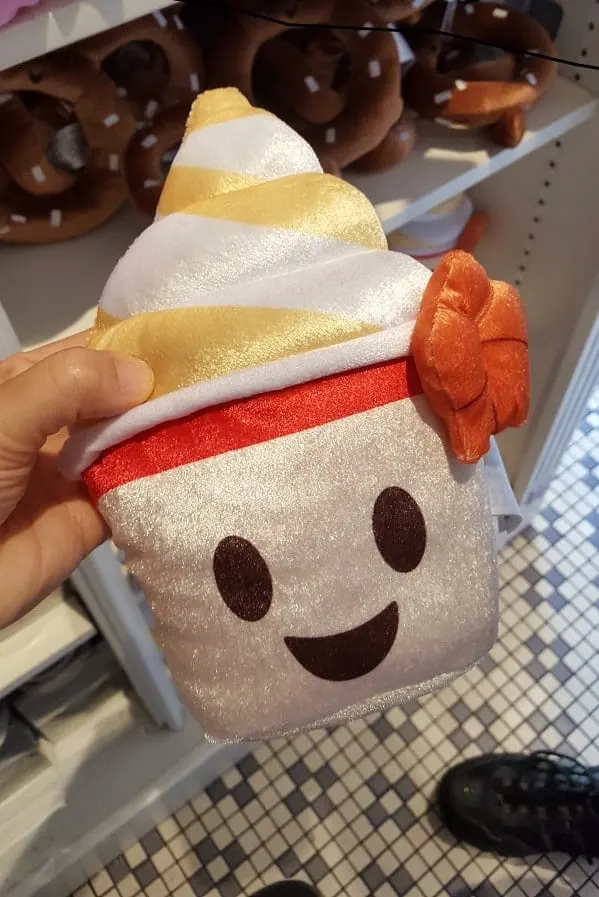 Saving Money on Disneyland Souvenirs
One of the best ways to remember your Disneyland trip is by purchasing souvenirs.
The problem is that if you bring kids into the stores in Disneyland, they are going to want EVERYTHING they see.
Instead, consider packing some Disney souvenirs with you.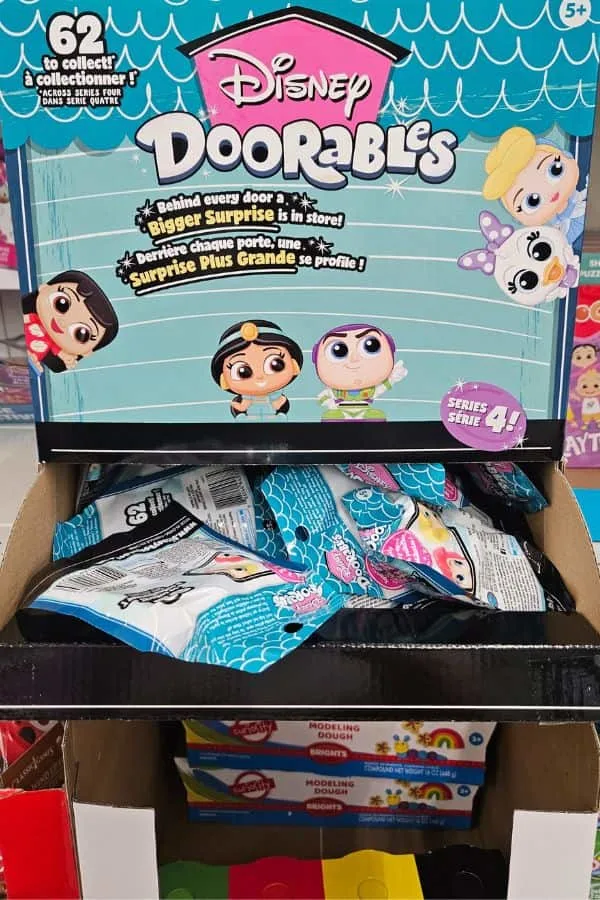 We love shopping for small Disney toys and trinkets at Dollar Store. You will find so many cute things and kids will have no idea that you only paid $1.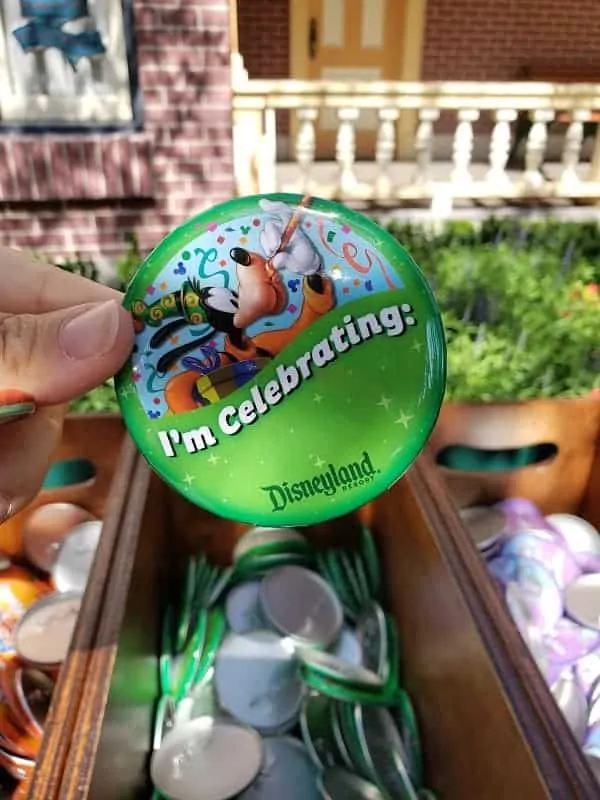 Did you know there are FREE souvenirs at Disneyland?
If you are celebrating a special occasion or if it is your first time at Disneyland, you will want to make sure that you get your FREE Disneyland Button that commemorates the occasion.
You can get your FREE Button at City Hall.
Wear it with pride all day long and take advantage of the extra attention it gets you.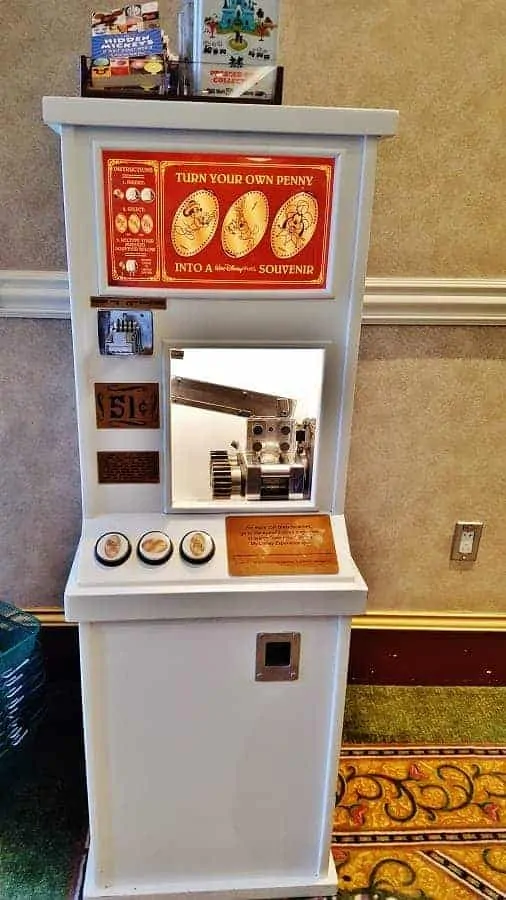 If you don't bring souvenirs with you, at least opt for inexpensive souvenirs.
By far the cheapest souvenir you can buy at Disneyland are Disney Pressed Pennies.
These pennies feature popular Disney Characters, rides, and attractions.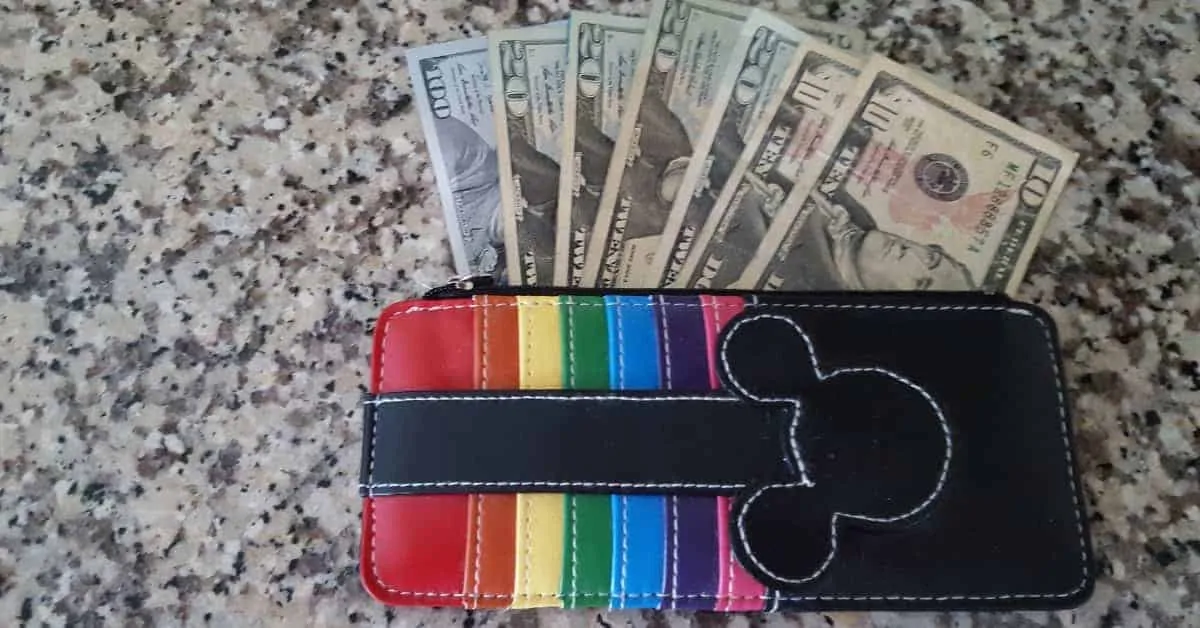 The key to doing Disneyland on a budget is planning. Planning your trip to Disneyland ahead of time and thinking about how you can cut costs will allow you to keep your trip within your budget.
Do you have any money-saving tips for Disneyland that you would like to share?