When you are planning your first trip to Disneyland, you might find yourself overwhelmed. You want to have the perfect trip, but unsure how to spend your day. Make your first time at Disneyland a magical experience by knowing these tips that will guarantee you to have the best trip.
Planning Your First Trip to Disneyland
When it comes to preparing for your Disneyland trip, there are a few things you need to know: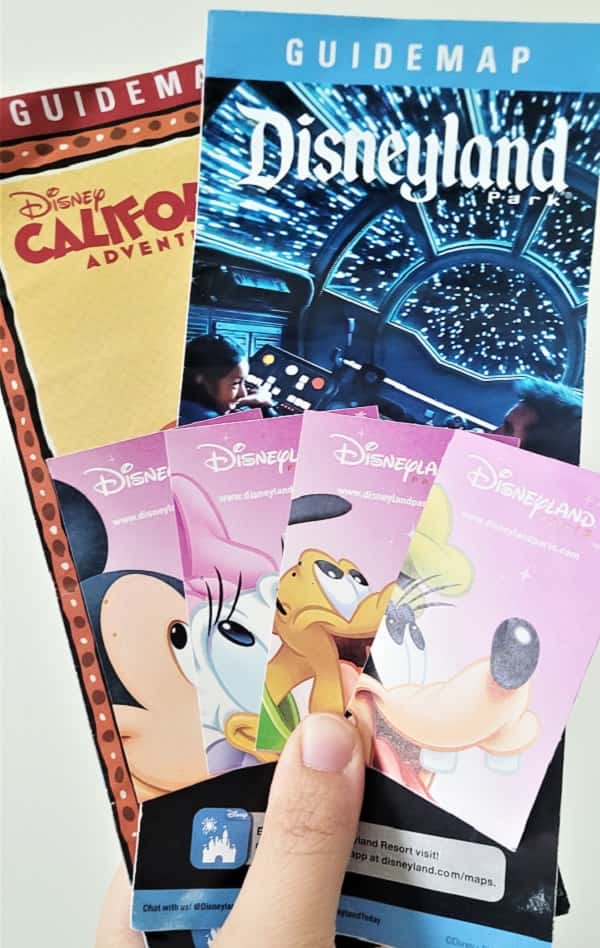 Discount Disneyland Tickets
The first thing you are going to want to do is get your Disneyland Tickets in advance. If you wait to buy your tickets at the park entrance, you are going to waste time and money.
Disneyland admission prices change according to the time of year and demand.
You will find peak season for tickets coincides with the times when the kids are out of school (holidays and summer).
The tickets will be the cheapest during the off-season (think February, September).
Single-day tickets at both Disneyland Park and Disney California Adventure are $97 for value days, $110 for regular days, and $124 for peak days.
Disney wants you to remain at the Disneyland parks as long as they can, so you will find that the ticket prices per day will go down the more days you add park tickets to your stay.
The best way to save time & money on your Disneyland tickets is to order your tickets in advance and to buy your tickets through a reputable Disneyland Ticket seller.
Disneyland Parking Tips
Parking in Disneyland may seem complicated, but it isn't so bad. It is expensive though. You will want to make sure that you carefully watch for the signs bringing you into the parking area. If you don't, you will be circling around trying to find it!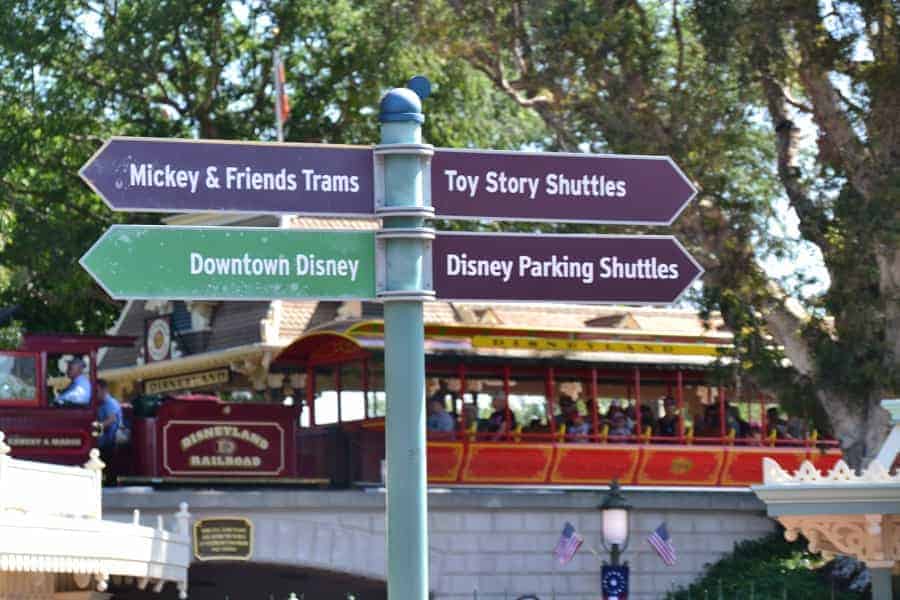 There are three parking areas: Mickey & Friends Parking Structure, Pixar Pals & Toy Story Parking Area. We have always parked at Mickey & Friends.
Daily Parking Rates
$25.00 per car or motorcycle
Daily Preferred Parking $40.00 per vehicle
$30.00 per over-sized vehicle, motor home or tractor (without trailer) – at the Toy Story Parking Area only
$35.00 per bus or tractor (with extended trailer) – at the Toy Story Parking Area only
Don't waste your money paying for preferred parking. You will find that there is an escalator that will take you from whatever level you are parked on to the main level where the tram will pick you up and carry you on to the actual entrance to Disneyland park, California Adventure park and Downtown Disney.
Do remember where you are parked! You will want to know the character and the section. You will find it helpful to take a photo of the closest marker before walking away from your vehicle.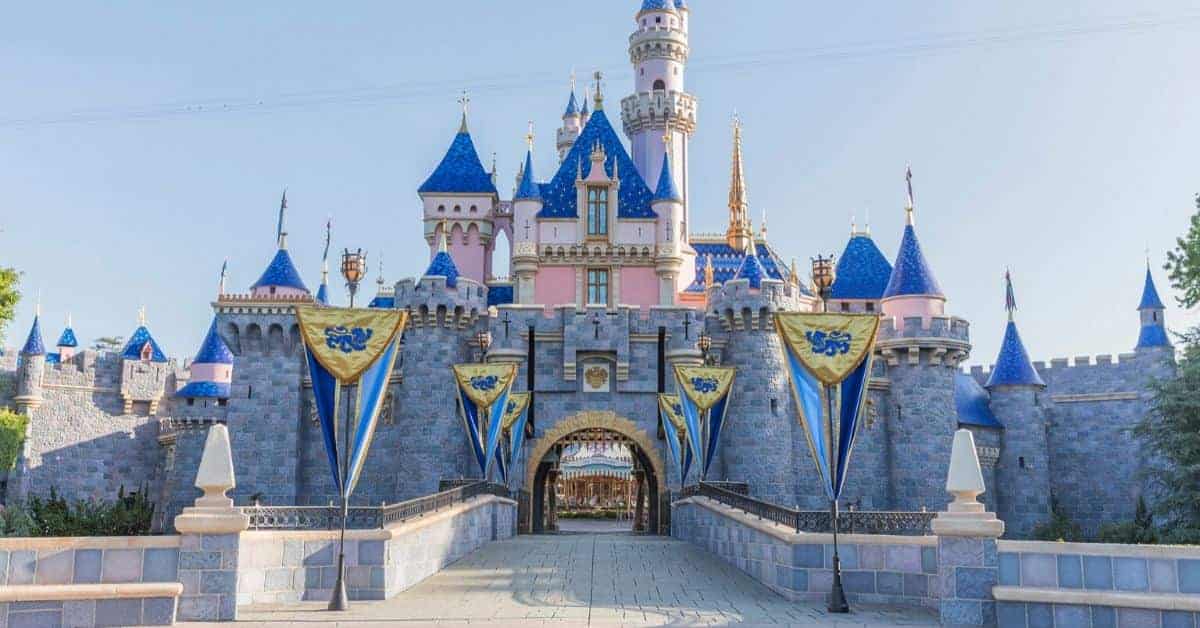 Tips for Your First Time at Disneyland
In order to better understand the layout of Disneyland, you need to know that it is divided into different lands and each land has its own rides and attractions.
When Disneyland opened in 1955, there were only 5 lands: Main Street USA, Adventureland, Frontierland, Fantasyland and Tomorrowland. Since then, New Orleans Square, Critter Country, Mickey's Toontown and Galaxy's Edge have opened.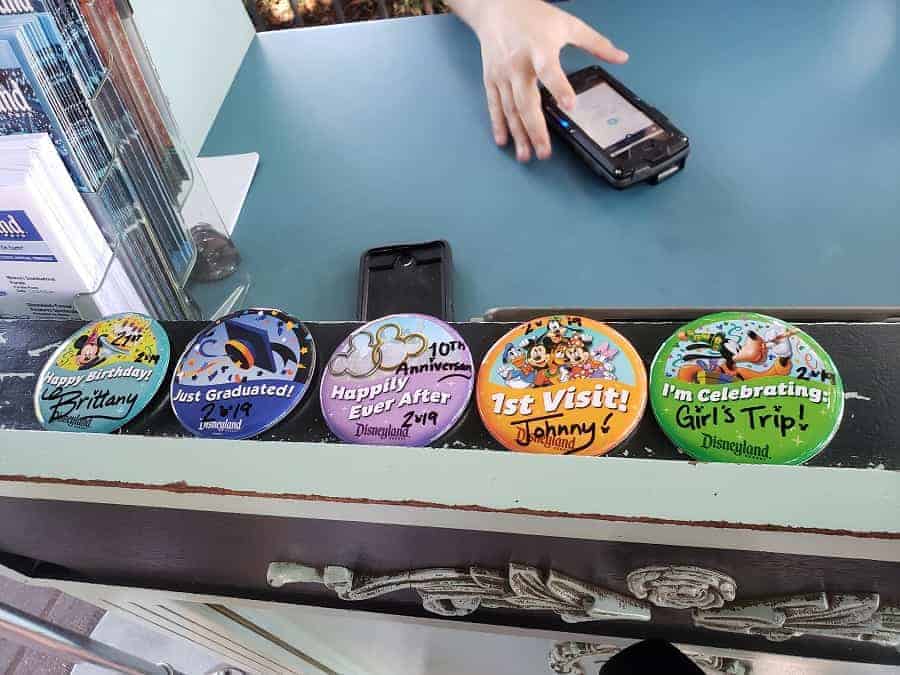 When you arrive through the front of Disneyland park, the first place you will encounter is Main Street USA. Before you do anything else, you will want to go to the City Hall to pick up your FREE First Trip to Disneyland pin!
This pin will get you noticed and might even get you a little extra attention since Disneyland Cast members are going to want to make your first trip to Disneyland something to remember!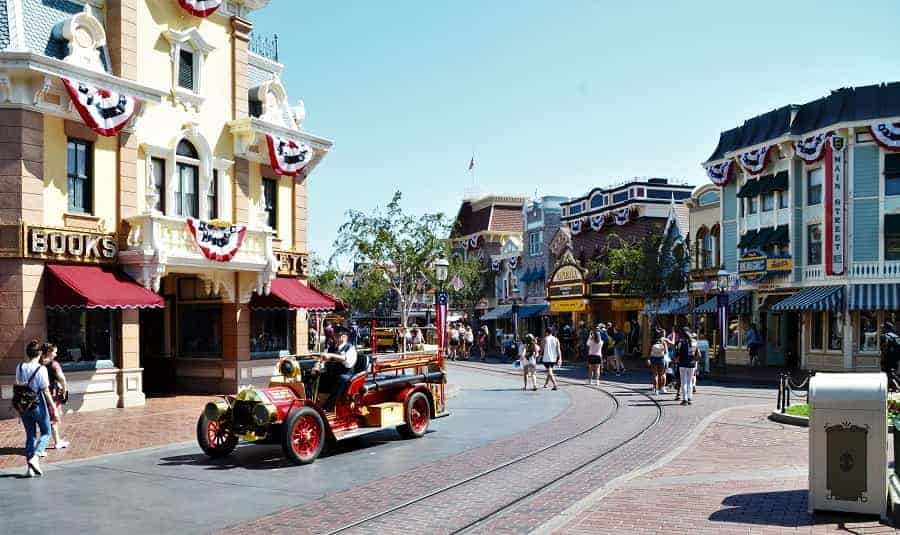 MAIN STREET USA
Main Street USA is built to look like a small town in the 1920's. You will find souvenir shops, restaurants and different places to explore.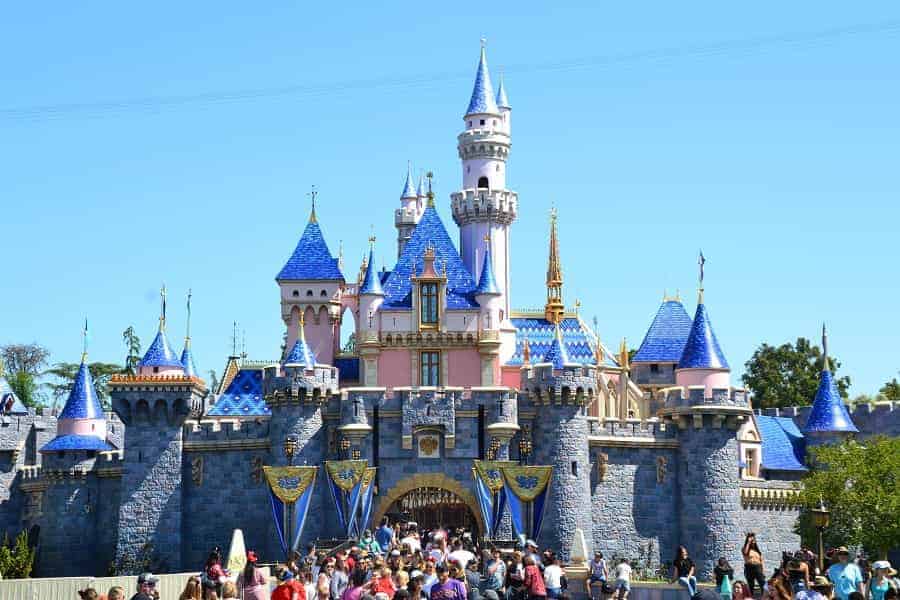 The focal point of Main Street USA at Disneyland is Sleeping Beauty's Castle. You will find many different cast members waiting to snap your picture to give you the perfect backdrop of the castle.
ADVENTURELAND
Adventureland is full of adventurous rides! This is where you will want to use Lightning Lane for one of the most popular rides, Indiana Jones.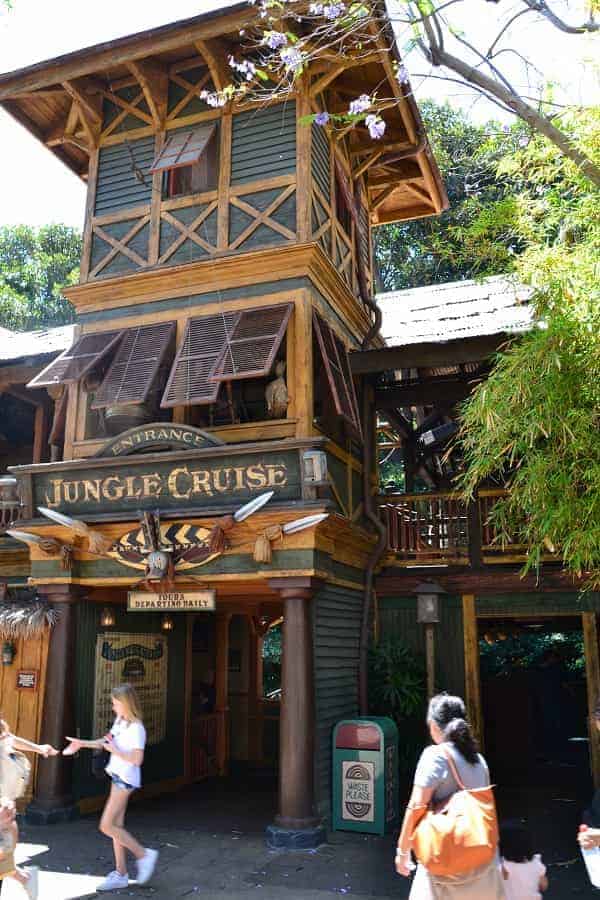 Another must experience ride in Adventureland is the Iconic Jungle Cruise. You will take a boat cruise around Adventureland with a tour guide who loves to bring humor to his tour.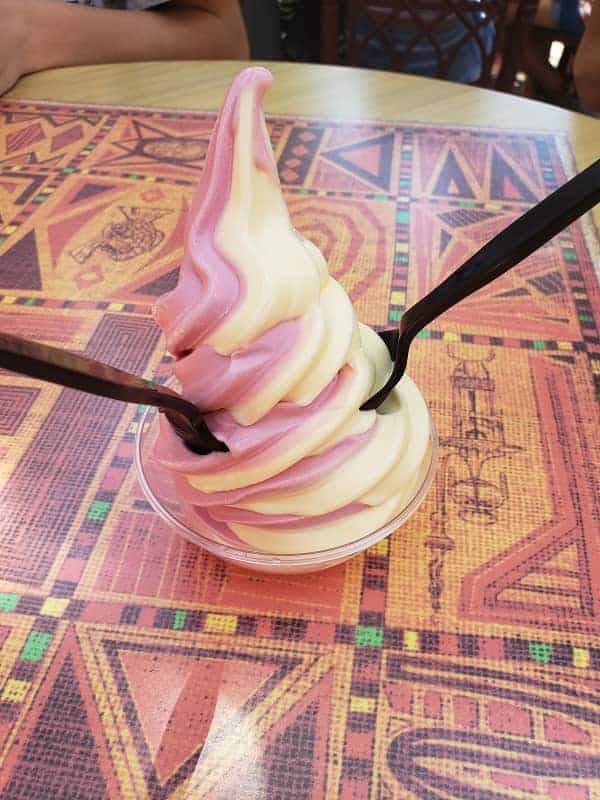 Not to be missed is one of the BEST treats in all of Disneyland, the Disney Dole Whip. This delicious pineapple (NON DAIRY) creamy treat is tangy and cold. The perfect dessert to keep you cool!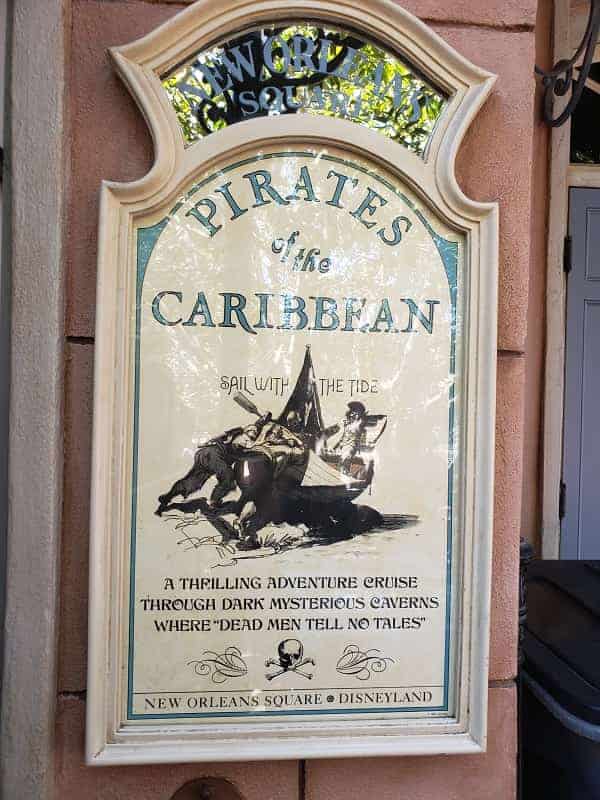 NEW ORLEANS SQUARE
New Orleans Square makes you feel as though you have arrived in the bayou. Walk along the water and enjoy the shade of the trees!
There are two rides that you will want to make a point of getting Disneyland Lightning Lane for: Pirates of the Caribbean & the Haunted Mansion.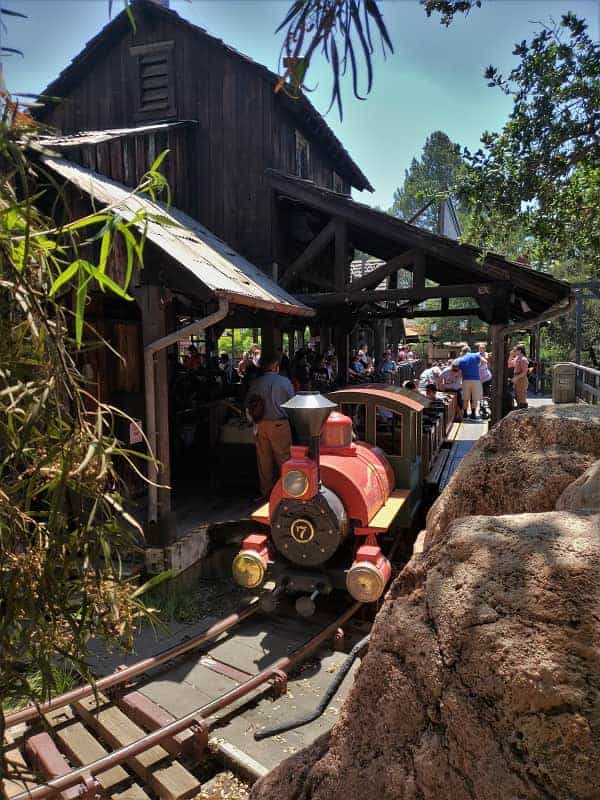 FRONTIERLAND
Frontierland takes you back in time to the Wild West where you will get the chance to take a ride on Big Thunder Railroad (one of my favorite rides in Disneyland).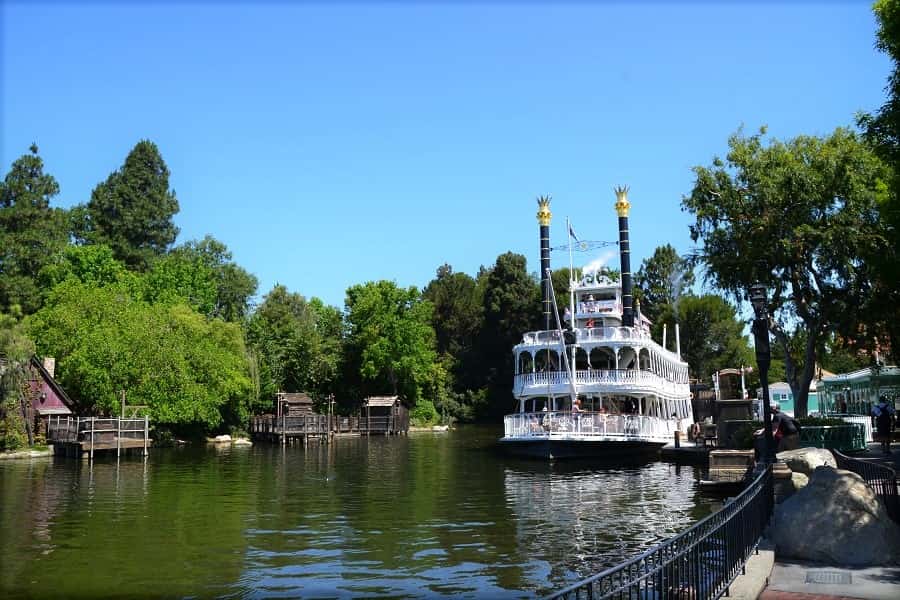 If you need a break and want to do something less adventurous, take a ride on the Mark Twain Riverboat.
CRITTER COUNTRY
Critter Country is where you will find one of Disneyland's two water rides: Splash Mountain! This log ride takes you through the story of Brer Fox and Brer Rabbit ending with a drop down a waterfall!
Lines can get very long for this ride, so consider getting the Genie+ Lightning Lane service.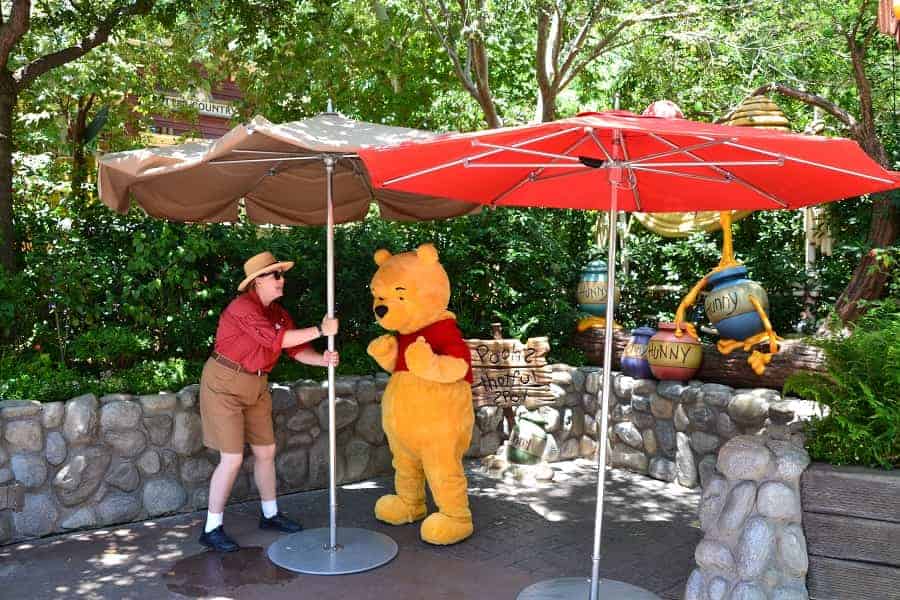 If you are making your first trip to Disneyland with little ones, they will want to go on The Many Adventures of Winnie the Pooh.
This super cute ride takes them on a journey where they will see Winnie the Pooh and all of his friends. You can also meet Winnie the Pooh nearby.
FANTASYLAND
Fantasyland is the main focal point of all of Disneyland and this is where you will find most of the crowds.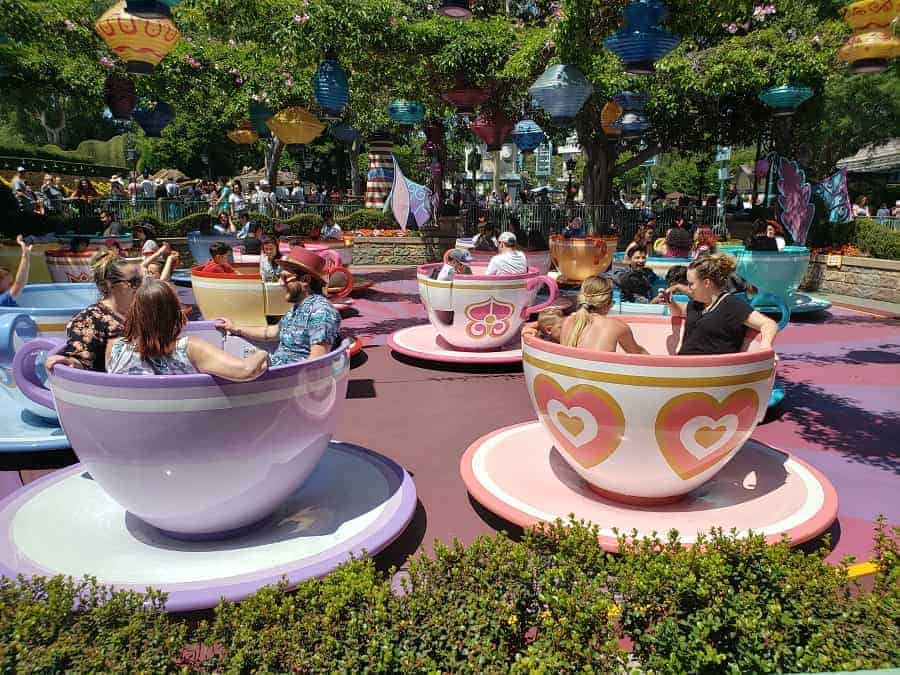 Here you will find some of Disneyland's most popular rides: Peter Pan's Flight, Pinocchio's Daring Journey, Mad Tea Party, Matterhorn Bobsleds, Dumbo and It's A Small World among others.
It is a place where you will probably spend most of your day, especially if you are traveling with small kids!
MICKEY'S TOONTOWN
Those bringing small children to Disneyland for the first time, you will want to visit Mickey's Toontown.
It is where you will find Mickey Mouse, Minnie Mouse and other Disney characters.
You will be able to tour the homes of Mickey and Minnie where everything is cartoon-like. Be sure to explore with your hands because many features are interactive!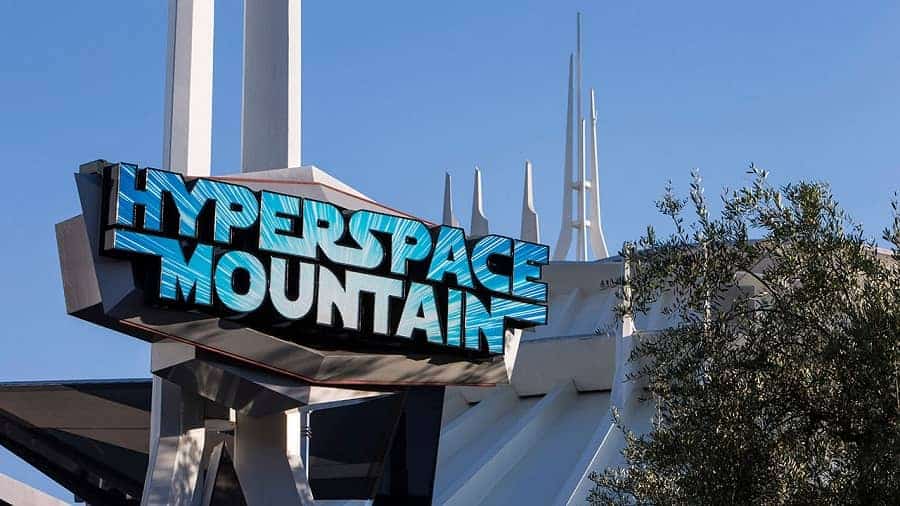 TOMORROWLAND
If you are visiting Disneyland for the first time, you are going to want to ride one of the most popular rides in all of the Disney theme parks: Hyper Space Mountain.
This roller coaster is has been re-themed in recent years to give it a Star Wars experience.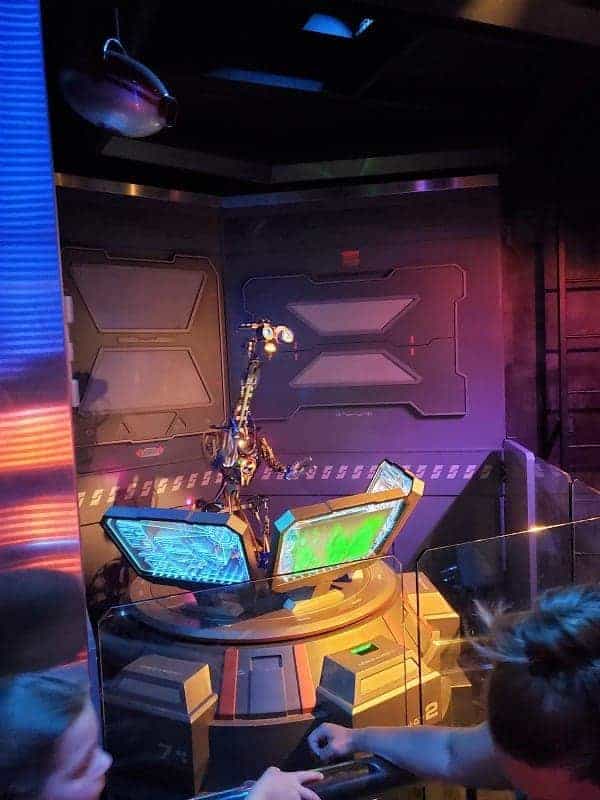 Tomorrowland is also where you will find Star Tours, another Star Wars themed ride outside of Galaxy's Edge.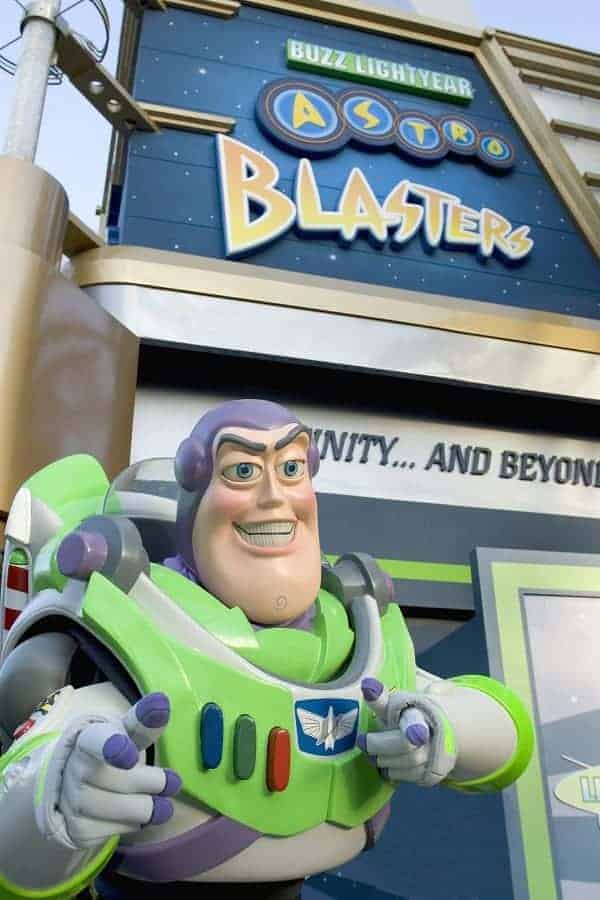 If you are traveling to Disneyland with the kids (and even if you aren't), you will have a blast at Buzz Lightyear's Astro Blasters.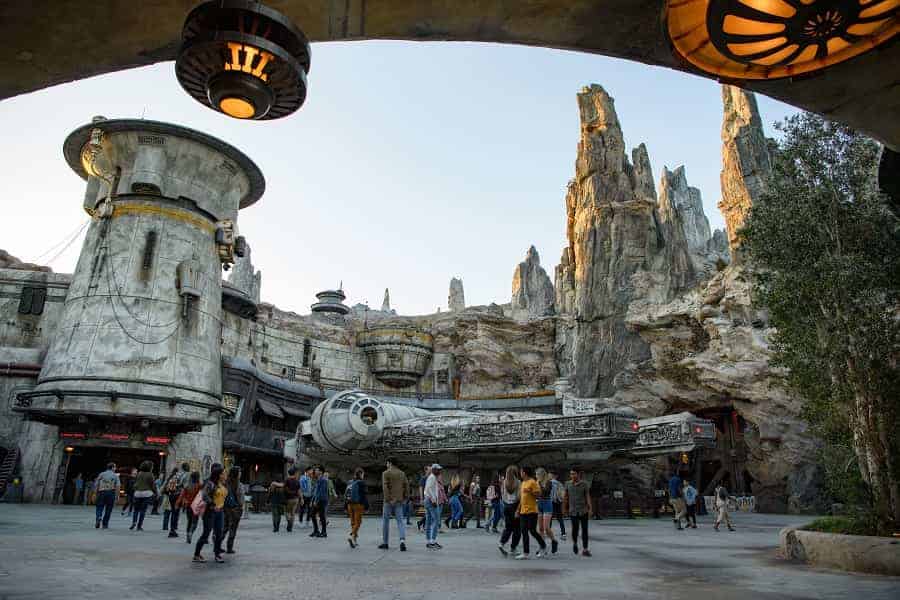 Galaxy's Edge
You don't have to be a Star Wars fan or on your first trip to Disneyland to enjoy the newest addition to Disneyland park.
This place is pretty amazing and filled with plenty to do and see as it is now the largest land in all of Disneyland.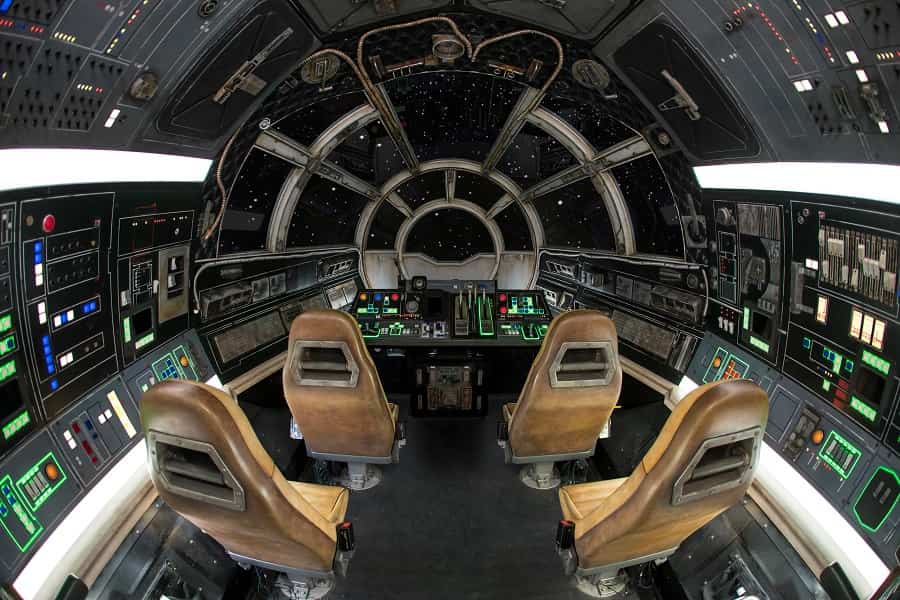 Galaxy's Edge has two great rides: Millennium Falcon: Smugglers Run and Star Wars: Rise of the Resistance and you will probably be wanting to ride both. The key to being able to do this is to purchase Genie + Lightning Lane service.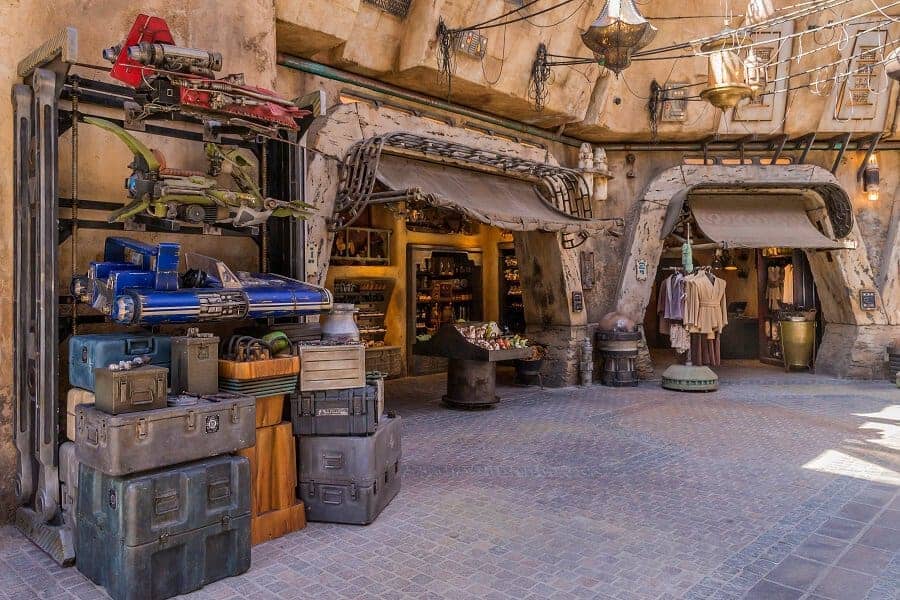 If you are looking for Star Wars souvenirs, you will find it in Black Spire Outpost.
Black Spire Outfitters is full of clothing, Dok-Ondar's Den of Antiquities has some great hard to find items, and you won't want to miss Creature Stall for all things Star Wars.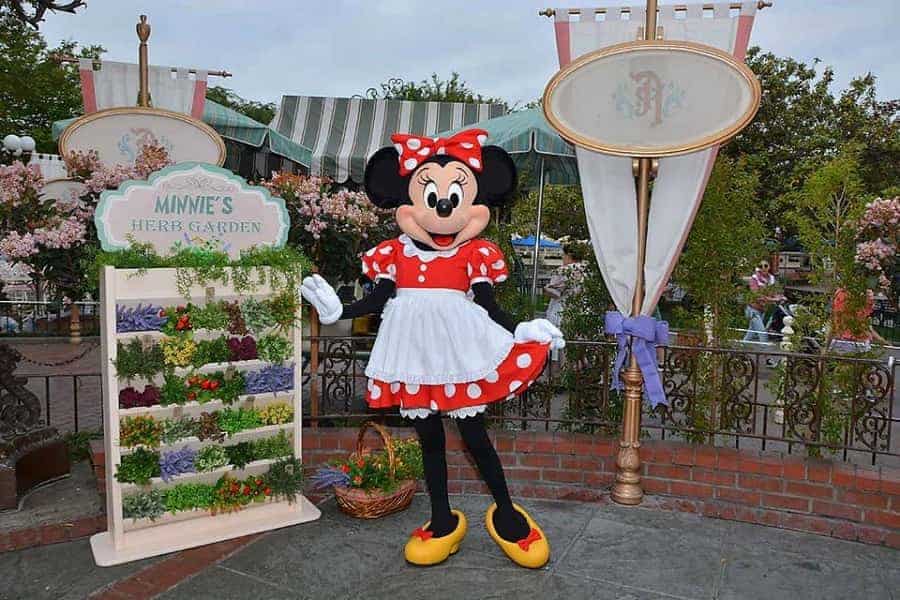 Your first trip to Disneyland is going to be an amazing experience as long as you plan your trip in advance. We hope that this guide to planning your first Disneyland trip is helpful!