When you take a trip to Disney, one thing that you should prepare for are the amount of Mickey Mouse dessert options that are available. You will find everything from Mickey Mouse-shaped candy apples to Krispy rice treats featuring everyone's favorite mouse.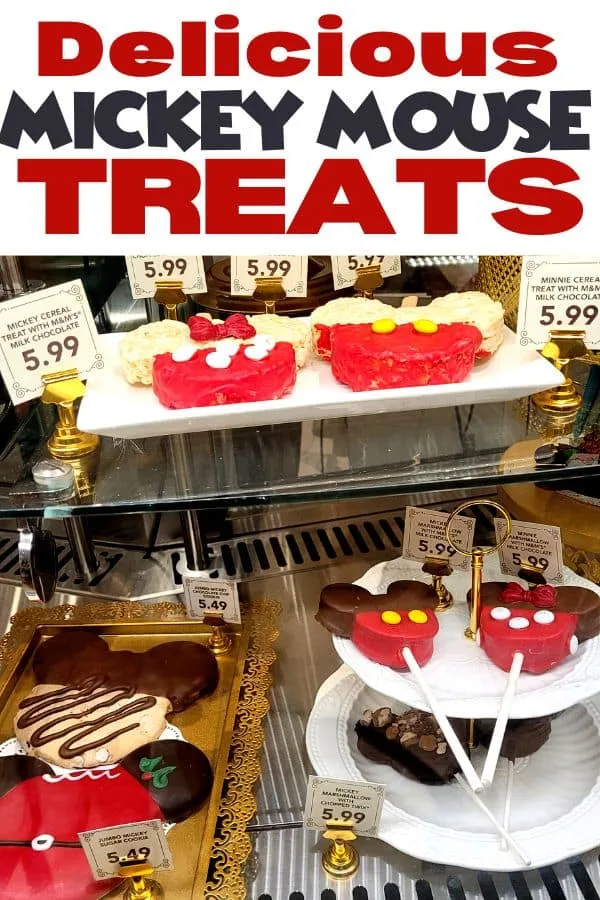 A trip to Disney entitles you to splurge on a delicious Disney treat or two.
The hardest part is going to be deciding which Disney snacks to enjoy.
You definitely have to try a Disney Dole Whip and the Gray Stuff at Be Our Guest, but there are some other Disney snacks shaped like Mickey Mouse that you really need to taste.
Mickey Mouse Dessert Options at Disney World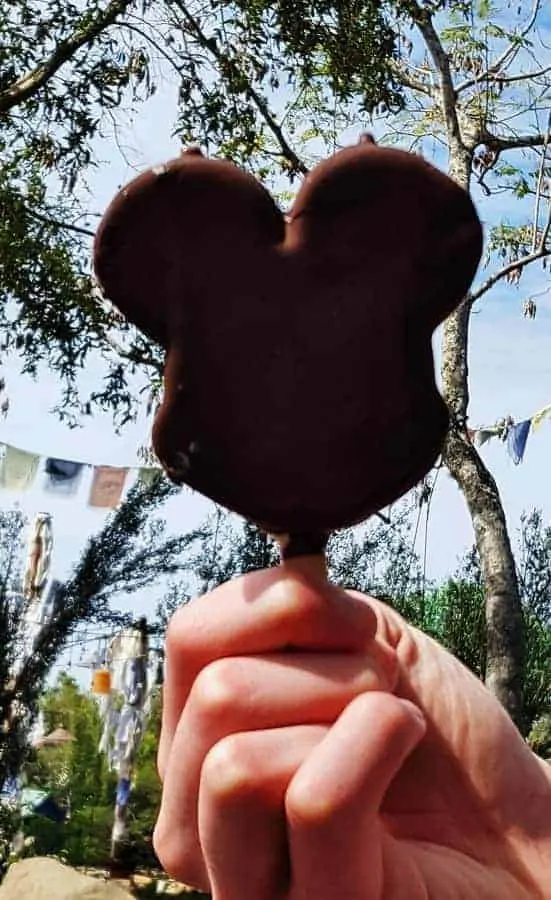 Mickey Mouse Ice Cream Bar
This iconic treat is a must have Disney snack. While simple (it is vanilla ice cream covered with a thin layer of hardened chocolate) it is a delicious way to beat the heat.
Just be careful when you bite into it as the chocolate is known to slide right off!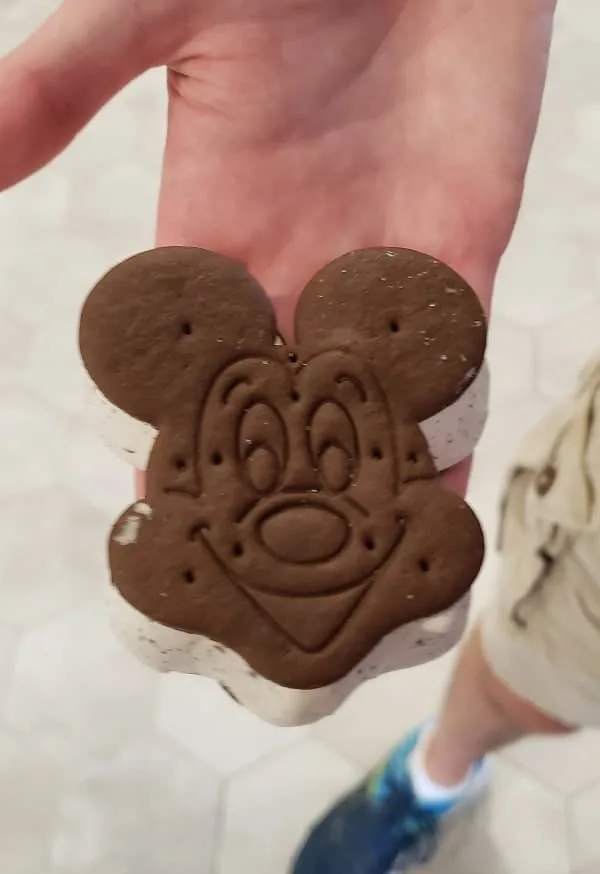 Mickey Mouse Ice Cream Sandwich
Another classic frozen treat is the ice cream sandwich. This Disney treat features a Cute Mickey Mouse face that is almost too cute to eat! Notice I said almost.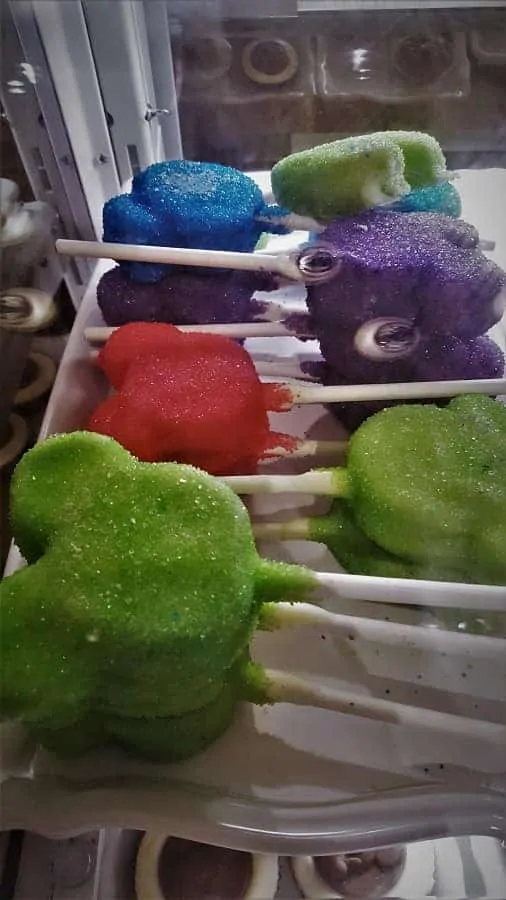 Mickey Mouse Cake Pops
These are a small, but an indulgent treat. They come in several varieties of cake flavors from chocolate and vanilla to red velvet.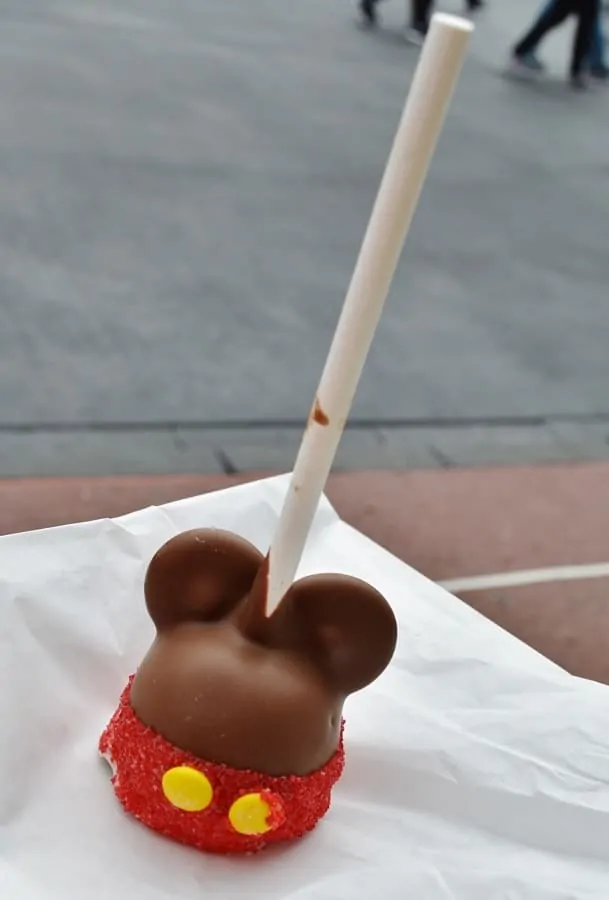 Some are covered in chocolate and others have a layer of colorful crystal sugar.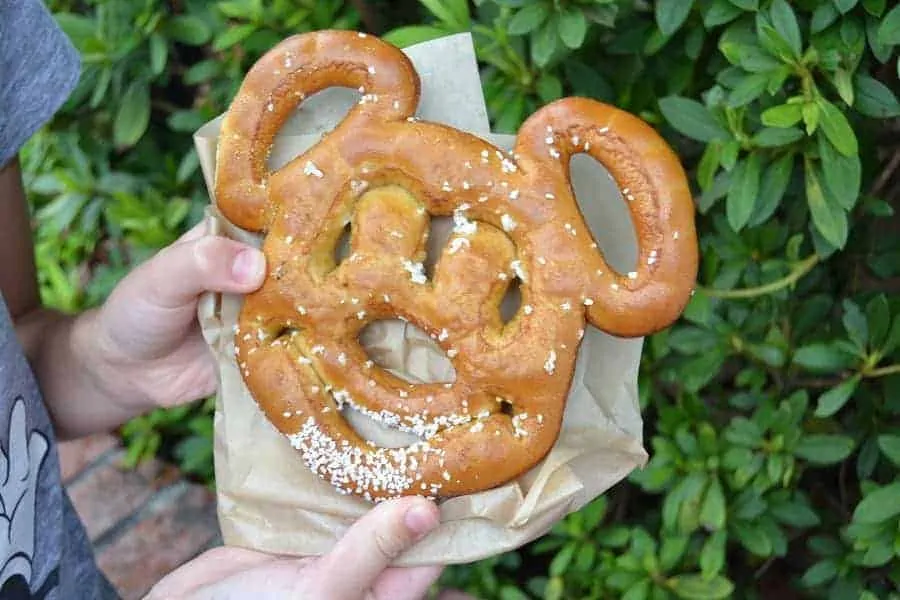 Mickey Mouse Pretzel
While you can get yummy large pretzels at many places, you will only find one in the shape of Mickey Mouse at Disney!
You can get them served with mustard or a side of cheese. If you want it as a dessert, try the Sweet Cream Cheese Pretzel served in Tomorrowland (Magic Kingdom).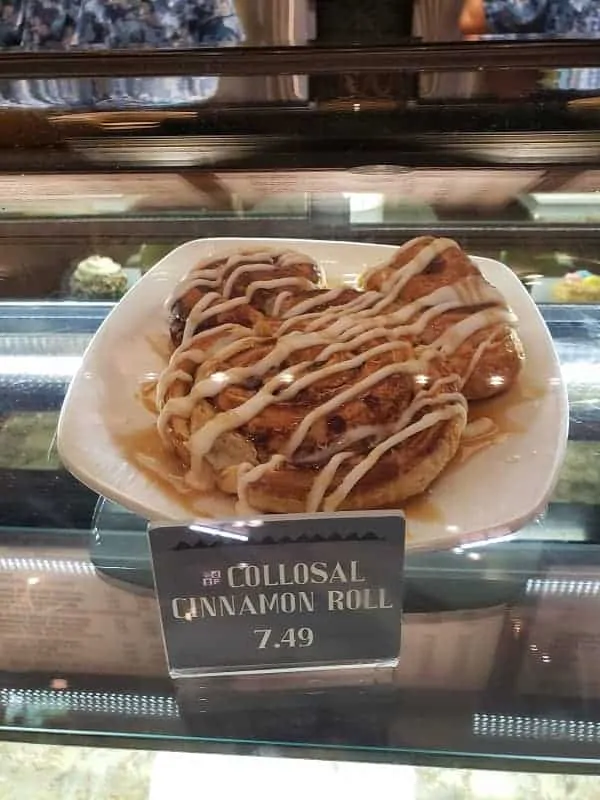 Mickey Mouse Cinnamon Roll
If there is one treat you can certainly share with your family, it is the Collosal Mickey Mouse Cinnamon Roll. This treat can be found both at the Starbucks in Animal Kingdom and Starring Rolls in Hollywood Studios.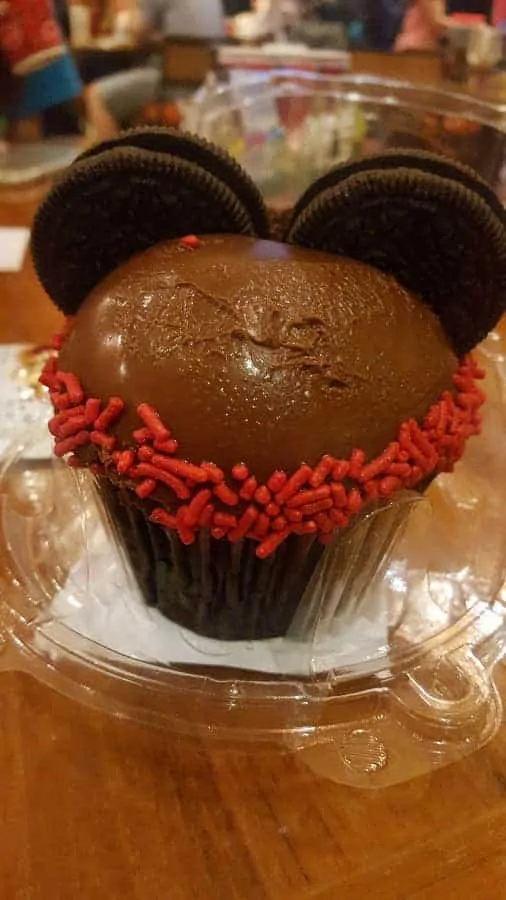 Mickey Mouse Cupcakes
Cupcakes at Disney are AMAZING. They come in different varieties and flavors and the ones shaped like Mickey Mouse are certainly special.
You will find a large assortment at the bakeries in the park, but specialty cupcakes are also available on the dessert menu at some quick service counter restaurants.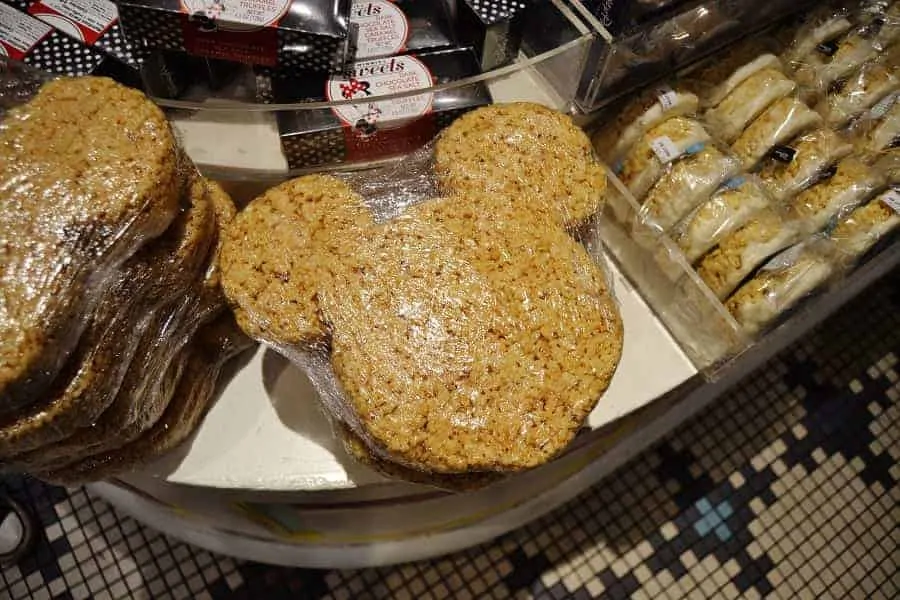 Mickey Mouse Rice Krispy Treat
You can get a single serving Crispy Rice treat shaped like Mickey Mouse or a GIANT one you can split with your family.
Look for the Giant Mickey Mouse Rice Krispy treat at the Confectionary on Main Street USA in Magic Kingdom.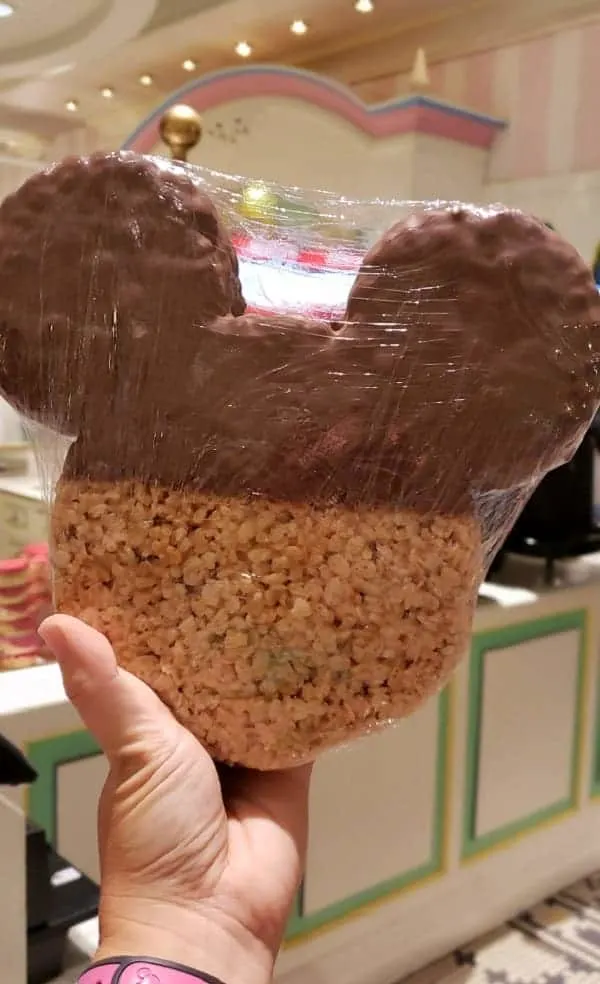 They even come dipped in chocolate!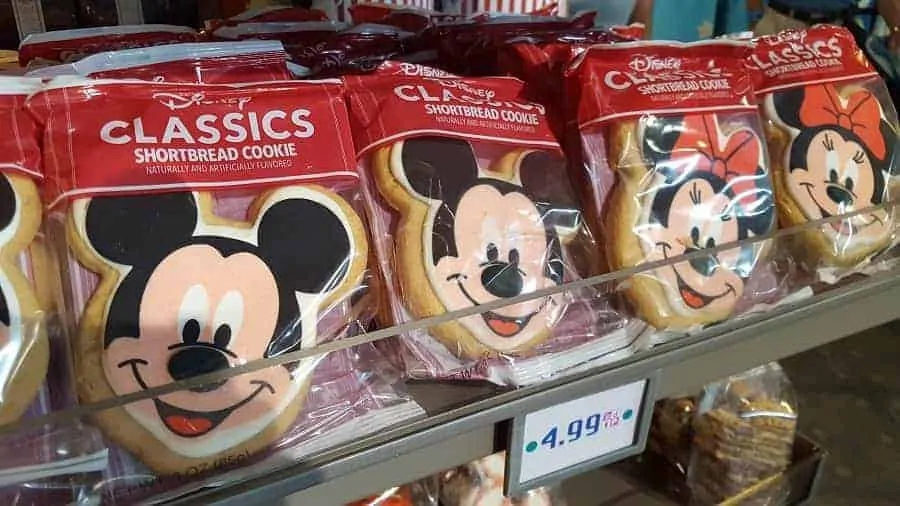 Mickey Mouse Shortbread Cookies
You will find that there are many types of Mickey Mouse-shaped cookies at Disney.
These prepackaged shortbread cookies with the face of Mickey are a great takeaway treat from the park and make great gifts for those you are coming home to.
Mickey Mouse Candy Apples
Probably my personal favorite of all the Disney snacks is the Mickey Mouse Candy Apple.
These delicious Granny Smith apples are covered with caramel and chocolate and sometimes even nuts or candy.
Those cute Mickey Ears are made of marshmallows.
You can even create your own candy apple at a few locations in the Disney parks and at Disney Springs.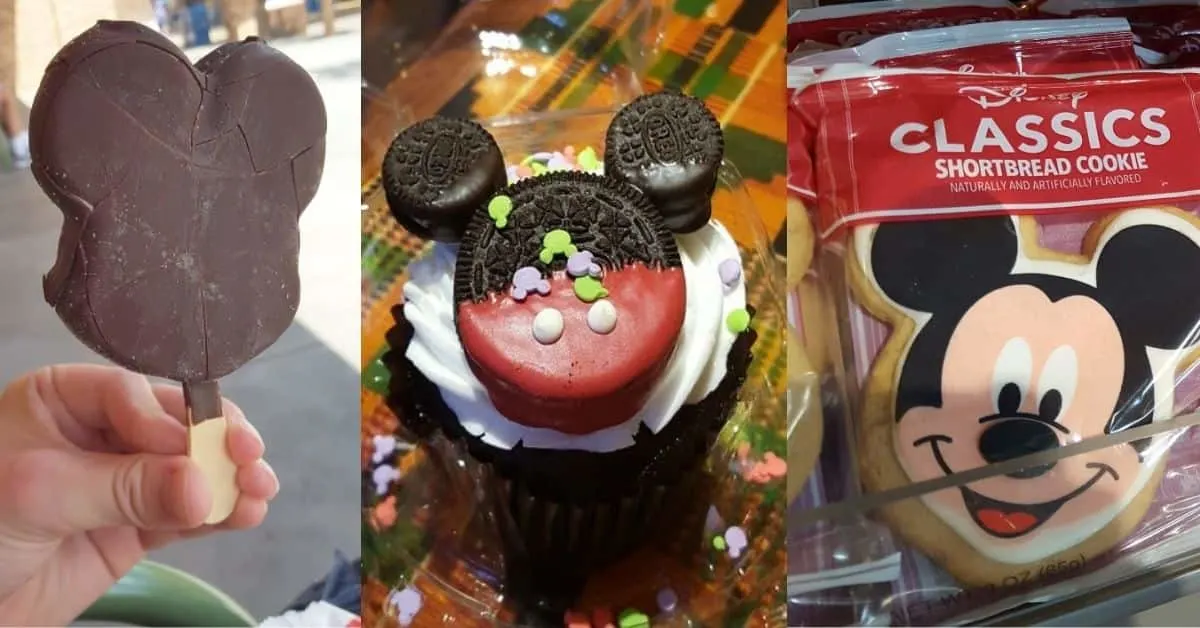 The cost of snacks at Disney is pretty reasonable and ranges from $4.99-10.99. Many of these delicious Mickey Mouse-shaped treats are even on the Disney Dining Plan (use a snack credit to buy them)!
Have you given any thought to which Disney snacks you will splurge on?