If you are looking for a great way to experience other cultures while at EPCOT you need to check out the World Showcase countries in EPCOT.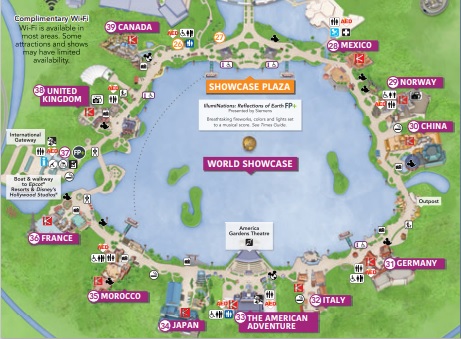 Just beyond Future World, Epcot's World Showcase opens up to the general public at 11 am each day and features 11 different countries.
Each country in World Showcase offers a totally different immersive experience.
It will take you a good part of your day to get through each of the Epcot countries, so give yourself enough time so that you don't have to hurry through them all.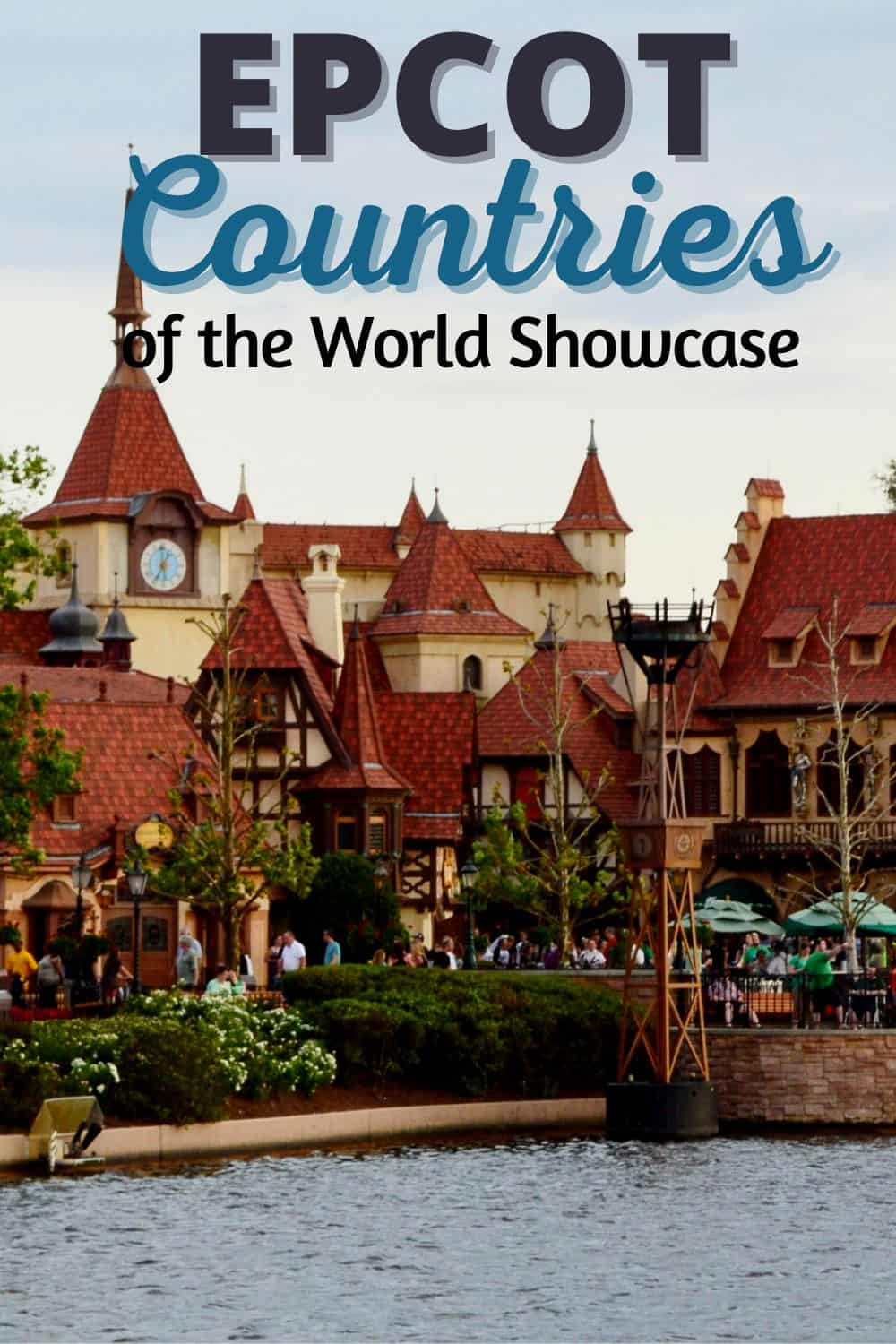 The 11 World Showcase Countries in Epcot
Each country in the World Showcase has something unique and there are tons of details you will miss if you don't explore them!
Mexico Pavilion
As soon as you get to Mexico Pavilion, you won't miss the HUGE pyramid structure on your left. Inside you will find a Coco themed attraction, a store full of traditional handmade Mexican items, San Angel Inn restaurant and the Gran Fiesta Tour ride!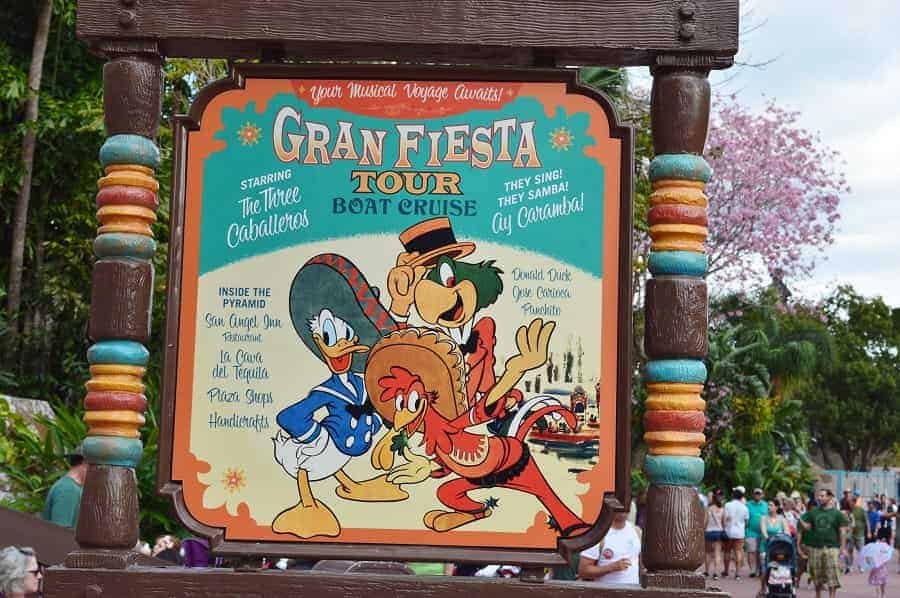 Little kids will love this easy boat ride which takes guests on a journey to find Donald with the Three Caballeros.
If you are looking for a margarita, you'll find a margarita stand just outside the pyramid.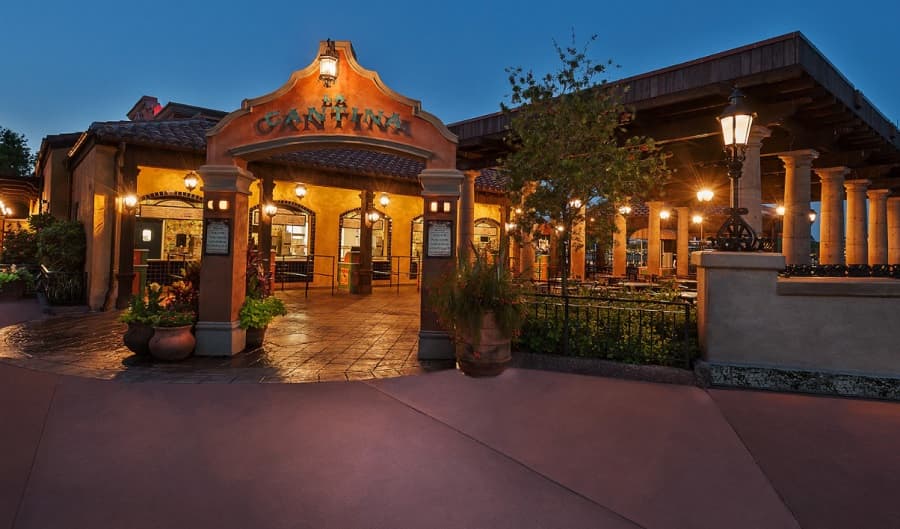 There are two main restaurants in this country. While each are good, one of our favorite Epcot restaurants for lunch is La Cantina de San Angel because it offers fresh Mexican food and a beautiful view on the water.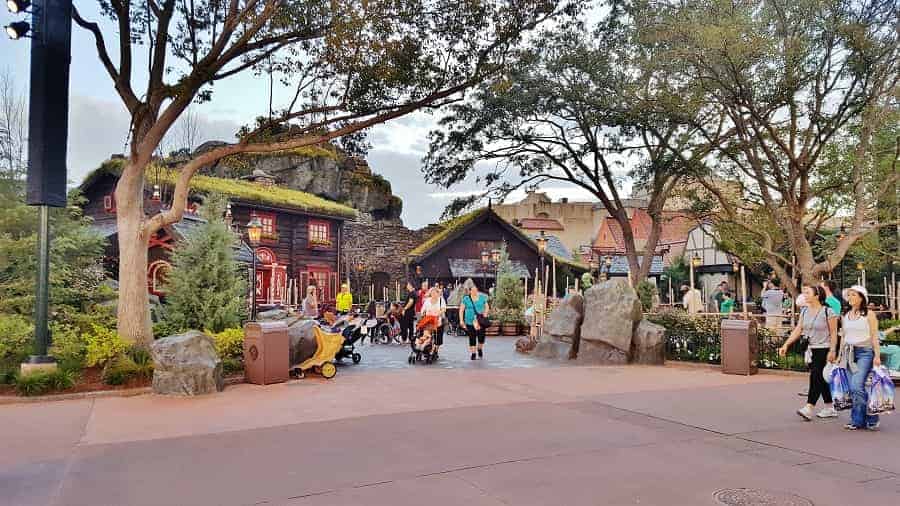 Norway Pavilion
One of my favorite Epcot countries is Norway. It is filled with wonderful detail and will make you feel as though you have stepped foot in the fictional world of Arendelle.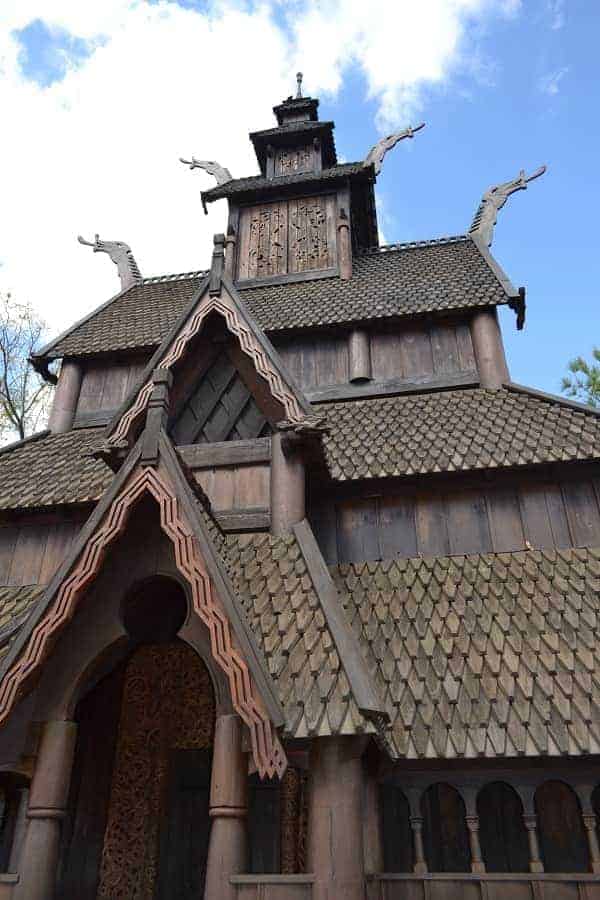 in the Norway Pavilion, you can tour The Royal Sommerhus to meet Anna & Elsa, take a voyage into Arendelle on Frozen Ever After Ride and stop by The Stave Church where you'll find information about Thor and his ancestors.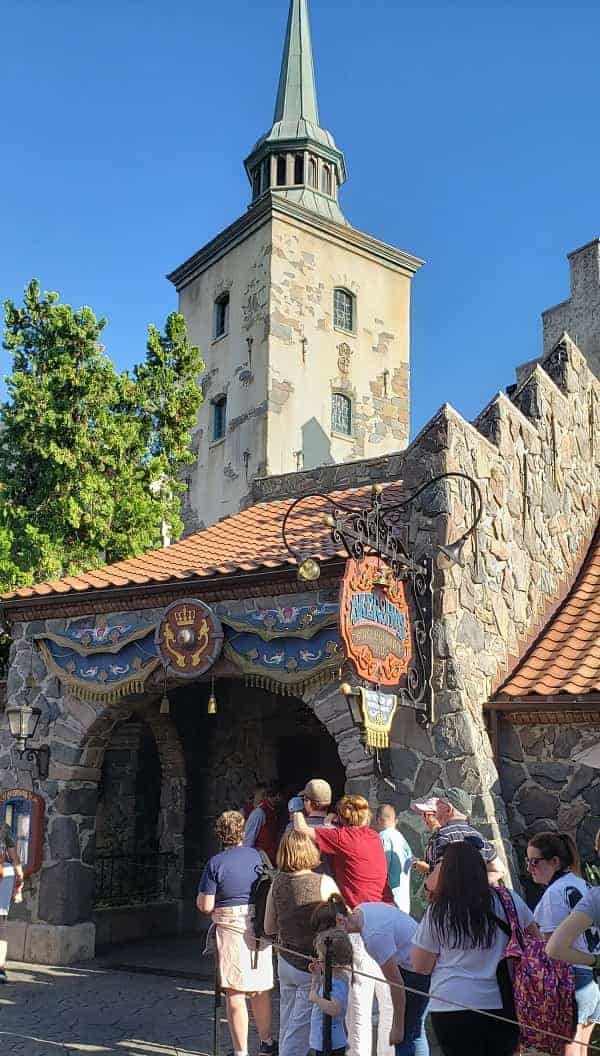 Looking for a place to eat with the Princesses? The place to go is Akershus (it is one of best restaurants in EPCOT for breakfast), just be sure to make a reservation in advance.
China Pavilion
Above all else, I believe that the China pavilion is the most picturesque. It begins at the replica of the Temple of Heaven (Bejing).
If you time it right, you may catch the Acrobat show. It is an incredible show and really deserves a more prominate place inside the China Pavilion.
Along with the live performance, you should make sure to see the 360º Circle-Vision film about China. It is well-done. To the left of the theater is also a room worth exploring that features information and models of Shanghai Disneyland Park.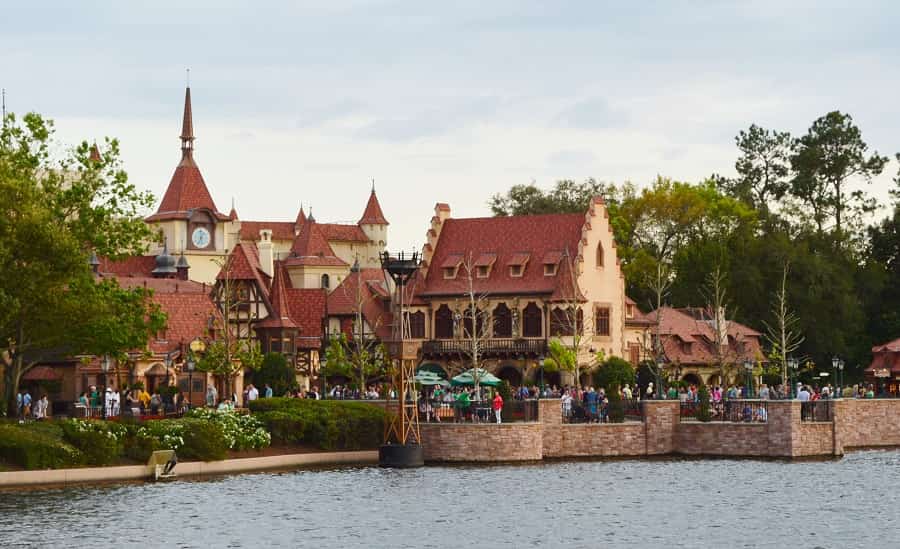 Germany Pavilion
If you want a beer or bratwurst in Epcot, Germany Pavilion is the place to find it!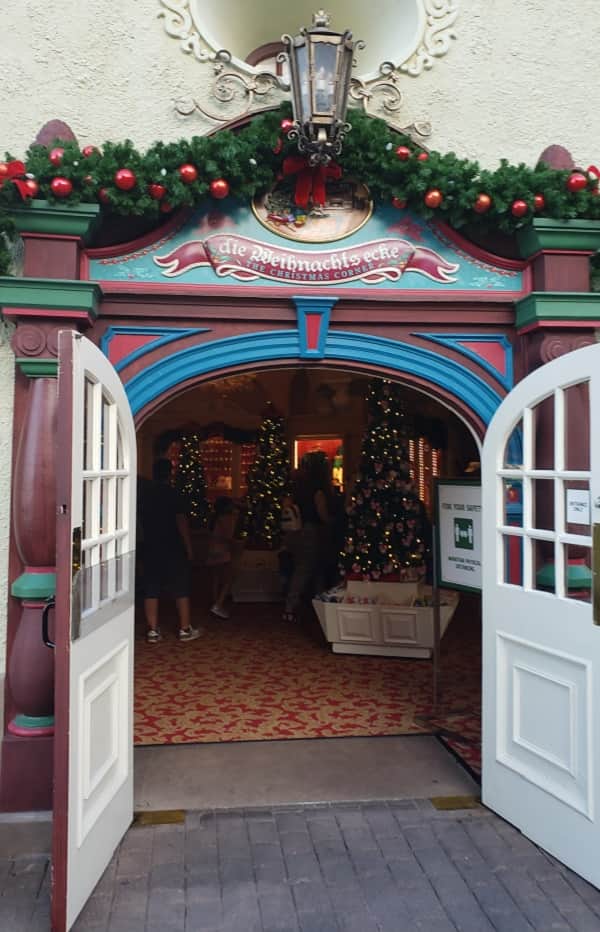 Those who love collecting ornaments should go to die Weihnachtsecke where you can purchase a Christmas Pickle (a German tradition) for your tree.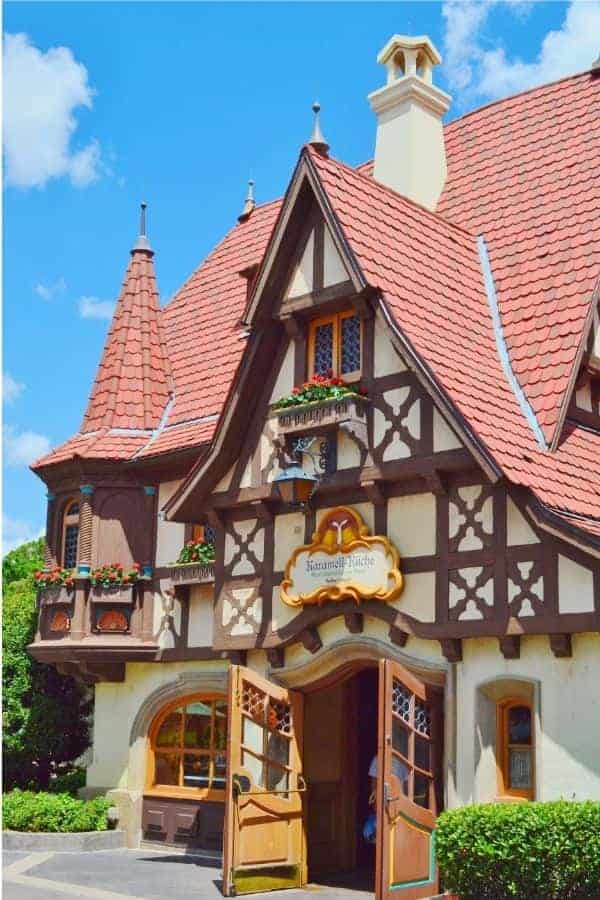 Also, not to be missed is the Karamell-Kuche (that has some of the most tasty caramel treats around) and the famous Biergarten German buffet!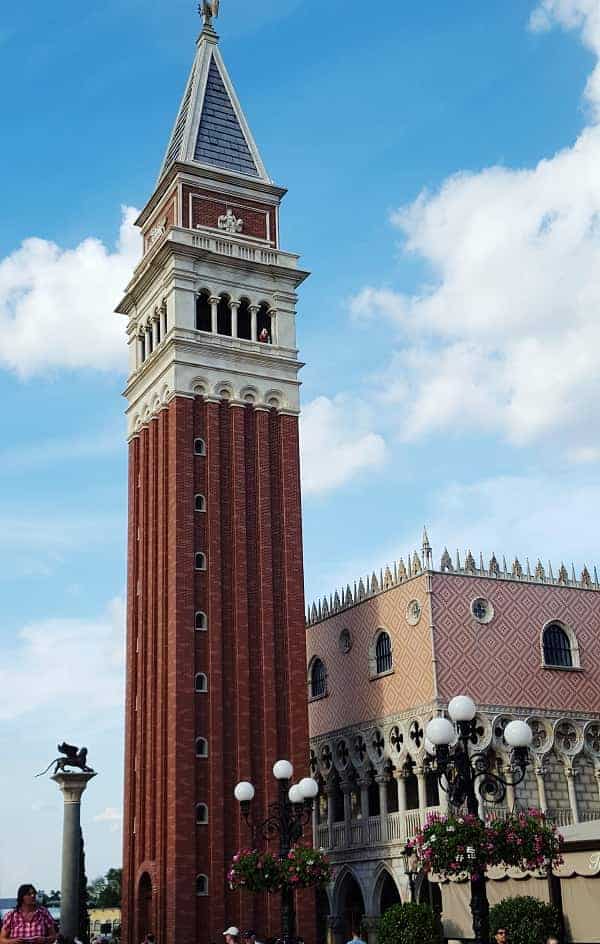 Italy Pavilion
Modeled after St. Mark's Square in Venice, the Italian Pavilion takes you back to Ancient Italy.
As you enter the town plaza, you might be lucky enough to stumble upon Live Street Theatre or the resident Mime. Both put on a wonderful show.
Be sure not to miss the Tutto Italia cart to grab an Italian ice.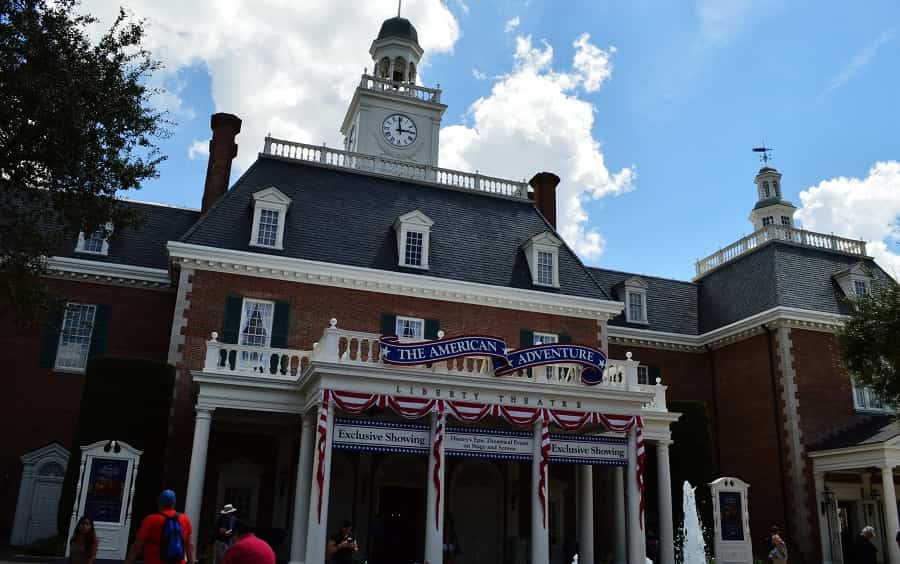 American Pavilion
The most overlooked of the Epcot Countries happens to be the American Pavilion. You really should take time to walk inside to see the show on American history.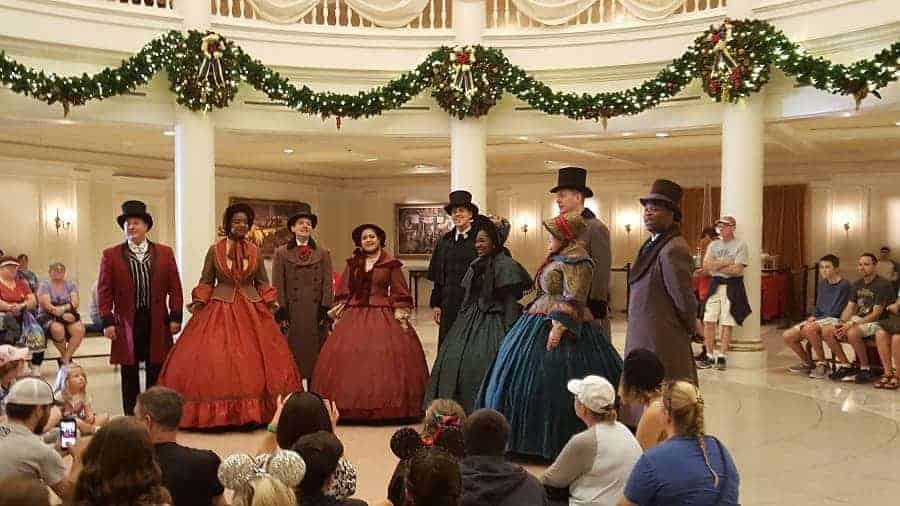 My favorite time of year to visit the American Pavilion is during Christmas because you will be able to see the Voices of Liberty singing Christmas Carols.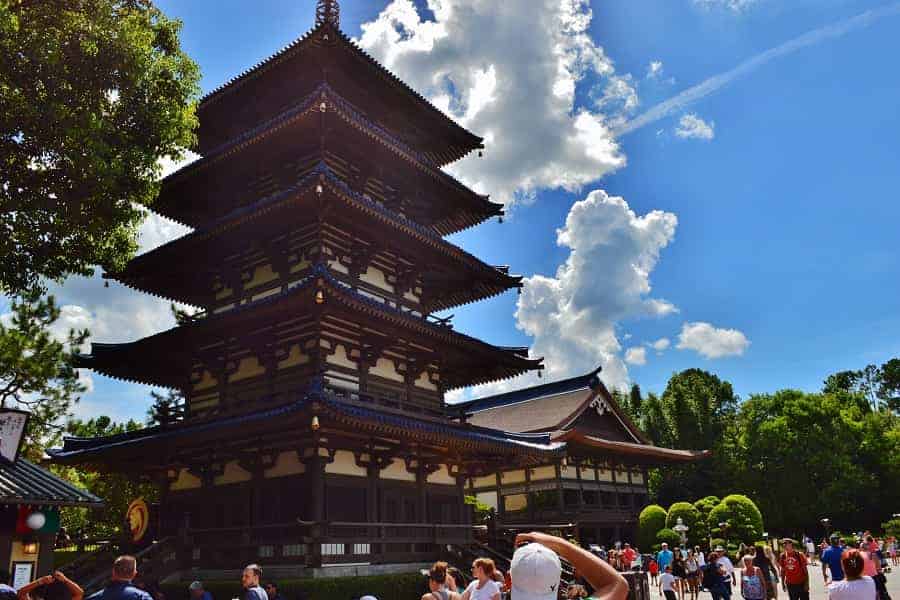 Japan Pavilion
Walking through the Japan Pavillion, you will find it filled with uniquely Japanese architecture. Take time to explore because there are some amazing things to see here.
If you asked my kids, they would probably say that their favorite park of the World Showcase is going to Mitsukoshi Department Store!
Filled with Hello Kitty, Pokemon and other popular Japanese animae toys, this store is a kids dream.
Above Mitsukoshi, you will find another one of my favorite restaurants, Teppan Edo.
Outside, you'll find one of the coolest candy-making demonstration at Disney. Miyuki, trained in the art of candy making, can make anything from elephants to frogs! Don't miss her show!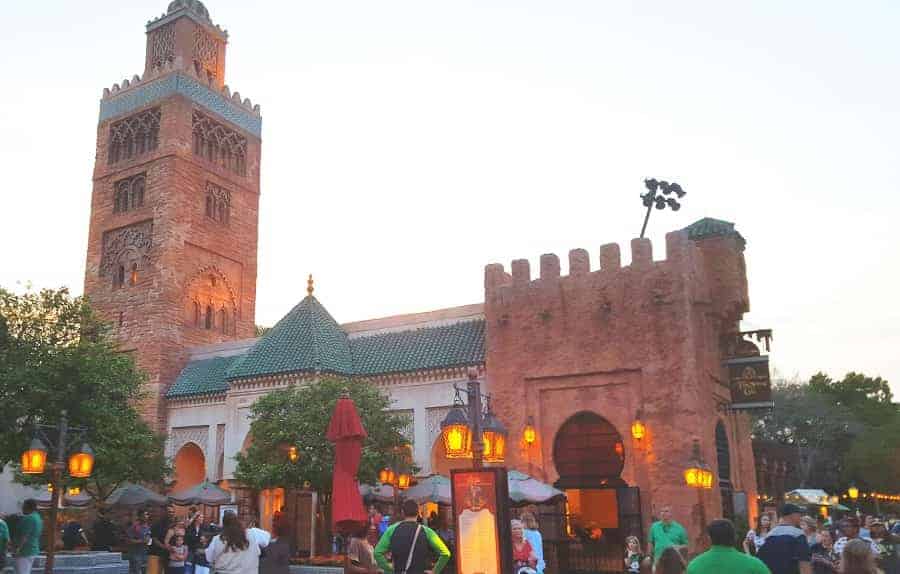 Morocco Pavilion
If you have never been to Morocco, Epcot really does a phenomenal job in making you feel as if you are in fact going through the streets of Marrakesh through music, aromas of food, and the hand crafted items in the shop.
One thing you want to do just for fun is try on a Shikat outfit (traditional Belly Dancing outfit)!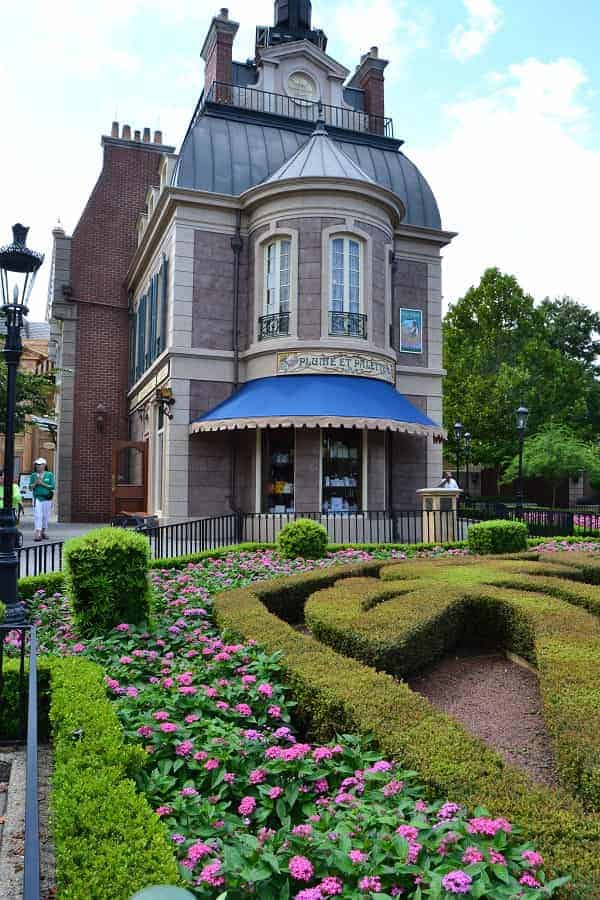 France Pavilion
Rest your legs a bit by having a seat by the town fountain (makes a great photo opt). You really must venture into the back of France to find the hidden jewels.
If you would like to try some wine, Vins De France is the place to go for a sample or a glass.
One of the best things about the France pavilion is all the recent changes!
In Impressions de France, you will find an 18-minute film that details all the beautiful features of France part of the day and then a full Beauty and the Beast Sing-a-long the other half of the day!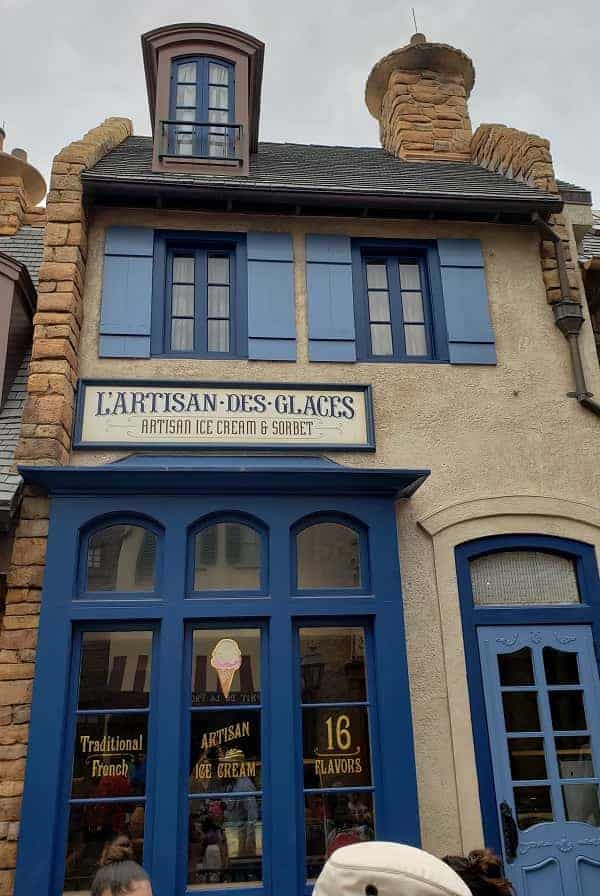 No stop in France is complete without a trip to Le Artisans de Glaces for a treat. It is one of my favorite spots to grab an ice cream.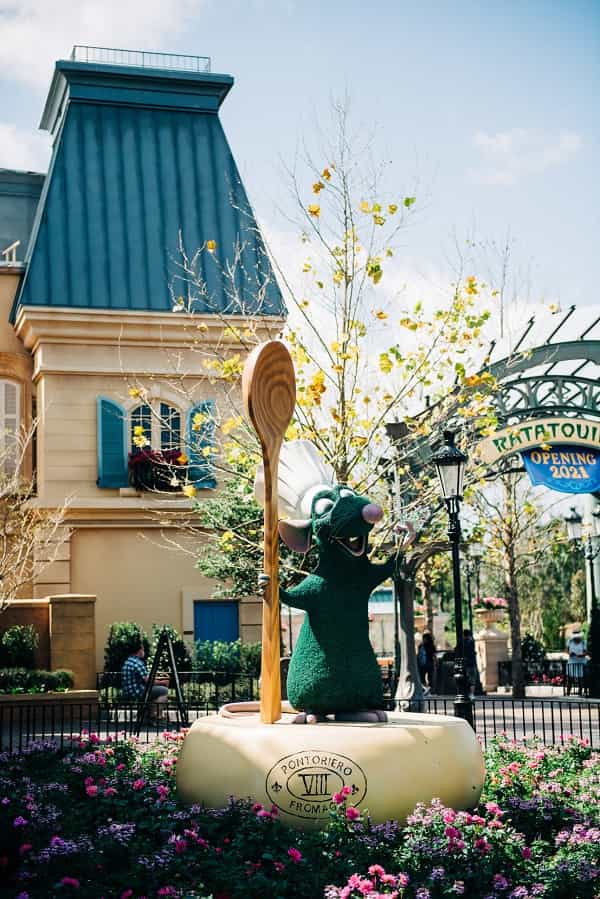 Remy's Ratatouille Adventure is the newest ride in the park. Guests will feel like they've shrunk to the size of Chef Remy and scurry through Gusteau's famous restaurant on a wild adventure.
We've ridden the ride in Disneyland Paris and it is a lot of fun!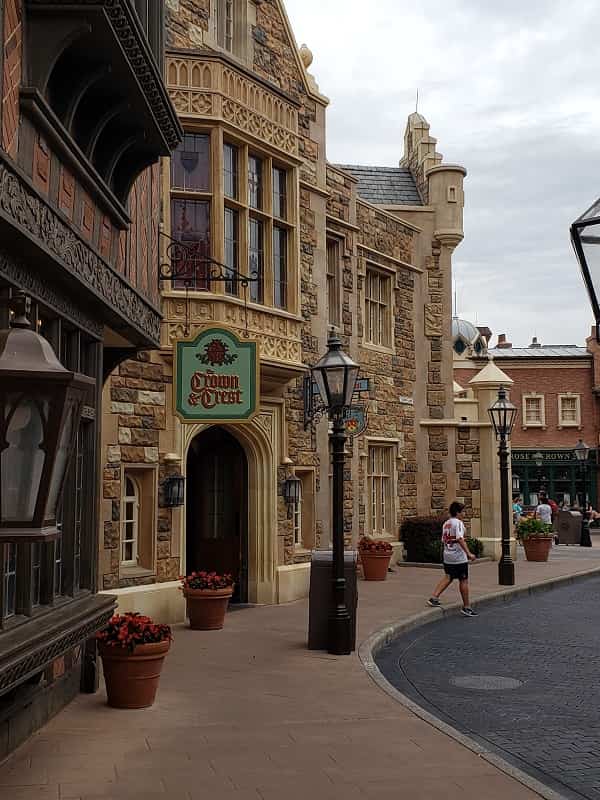 United Kingdom Pavilion
Once you cross the bridge to "the other side of the pond," you won't be able to miss the British Rock Tribute band playing under the gazebo nearest to the Toy Soldier shop.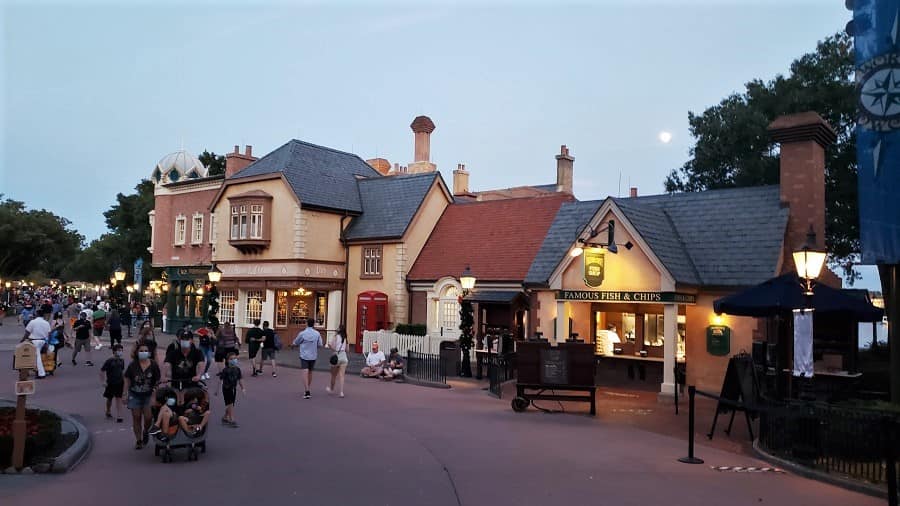 You will find Fish & Chips and plenty of English ales nearby!
Want a Stein to take back home? Venture into The Crown and Crest and find the one you like best.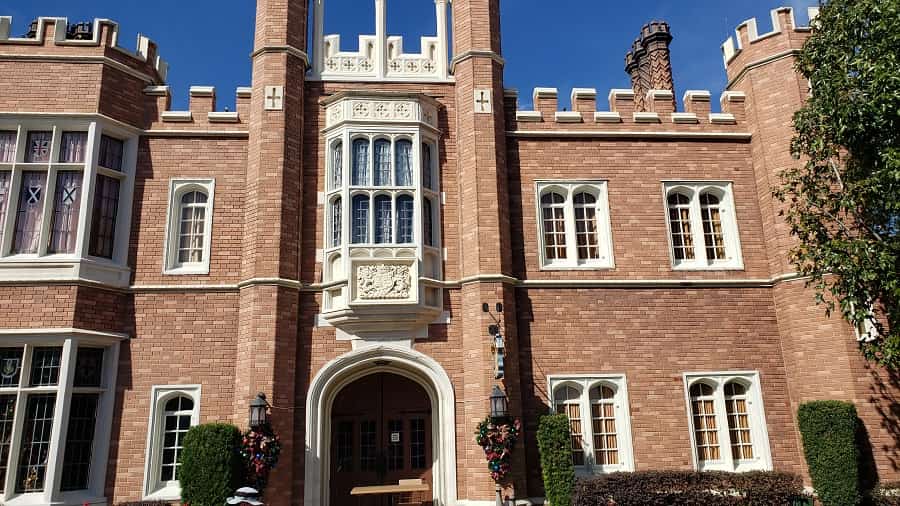 Those that have a football, or as Americans call it, Soccer, fan in their group should head over to the Sportsmans' Shop (the building that looks like Hampton Palace).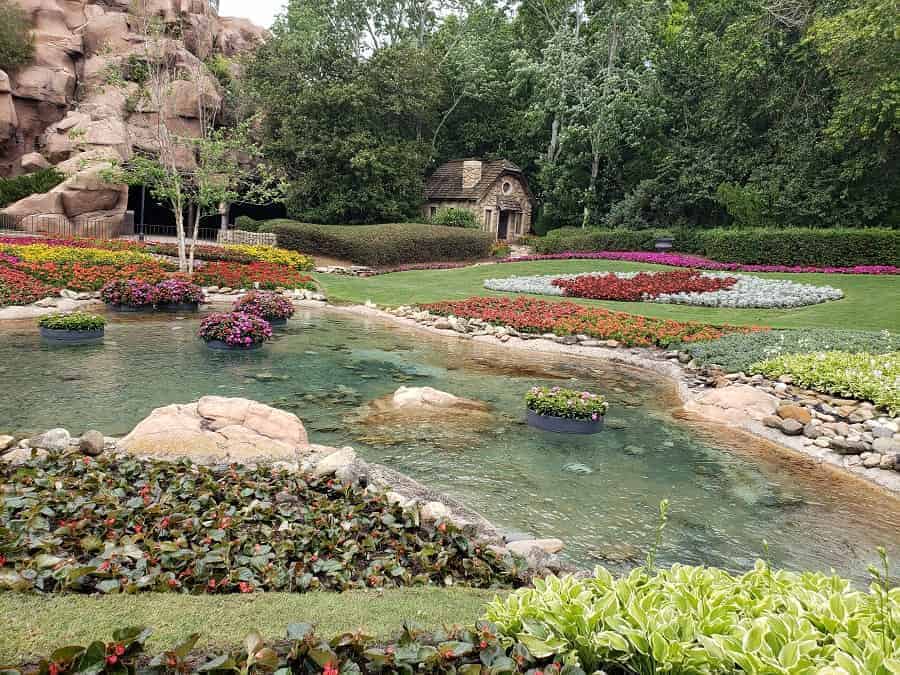 Canada Pavilion
If you are in the mood for a good steak at Epcot World Showcase, then you will want to eat at Le Cellier. Just be sure to make a reservation in advance because this one gets booked quickly!
Right outside Le Cellier is a stunning garden where you can take some amazing photos!
If you didn't get enough music in the UK, check out the bands playing on the stage in Canada. You will be in for a good time!
---
Visiting the World Showcase Countries in EPCOT is a real treat!
If you are travelling with kids and worried they might get bored, make sure that you take smaller children to the Kidcot Fun Stops along the World Showcase. Older kids might enjoy getting their Epcot Passport stamped at each of the countries in EPCOT.