If you are looking for some fun crafting ideas to keep your kids busy, consider buying them some Perler Beads. My kids enjoy making Perler bead creations and when we found FREE Disney Perler bead patterns online, it was even more exciting.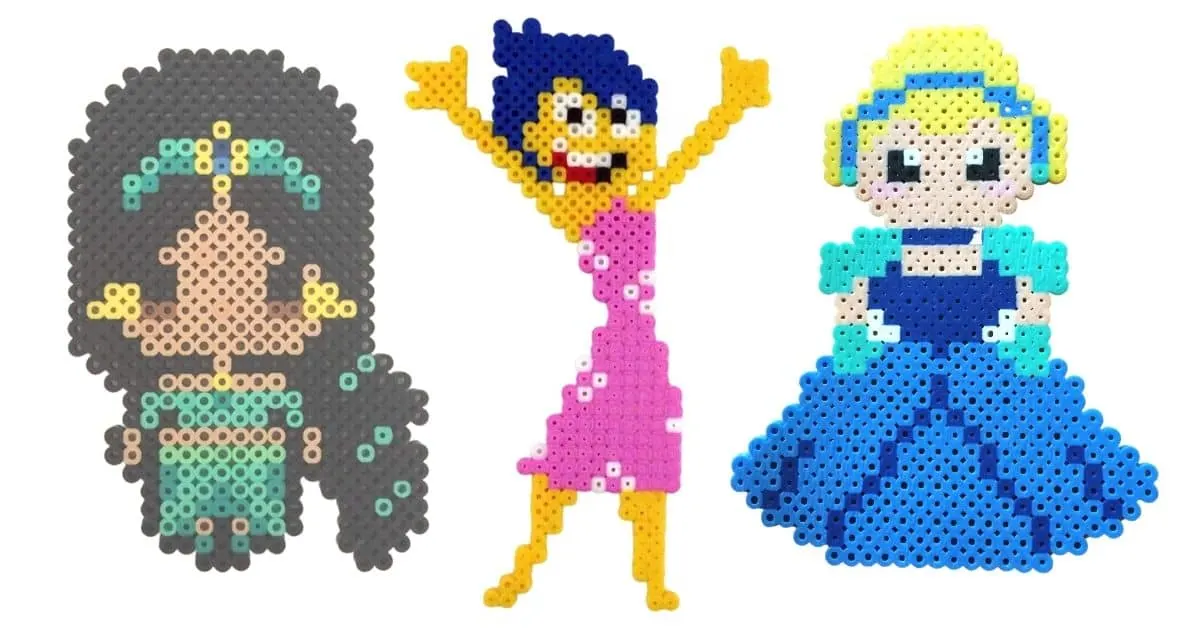 What are Perler Beads?
Your kids might know Perler Beads best as "Melty Beads." These little colorful cylinder plastic pieces are arranged by hand on a design plate and then melted together using an ironing sheet & iron.
It is a very hands-on family activity and great for keeping kids busy on rainy days or during playdates in the house!
Perler beads are great for all ages of kids. You will find that patterns vary from different skill levels from basic & beginner to advanced.
This means that kids of all ages can take part in the fun. While you might find that preschoolers and kindergartners aren't quite ready, there are ways to get them involved in the fun.
Younger kids who don't quite yet have the dexterity for creating designs can help with sorting. This is great for both hand-eye coordination and for learning colors.
As a parent, you can have as little or as much interaction with the kids as you would like. The only real thing you will want to make sure you do is ironing the finished product!
How to Iron Perler Beads
There are two things you need to fuse the beads, ironing paper & a hot iron. Simply lay the ironing paper over the beads and iron them until the beads melt together. Let it rest before you detach or some of the beads may come loose.
Where to Buy Perler Beads
Most craft stores carry Perler beads but the best selection without a doubt is on Amazon.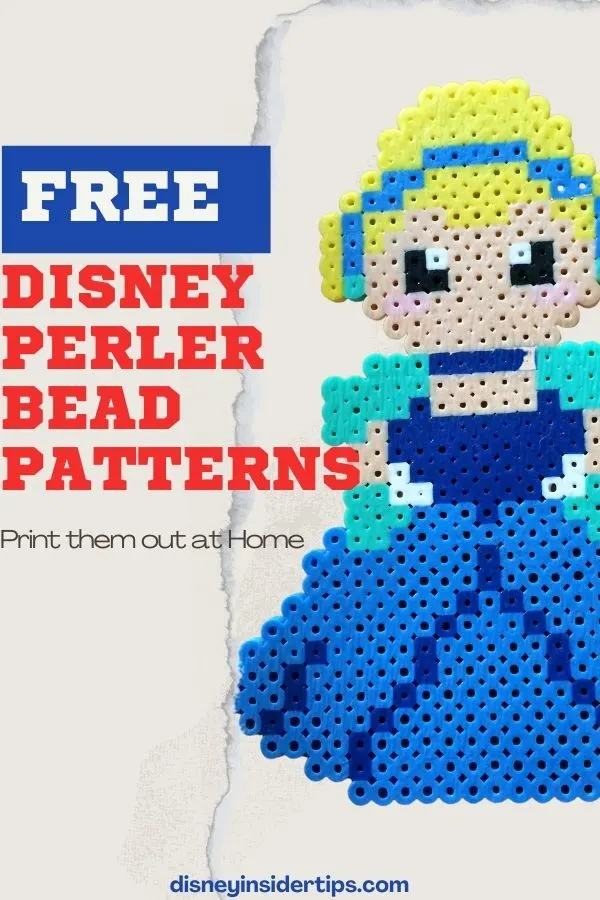 FREE Disney Perler Bead Patterns
Disney Marvel & Star Wars Perler Bead Pattern Kits
Do your kids enjoy Perler Beads? Do you know of any free patterns to share?