(Note: The links in this post are affiliate links, and we will be compensated when you make a purchase by clicking through our links. Read our disclosure policy.)
Everyone knows how magical Disney is during Christmastime. The Disney World parks are all beautifully decorated, the castle has special twinkling lights and it actually snows on Main Street USA during Mickey's Very Merry Christmas Party.
There are holiday themed events, parades, laser light display shows and a Christmas themed ride in Magic Kingdom.
And even with all of that, one of my favorite parts about going to the Disney parks this time of year are the are the Disney Christmas treats.
You will find all sorts of delicious Christmas treats in the bakeries throughout Disney World parks and resorts. I'm talking Mickey Mouse gingerbread cookies, cake pops, candy apples and more!
Must Try Disney Christmas Treats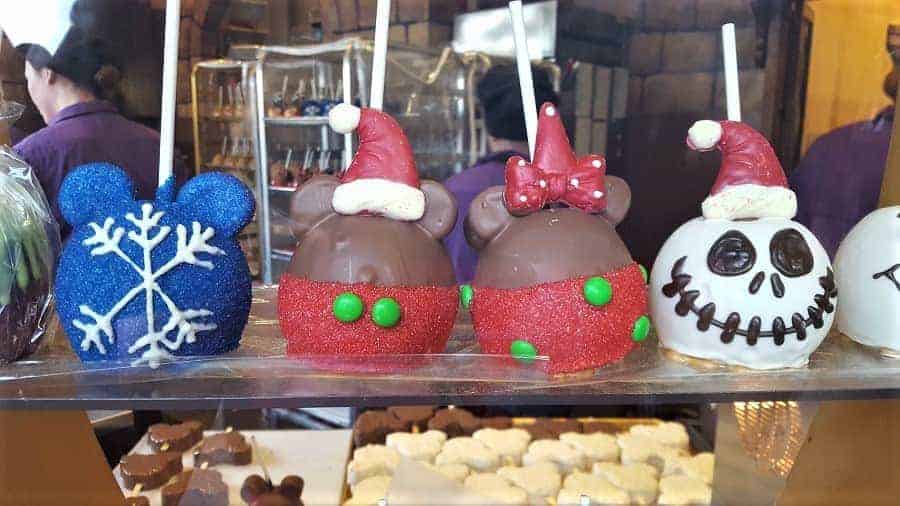 At Christmas, you will find Mickey Santa, Snowmen, Snowflakes, and other holiday themes.
There are even Jack Skellington Candy Apples! These Candy apples come covered in caramel, chocolate and almond bark.
Some even have an extra layer of sugary coating.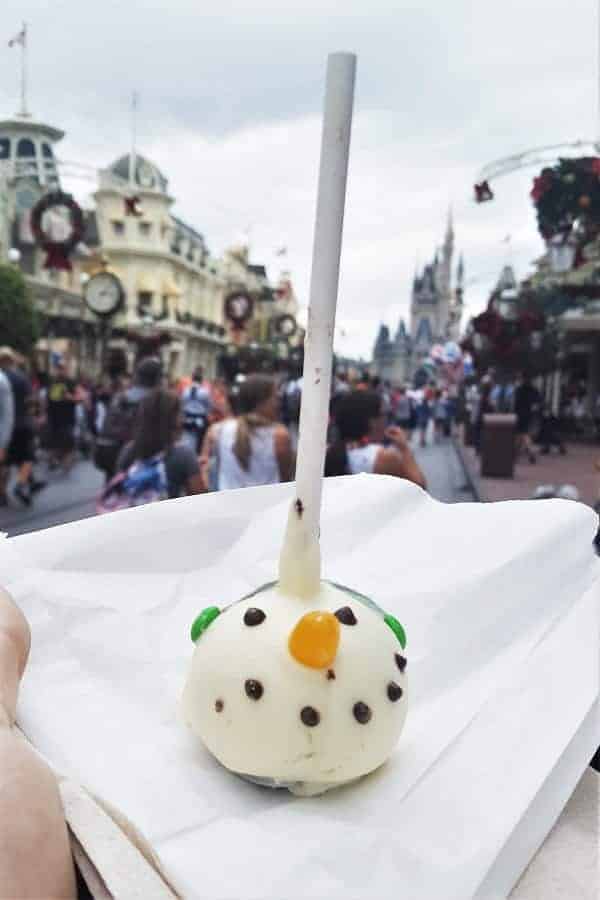 You will find several different cake pops in vanilla, chocolate and red velvet cake!
This snowman was filled with chocolate cake and it was delicious!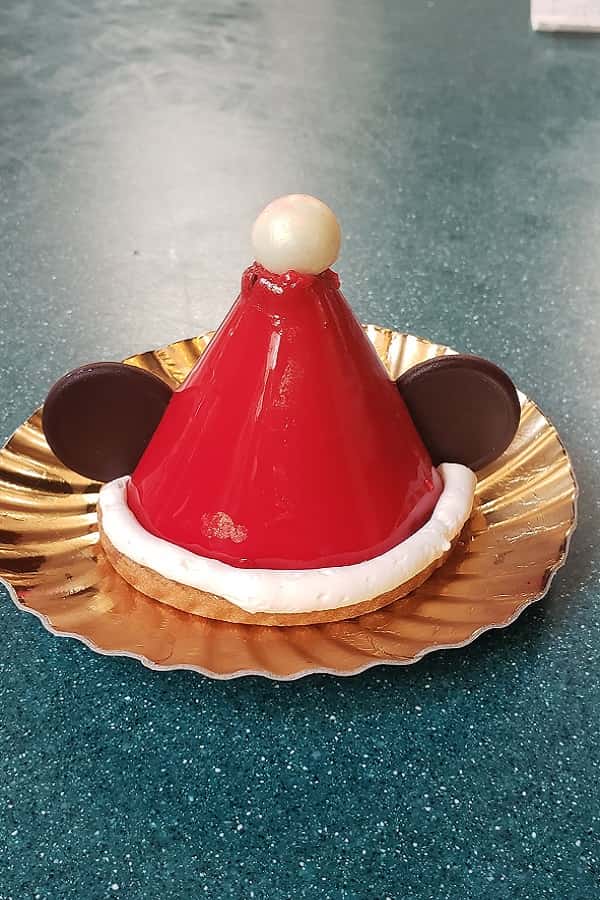 One of my personal favorites this year is the Mickey Santa Hat.
Chocolate mousse sits atop a shortbread cookie and is covered in marzipan with two chocolate disc ears.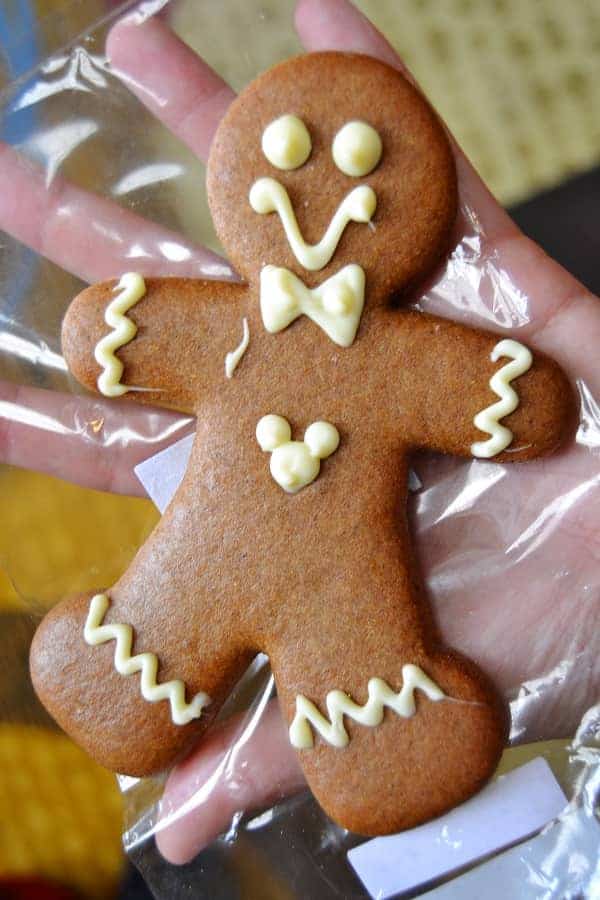 There is only one time of year when you will find Gingerbread men and that is at Christmas.
These large Gingerbread Men cookies are usually found only at certain Disney resorts and Epcot.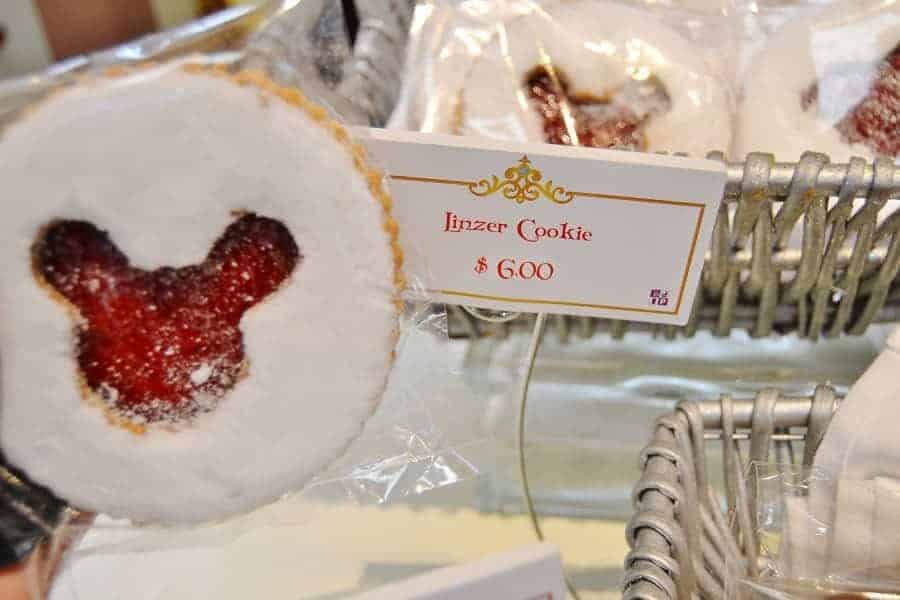 Disney has many different types of yummy cookies year round, but these Mickey Mouse Linzer Cookies only come out during Christmas!
One thing you will find that changes during each holiday at Disney is their cupcakes.
While they always have yummy themed cupcakes with different flavor combinations, this is the only time of year you will find Mickey Santa cupcakes!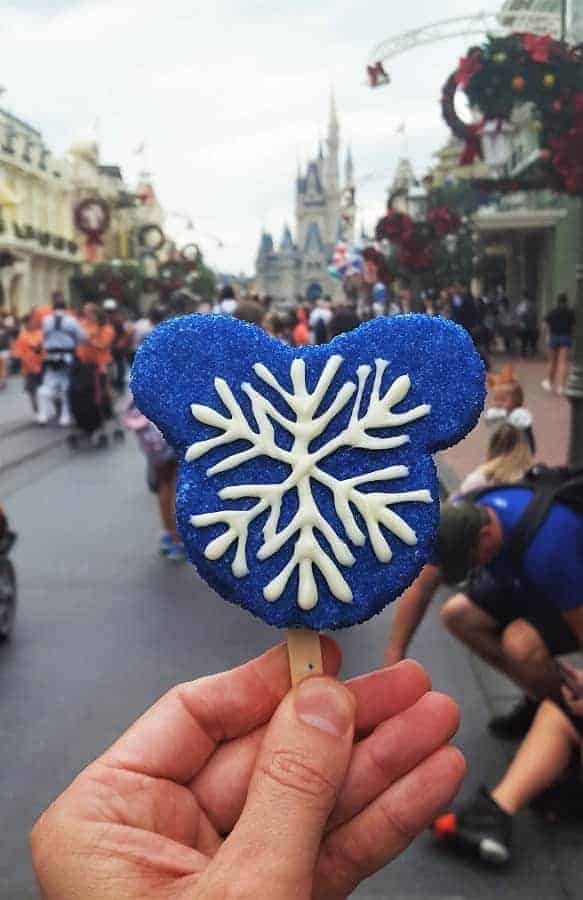 If you happen to love Disney's Crispy Rice treats, you will find that there are several Christmas styles to choose from. We are partial to this one that is a Mickey Mouse Snowflake.
Sometimes all you want is a good old fashioned iced sugar cookie. This one is HUGE and can be shared with your best friend.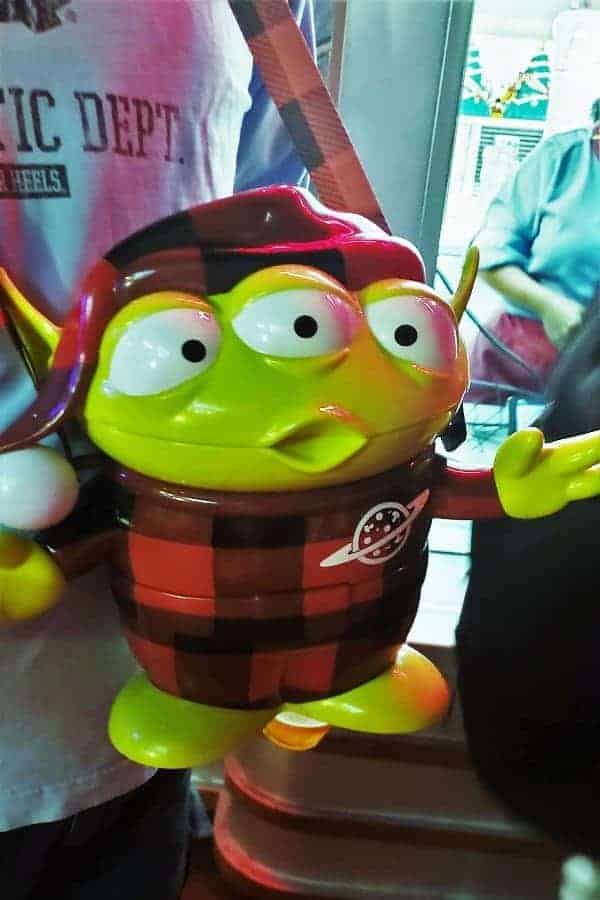 Not all treats are sweet. If you love getting popcorn at Disney, then you might want to get it in this super cute Toy Story Aliens container! It costs $25, but you can get refills at any park for only a few dollars!
Where can you find Disney World Christmas Treats?
Confectionary on Main Street USA in Magic Kingdom
Big Top Souvenirs in Magic Kingdom
Boardwalk Bakery
Starring Roles Cafe in Hollywood Studios
Kringla Bakeri Og Kafé in Epcot
Karamell Küche in Epcot
Zuri's Sweets in Animal Kingdom
Various Walt Disney World Resorts
Do you have any favorite Disney World Christmas Treats?