The first of Disney Cruise Line's four ships, The Disney Magic, went into Dry Dock in 2018 and came out with some new amazing features! The Disney Magic Cruise Ship took cues from Disney's newer ships, Disney Dream & Disney Fantasy, and added some of their best features. Since the update, it has become probably my favorite ship!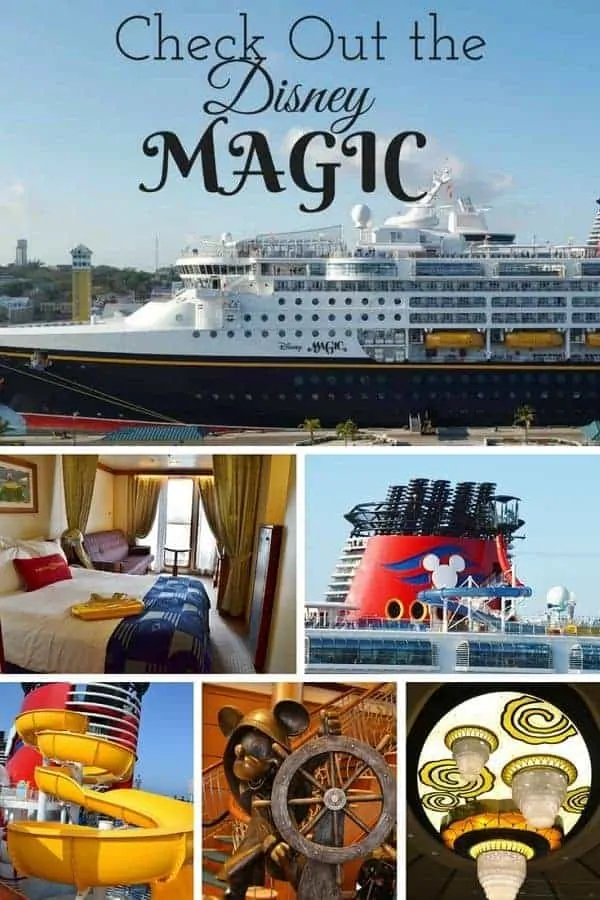 Disney Magic Cruise Guide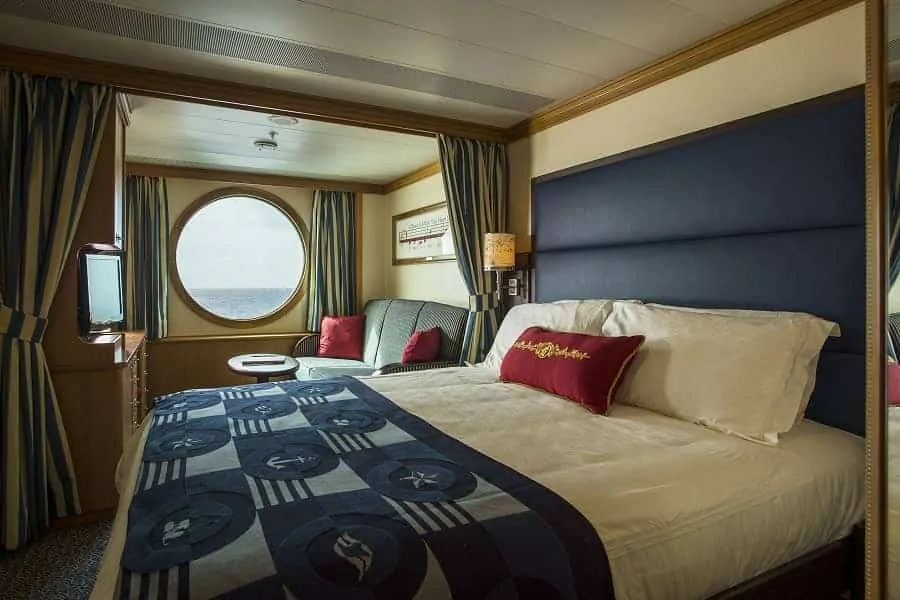 The Staterooms on the Disney Magic
The one thing lacking on both the Disney Magic and Disney Wonder are the number of Staterooms with balconies.
Because there are less of them, there is more of a demand and the price for those rooms is much higher.
We stayed in an Ocean view deluxe and honestly, we didn't feel short-changed a bit (and that says a lot because we were on a 7 night Disney Mediterranean Cruise).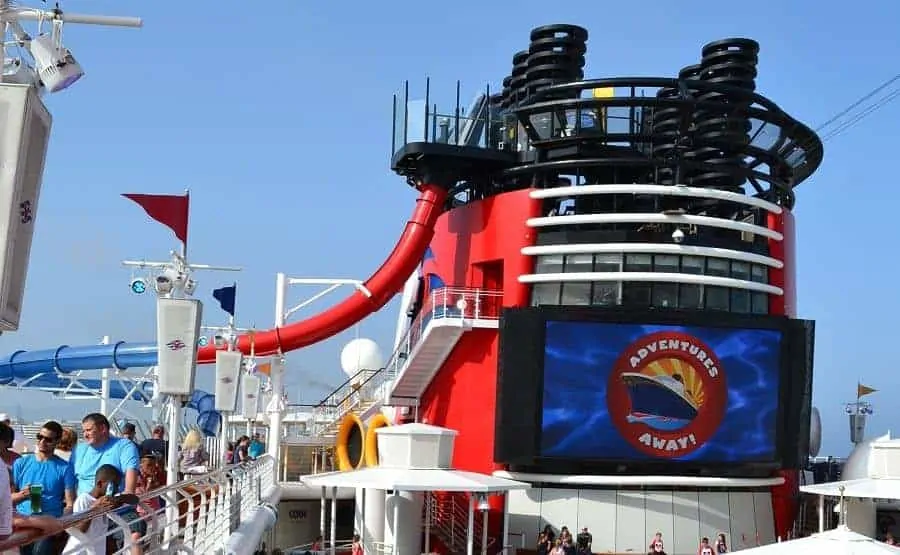 The AquaDunk Slide
Probably the highlight of the cruise ship for kids (and thrill-seekers) was the AquaDunk.
This 3-story body slide drops you from a platform onto a ride through a 212-foot-long translucent tube.
You won't know it, but you actually go about 20 feet over the side of the ship!
We thought lines for this would be long, but there were so many people that wouldn't ride because of the fear factor, that the line was pretty short all day long!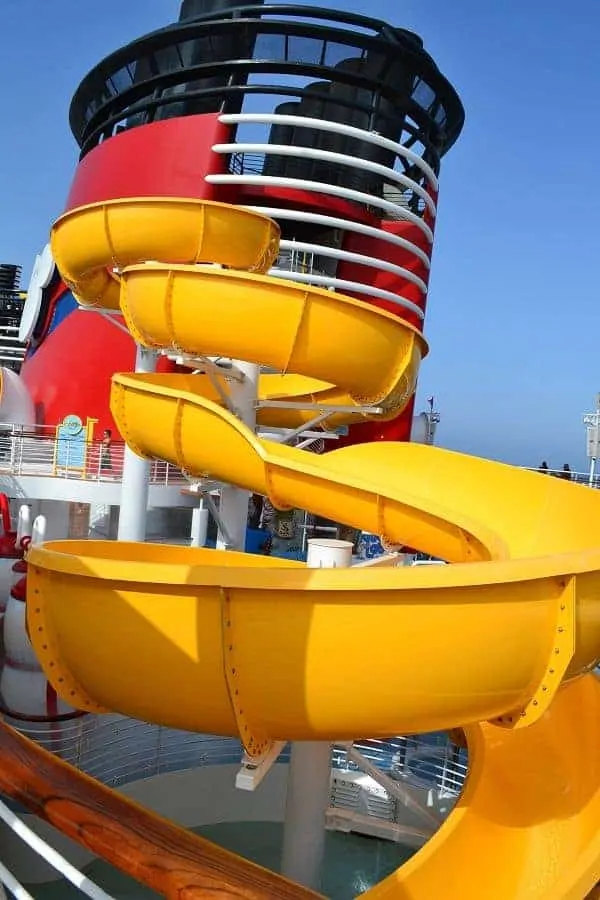 Aqua Lab & Twist n Spout Slide
Based on the Donald Duck's three trouble-making nephews, Huey, Dewey and Louie, Aqua Lab splash zone is perfect place for kids to cool off.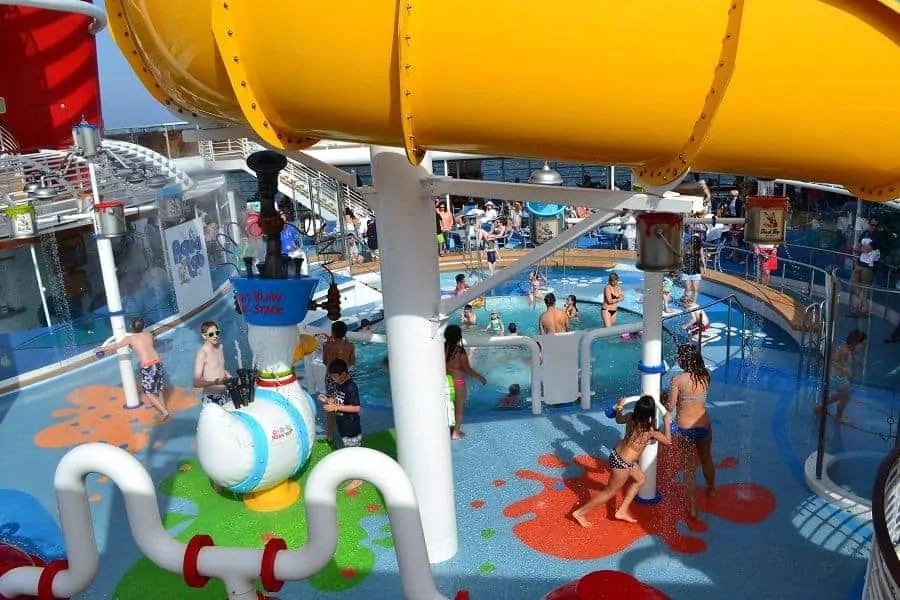 There is a kiddie pool, geyser spitting water and lots of Squirting jets. There is poolside seating, but it fills up quick!
Those too scared to ride the AquaDunk will be glad that there is a much more tame Twist n Spout slide.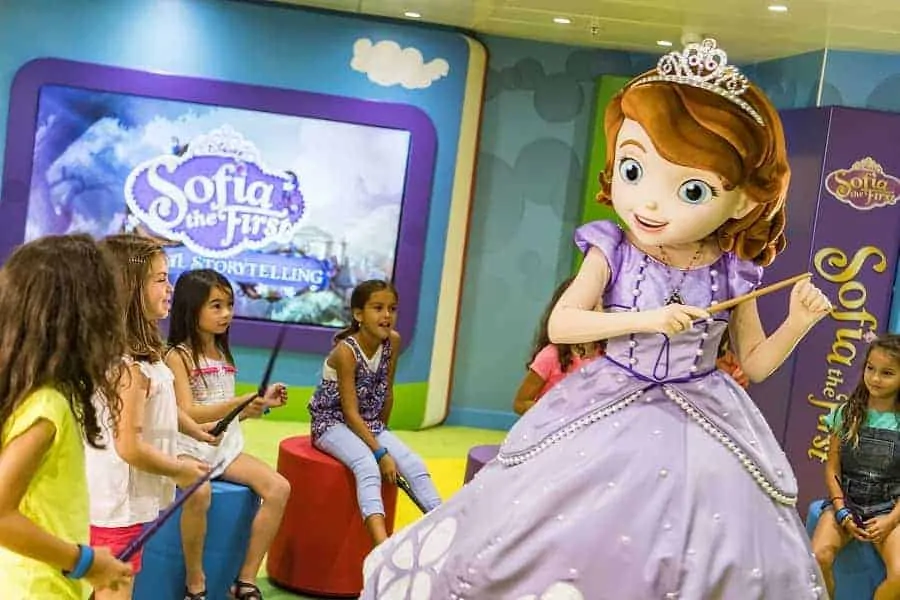 Youth Spaces have been Re-designed
All the kids spaces on the Disney Magic ship got a rehaul. Club Disney Junior features storytelling, hands-on activities and special visits from favorite Disney Junior characters in the Oceaneer Club and Oceaneer Lab.
Vibe, a space for teens ages 14-17, is now a trendy urban loft environment. Kids will find a new coffee and smoothie bar with plenty of seating. Teens can spend time lounging, play video games, or join in group activities like charades & scavenger hunts.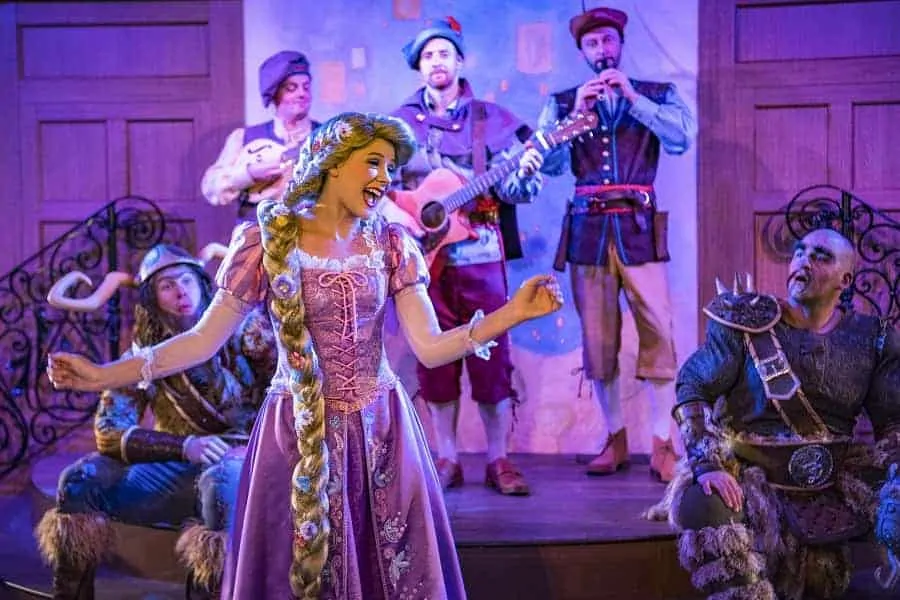 Rapunzel's Royal Table
This table service restaurant features characters from Tangled and live entertainment!
You will be transported to the kingdom of Corona for an evening of music and interactive fun.
You will see Rapunzel, Flynn Rider and the mischievous Snuggly Duckling Thugs.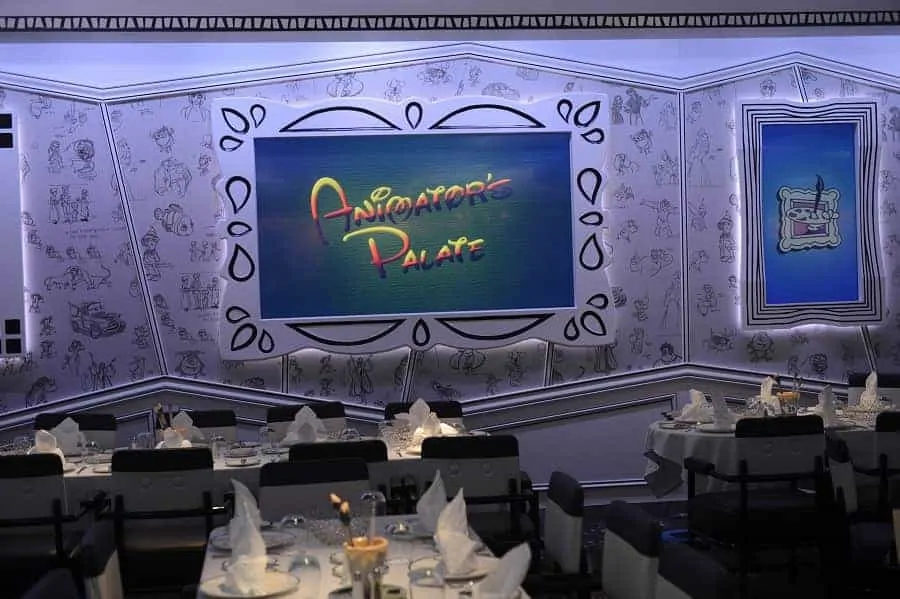 Animator's Palate
If you follow our blog, you know how much I LOVE Animator's Palate. It is on every ship, but each experience is totally different.
This time, you are part of the animation process.
You will get a sheet of paper when you arrive. On it, you will draw a stick figure person. Then as dinner progresses, you will actually get to see your stick figure come to life. Absolutely amazing.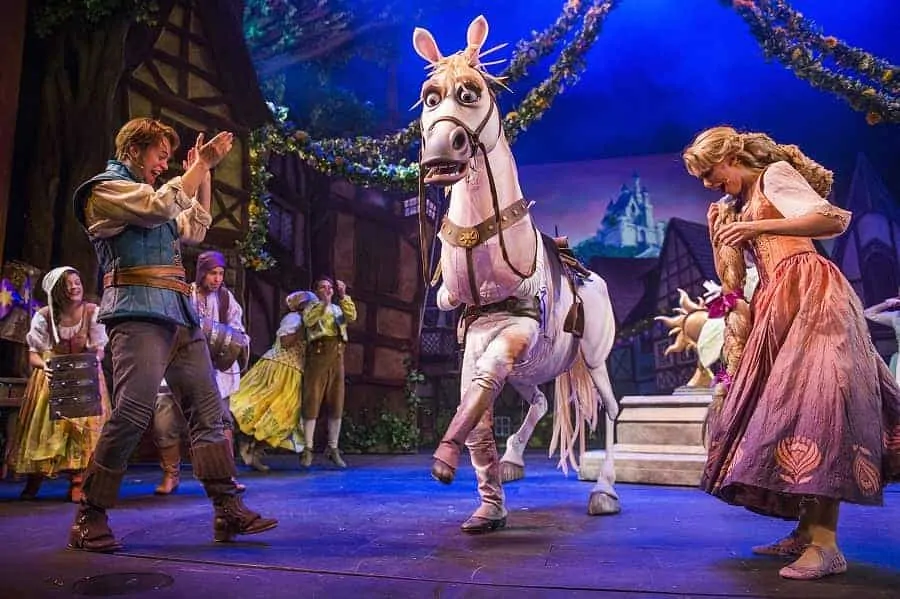 Tangled: The Musical
This is the only ship in the Disney fleet that has a musical production based on Tangled!
If you have a Tangled fan in the house, this is certainly the cruise you will want to take.
There is plenty of fun in this quirky musical performance!
I just can't say enough about how great the Disney Magic is.
If you have been thinking about taking a cruise on it, but worried that it might not live up to the new ships in the Disney Cruise Line, don't worry. You will have a wonderful time aboard the Disney Magic!
What part of the Disney Magic are you most excited about checking out?