The Disney Magic Ship is one of the most iconic vessels in the Disney Cruise Line fleet, because it is the first ship to set sail. It began sailing in 1998, and since then has become a favorite among families for its unique combination of fun activities, entertainment, dining experiences, and more.
In addition to its popular onboard activities, the Disney Magic Ship also offers ports of call around the world for guests to explore while on their voyage.
If this ship looks familiar, it is because it has a sister ship, the Disney Wonder, that set sail soon there after.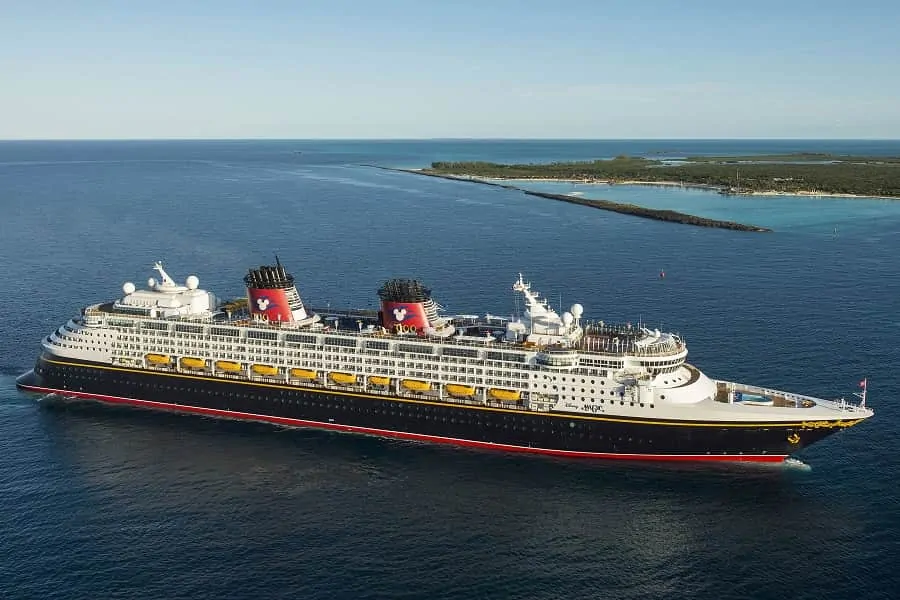 Disney Magic Cruise Guide
The Disney Magic embarked on its maiden voyage in July of 1998, introducing the world to a totally new kind of family cruise vacation that focused on top-notch service, entertainment, and family-centered fun!
In 2018 and 2023, Disney Cruise Line enhanced the ship with new shows, restaurants, and activities for the whole family to enjoy.
If you are planning a trip aboard the Disney Magic ship, here is what you can expect: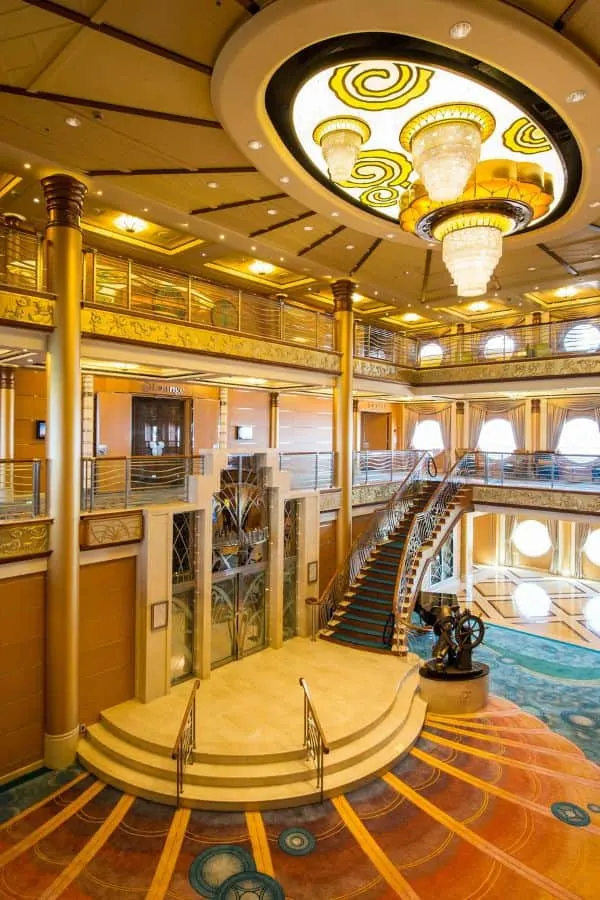 Magic Atrium
When you first board the ship, you will step into the grand atrium lobby. It was designed in an art deco style featuring elements of the sea and a grand staircase.
Throughout the ship, you will find a palette of coral and aquamarine that keeps in line with the theme of the sea.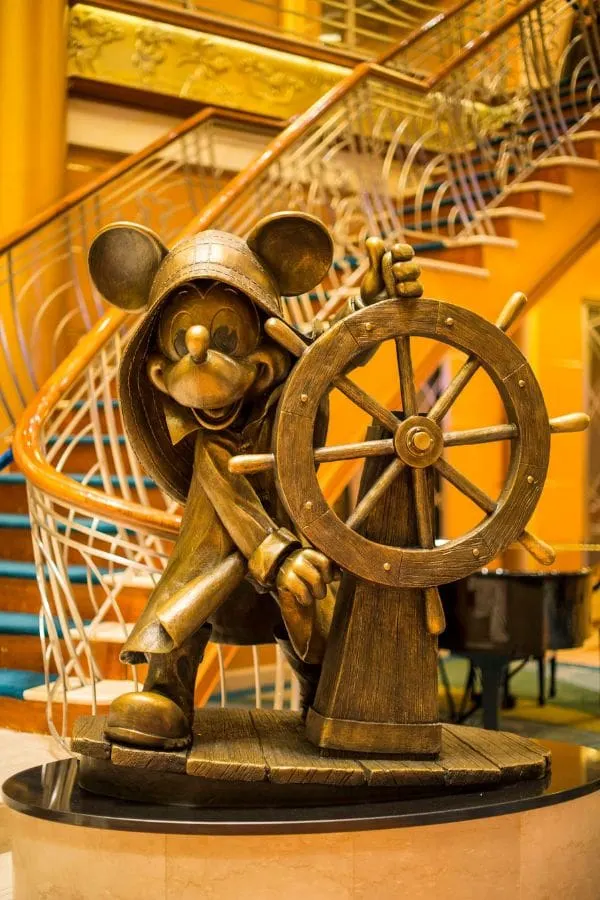 On the lower level of the Atrium is the Bronze statue of Helmsman Mickey. This signature statue is only featured on the Disney Magic.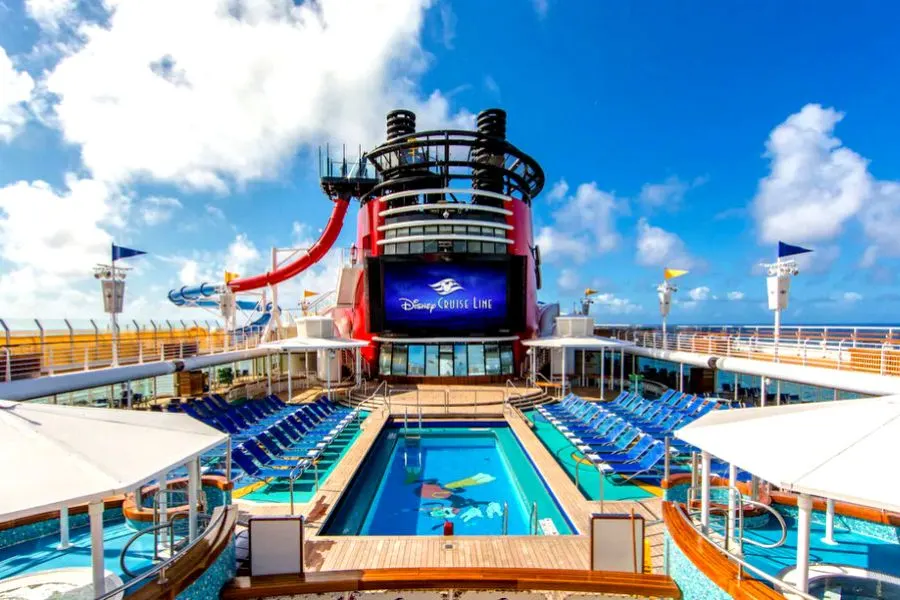 Disney Magic Pool Deck
One of the highlights of Disney Magic Ship is its pools, which offer something for everyone.
The main pool, Goofy's Pool, is perfect for families and features a large movie screen where guests can enjoy Disney classics while taking a dip.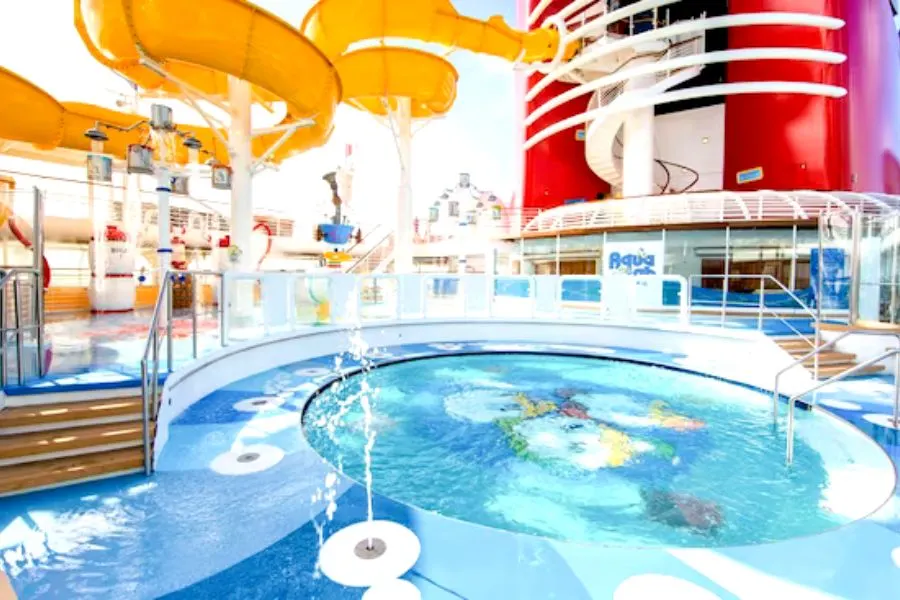 There is a smaller Donald Duck pool that is built for younger kids and has fountains shooting water.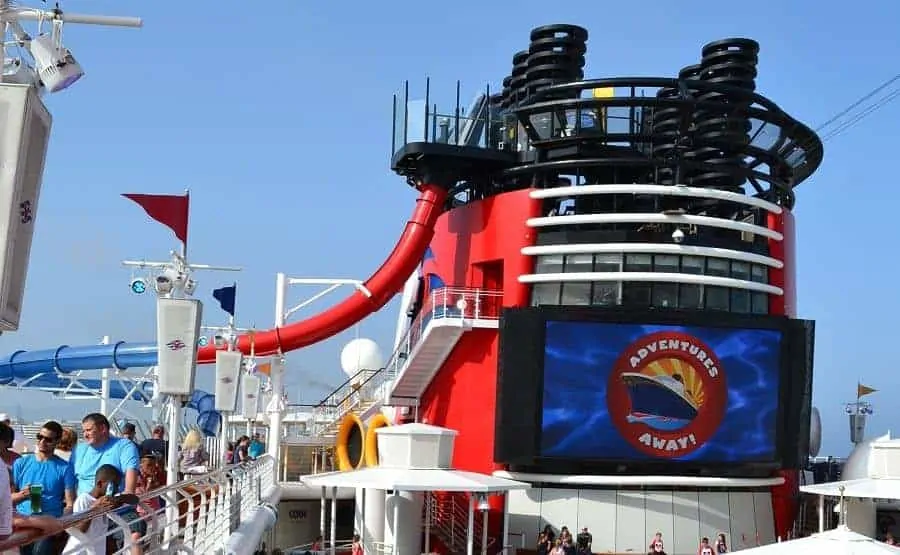 The AquaDunk Slide
Probably the highlight of the cruise ship for kids (and thrill-seekers) was the AquaDunk.
This 3-story body slide drops you from a platform onto a ride through a 212-foot-long translucent tube.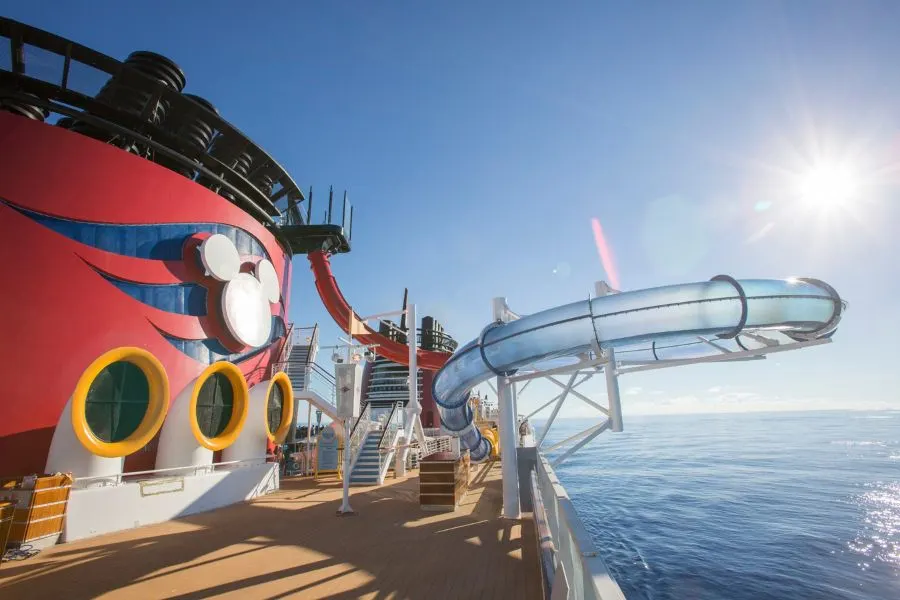 You won't know it, but you actually go about 20 feet over the side of the ship!
We thought lines for this would be long, but there were so many people that wouldn't ride because of the fear factor, that the line was pretty short all day long!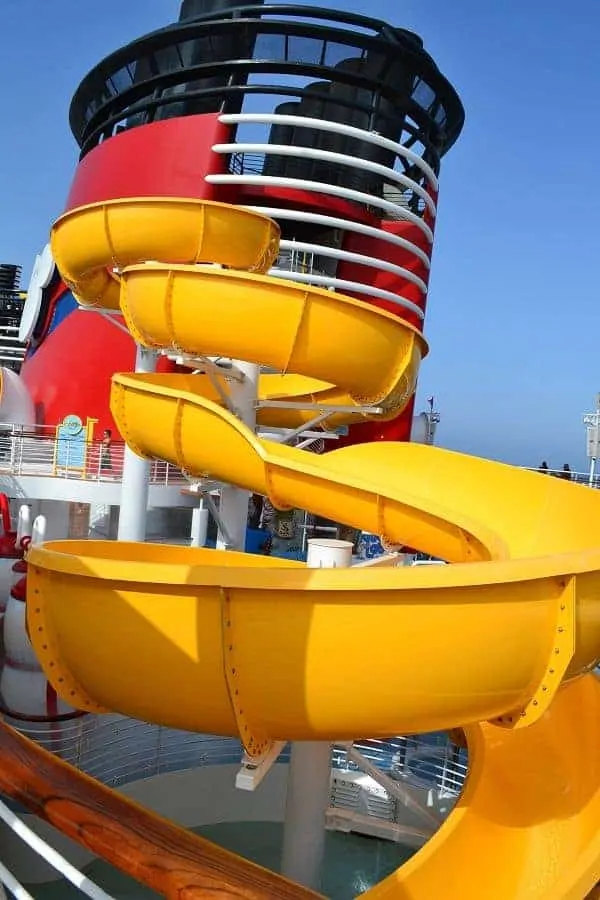 Twist n Spout Slide
Those too scared to ride the AquaDunk will be glad that there is a much more tame Twist n Spout slide.
It's also three stories, but a bit slower and kids will love it!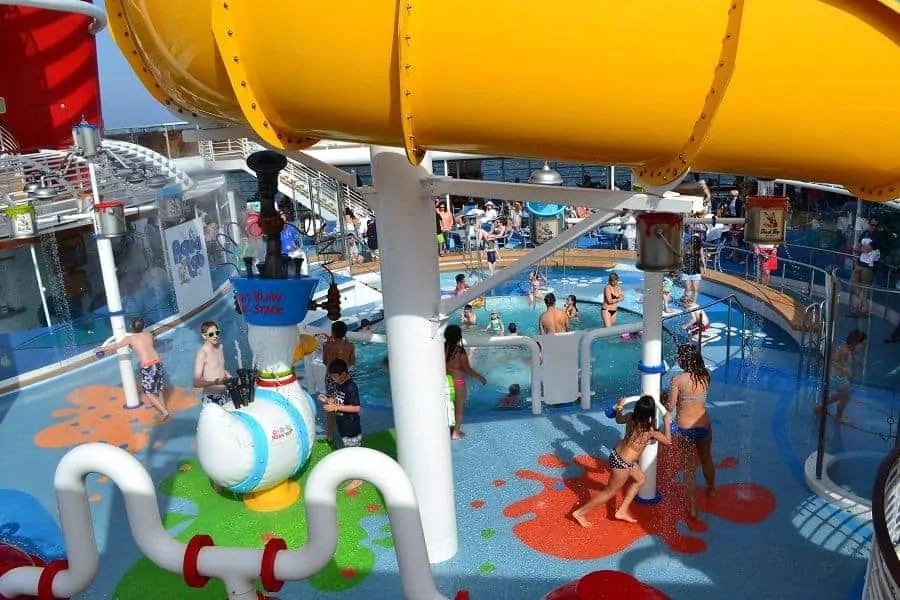 Aqua Lab Splash Zone
Based on Donald Duck's three trouble-making nephews, Huey, Dewey, and Louie, the Aqua Lab splash zone is the perfect place for kids to cool off.
This fun waterplay area is located next to the Donald Pool and under the Twist & Spot Slide.
It features a geyser spitting water, and lots of squirting jets.
This is probably the busiest area on the pool deck and if you want a chair here, you are going to need to get it early!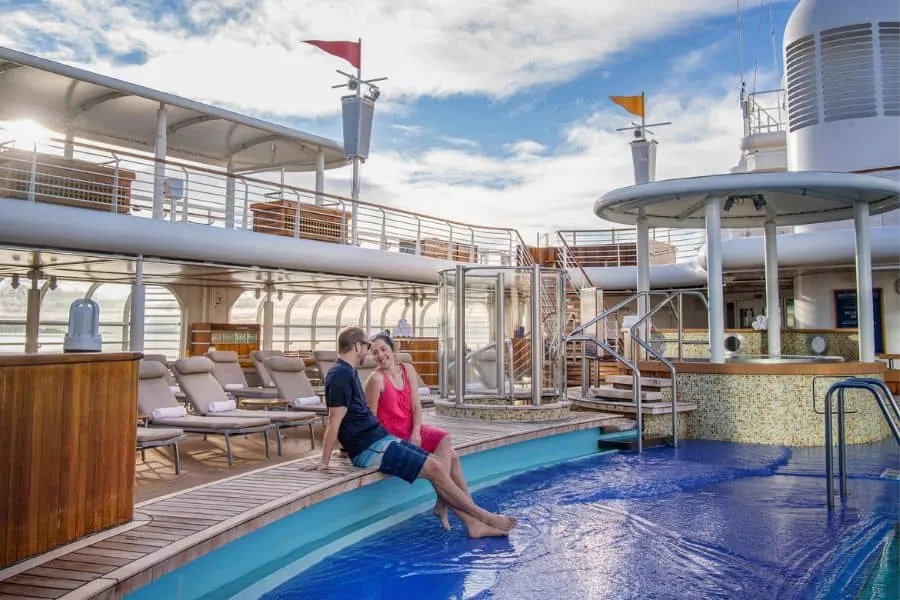 Adults Only Quiet Cove Pool
For adults looking for some quiet relaxation, there is an adult-only pool called Quiet Cove Pool.
This space is a great place to get away from kids running around!
You'll find comfy chairs and hot tubs that are just for adults!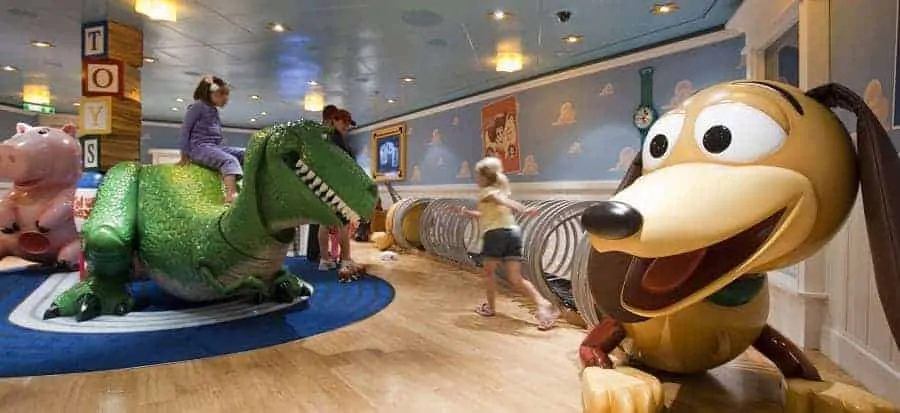 Youth Spaces
In Disney's Oceaneer Club, kids 3-12 have a ton of imaginative play areas!
In the Marvel Super Hero Academy, kids learn the heroic values of enlightenment, worthiness and loyalty from real-life Super Heroes.
In Andy's Room, the world of the Disney•Pixar "Toy Story" films comes to life. Kids experience the feeling of being toy-sized as they play among larger-than-life characters from the animated film.
In Pixie Hollow, children are transported to the enchanted land inhabited by Tinker Bell and her fairy friends. Here, kids can play dress-up, work on individual craft projects, use kid-friendly computers and listen to stories.
Children can enter the worlds of their favorite Disney Junior pals with games, character fun and more.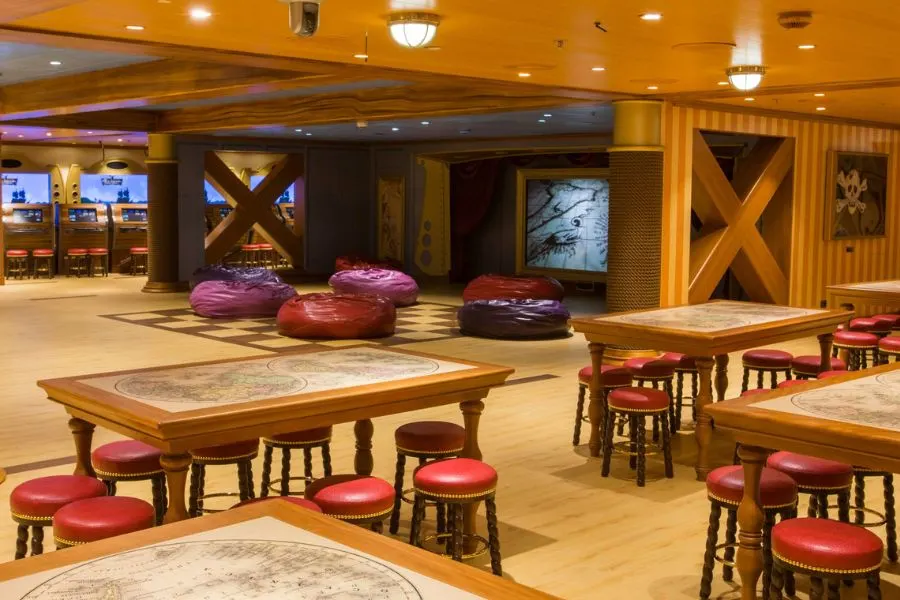 In Oceaneer's Lab, kids 3-12 can get creative with the following places they can explore:
Animator's Studio: Children can create original hand-drawn art and learn to sketch their favorite Disney pals.
Craft Studio: In the Craft Studio, kids can unplug from technology and create at this hands-on arts-and-crafts studio.
Captain's Workshop: Children can kick back, watch Disney movies and play video games amidst pirate-y props in this spacious play area which also hosts numerous activities throughout the day.
The Wheelhouse: Youth can hunt for lost treasure and steer their ship through the mysterious Caribbean Sea in a multiplayer game exclusive to Disney Cruise Line.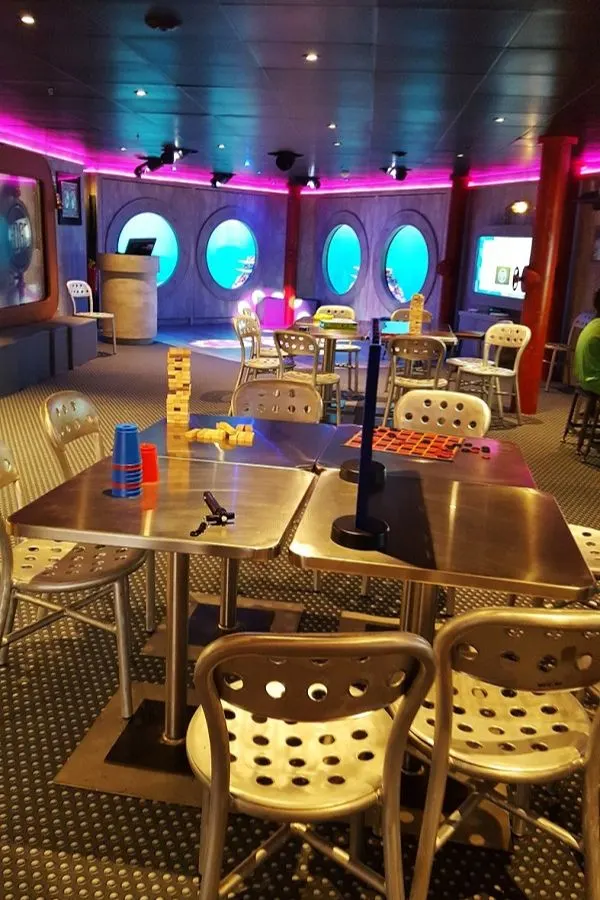 Club Edge is for tweens & teens to enjoy. Designed to look like the basement of a ship it is filled with flat-screen TVs, multiple gaming systems and a dance floor.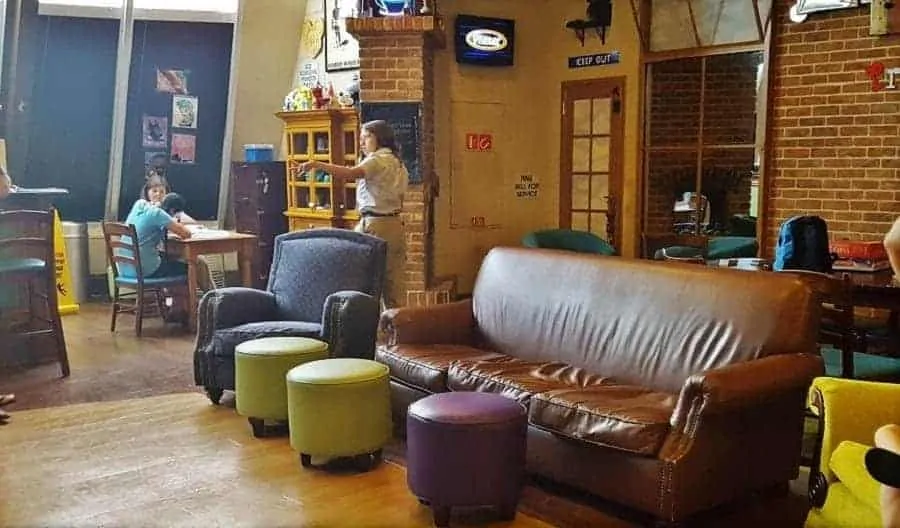 Vibe, a space for teens ages 14-17, is now a trendy urban loft environment. Kids will find a coffee and smoothie bar with plenty of seating.
Teens can spend time lounging, playing video games, or joining in group activities like charades & scavenger hunts.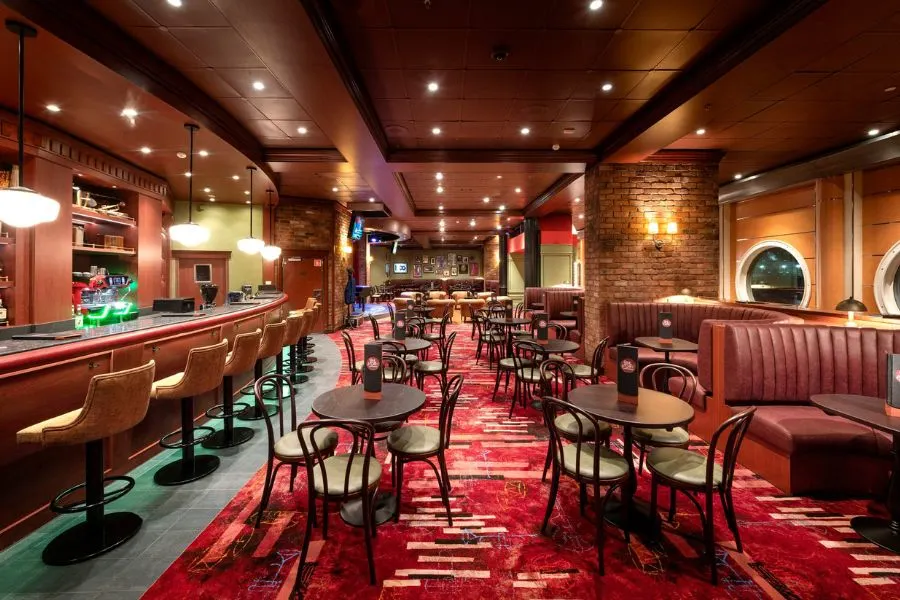 Soul Cat Lounge
When it comes to adult spaces, the newest is the Soul Cat Lounge. It has been designed to look like the Half Note Lounge from the Disney Pixar animated film, Soul.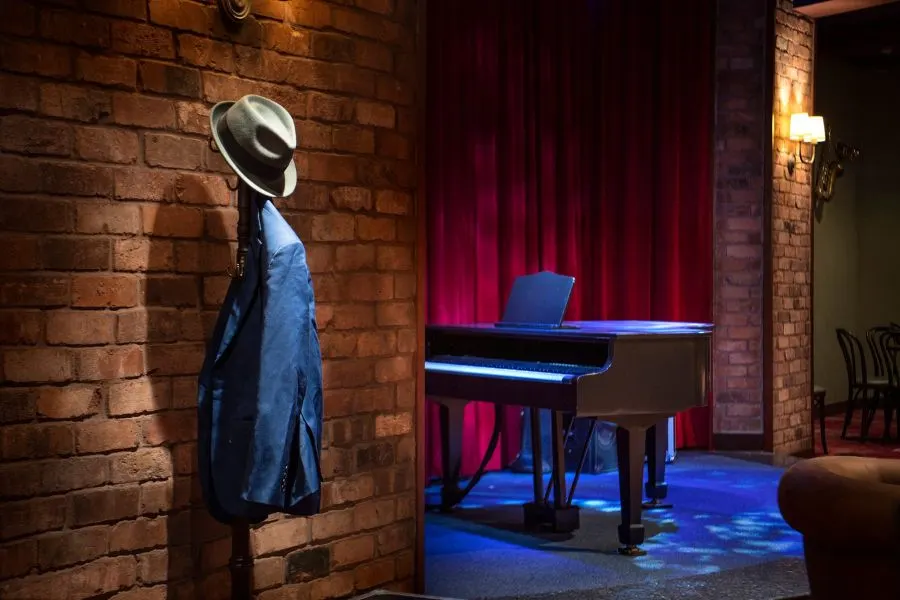 Guests will feel like they have entered a classic New York jazz club with decorative details like brick walls, wood accents,, and leather seating around a stage set for live music.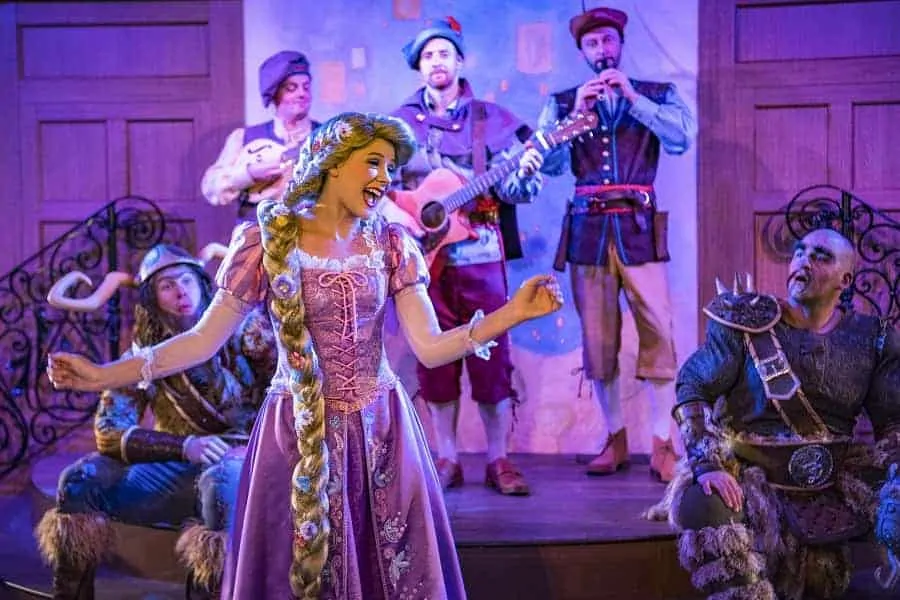 Rapunzel's Royal Table
This table service restaurant features characters from Tangled and live entertainment!
Guests will be transported to the kingdom of Corona for an evening of music and interactive fun.
You will see Rapunzel, Flynn Rider, and the mischievous Snuggly Duckling Thugs.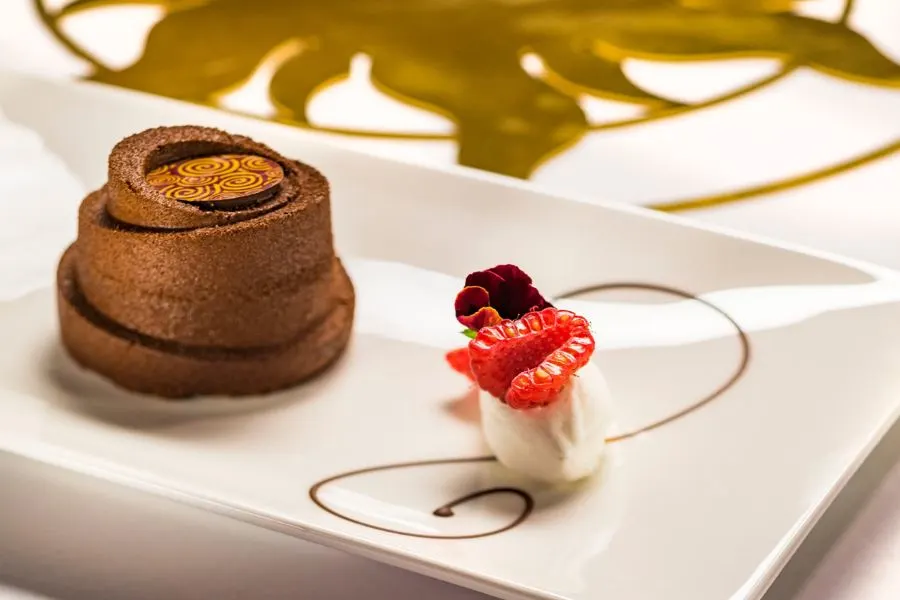 Exclusive to the Disney Magic at Rapunzel's Royal Table is the signature Gothel Black Forest Tower dessert made of chocolate crème, chocolate cake & cherry compote.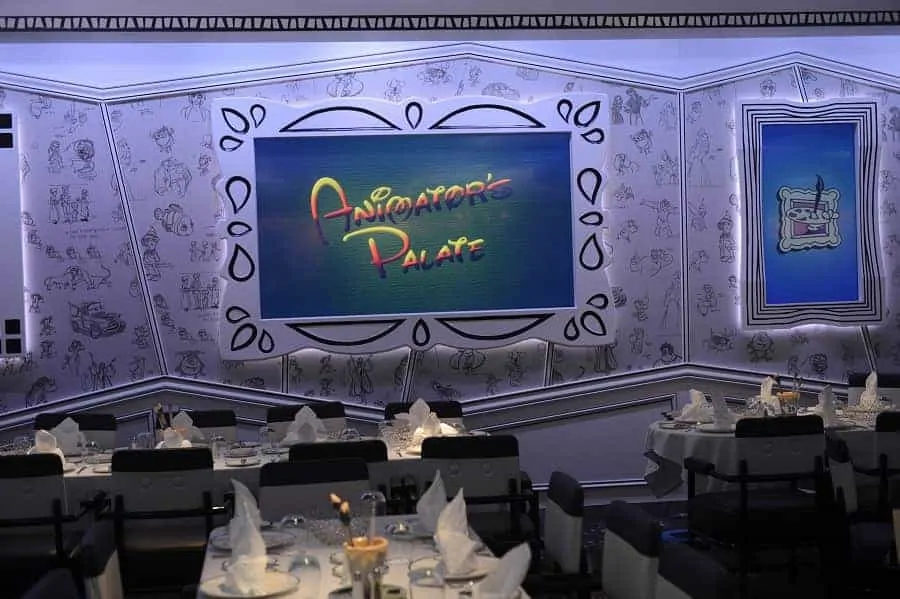 Animator's Palate
I LOVE Animator's Palate. It is on every ship, but each experience is totally different.
On the Disney Magic, guests are part of the animation process.
You will get a sheet of paper when you arrive. On it, you will draw a stick figure person.
Then as dinner progresses, you will actually get to see your stick figure come to life. Absolutely amazing.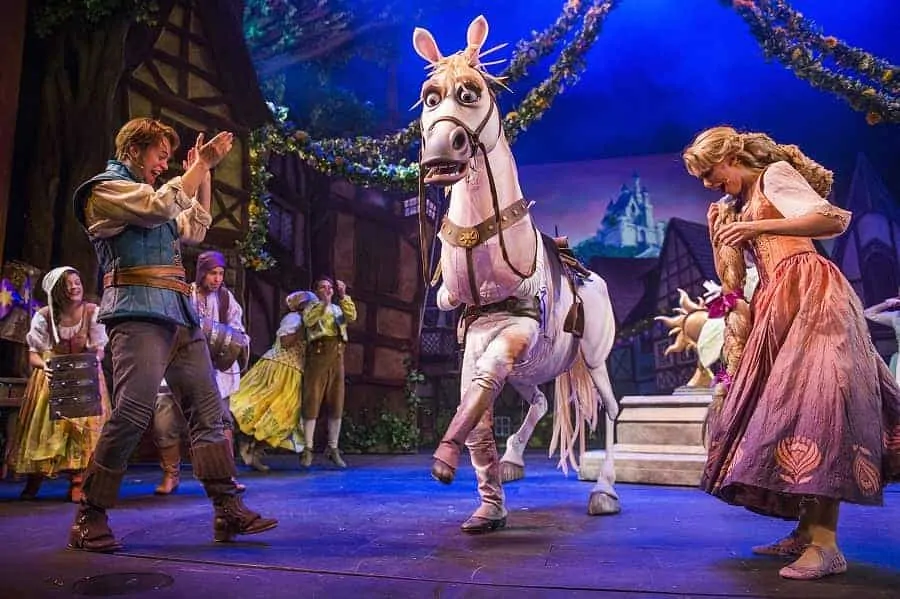 Tangled: The Musical
This is the only ship in the Disney fleet that has a musical production based on Tangled!
If you have a Tangled fan in the house, this is certainly the cruise you will want to take.
There is plenty of fun in this quirky musical performance!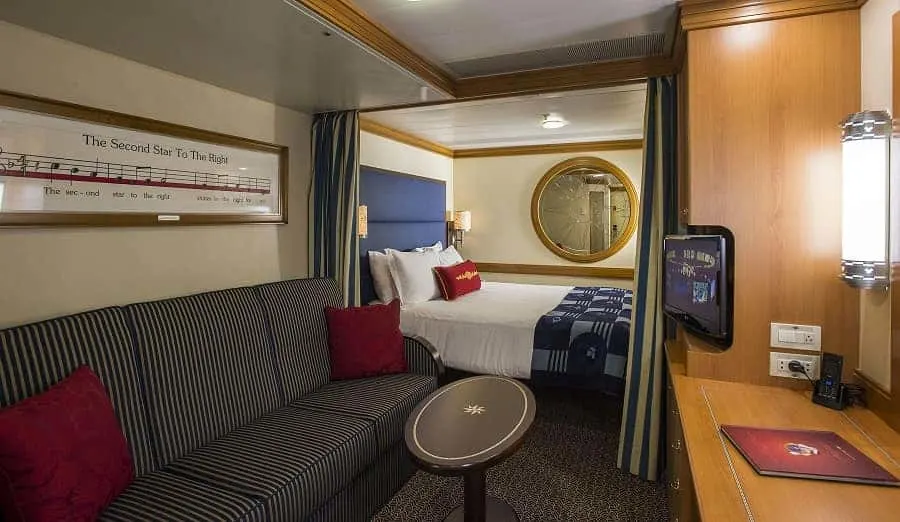 Staterooms on the Disney Magic
Just like the staterooms on the Disney Wonder, the Magic has many more interior rooms and rooms with a port hole than rooms with a verandah.
Interior rooms are often the least expensive and are great for people who are prone to seasickness (interior rooms usually do not have as much sway as other rooms due to being in the middle of the ship).
Another perk to staying in an interior room is that there is no natural light which means the sun won't wake you in the morning!
There are no split baths on the Disney Magic, so your toilet and shower area are combined.
Aside from that it has all the typical things you will find in a Disney Cruise stateroom.
Fort Lauderdale Port
Currently, the Disney Magic is going out of Fort Lauderdale, Galveston, and New Orleans for trips to the Bahamas and the Western Caribbean.
If you are looking to extend your stay before or after your cruise, you can easily plan a vacation in Fort Lauderdale at one of the many hotels.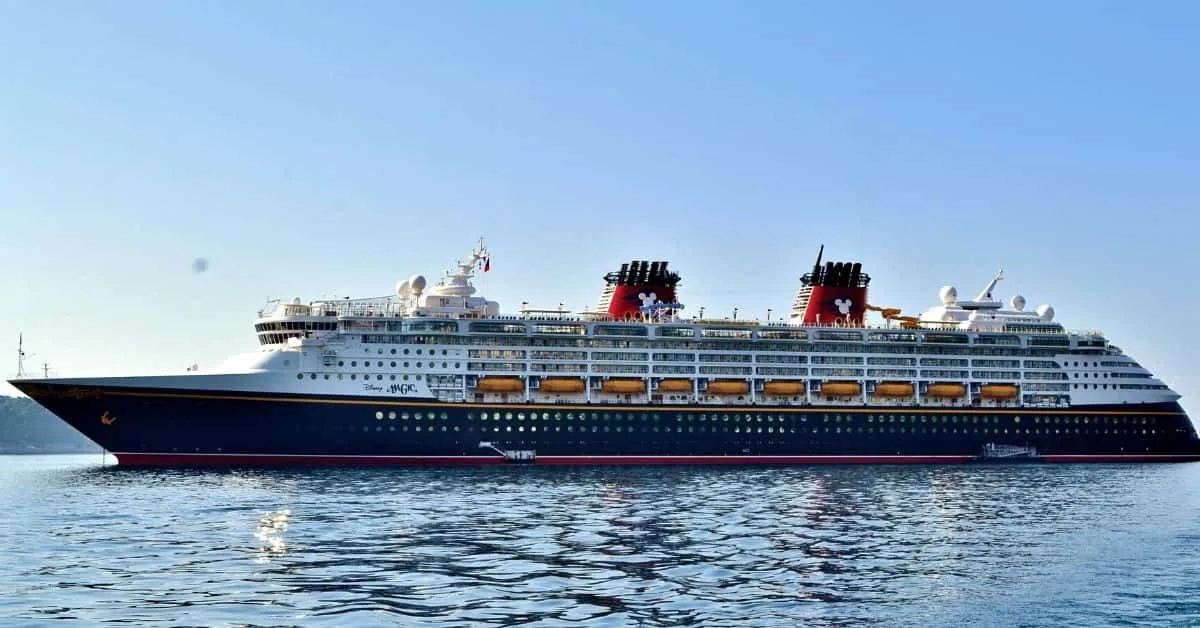 I just can't say enough about how great the Disney Magic is.
If you have been thinking about taking a cruise on it, but are worried that it might not live up to the new ships in the Disney Cruise Line, don't worry. You will have a wonderful time aboard the Disney Magic!
What part of the Disney Magic are you most excited about checking out?