When you begin planning your Disney Cruise on the Wonder, beside choosing the date & cruise itinerary, you will need to decide on a stateroom. There are four different categories of Disney Cruise Line Staterooms (and 10 types of rooms including handicap accessible staterooms) to choose from. For first time cruisers, it can be hard to understand the differences in the Disney Wonder Staterooms.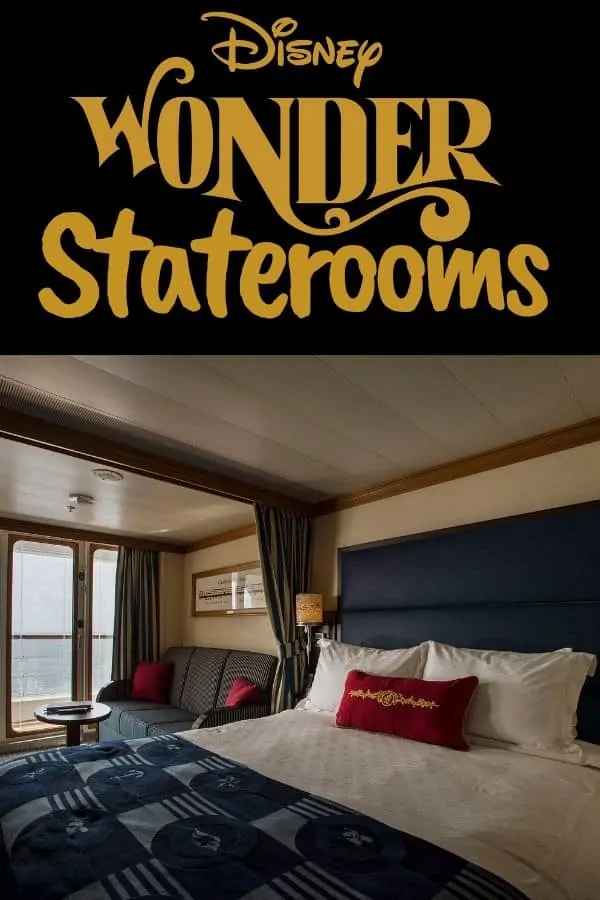 Types of Disney Wonder Staterooms
Interior Staterooms on the Disney Wonder
An interior room is one that does not have a view of the ocean. It is the smallest of the Disney Wonder Staterooms, but it doesn't mean that it lacks character.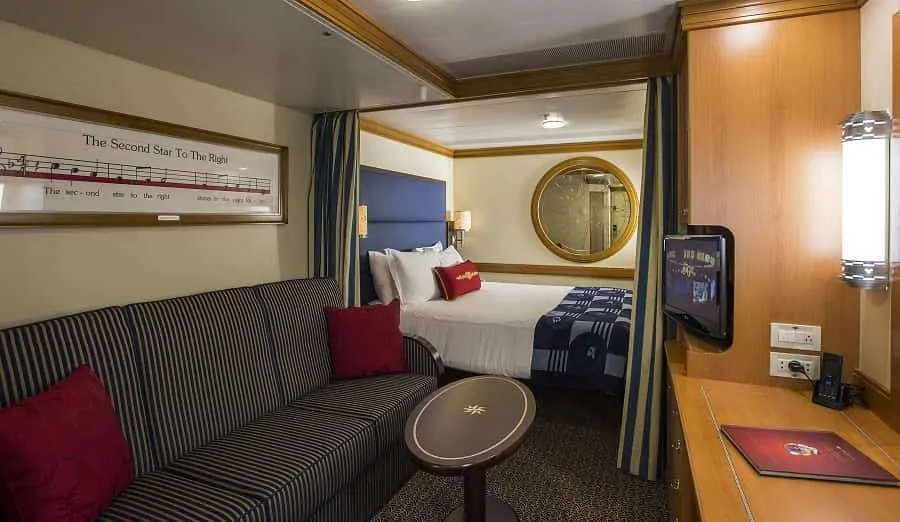 Interior rooms are often the least expensive and are great for people who are prone to seasickness (interior rooms usually do not have as much sway as other rooms due to being in the middle of the ship).
Another perk to staying in an interior room is that there is no natural light which means the sun won't wake you in the morning!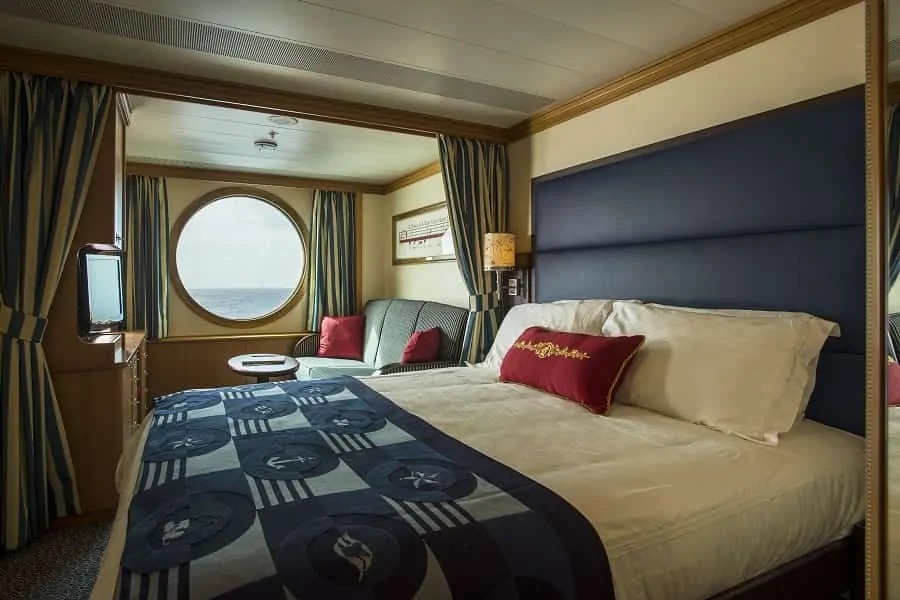 Oceanview Staterooms on the Disney Wonder
These exterior rooms will have a view of the ocean, but the window will not open. There is usually a curtained window seat area so that you can sit & enjoy the view.
If you tend to get sea sick, having a view of the water may help curtail the symptoms as it is said to help your brain deal with balancing the equilibrium.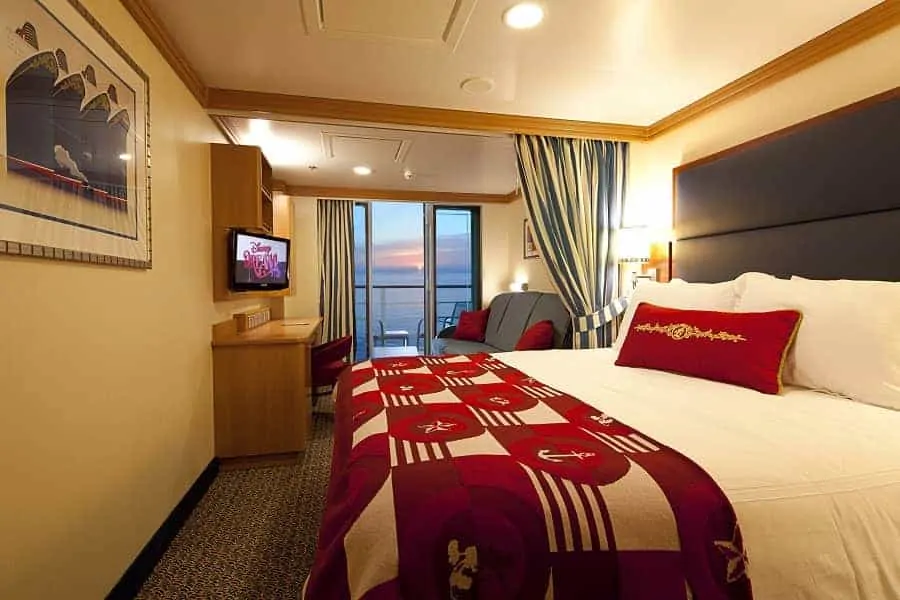 Verandah Staterooms on the Disney Wonder
Not only will you have a view of the ocean, you will get a small balcony. We always like this room because of the "extra" outdoor square footage.
There is a partition in between the bed and the couch that can be closed at bedtime.
The Family Deluxe Verandah Rooms with are a bit larger and give you extra seating! If you choose this room, you will find that it not only features a couch (that turns into a bed), but also has a chair.
Concierge Staterooms on the Disney Wonder
These fancy Disney Cruise line staterooms have a separate bedroom area, private balcony and have their own private lounge area (for all Concierge level guests) that has a mini fridge with cold water and small snacks.
What You will find in All Staterooms on the Disney Wonder
While all stateroom are a bit different based on category & type, you will be able to find that they do have many things in common.
All staterooms on the Disney Cruise Line come with the following:
Throw Blanket
FREE H20 Plus toiletries (soap, shampoo, conditioner & lotion)
Post Cards & Note paper
A refrigerator
A hairdryer
Television
Housekeeping services twice a day (morning; typically before lunch & evening turn down service)
Have you been on a Disney Cruise? What Stateroom Type is your favorite?