Packing for a Disney cruise can be tricky because most people want to keep their luggage as light as possible. Luckily, Disney Cruise Line recognizes this and tries to give you some of the comforts of home in your Disney Cruise Stateroom.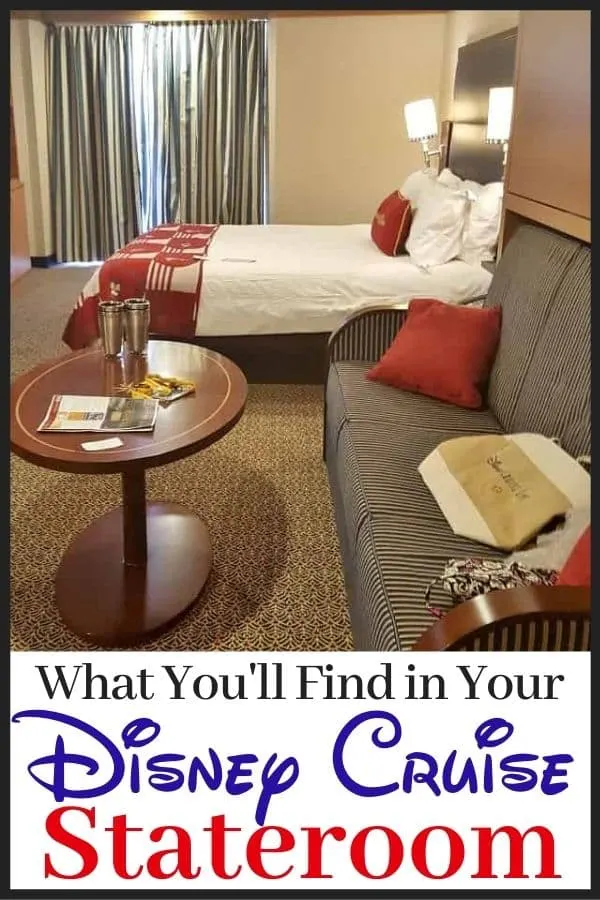 10 Things in Your Disney Cruise Stateroom:
1. Hair Dryer
There will be one inside of a desk drawer on the newer Disney cruise ships (Dream/Fantasy) and one on the wall of the bathroom on the older ships (Wonder/Magic).
The ones attached to the walls are terrible, but you can ask your room steward for a corded dryer.
2. Disney Cruise Post Cards & Disney Cruise Line stationary.
If you are considering sending a postcard home during your cruise, you don't have to worry about buying them on board.
There are usually two postcards (featuring characters/ship) and some Disney Cruise Line stationary/envelopes inside the desk drawer.
One thing you will need is a stamp. The best place to purchase one is Castaway Cay in the Bahamas. You will walk right by the Post Office on your way to the beach.
This is a one of a kind stamp you won't be able to get anywhere else. Just make sure you have cash/change on hand.
3. Disney retractable ink pens
There are ink pens in the desk drawer and are perfect for autographs! There are also pens at the customer service desk.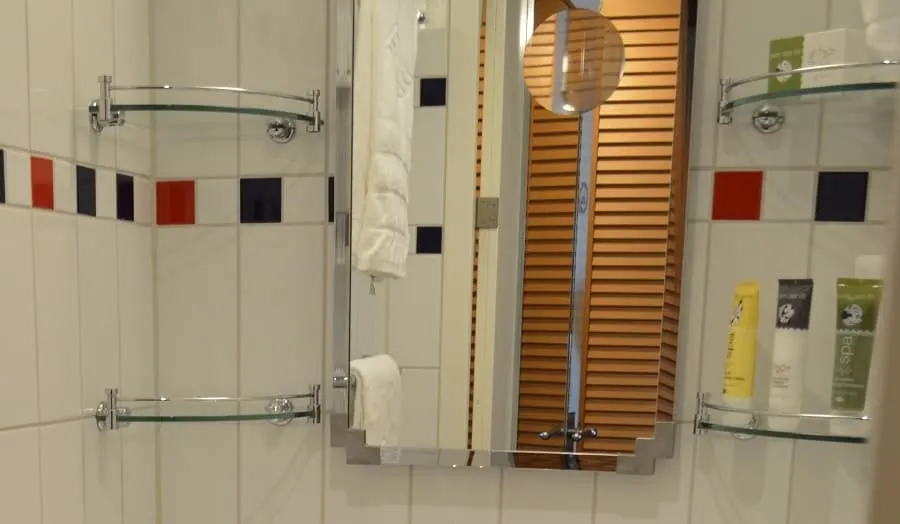 4. Shampoo, Body Lotion, and Soap.
Disney Cruise Line provides these essentials in the bathroom and will restock them daily (or as requested).
This isn't just any type of bath product, they are premium H20 Brands with wonderful scents like Aloe Sea Salt and Orange Citrus!
5. Alarm clock
While many people now use their cell phones for alarm clocks, you will take pleasure in knowing that Disney provides a clock in each room so you don't have to keep your phone turned on during your trip (unless you want to).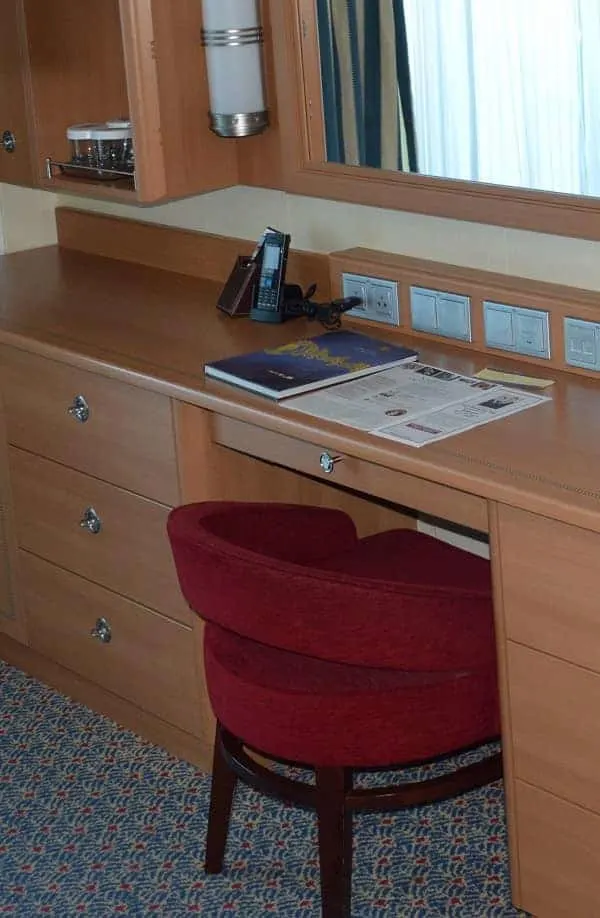 6. 2 Wave phones (similar to cell phone)
These phones that are similiar to a cell phone allows you to communicated with other members of your group both on board and at Disney's Castaway Cay.
These are great and serve like a walkie-talkie so that you can keep up with family members who are going in different directions.
7. Safe
You'll be able to lock away valuables if you feel unsafe leaving them out in your stateroom. The safe can be found inside the closet.
Just be to read the instructions on how to use the safe.
If for any reason you find that you forget your code, ask your Stateroom attendant as they have a way to access the contents of your safe in the event that you lock yourself out of it.
Don't ask how we know this. :)
8. Mini fridge
You will have a mini fridge, hidden in the desk, where you can keep bottled water or other items cold.
This is a great place to keep your bottle water or canned beverages you might bring from home.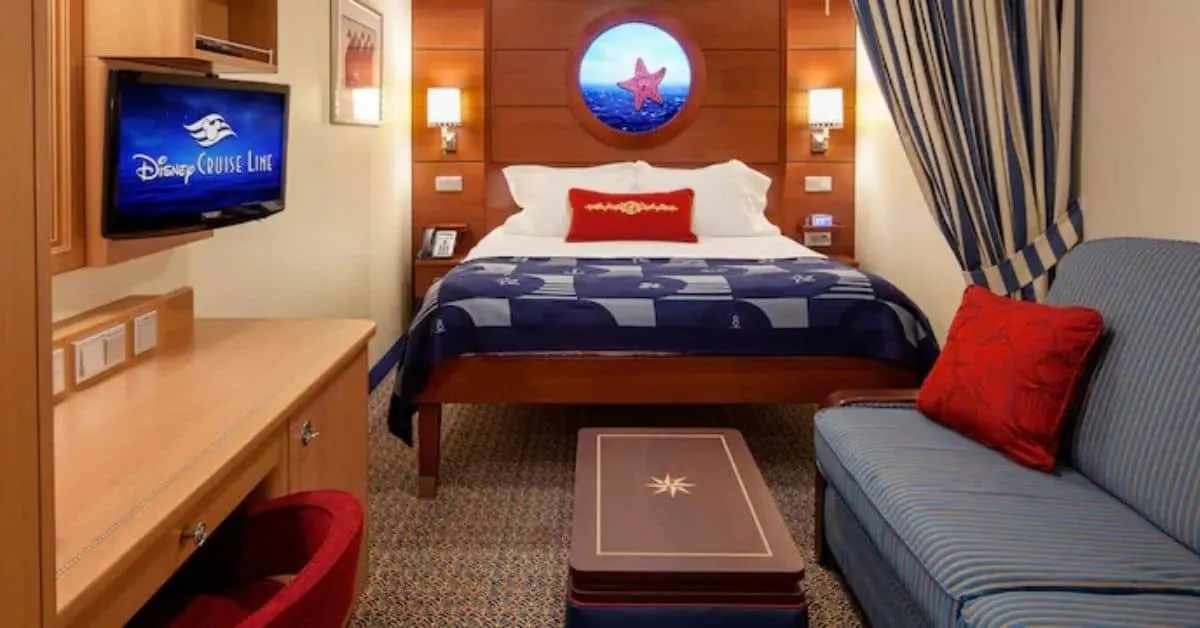 9. Blanket
Should you get cold, you'll find a lightweight blanket in a cabinet. Sounds crazy that you might get cold, but sometimes a little too much sun can make your body react with a slight chill.
10. Pool Towels
You will not need your own pool/ beach towel! There are unlimited pool towels in bins near the pool and there are towel stations when you leave the ship on Castaway Cay.
You can even take towels on your excursion, but be sure to remember to bring them back. They are lightweight and white, so only bring your own towel if you absolutely need it.
---
It is nice that Disney provides so many things in your stateroom that you don't have to over-pack! Wondering what you should bring with you on a Disney Cruise. We have the perfect Disney Cruise packing list.
Are there any items in your Disney Cruise Stateroom that I am missing?