Have you had a chance to check out the Disney Keys to the Kingdom tour that takes you behind the scenes at the Magic Kingdom? I consider it one of Disney's hidden jewels that not everyone takes advantage of.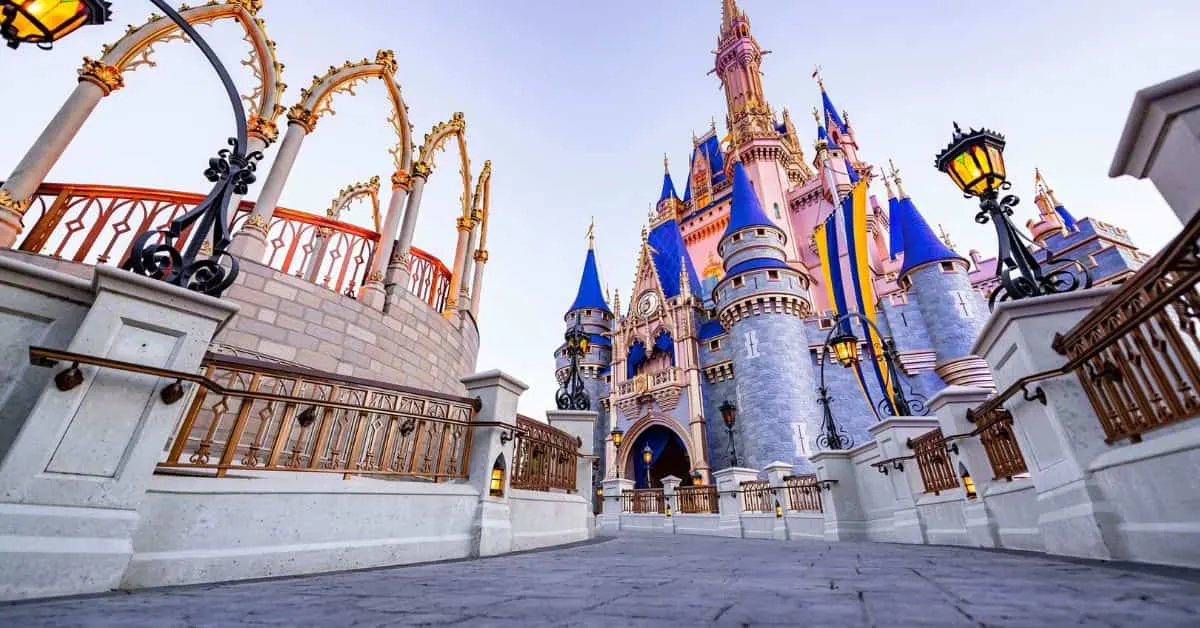 Today, our guest blogger Sarah from 2PawsDesigns is going to share her Disney Keys to the Kingdom Tour Review.
Walt Disney World isn't just for kids.
My husband and I visited 3 times as a couple before we started a family.
One of the perks is being able to do things you wouldn't normally do with young kids, such as taking one of Disney's specialized tours.
After looking at our options, we decided on Disney World's Keys to the Kingdom Tour.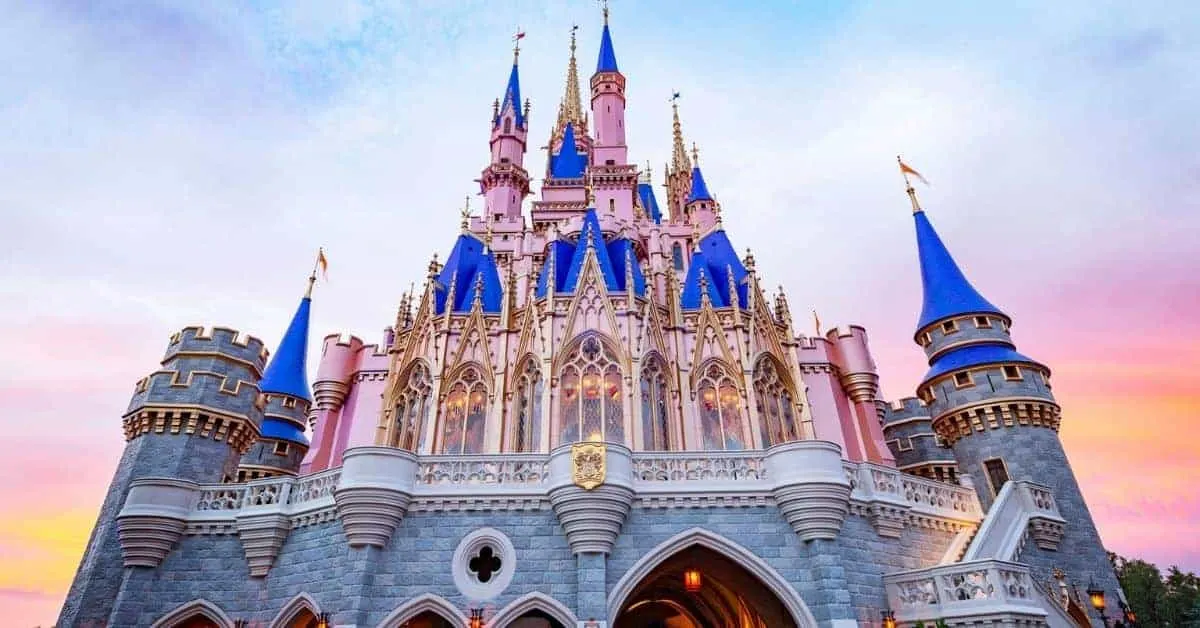 Disney Keys to the Kingdom Tour Review
The Keys to the Kingdom tour is a 5-hour walking tour offered to guests ages 16 and older that takes you behind the scenes in the Magic Kingdom.
Tour guests get taken through doors that lead from Main Street shops into the hidden world of Disney that helps run the park.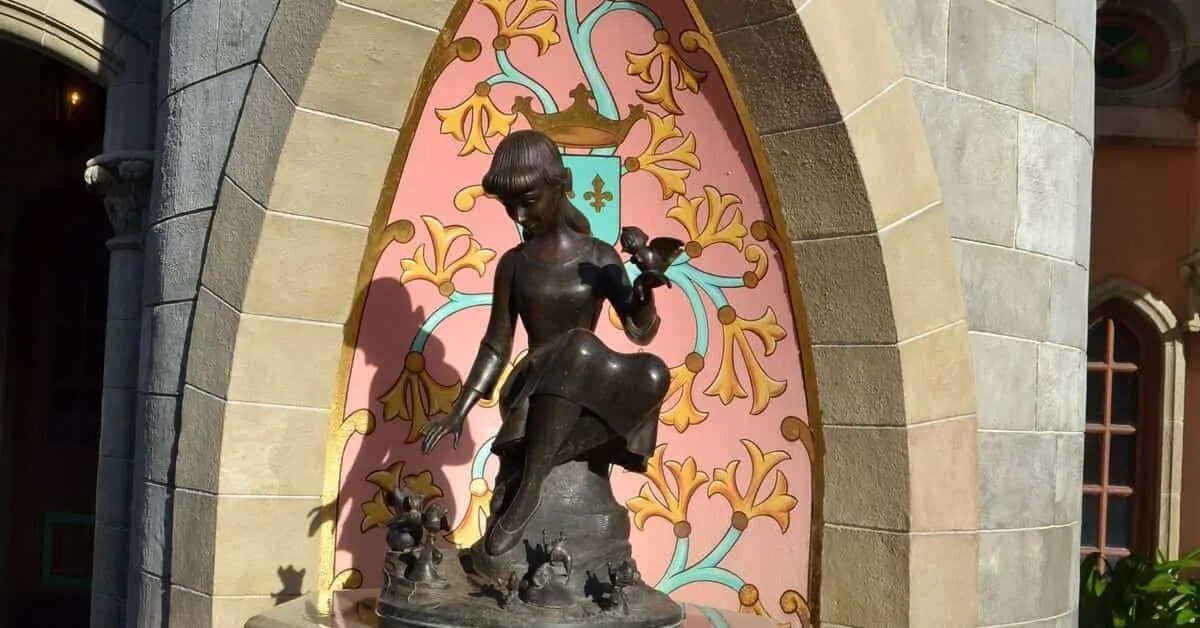 Keys to the Kingdom Tour Experiences:
Seeing where parade floats are created & stored.
Spotting characters in partial costumes
Going through the Utilidor (secret area underneath the park allowing people and items to move seamlessly through without guests ever catching a glimpse).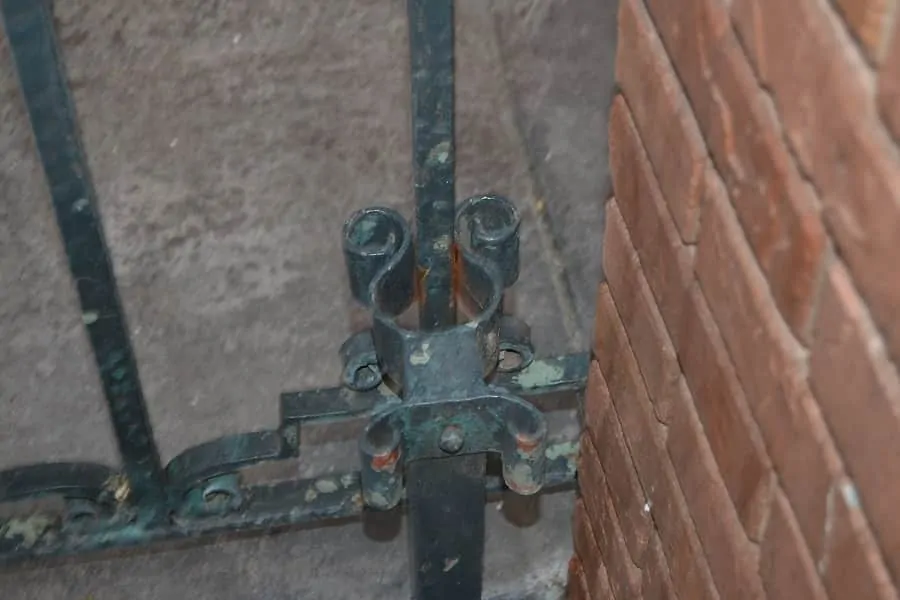 The cast member leading our tour gave us a bit of Walt Disney World history, answered all of our questions, shared details about a few unique items such as facts about the Magic Kingdom castle, stories about Tinker Bell "flying" from the castle at night, and where to find a few hidden Mickeys that we might have otherwise missed.
Notice that I have no photos to share of the behind the scenes part?
That's because absolutely no photography is allowed (this includes cell phones).
You can visit and see during the tour, but understandably, Disney likes to keep behind the scenes details a bit of a secret.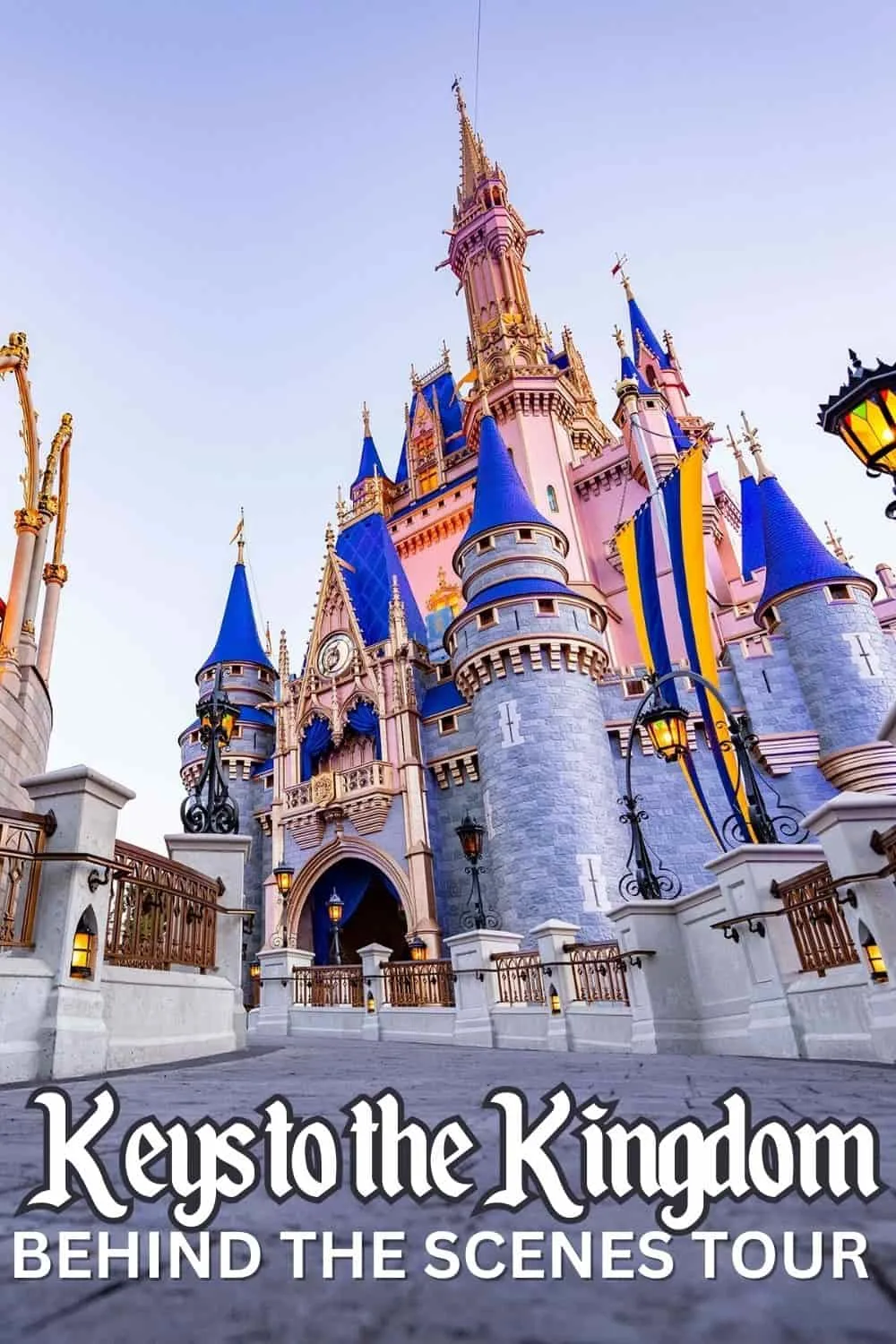 Keys to the Kingdom Tour Details
Location: Magic Kingdom
When: Daily
Duration: 4½-5 hours
Ages: 16 and up
Price: $114 (Annual Passholders, Disney Chase Visa Card members and Disney Vacation Club Members qualify for a 15% discount.)
Details: Lunch included