(We may earn a commission via affiliate links in this post. Read our full disclosure policy.)
If you are someone who frequently travels to Disney World, you may be considering getting a Disney Annual Pass. This is a huge decision to make and you will want to make sure if makes financial sense for you! There are some things you will certainly want to think about before taking the plunge!
2021 Disney Annual Pass Prices
Disney Platinum Plus Pass $1,295
Free Entry to all four Disney theme parks and both Disney water parks.
Free Green Fees at Disney's Oak Trail Golf Course
Free Entrance to ESPN Wide World of Sports Complex (event days only)
Free Photopass downloads
20% discount on many Disney restaurants and store merchandise
Free standard theme park parking
Disney Platinum Pass $1,195
Water Parks Annual Pass $139
Free Entry to both Disney World Waterparks.
Is there a Discount to Renew Disney Annual Pass?
If you renew your Disney World Annual Pass, you will save about 15%. 15% is a good savings, but you should do the math to decide if it is better for you to renew when it expires or wait until your next Disney vacation and just pay full price.
Keep in mind that the Disney World Annual pass is known to go up in price each year. You will want to check the price before making your decision.
How can I renew my Disney Annual Pass?
You can Renew online, at any Disney World Resort theme park ticket window, Disney Springs Guest Relations desk, or over the phone by calling (407) 560-PASS.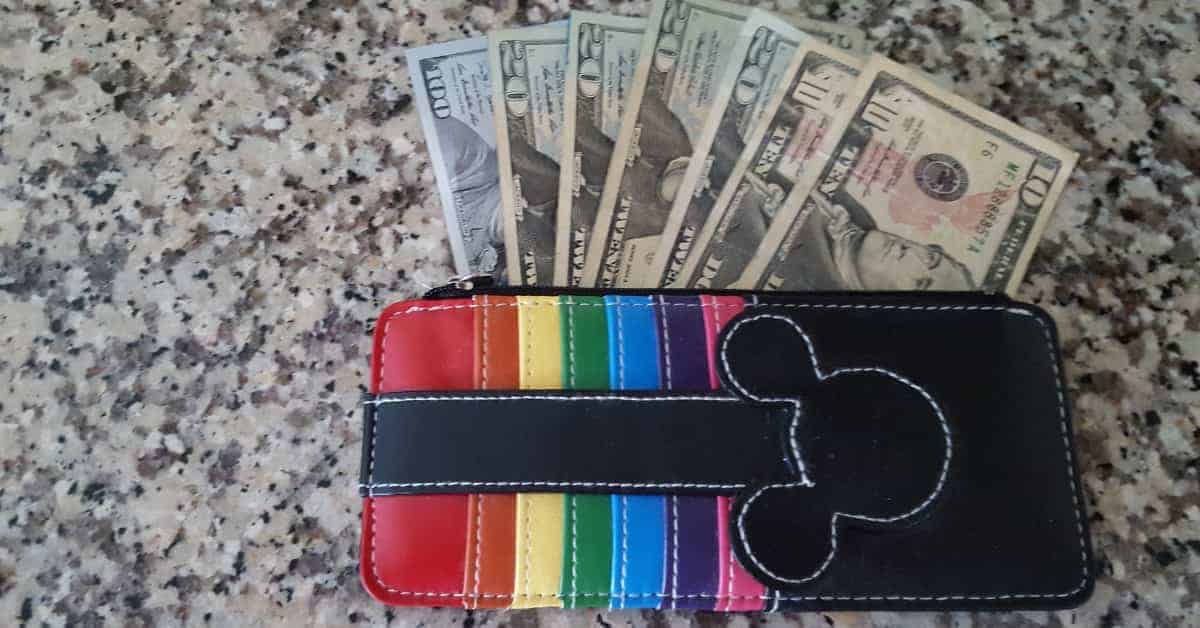 How to Get the Best Price on the Disney World Annual Pass
One of the best ways to save a little money on your Disney World Annual pass is to do something called "Ticket bridging."
This is when you book a trip to Disney World with a discount and then upgrade your current tickets to an Annual Pass.
In order to do this, all you have to do is go to Guest services and let them know that you want to purchase the annual pass and that you would like credit for the tickets already purchased.
They will credit your annual pass price with the current face value of the tickets (not the discounted rate you might have paid).
While not a HUGE savings, every little bit to bring that price down, helps!
Is the Disney Annual Pass is worth it?
You will want to take a look at when you are most likely to travel for the next 12 months.
If you add up the cost of all the tickets to Disney World for that year, you will want to make sure that they match or exceed the total cost of the Disney World Annual Pass.
Disney Annual Pass Cost Comparison:
June (Summer) 5 Day through Undercover Tourist: $470.89
December (Christmas) 5 Day through Undercover Tourist: $482.67
Total for 10 days of tickets through Undercover Tourist: $953.56
$25 per day parking fee x 10 days= $250
Total of Tickets plus Parking cost= $1203.56
As you can see it is a total wash as far as ticket prices go, but you will get some pretty cool Annual Passholder benefits.
Disney World Annual Passholder Benefits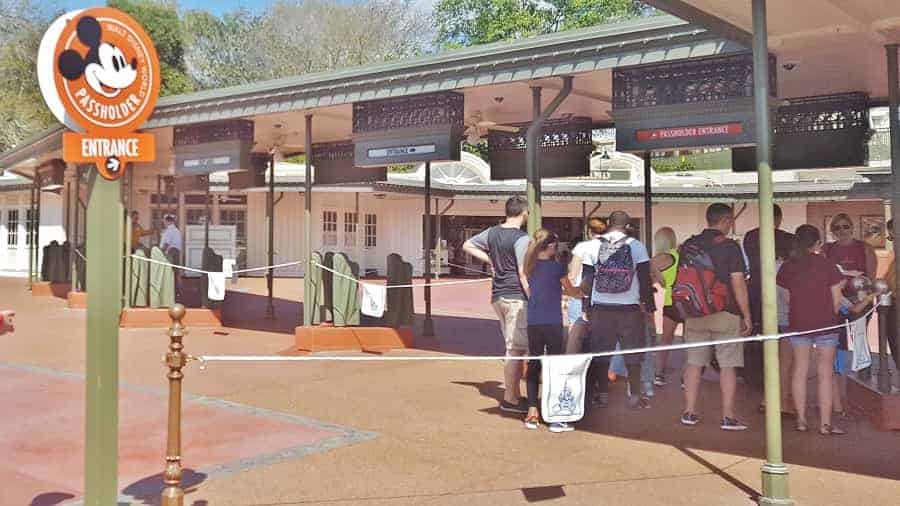 Special Park Entrance
There is a line set aside for Annual Passholders at each of the four Disney World parks. This line is usually shorter than all of the other lines, which means those with Disney Annual passes get in to the park much faster.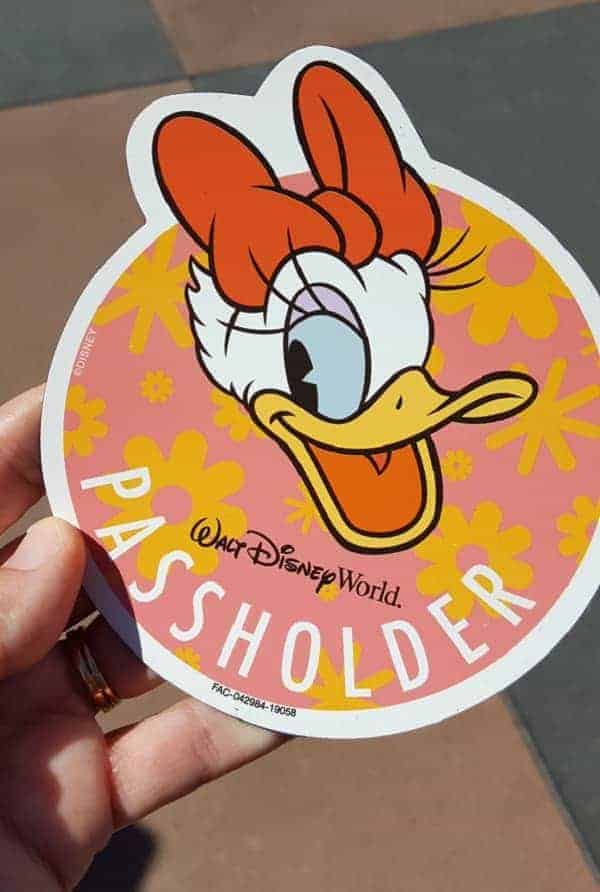 Annual Passholders Welcome Kit
All Disney World Annual Passholders receive Disney AP Magnets when they receive their welcome kit. You can also get special AP magnets for different seasons in the year for FREE.
Exclusive Annual Passholder Merchandise
Annual Passholders are able to purchase certain merchandise that isn't available to the general public. Usually this is based on special events or new rides opening in the park.
Special Event Ticket Discounts throughout the year
While you can get Discounted Tickets through Undercover Tourist to Mickey's Not-So-Scary Halloween Party and Mickey's Very Merry Christmas Party, an Annual Pass discount is available as well.
Annual Passholder Disney Resort Room Offers
Disney Annual Passholders usually are given discounts for resort stays various times throughout the year. The savings isn't huge, but if you like to stay on resort, this is the only way to really get a deal.
Passholders Save on 1-Day Water Park Tickets. Get a 1-Day Water Park Tickets for just $49 plus tax.
Even more Disney World Annual Pass Discounts
$2 off Adult Admission to select AMC movies at Disney Springs
Up to 15% off Tours like Keys to the Kingdom Tour.
Up to 20% off various stores in Disney Springs ($30 off $125 Purchase for Vera Bradley store)
15% off Miniature Golf
20% off Banshees and the Avatar Maker Program in Windtraders of Animal Kingdom.
Save $30 on Disney After Hours & Disney Villains After Hours
Save $5 on Tickets to Disney H2O Glow Nights
10% off Pirates and Pals Fireworks Voyage
---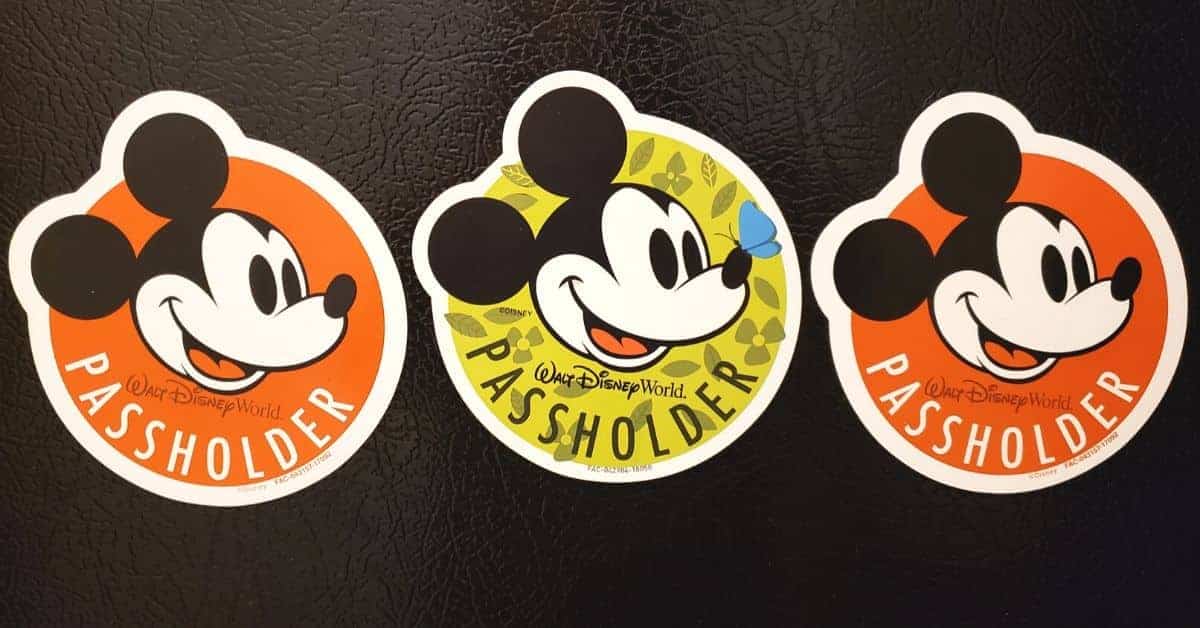 At the end of the day you will need to weigh out whether or not you will be able to get your money out of purchasing the annual pass.
One thing to consider is getting just one Annual Pass for someone in your family.
This way, even if you don't think you will get to the park enough to make it affordable, you can still get the other benefits (which in the end may add up to be just as good).
What are your thoughts about the Disney World Annual Pass? Have you made the jump? Did you think it was worth it?