Part of what makes visiting Disneyland so special is what happens after dark! The streets light up, you can see Fantasmic and the fireworks show. But one of the most special things to experience at night is the Main Street Electrical Parade!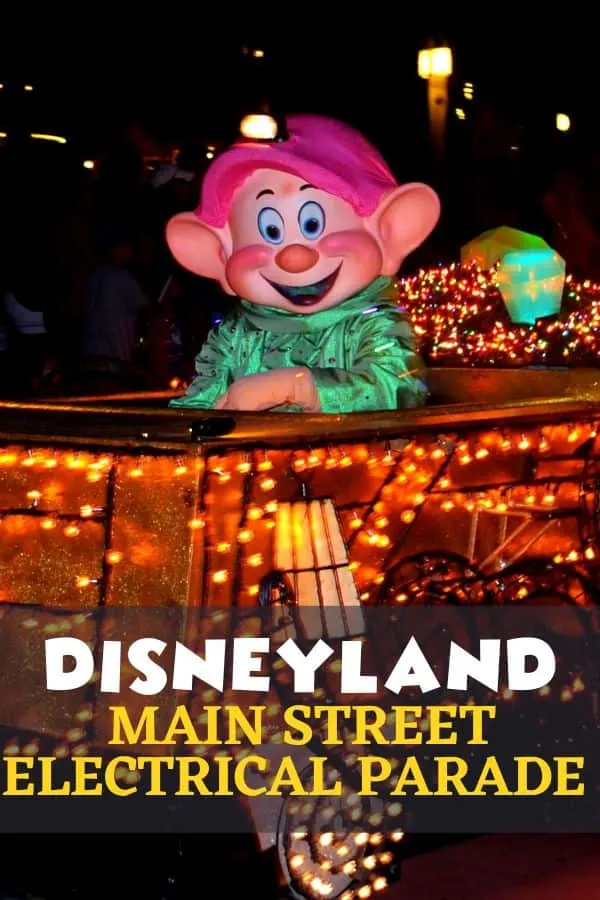 Main Street Electrical Parade
Over the past fifty years, the Main Street Electrical Parade has provided guests at both Walt Disney World and Disneyland the ability to experience a night show like no other.
This night parade takes popular Disney stories and characters and brings them to life with thousands of sparkling lights.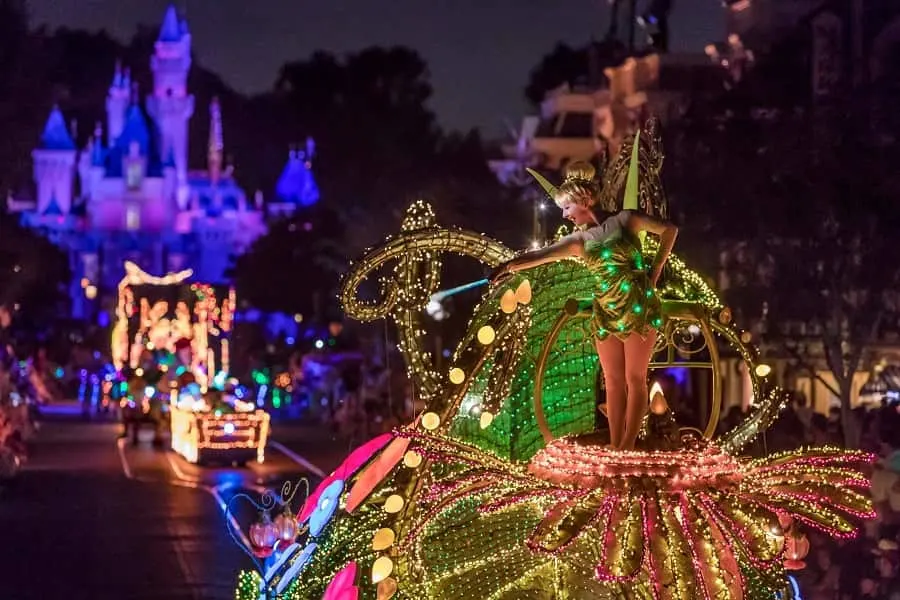 Not only are the floats lit, performers throughout the parade also wear dazzling costumes that feature shimmering fabrics with built-in lighting.
To mark the 50th anniversary of the Main Street Electrical Parade, this year will feature 22 floats!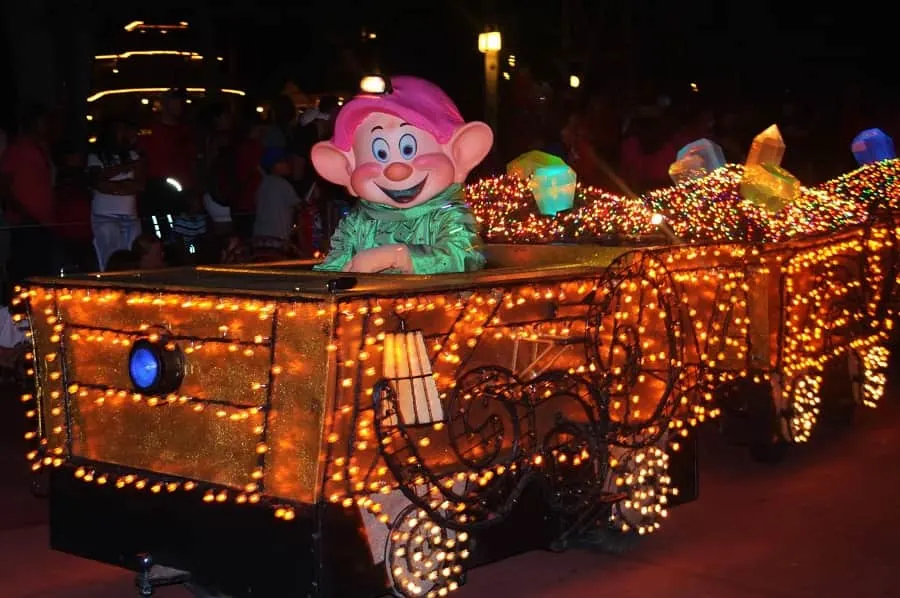 While you will see many of your favorite floats from years past, this year will also feature new floats featuring "Encanto," "Frozen," "The Jungle Book," "Raya and the Last Dragon," "Aladdin," "Coco," "Mulan," "Brave," "The Princess and the Frog" and more.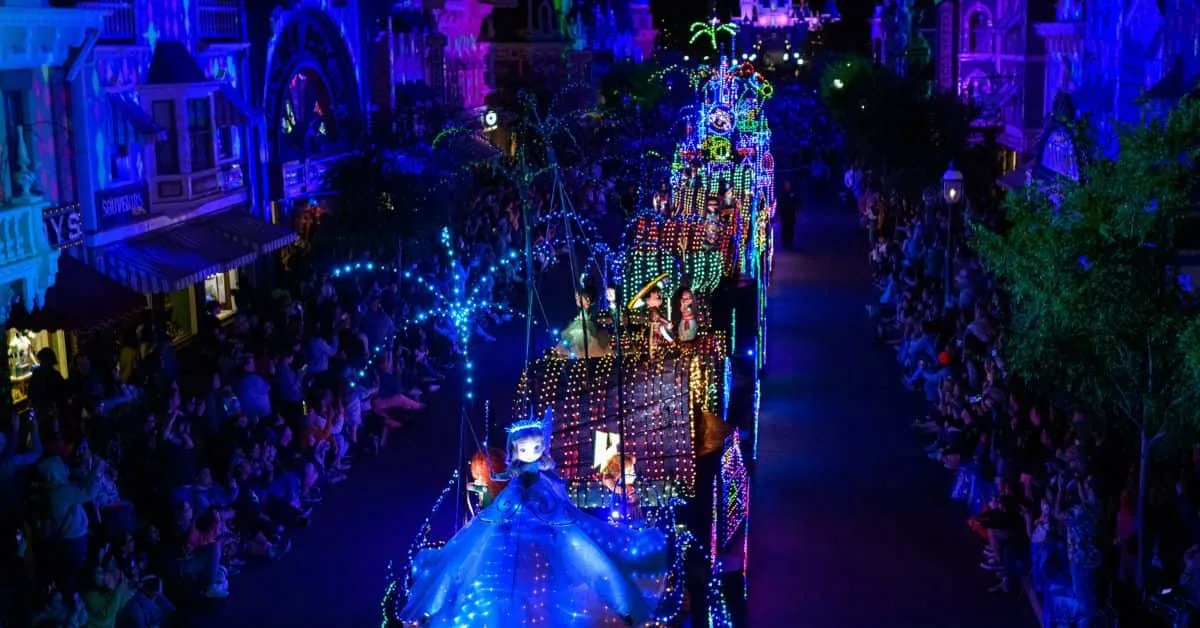 This years parade will also feature a magnificent grand finale that celebrates the theme of togetherness in an all-new float inspired by Mary Blaire's It's a Small World.
If you have never seen this parade, you will be able to see it twice a night, 8:45 PM & 10:45 PM.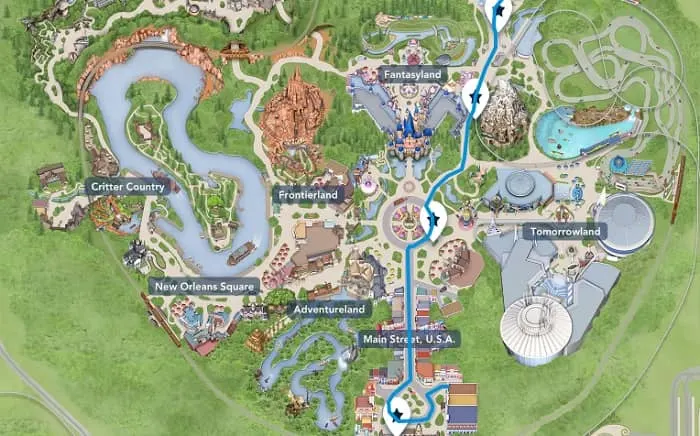 Main Street Electrical Parade Route
The parade only lasts 22 minutes but depending on where you are on the route, you will see floats at different times. The best places to see the parade is along Main Street USA.
Have you seen the Main Street Electrical Parade? What is your favorite part?