(We may earn a commission via affiliate links in this post. Read our full disclosure policy.)
Looking for a little Disney in South Carolina? Look no further than the Disney Hilton Head Island Resort! You will get all the perks of a Disney Resort while not having to make the trip all the way to Florida!
This resort is packed full of Disney charm and only minutes from the beautiful Hilton Head beaches! Wondering what you'll find at Disney's Hilton Head Island Resort? Here is a glimpse…
Vacationing at Disney Hilton Head Resort
When you arrive at the Disney Hilton Head Resort, you gave to go through a guard station to enter the property which is very similar to staying at a Disney World Resort.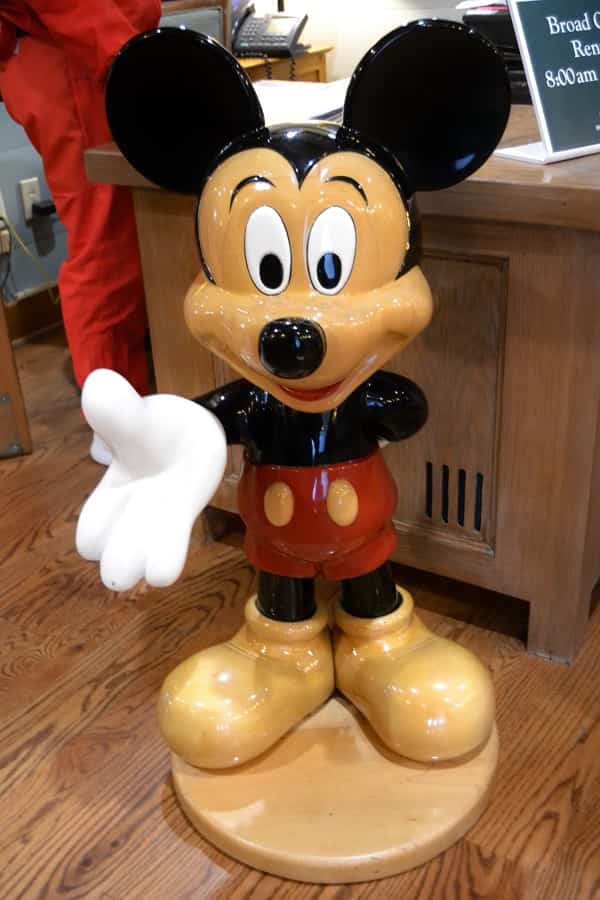 You will even find a large Mickey Mouse Sculpture as soon as you enter the main lobby.
The guest check in area is small, but all cast members are in full Disney service style! You will feel like you have arrived home.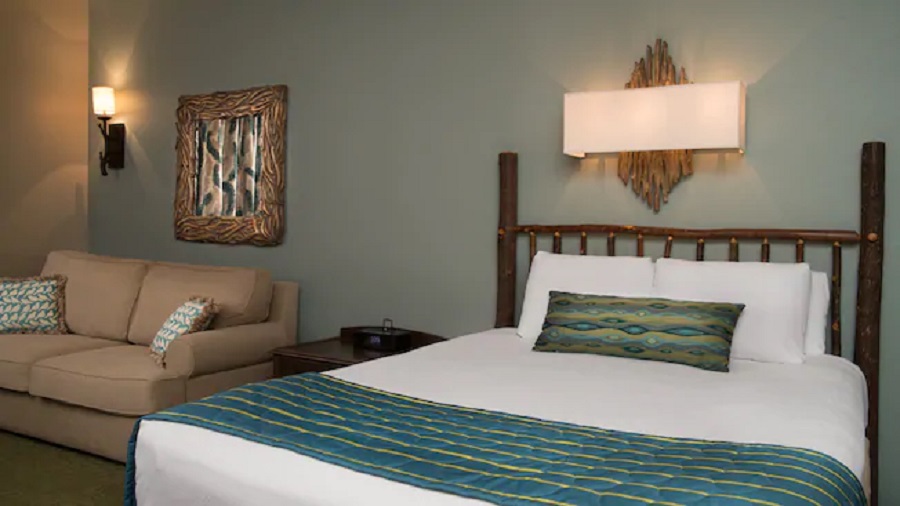 Disney Hilton Head Resort Rooms
The Disney Hilton Head resort has three room types to choose from: Deluxe Studio, 1 Bedroom Villa, 2 Bedroom Villa.
The Deluxe studio has 1 Queen Bed and 1 Double-Size Sleeper Sofa.
The 1 Bedroom Villa has 1 King Bed and 1 Queen-Size Sleeper Sofa along with 1 Twin-Size Sleeper Chair
The 2 Bedroom Villa has 1 King Bed and 2 Queen Beds and 1 Queen-Size Sleeper Sofa and 1 Twin-Size Sleeper Chair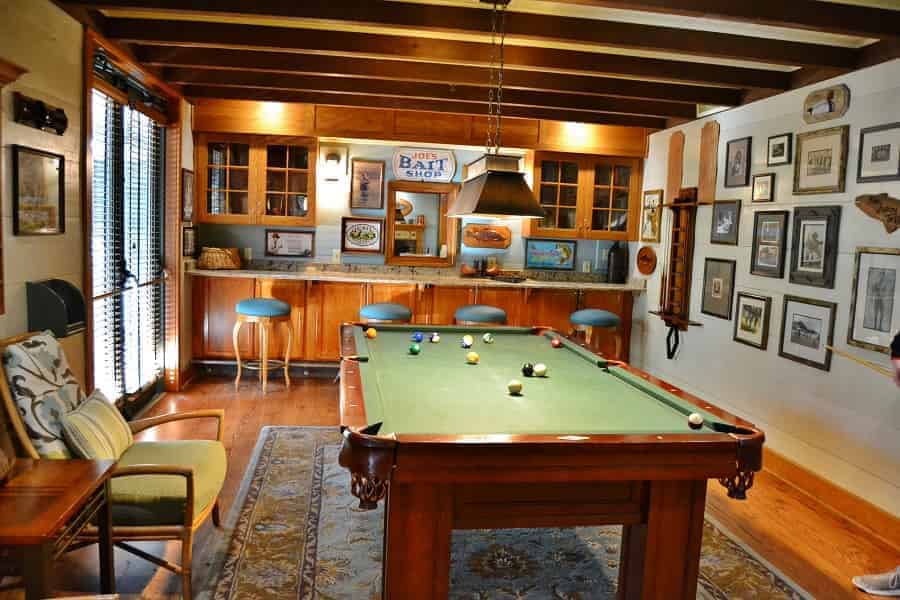 Disney Hilton Head Island Recreation
Right off the lobby is the recreation area. Here, you can watch TV, read a book, play a game of checkers or play pool.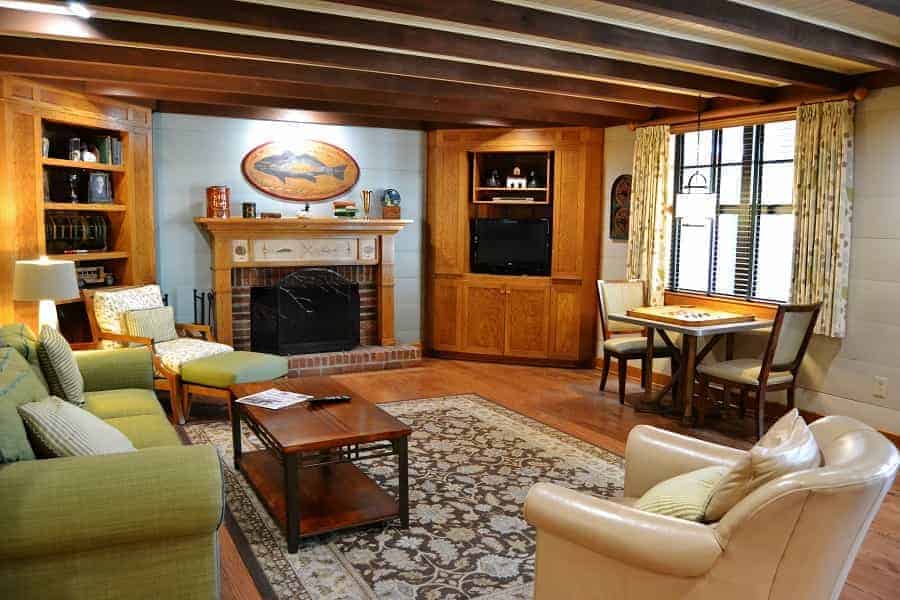 Built to look like a cabin, you will find the space relaxing and a great place to unwind.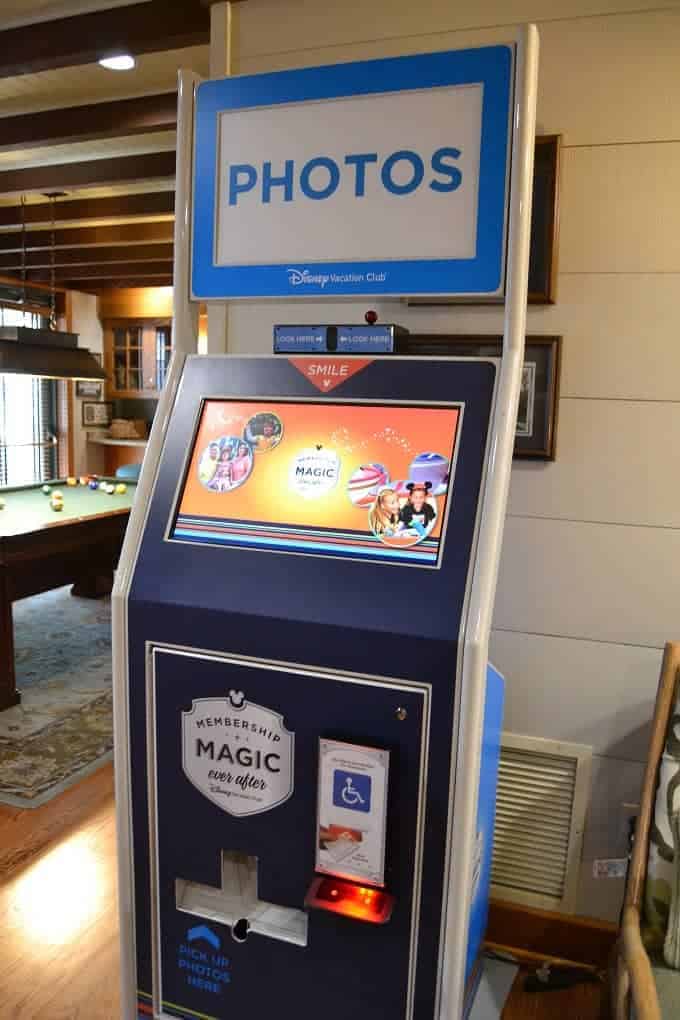 Also located here is a Photo Magic picture station. These photo stations allow you to take fun photos with goofy graphics, frames and lenses and then print them out straight away.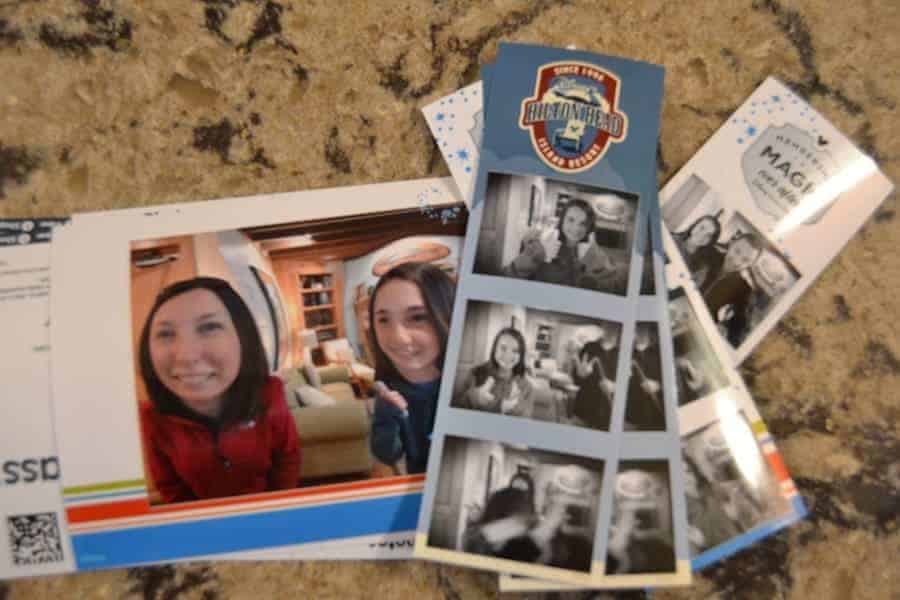 These machines were once in all Disney resorts, but now are only located in three places; here, Vero Beach and Aulani Resort. They are so much fun and best of all~ totally free.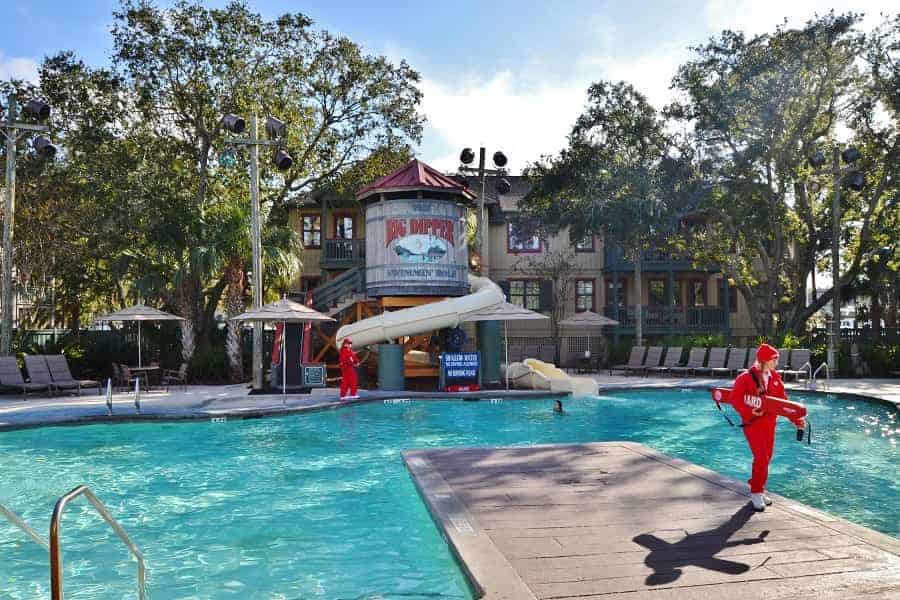 Just like all Disney resorts, the pool area doesn't disappoint. You will find a beautiful pool area with slide. There are interactive games and even shaded spots to relax.
I am sure that if you are staying at Disney's Hilton Head Island Resort that you are traveling with kids.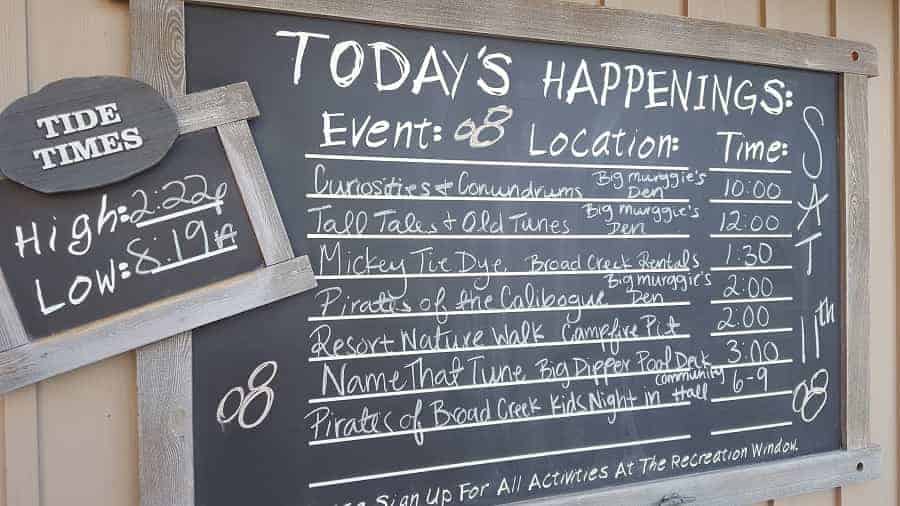 You can be sure that there are plenty of things for kids to do while at this resort.
Near the pool is a fun center, there is a basketball court and plenty of other outdoor activities on resort.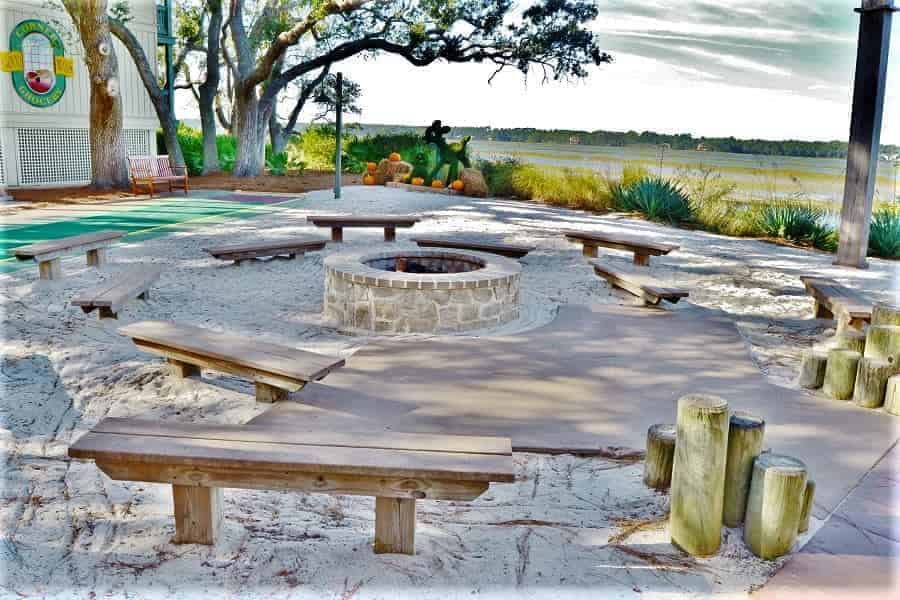 Each evening, you will also be able to roast marshmallows just like at the Disney resorts in Orlando.
Don't miss the opportunity to explore the resort.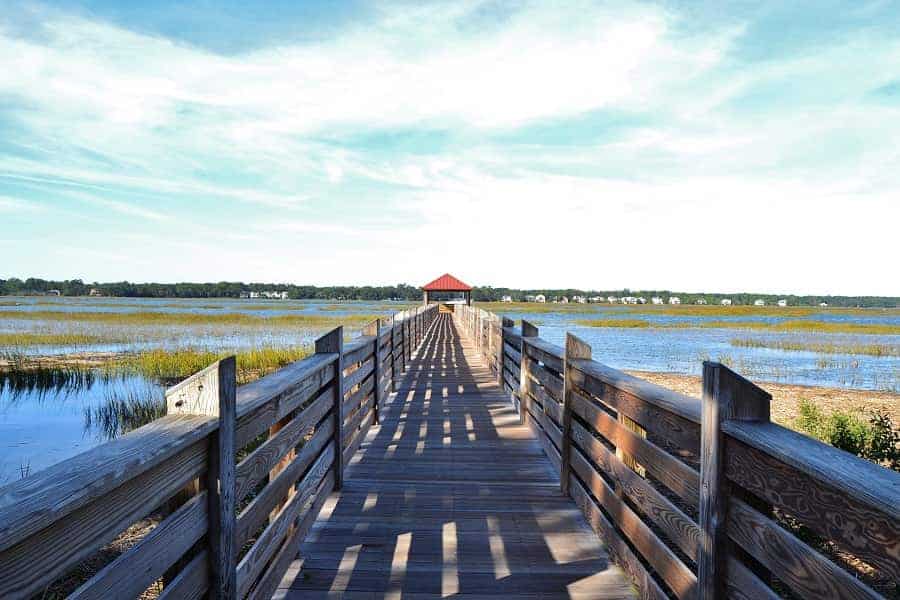 There is plenty of things to do and see outside. Sit by the water and enjoy a cold lemonade, fish off the pier, and take a nap in one of the many hammocks!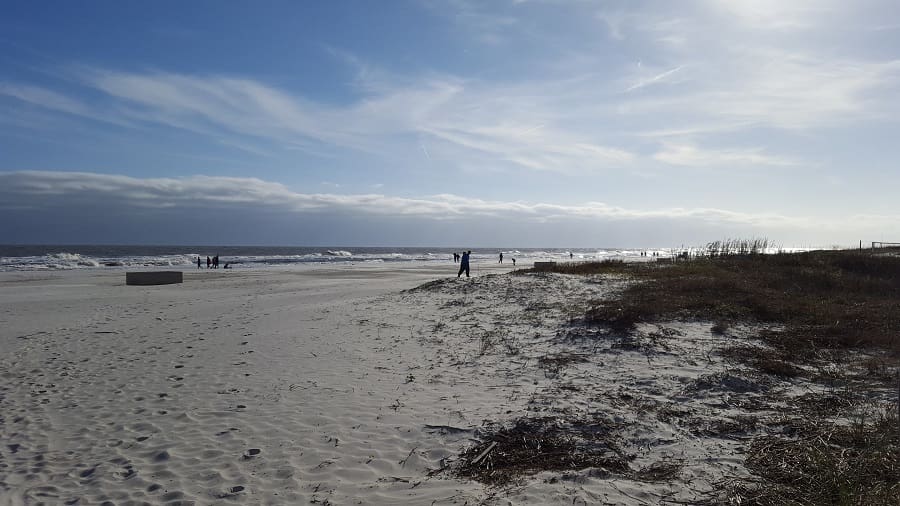 Disney's Hilton Head Beach House
Want to go to one of the most beautiful beaches in the US?
Hilton Head beach is only about 1.5 miles away.
While you could walk there (I suggest you don't), you can take advantage of the complimentary shuttle that run to Disney's Beach House every half hour from 10:00 AM to 5:00 PM.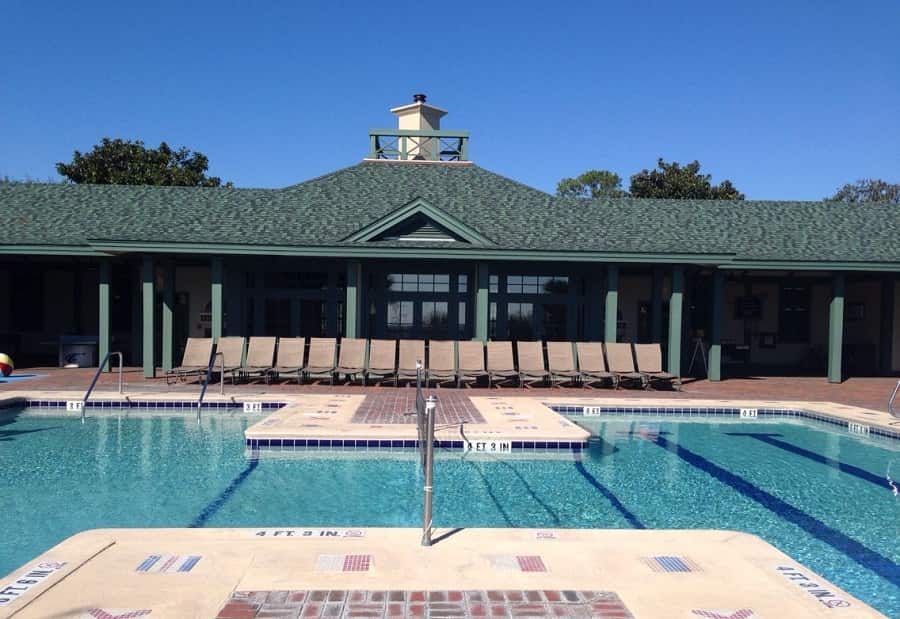 Disney's Beach House is nestled on 3.5 acres of scenic Atlantic Ocean beachfront and has it's own pool and clubhouse just a walk away from the ocean.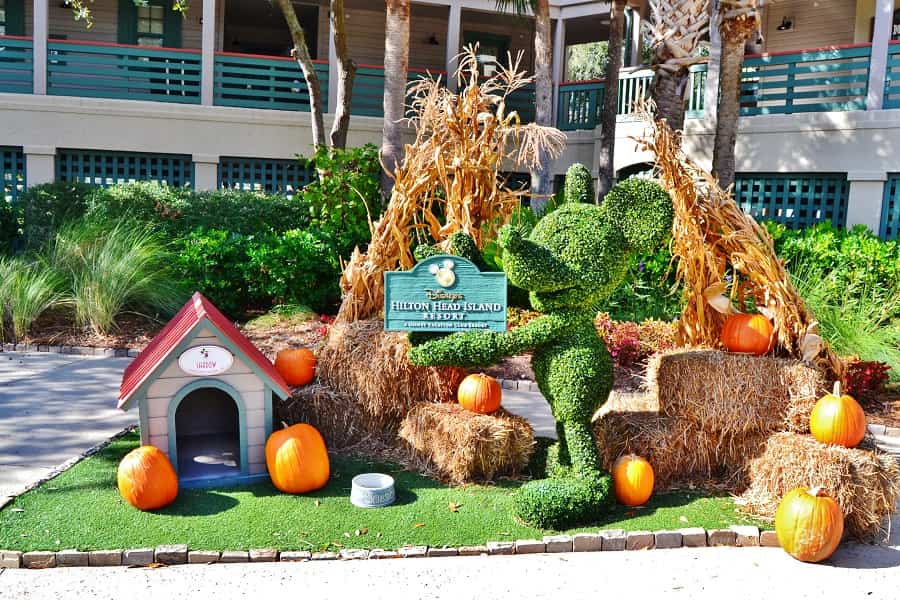 If you are looking to step up your summer vacation and really are craving some Disney magic, be sure to plan a vacation at Disney's Hilton Head Island Resort.
It will be a vacation full of memories that your family will treasure.
Check the Prices and Availability at This Resort
Have you had a chance to stay at Disney's Hilton Head Island Resort? What was your favorite part?