If you are traveling to Disney on a budget, you might be looking at some of their value resorts. Disney World All Star Movies Resort is one of the choices you will have and since we have stayed there, we wanted to give you an idea on what to expect.
Disney's All Star Movies Resort is divided into three pairs of 5 themed buildings. Each building is based on a Disney movie.
We were given a room in one of the two Dalmatian buildings.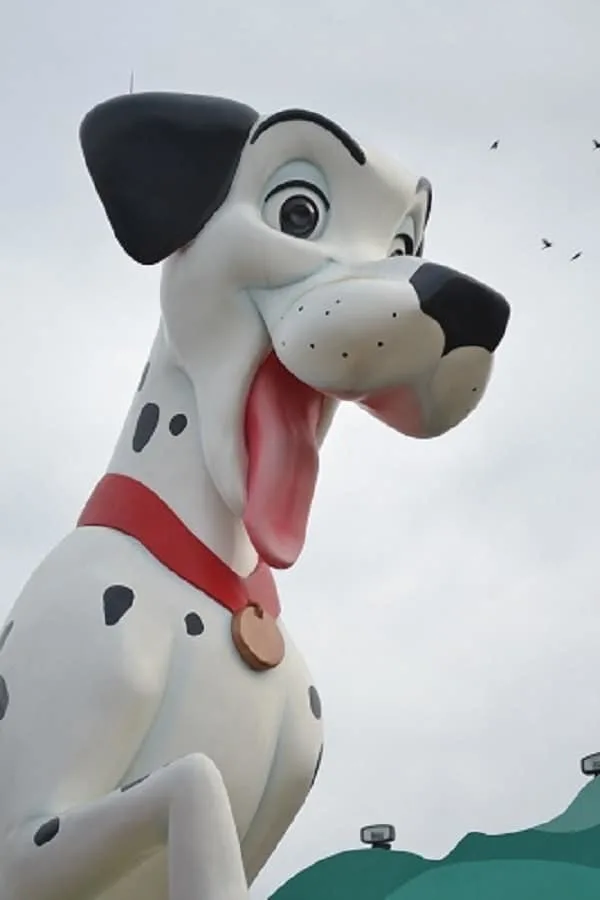 The kids liked how the exterior of the building showcased a large scale Dalmatian.
Other buildings were similarly themed, but a bit outdated.
What kid under the age of 20 knows the movie The Mighty Ducks?
I believe it is time for some updating on themes here as Disney has enough movies in it's inventory that I'm sure it could find something a little more current.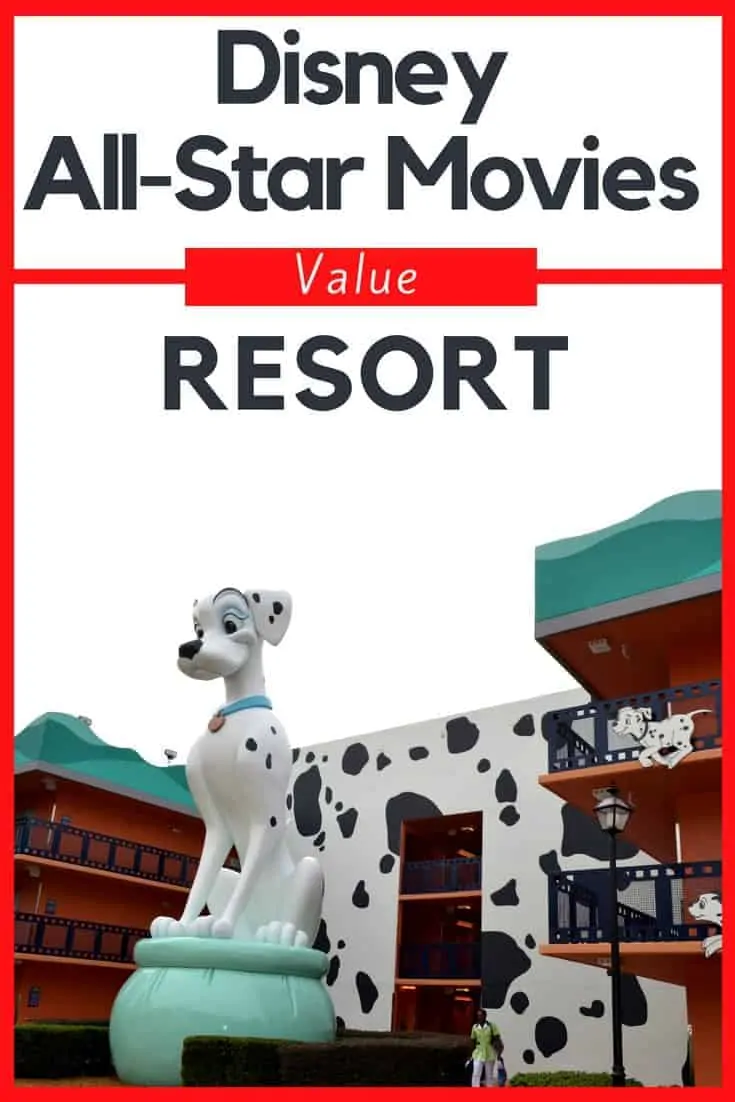 What you will find at Disney's All Star Movies Resort: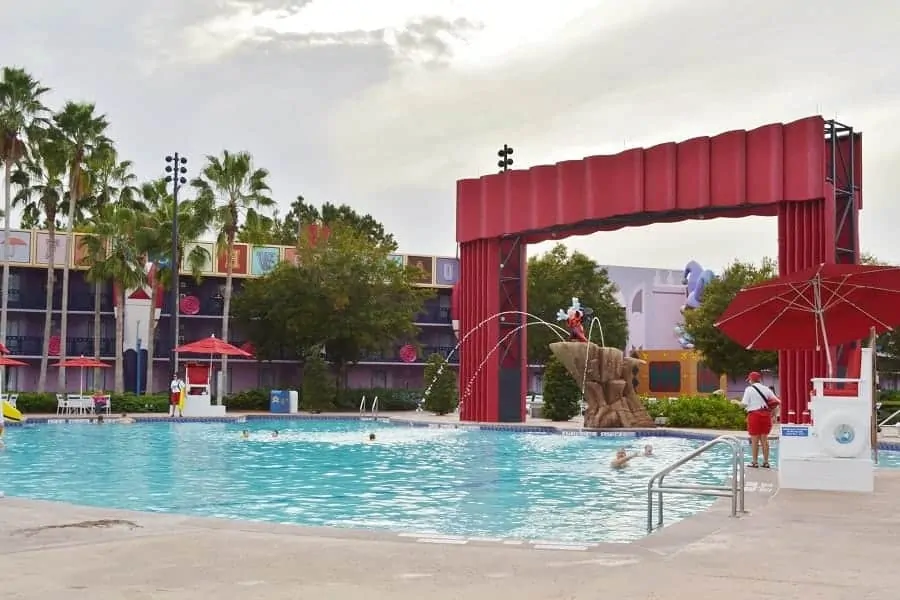 The pool closest to our room was the Fantasia inspired pool. While this pool was a decent size, I found this pool to be basic at best.
One feature it has is a Mickey Mouse fountain.
At night, they play movies on a large drop down screen so you can literally watch the movie from the pool.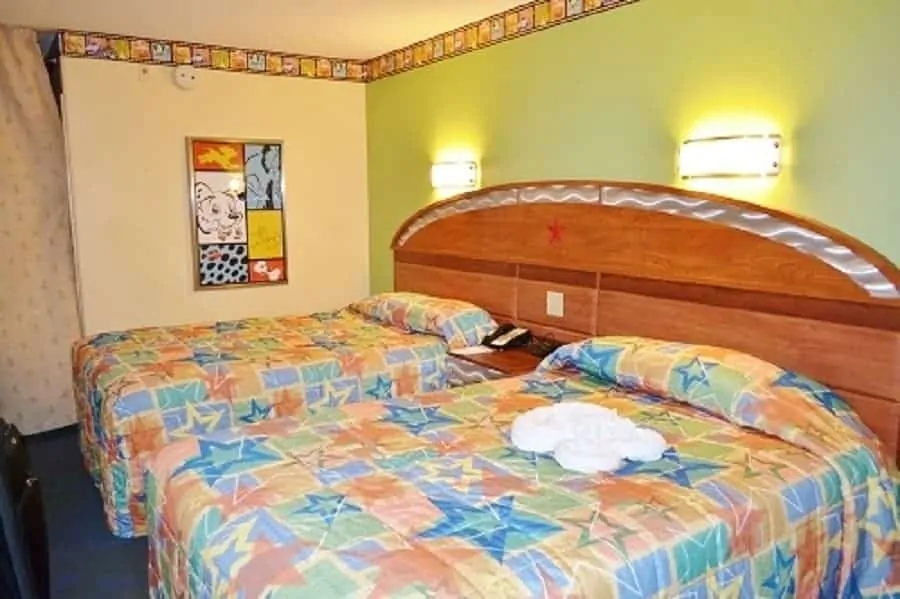 Our room at All Star Movies Resort, located on the first floor, was pretty traditional in terms of Disney accommodations; Two beds, a small table with two chairs, TV, mini fridge and a dresser.
I found the room at Disney All Star Movies resort to be similar in size to that of the moderate resorts I've stayed at, although my husband said the beds are much smaller (they are full beds as opposed to queen sized).
For as little time as we really spend in the room, it was fine.
The bedroom can be curtained off from the dressing area near the bathroom to give a bit more privacy.
While the bathroom is typical in Disney standards, I found this one to be a bit musty and moldy in areas.
I think a deep cleaning of the tub tile could have done the trick.
All Star Movies Resort Review
My overall opinion is that if you are travelling on a budget, a Disney Value Resort is a good option.
While not our favorite of Disney's value resorts (that would be Pop Century), if you are planning on only being in your room long enough to sleep, your accommodations really don't matter.
Those looking for a more traditional Disney experience and can pay a little more per night, you might want to check out Art of Animation.
Art of Animation is also considered a Value Resort but feels more like a moderate because of the amenities it offers.
Have you stayed at All Star Movies Resort? What was your impression?