One of my favorite resorts on Disney property is Animal Kingdom Lodge. The resort makes you feel like you are staying in the middle of a African reserve, especially if you book an Animal Kingdom Lodge Savannah room.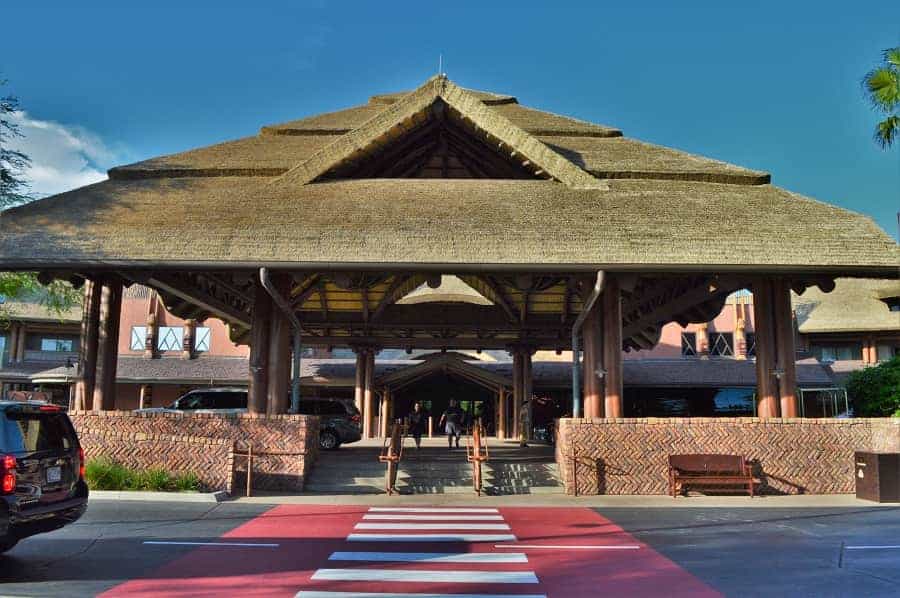 These rooms are the only place at Disney World where you can actually see animals in a safari setting from your balcony.
Animal Kingdom Lodge Savannah View Rooms
If you are planning a trip to Disney World and want to really live it up, you should book the Savanna View Bunk Bed Rooms at Animal Kingdom Lodge. It really is worth every penny.
Animal Kingdom Lodge Savannah View Rooms are made to look like you are in a real African Lodge. Bunk beds are optional and do cost a bit more, but if you have multiple kids, it is a real treat.
The best part about staying at Animal Kingdom Lodge is being able to see the animals from your room. Just venture outside to your balcony and take in the view!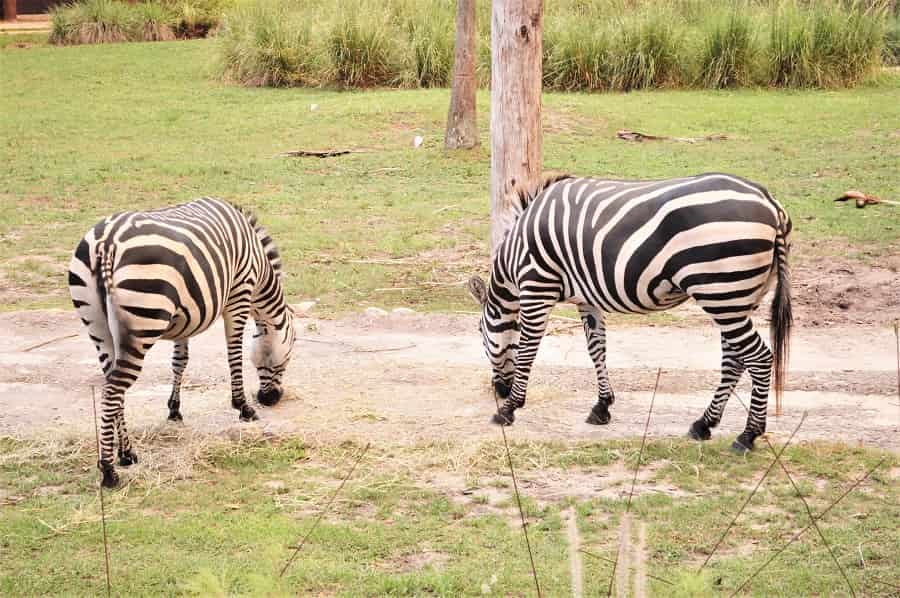 Depending on the time of day, you will see different types of animals; everything from giraffes to zebras!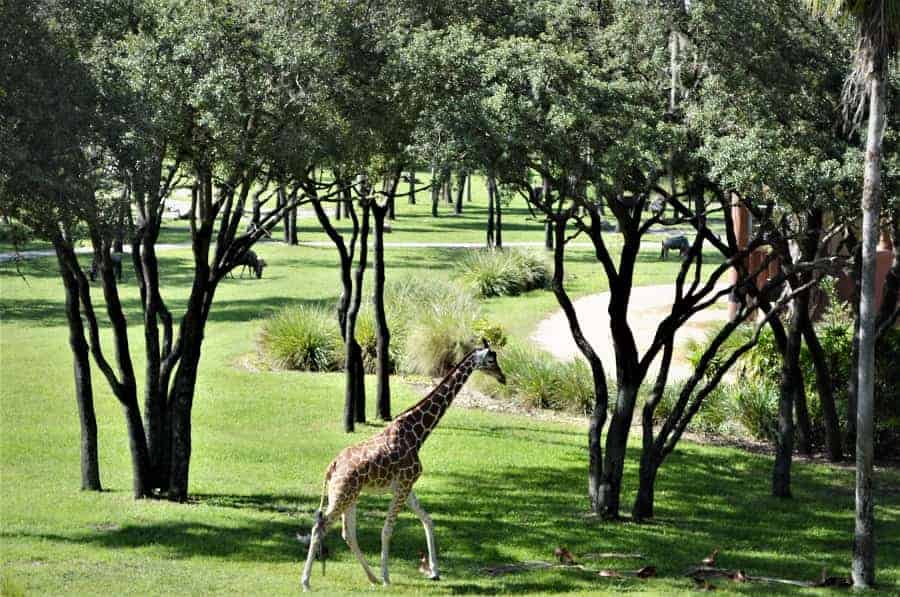 Cast members place inconspicuous feeding bins in trees and bushes to attract the animals and provide you the best chance at viewing them.
Wondering what you are seeing exactly? Yes, you know what a giraffe looks like, but what about an Okapi or a Gray Crowned Crane.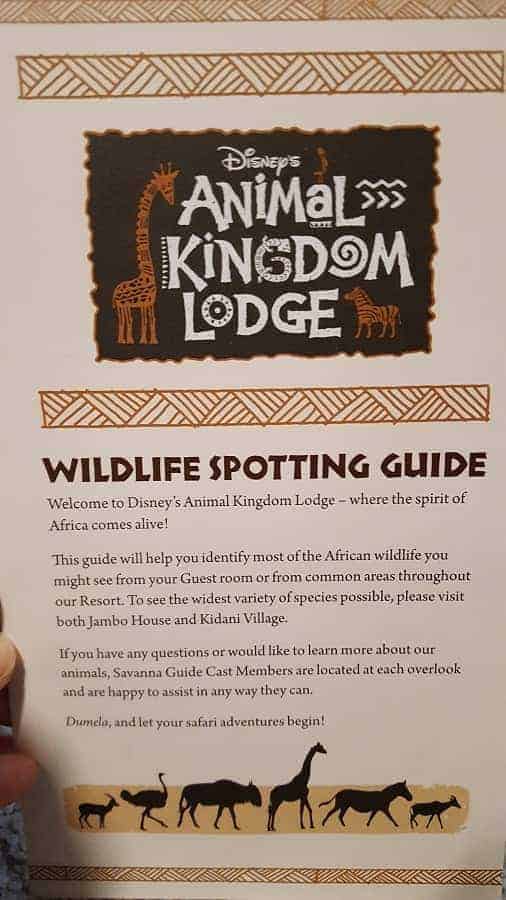 No need to worry. Each room with a Animal Kingdom Lodge Savanna view room contains a Wildlife Spotting Guide.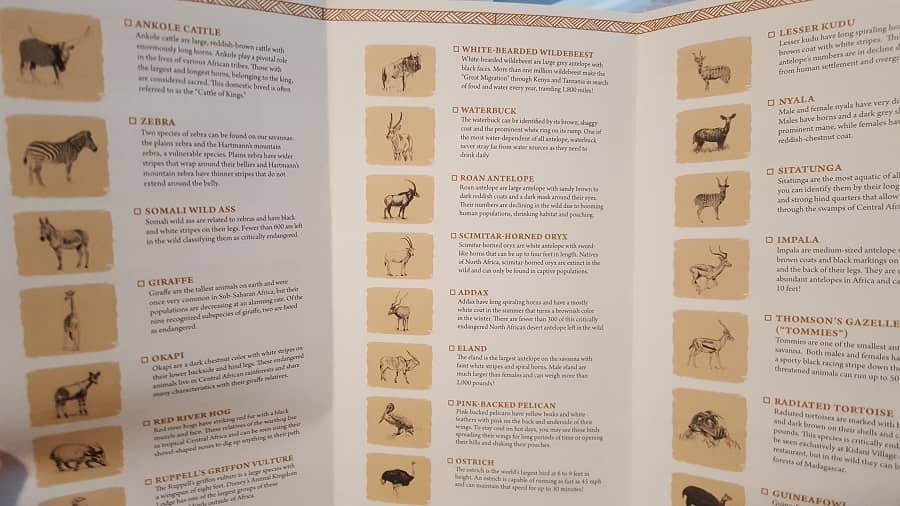 These wildlife spotting guides give you a picture of each animal you might see along with facts about the wildlife.
We found that we were able to spot animals throughout the day, but that they were around the most early in the morning and about 6pm in the evening (during the summer months).
Wondering what else you can do while at Animal Kingdom Lodge Resort? You won't want to miss spending some time at the Animal Kingdom pool, visiting the award winning Animal Kingdom restaurants or the fabulous kids activities like storytelling!
While I love Animal Lodge Resort for many reasons, I truly feel that what sets it apart from the rest is the experience of seeing the animals in the Savanna.
If you do get a chance to stay at a Disney Deluxe resort, be sure to book the Savanna View rooms so you can enjoy seeing the animals!
Have you had a chance to stay in the Savanna View Bunk Bed Rooms at Animal Kingdom Lodge?