Disney Value Resorts are a great way to be able to get the perks of staying on Disney property without having to break the bank. Some of the Disney World Value resorts are better than others and if you were to ask us, we would quickly say Pop Century is the best Disney Value Resort.
When choosing a Disney resort there is a lot to consider. For many people, the most important factor is price.
Disney resorts can range from $95- $500+ per night.
The factors that cause such a huge variation in price include location, amenities, and restaurants.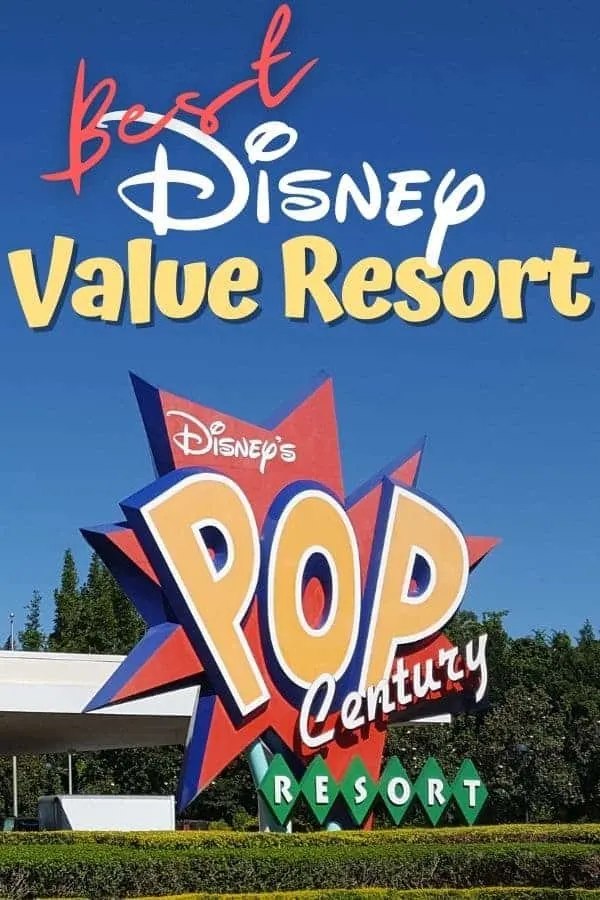 Why Pop Century is the BEST Disney Value Resort
If you aren't worried about having all the bells & whistles, but do want to stay on Disney property, you should consider staying at what we believe is the best Disney Value Resort, Pop Century.
This is what makes Pop Century such a great place to stay: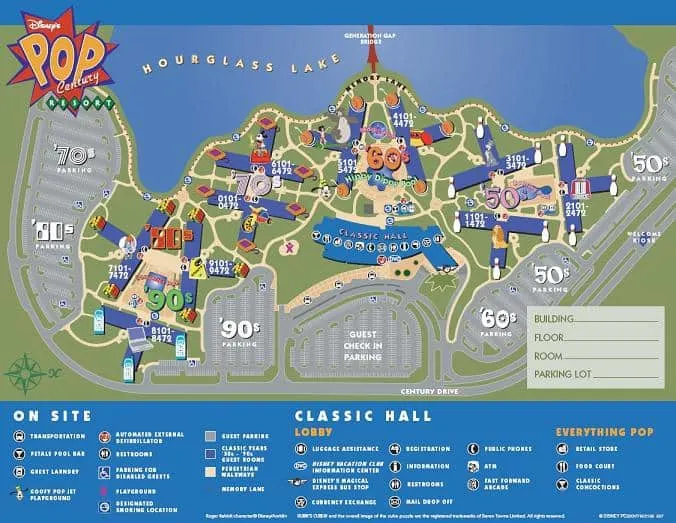 Conveniently Located
One of the best things about staying at Pop Century Resort is that everything is conveniently located.
You are within a quick walk to the main building that has the food court and to the bridge over Hourglass Lake that connects to Art of Animation & the Skyliner gondola system.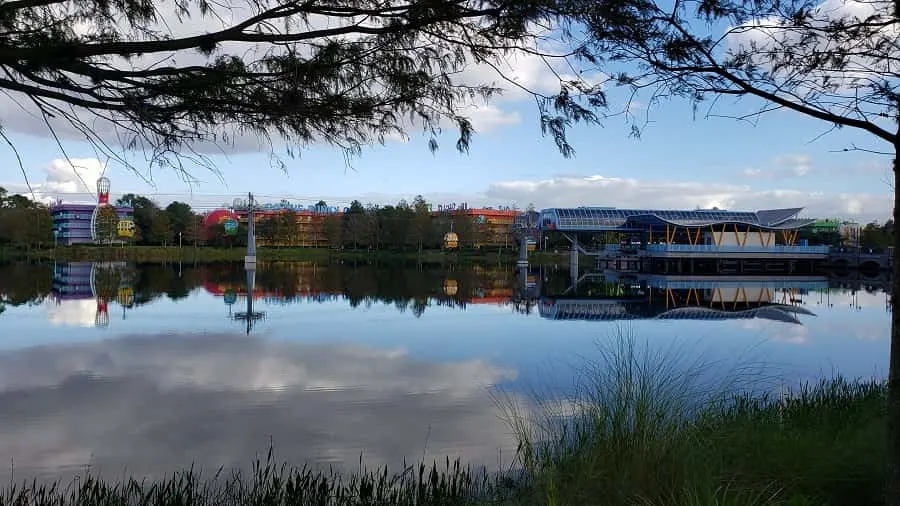 Skyliner Gondola
You can take the Skyliner Gondola to EPCOT and Hollywood Studios parks.
This is a convenient way to get to the parks and keeps you from having to wait on a bus!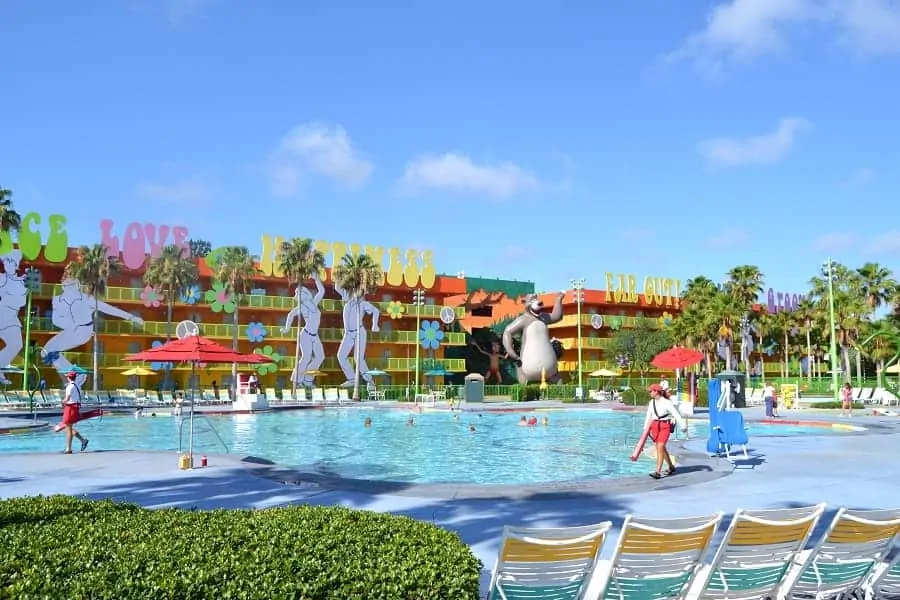 The Pool
Each set of buildings in Pop Century has its own Pool, but you can easily walk to any of the pools on the property.
Our favorite pool is the Hippy Dippy Pool which is the largest and centrally located.
While there is no slide, there are flower fountains and a splash pad for little ones.
This is where you will want to go to see Movies Under the Stars.
Updated Rooms
Another reason that Pop Century is best value resort at Disney is due to their rooms.
Pop Century rooms have one Queen Bed and another Queen bed that is actually a murphy bed.
During the day, it gives you more room to relax and at night, when you have turn down service, the table is made into a bed.
If you opt out of turn down service, the bed is super easy to do yourself. It is already made & ready to go!
You Can See EPCOT's Fireworks
Another perk to staying at Pop Century Resort is that it is super close to Epcot. This means that you can see Epcot's fireworks from the parking lot!
It is a pretty cool view and you don't have to get caught in the traffic coming out of the park to enjoy a Disney light show.
Overall, you can't go wrong anywhere you stay at Disney World, but we feel that Pop Century is the best value resort at Disney.
Have you stayed at Pop Century Resort? What did you think?