When listing their favorite Disney parks, many children put Epcot last.
While they like the rides in Future World, they seem less excited about traveling over into the World Showcase.
Agent P's World Showcase adventure has helped with some of that, but for those not willing to be a slave the games itinerary, there is another way to make World Showcase more enjoyable for the kids.
In many of the gift shops, you can find the Epcot Passport for the World Showcase. The World Showcase passport serves as a way for kids to learn more about the countries featured this area of Epcot.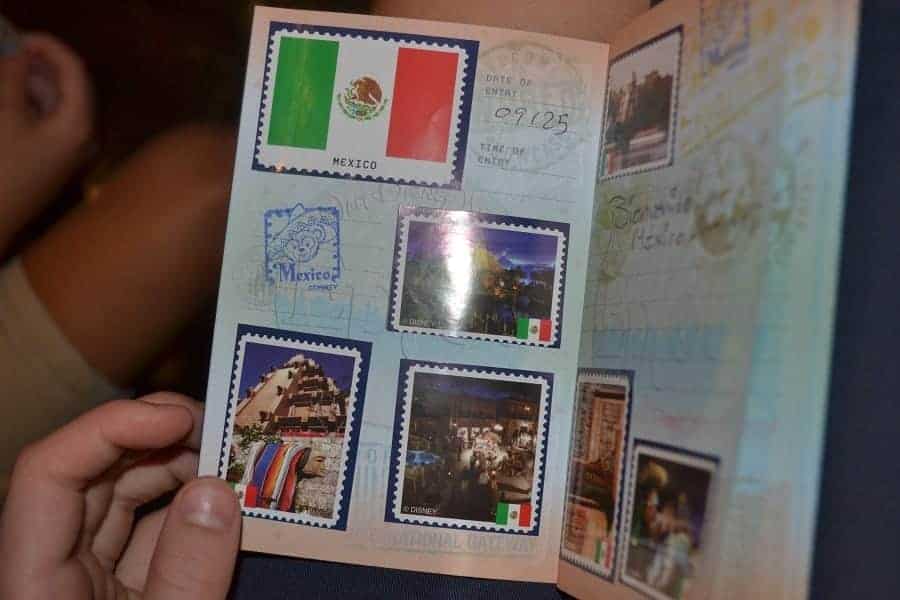 Each Epcot Passport comes with a set of stickers for the country featuring specific landmarks and flags. They can match up these stickers to actual things they will find in each World Showcase country.
It almost serves as a kind of "eye spy" game they can play as you walk around the World Showcase area of the park.
When kids take their World Showcase Passport to Kidcot stations through out the World Showcase, cast members will stamp them. Cast members will also write a greeting in their native language!
There is also a place in each country's section for kids to journal. They might choose to write about a ride, something they ate or something they might have learned that they didn't already know.
They can do this while they are in the country or when they get home as a time to reflect on their trip.
We have found that once our kids outgrew the Kidcot coloring activities, the Epcot Passport was a great way to keep them motivated to go through all of the countries (while also sneaking in an educational opportunity).
What ways do you keep your kids entertained while going through World Showcase?