One of my favorite things to buy at Disney World are Christmas ornaments. There are many stores in Disney World that sell ornaments, but there are two places at that have the best selection of Disney Christmas ornaments: Ye Olde Christmas Shoppe at Magic Kingdom and Disney's Days of Christmas at Disney Springs.
Both places have just about every Disney Christmas ornament & decoration you could imagine.
Unable to make it to Walt Disney World?
Well, not to worry. ShopDisney has a huge collection of really nice Disney Christmas ornaments that you can order.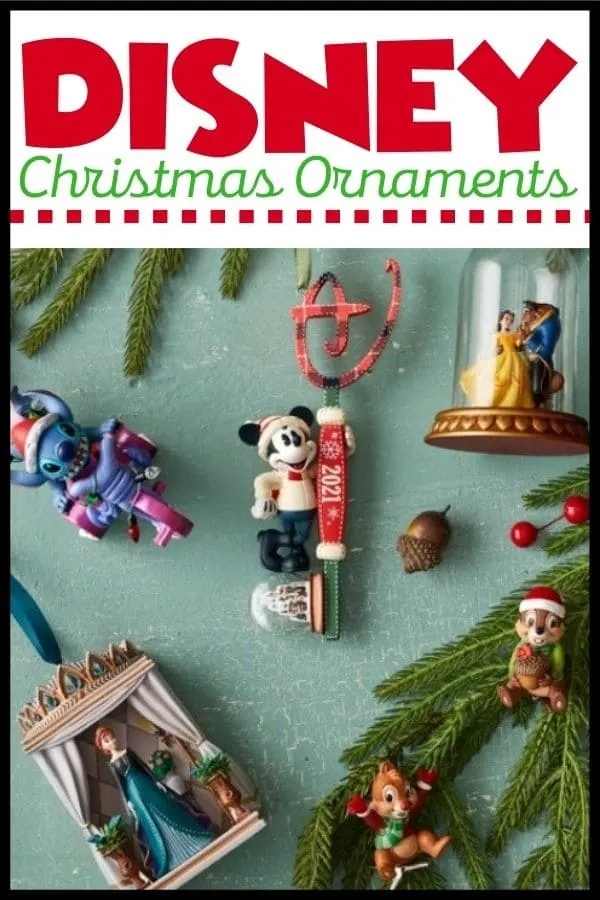 NEW Disney Christmas Ornaments
Check out the 2022 Mickey and Minnie Mouse Figural Holiday Sketchbook Ornament.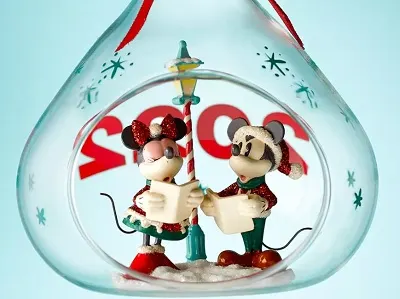 Set inside a glass diorama display, it features Mickey & Minnie in decorative holiday costumes standing on a snow-covered base under a street lamp, and hanging from a red ribbon bow!
The selection of Disney Christmas Ornaments online is pretty amazing! ShopDisney is constantly updating thier Christmas ornament collection and adding new stock so check back frequently.
Do you collect Disney Christmas Ornaments or have a favorite Disney ornament from this years collection?