(Note: The links in this post are affiliate links, and we will be compensated when you make a purchase by clicking through our links. Read our disclosure policy here.)
One of the most important things to bring on your trip to Disney World or Disneyland is a good pair of walking shoes. The best shoes for Disney are ones that are comfortable and allow your feet to breath and expand without pinching or causing blisters.
Did you know that the average park guest walks 10 miles per day at the Disney parks? That is a TON of walking.
And when you think that you will probably be at the parks for more than one day, you are going to want to make sure that you have shoes that will go the distance.
The last thing you want is for your trip to the parks to be ruined by blisters or sore feet.
I've tried many different types of shoes on our trips to the parks, but I finally think I've found the best shoes for Disney.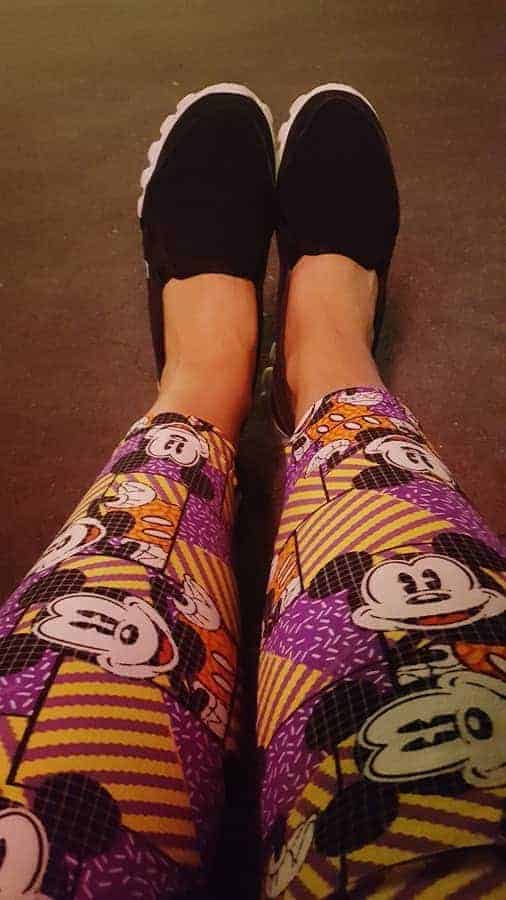 The most comfortable shoe to wear to Disney are Skecher GoWalks. Skechers are leaders in the walking shoe industry and it is easy to see why. They know how to make a great lightweight walking shoe that can go for miles!
Reasons Why Skecher GoWalks are the Best Shoes for Disney
They are slip-ons. This means that you don't have to worry with laces coming undone while you are in the parks.
Breathable Mesh Fabric that dries quickly. You will want a shoe that breathes when you are walking on hot pavement all day. It's also a nice bonus to have a shoe that dries fast after those afternoon Florida showers!
Memory Form fit. This shoe molds to your foot. That means that it allow pressure to distribute naturally.
Resalyte Midsole helps cushion impact. With all of the walking you will do at Disney, having a midsole that absorbs impact will help your knees.
Multi directional traction sole. No one wants to worry about slipping or tripping at the parks. The fact that the Skecher GoWalk soles have proper traction means that you will have better footing no matter what kind of surface you walk on.
Super Lightweight. When you are walking, you will appreciate not having a heavy sneakers on your feet.


Skechers GoWalk shoes are not only comfortable, they are stylish and come in a vast array of colors and styles! That is probably why I have three different pairs.
These shoes are so much my favorite that they were the only walking shoe I brought and wore on our Disney Cruise to the Mediterranean last summer.
Seriously, these are the best walking shoes ever.
Next time you are at Disney, take a look at the feet of the people around you. I have no doubt that you will notice that many of them are wearing Skecher GoWalks because they know what I do, that these are best shoes for Disney!
What do you think are the most comfortable shoes to wear to Disney?
Find our what our top pick are for which shoes kids should wear to Disney.