Disney World's Grand Floridian Resort is considered the "Gold Standard" for Walt Disney World and is filled with charm and enough activities that you could stay at the resort and find yourself busy the entire day. If you are considering a stay there, be sure to check out these Grand Floridian secrets so that you don't miss out on all the fun.
These Grand Floridian secrets aren't really secrets, but more like hidden gems that not everyone really knows about when booking a stay at the resort.
While some of these are events that you will find out about when you get to the resort, many people don't know about them before they book their stay.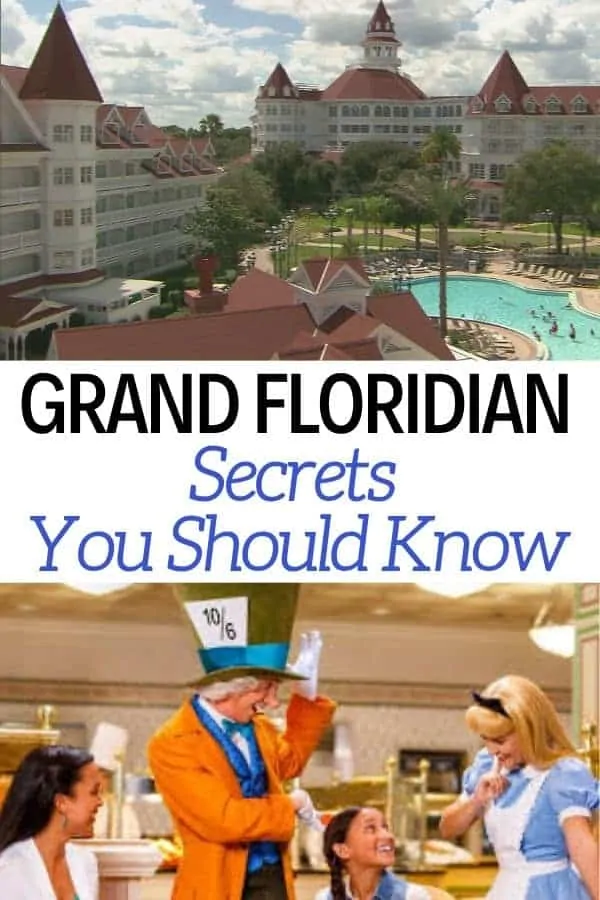 Grand Floridian Secrets You Should Know About
1. Hidden Mickeys
This Victorian inspired vacation resort features a beautiful 19th century Grand Lobby. Inside you will find an open-cage elevator, grand piano and ornate chandeliers, along with three illuminated stained glass domes.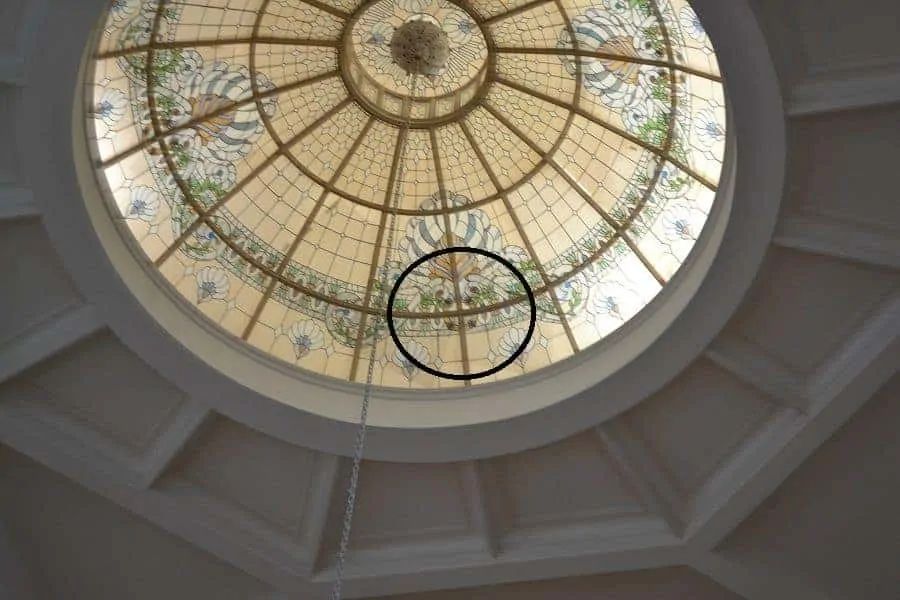 If you look at the stained glass domes, you might spot a Hidden Mickey! You will also find Hidden Mickeys in the carpet of the resort and restaurants.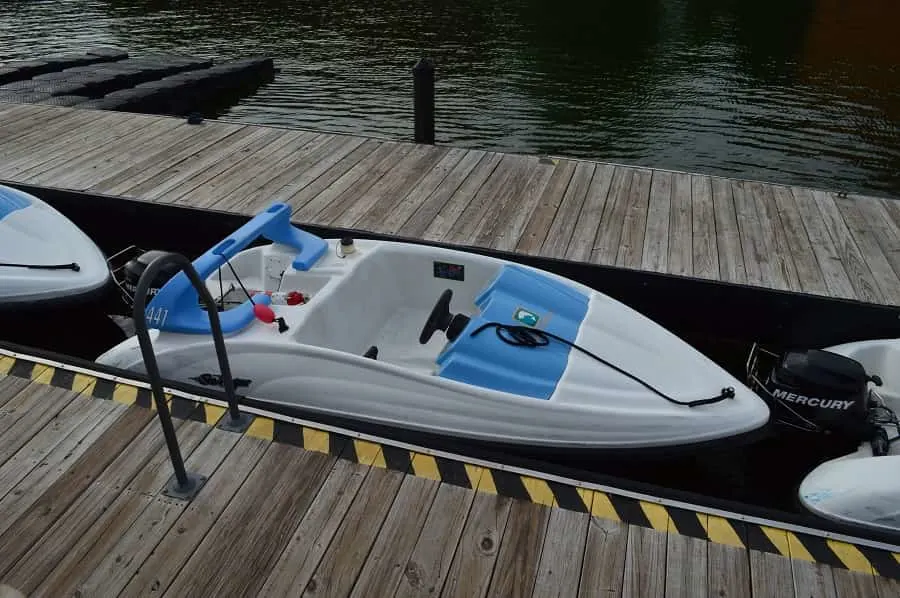 2. Kids can Drive a Boat on Seven Seas Lagoon
If your kids have ever wanted to drive, there is no better way to start than by taking out a Sea Raycer on Seven Seas Lagoon.
These small two seat boats are easy to maneuver and the driver will be given a set of rules before heading out.
Drivers must be at least 12 years of age and at least 5 feet tall. Younger Guests may ride as passengers.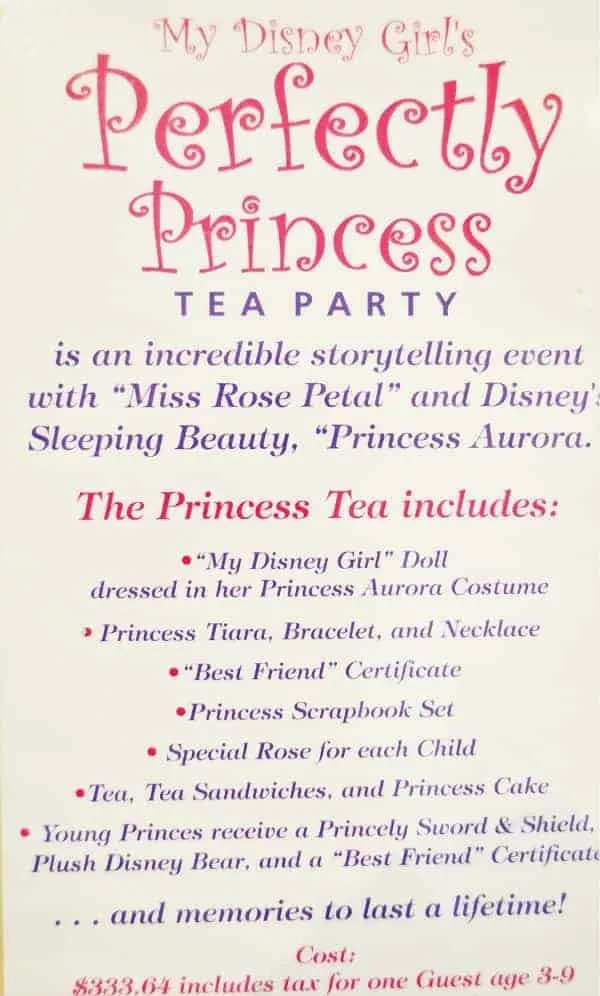 3. My Disney Girl's Perfectly Princess Tea Party
If you are travelling with girls ages 3-11, you are going to want to attend My Disney Girl's Perfectly Princess Tea Party offered at Grand Floridian in the Garden View Lounge.
This one of a kind event is hosted by Miss Rose Petal, a magical rose from Aurora's garden that has come to life. She will do some storytelling, sing a few tunes and lead a princess parade.
Aside from that, girls can enjoy princess cakes, their very own tiara, a princess bracelet and a meet-and-greet with Princess Aurora!
My Disney Girl's Perfectly Princess Tea Party is offered 10:30 a.m.-noon most days
4. Wonderland Tea Party
While you can meet Alice during the Supercalifragilistic Breakfast at 1900 Park Fare, there is also a Wonderland Tea Party hosted by more of the characters from "Alice in Wonderland."
Kids get to make a craft to take home, decorate cupcakes, and have a proper tea with the characters. 4
Monday-Friday, 2-3 p.m.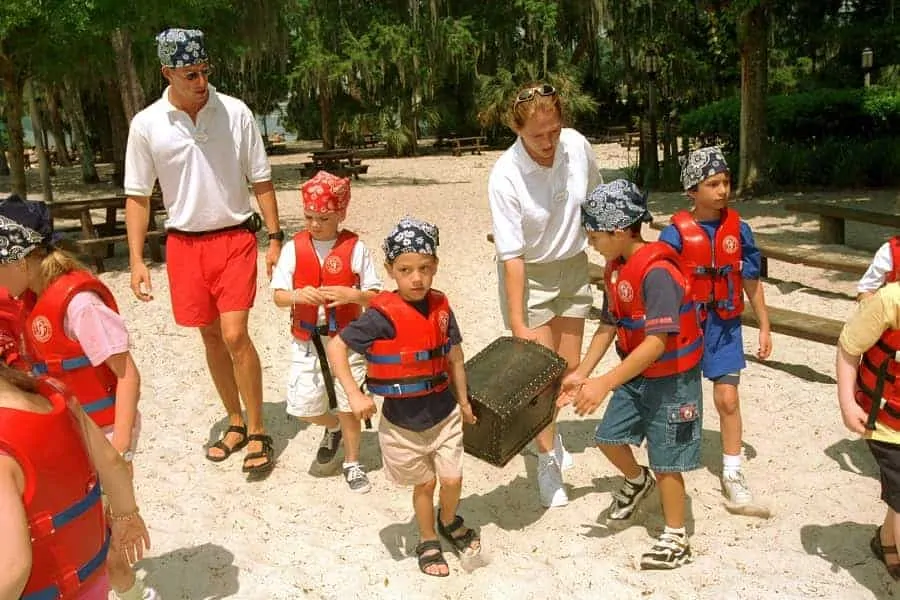 5. Pirate Cruise Adventure
Need some alone time? Instead of booking a sitter (which are available at Grand Floridian Resort) let them take a Pirate Cruise Adventure!
Kids (4-10) can go on a Pirate Cruise along Bay Lake and Seven Seas Lagoon to various "ports of call" in search of buried treasure. During the voyage, the children enjoy a reading of "The Legend of Gasparilla."
Monday through Saturday, 9:30-11:30 a.m., includes a snack and drink.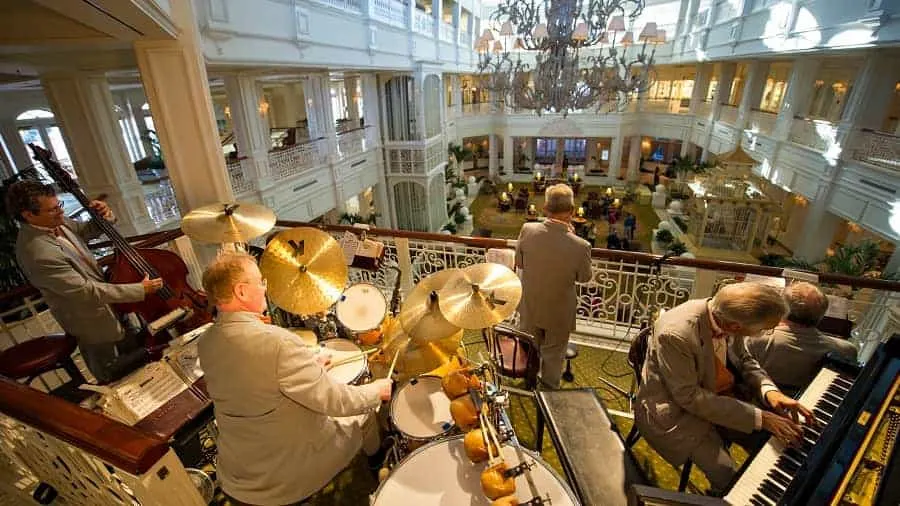 6. Grand Floridian Society Orchestra
While you will find someone playing the grand piano in the lobby during the day, at night you will be able to find a full orchestra playing on the second level.
These talented musicians play various types of music and is the perfect way to spend the evening after dinner.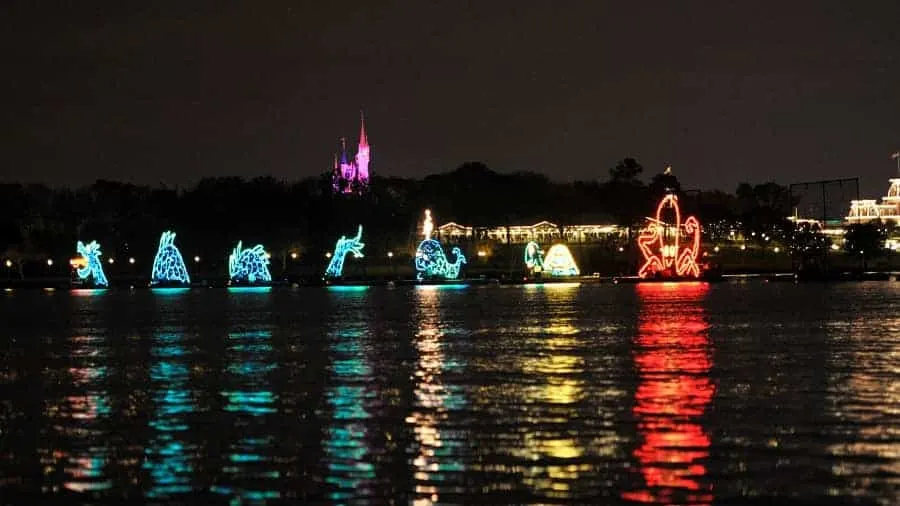 7. Electrical Water Pageant
One of the best perks to staying on a resort along Seven Seas Lagoon is the Electrical Water Pageant.
This is a beautiful show with magical sparkling sea creatures that cruise the lagoon to some of your favorite Disney songs.
There is viewing from various areas around Grand Floridian Resort, but most go to the beach.
8. Watch the Fireworks
Apart from the Electrical Water Pageant, guest can also watch the Fireworks over Cinderella Castle from the resort.
What makes this so fantastic is that the view over the water (with the reflection) is breathtaking and the fact that the resort pumps in the music makes it that more magical.
In fact, if you are choosing to dine at Narcoossee, you can see the Magic Kingdom fireworks from many of the tables.
9. Nightly Turn Down Service
If you have ever been on a Disney Cruise, you know about their nightly turn down service. Disney's Grand Floridian Resort is the ONLY Disney resort to offer this perk.
What better way to end your evening at Grand Floridian than to find your bed ready with a chocolate on your pillow!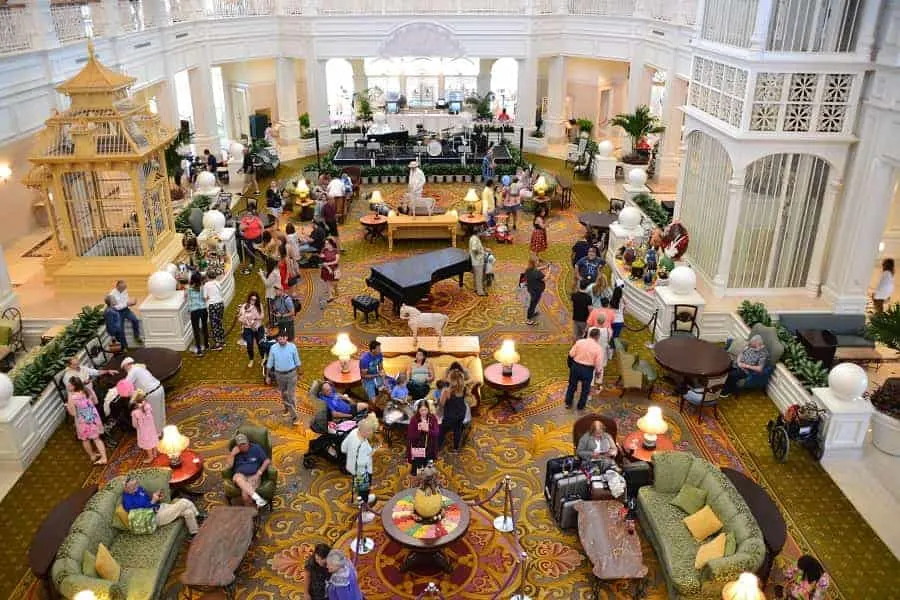 While the steep price tag for staying at Grand Floridian takes some getting used to, the experience of staying here is really magical.
With so many different ways to spend your day, being a monorail ride away from Magic Kingdom, and getting to enjoy the fireworks from the comfort of your resort, Disney sure does know how to make your trip pretty incredible!
Have you stayed at Grand Floridian? Did you take advantage of any of these great Grand Floridian activities?