If you are going to Walt Disney World in December, you will get to enjoy all of the Christmas decorations in the Disney World parks. One thing you will want to make sure you also check out are the different Disney Resort Gingerbread Displays. The BEST is the Grand Floridian Gingerbread House.
The Grand Floridian Resort is known for opulence!
It is a deluxe resort and during the holiday season, it is the main resort to see because it has some of the most beautiful holiday decor.
Two things you will be able to see while there are the enormous Victorian Christmas tree and the Disney Gingerbread House display.
Grand Floridian Gingerbread House
You've probably heard about the Grand Floridian Gingerbread House as it has been featured on the Travel Channel, Food Network as well as in several magazines.
The Grand Floridian pastry team, led by Executive Pastry Chef Erich Herbitschek, spends over 400 hours baking this gingerbread masterpiece and it takes them over 160 hours to build & decorate the house.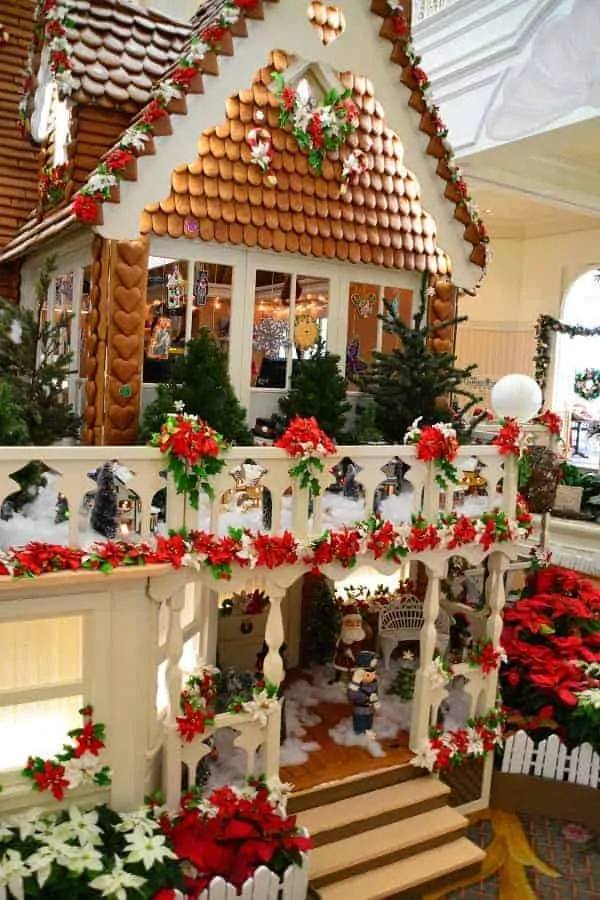 The entire display is edible. That means everything from the walls to the figures sitting on the porch!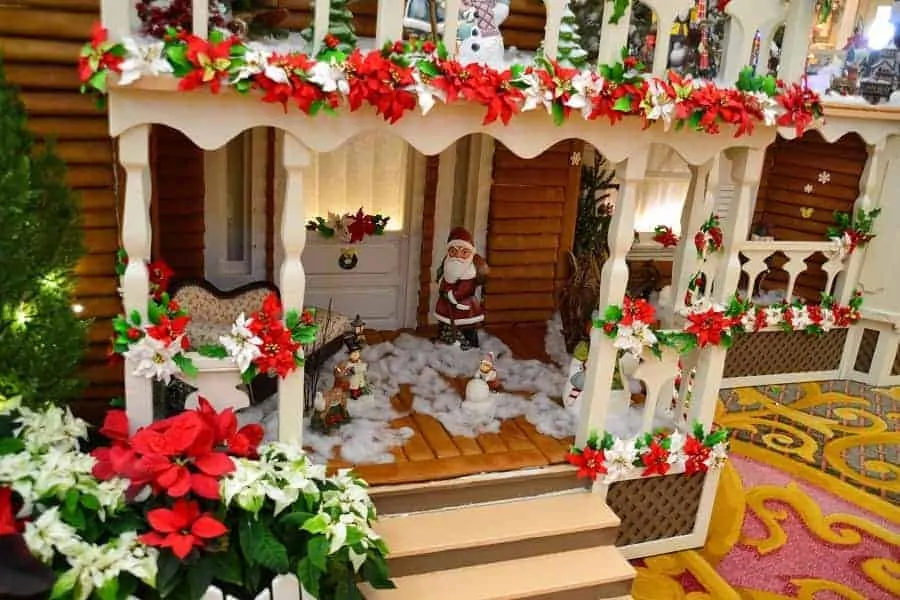 The house is extremely elaborate and you will want to make sure that you walk around the entire model to spot all the details!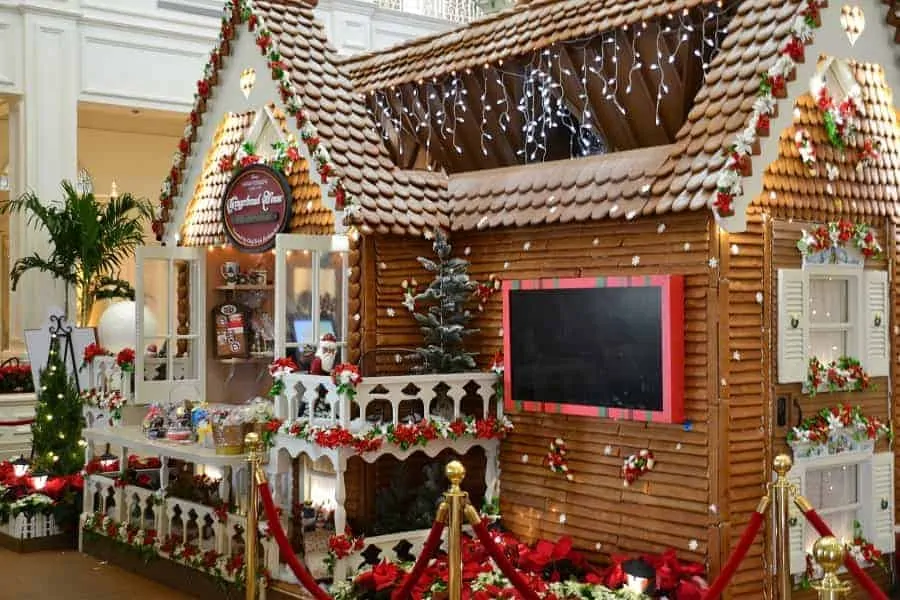 Gingerbread House Bake Shop
Not only is it a beautiful backdrop to snap a family photo, but the Gingerbread House also features "The Bake Shop," a gift shop that sells some amazing goodies that you won't find anywhere else.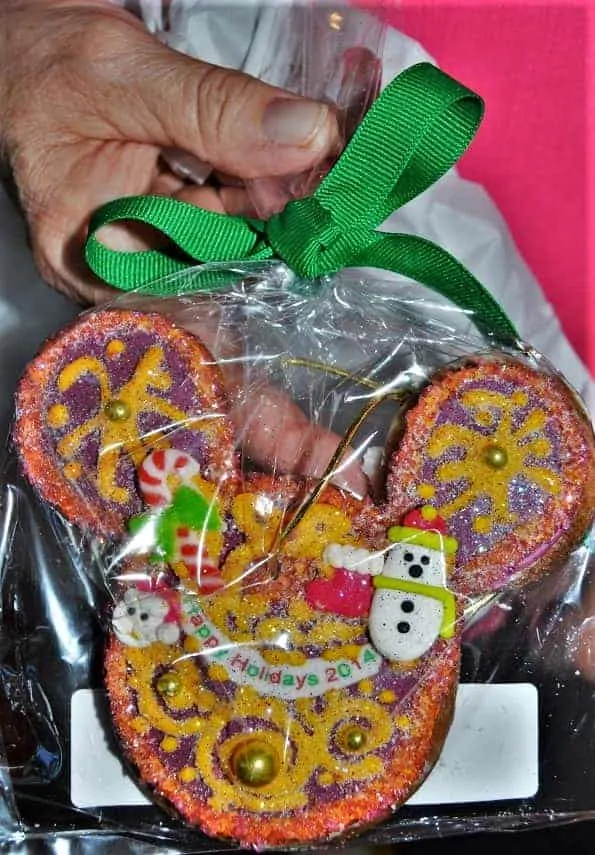 The Bake Shop uses a classic gingerbread recipe from Austria to make everything from ornaments to cookies.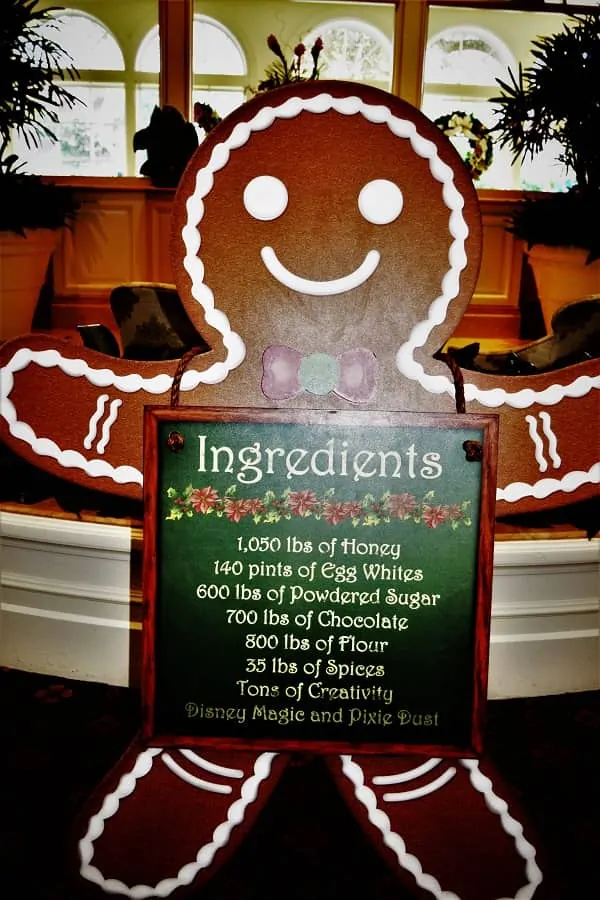 Grand Floridian Gingerbread House Ingredients
Do you wonder what it takes to make such a HUGE Gingerbread house? Check out the ingredient list to make this amazing Gingerbread sculpture:
1050 pounds of honey
140 pints of egg whites 600 pounds of powdered sugar
700 pounds of chocolate 800 pounds of flour
35 pounds of spices
Tons of creativity
Disney Magic & Pixie Dust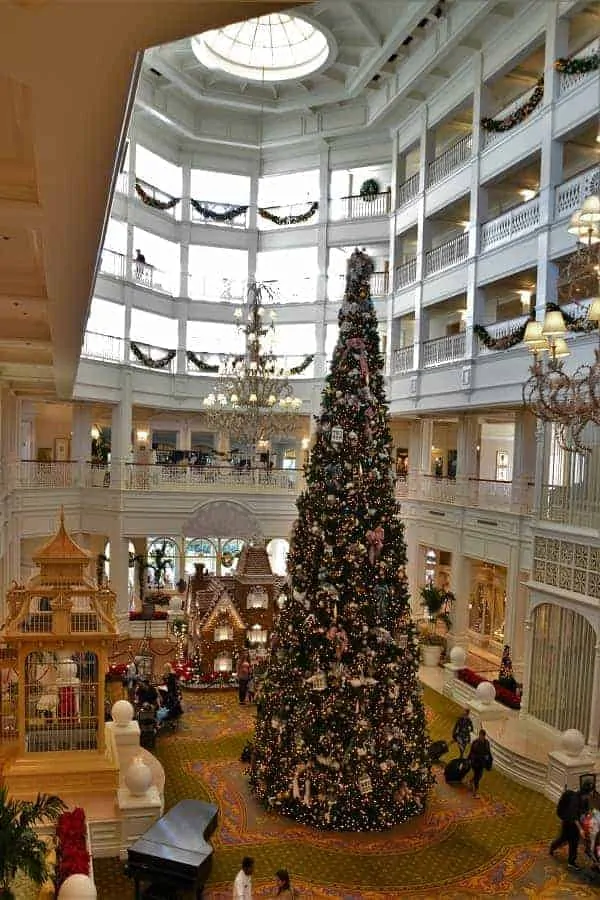 This Victorian-themed resort is totally transformed for Christmas and you will find a ton of holiday displays as well as a magnificent Christmas tree!
It is well worth the monorail ride from Epcot or Magic Kingdom to check out the Christmas displays at The Grand Floridian resort.
Stop over to see the Gingerbread House at the Grand Floridian Resort in Disney World and tell me what you think!