(Note: The links in this post are affiliate links, and we will be compensated when you make a purchase by clicking through our links. Read our disclosure policy here.)
If you are traveling with someone who loves to pin trade, be sure to stop by Disney Pin Traders Disney Springs store. This is the best place to go in all of Disney World when it comes to pin trading.
Don't know about Disney Pin trading?
Pin Trading is a favorite activity for many Disney park guests, especially kids.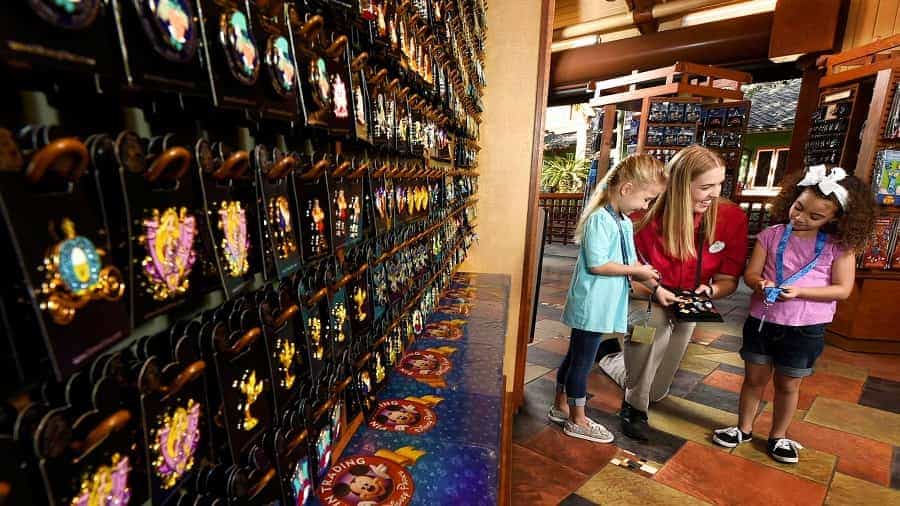 It gives you a chance to interact with Cast Members and other pin trading enthusiasts and make great souvenirs to bring back from the Disney parks.
Pin Traders Disney Springs location has the largest Disney pin trading selection in Walt Disney World.
Here you will find that pins are sectioned off in several sections, each with a specific category.
You will find pins for Disney parks,Disney resorts, popular Disney rides and attractions, and your favorite Disney characters!
There are Disney pins that showcase the current year (that are only available for that year).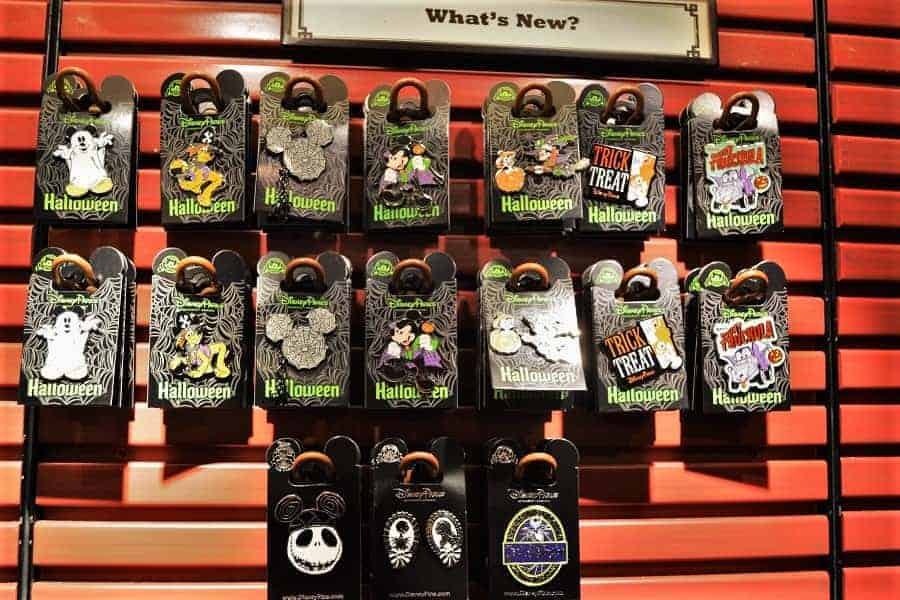 You will even find special Disney holiday pins that are only available during Halloween and Christmas!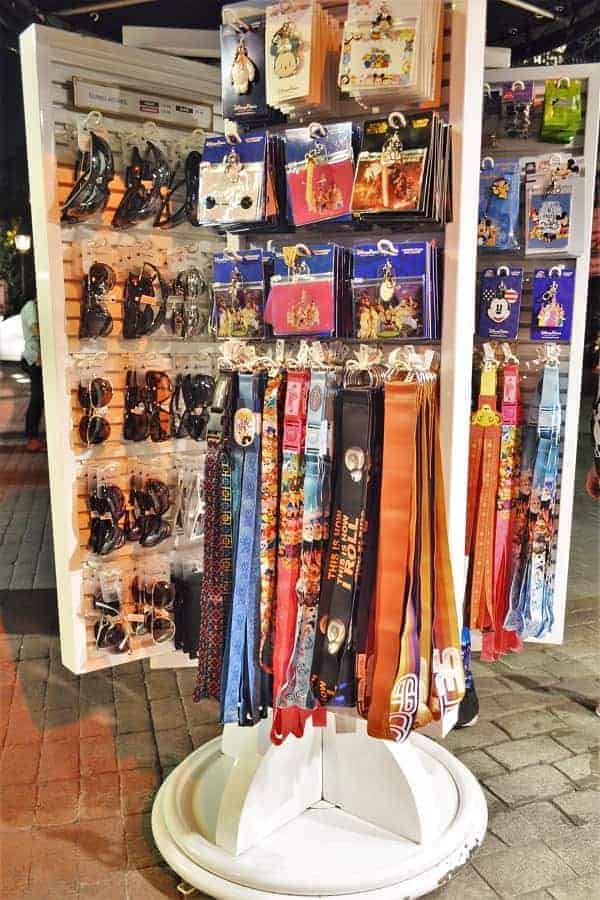 When you are first starting out pin trading, you might want to get a lanyard or starter pin set.
This store has a huge collection of pin lanyards, books and other pin trading accessories!
One thing that we always look forward to when shopping at Pin Traders Disney Springs location is the Mystery Collectible Pin packs.
These packs run $11.95+and contain several mystery pins.
These pins in the mystery sets are much simpler in style, but are perfect for those starting a generic collection or traders who just want pins on the cheap to trade.
Most Disney Pins range from $7.95 and up, but Disney Pin Traders often runs a deal where you can get a secret pins for $4.95 when you make a qualifying purchase (usually $30 or so).
You can usually find this deal posted near the checkout.
This is a great deal that you should take advantage of. Many times these are Hidden Mickey pins that are really fun to collect.
Favorite Disney Trading Pins
Do you pin trade or collect a specific type of Disney pins?