If you are considering taking a purse to Disney, you may be wondering which one to carry. We love bags that are small and have a Disney pattern. We have tried other bags, but this is what we consider the best Disney crossbody bag for the Disney parks.
Best Disney Crossbody Bag for the Parks
My favorite bag to carry into the Disney parks is a small cross body bag, like the Hipster from Vera Bradley.
To tell you the extent of how much I love this bag, I have the one shown and another in a different pattern that I purchased a few years ago and it is my go-to bag for a trip to Disney for shore excursions while on a Disney Cruise.
The only place you can purchase the Disney patterned Vera Bradley handbags are at the Disney parks, the Vera Bradley store in Disney Springs and online.
You will find that the patterns change out every season. Currently, these are the Vera Bradley Disney crossbody bag you can find online.
Disney Pattern Vera Bradley Hipster Bags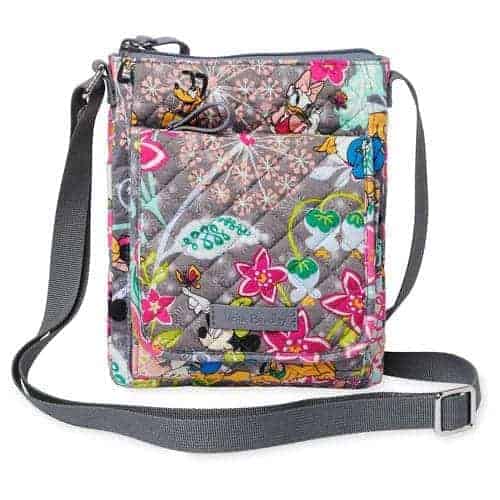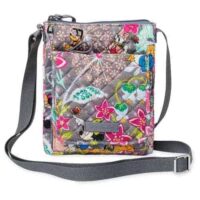 Mickey Mouse and Friends Mini Hipster Bag by Vera Bradley
Photo Credit: www.shopdisney.com

Continue Reading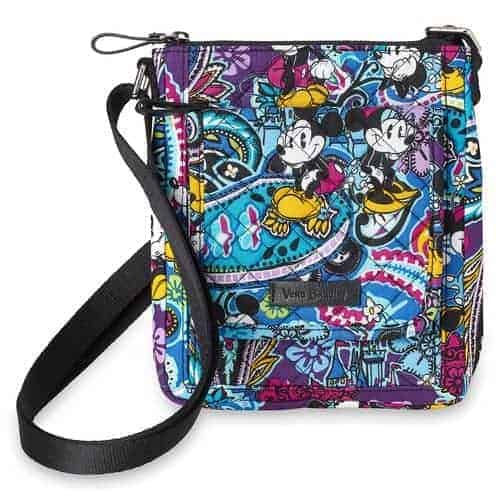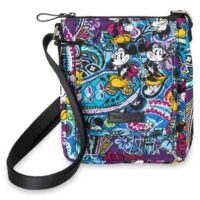 Mickey and Minnie Mouse Paisley Mini Hipster Bag by Vera Bradley
Photo Credit: www.shopdisney.com

Continue Reading

One reason why this is my favorite purse for Disney is because you don't have to take it off on rides, in the bathroom, or anything.
Crossbody bags are great because you don't have to worry about them falling off your shoulder and this one has the extra benefit of being lightweight.
The Vera Bradly Hipster bag, while small, carries all I need for a day at Disney.
What do you really need in your purse anyway? We keep most of our supplies in our backpack, so what I need is pretty minimal.
Usually, I will have a little cash, credit card, phone charger, lip balm, sunglasses, kleenex & maybe some eye drops (because I wear contacts). And it all fits easily inside this Vera Bradley Disney crossbody bag.
What's Inside My Disney Purse
These are my must have items to take to Disney that can all fit inside my Vera Bradley cross body bag!

What is your favorite type of purse to bring to Disney?