Are you looking for the best Disney luggage for families? We've compiled a list of our favorite suitcases that are perfect for traveling with kids.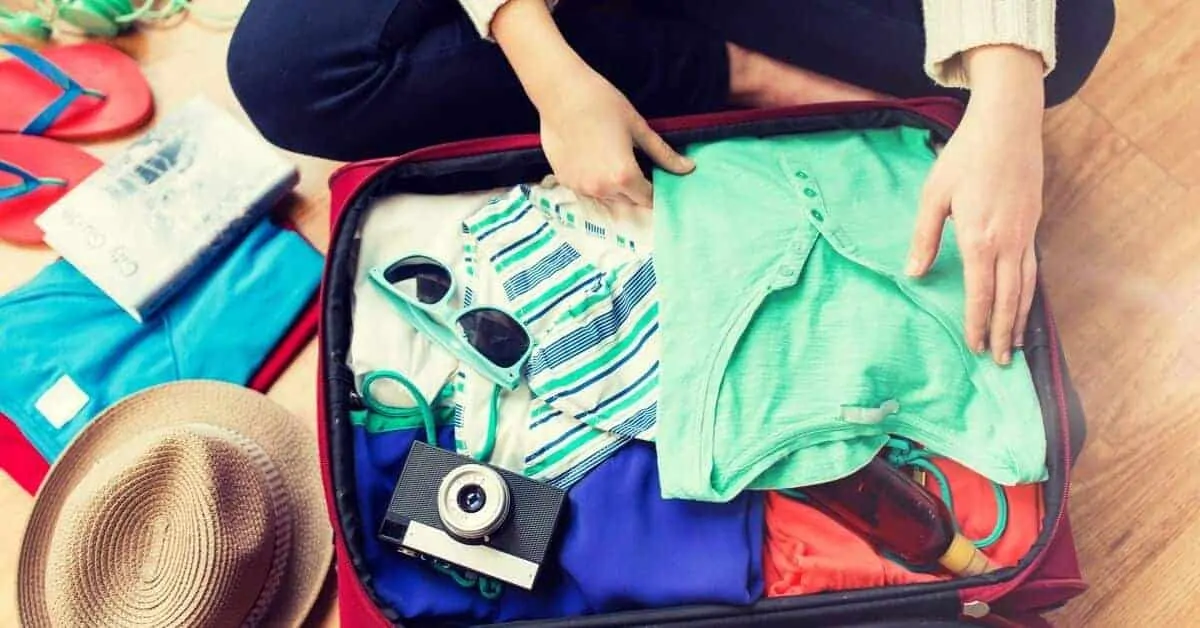 Packing is one of the most important parts of preparing for a trip.
When you are looking for family luggage, consider finding pieces that are lightweight, easy to roll, and durable. A bonus would be compartments or pockets for organizing.
When it comes to packing for Disney, we have plenty of packing tips to share.
But really, it all starts with a good piece of luggage. From rolling suitcases to carry-on bags, we've got some great ideas for you.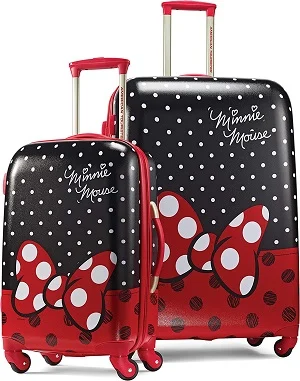 AMERICAN TOURISTER Kids' Disney Hardside Luggage with Spinner Wheels, Minnie Mouse Red Bow, 2-Piece Set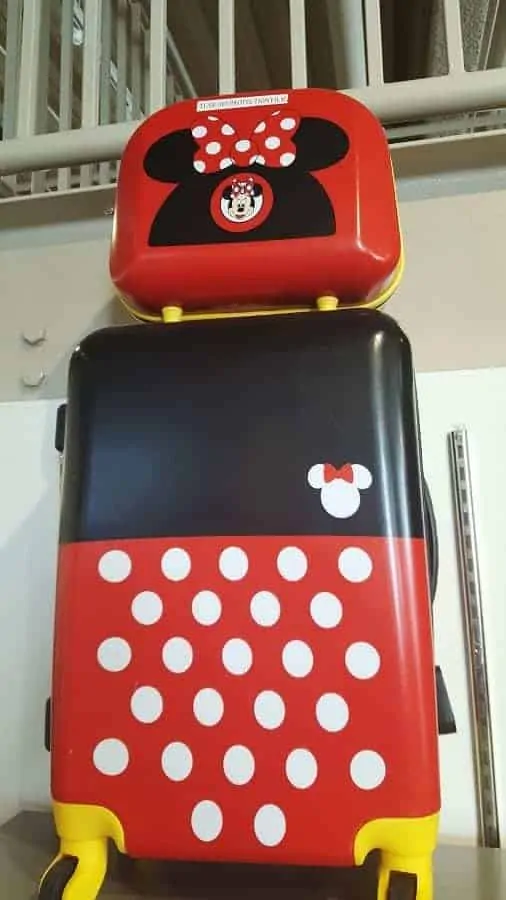 Best Disney Luggage for Families
We have searched the internet and have found what we believe are the best pieces of Disney themed luggage on the market!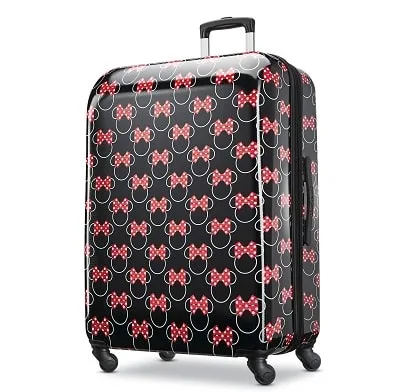 This hardside suitcase is the perfect Disney luggage for maneuvering from the airport to the resort.
It has 4 spinning wheels, a scratch resistant coating and a telescoping handle.
The Minnie Mouse bow design is understated so that you could feel confident taking this suitcase places other than just on trips to Disney.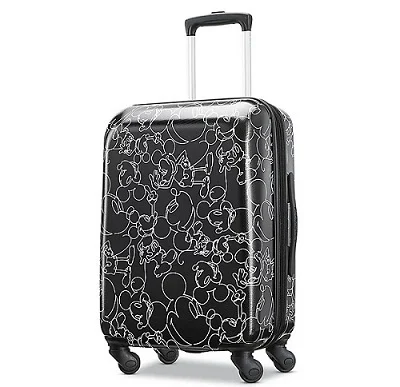 This spinning luggage is similar to the Minnie Bows suitcase but with a subtle Mickey Mouse print.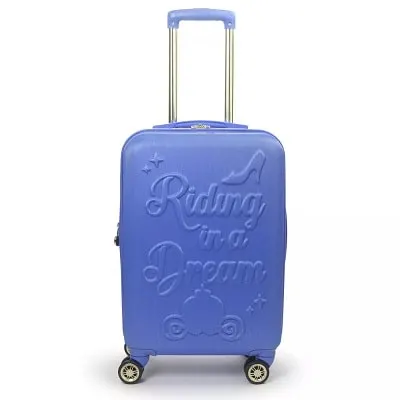 If you are looking for a Disney themed carryon bag, consider this FUL Disney Cinderella suitcase.
At only 22″, this suitcase offers a sizeable polyester-lined main compartment that is divided for easy organizing.
The inside even has a zip wet dry compartment for personal essentials and 2 mesh zip pockets for small accessories.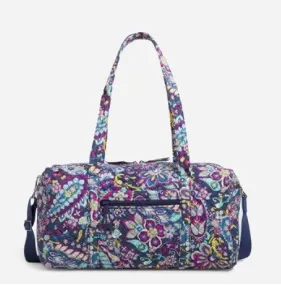 If all you need is a duffle bag, Vera Bradley has the cutest Disney patterns available!
The Disney Duffle bag has three mesh slip pockets inside and a detachable padded strap which makes it a great Disney carry on bag!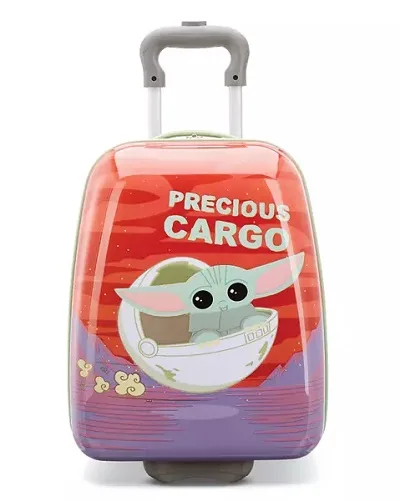 American Tourister Disney Kids Hardside The Child Upright Suitcase
If your kids insist on having their own luggage, why not get them a suitcase that is easy for them to handle like The Child Upright Suitcase.
There is plenty of room inside with cross straps to keep belongings in place & a mesh pocket to keep toys secure.
This is also considered a Disney carry on luggage piece because of it's size!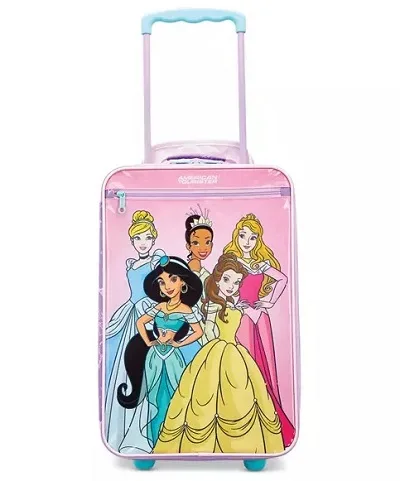 American Tourister Disney Kids Softside Princess Upright Suitcase
If you want a small suitcase that isn't hard, American Tourister also makes soft suitcases for children like this one featuring Disney Princesses.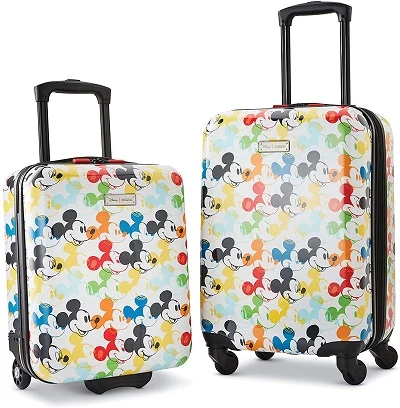 AMERICAN TOURISTER Disney Hardside Luggage with Spinner Wheels
Looking for Matching Disney luggage? Check out this Mickey Mouse patterned hardside luggage 2-Piece set! You will have one for you and one for your child!
They won't be hard to miss since they both have the same pattern.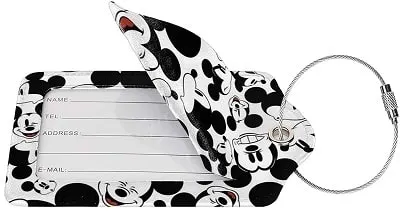 Disney Luggage Tags
Those traveling by plane need to have luggage tags for many reasons.
First and foremost, if your luggage gets lost, it is the ONLY way you will even have a chance at getting it back.
Your luggage tag needs to be completely filled out and have your cell-phone number listed.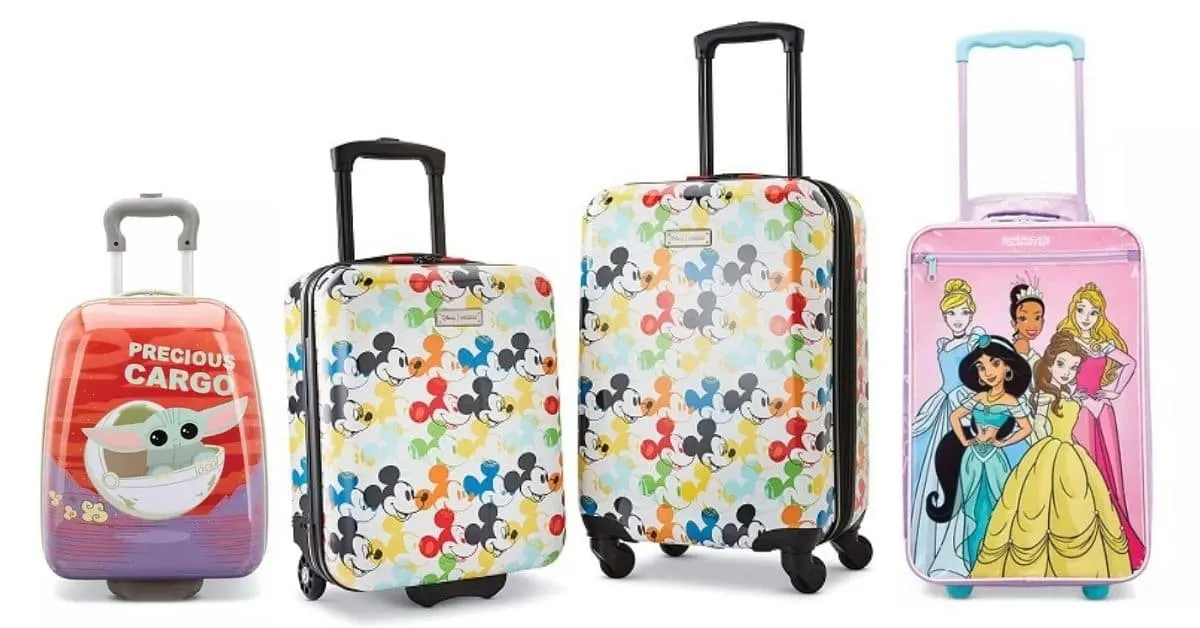 As you can see, no matter the budget, there are some great Disney luggage you can buy before you next trip to Disney!
Do you own any Disney luggage? What type is your favorite?