If you are looking for something to make your Disney vacation extra special, consider trading Disney pins. People have been trading Disney pins for years, yet most people who have never been to Disney World have no idea that this opportunity even exists.
Trading pins at Disney is a great way to interact with Disney cast members while building a collection of Disney trading pins that you can enjoy for years to come.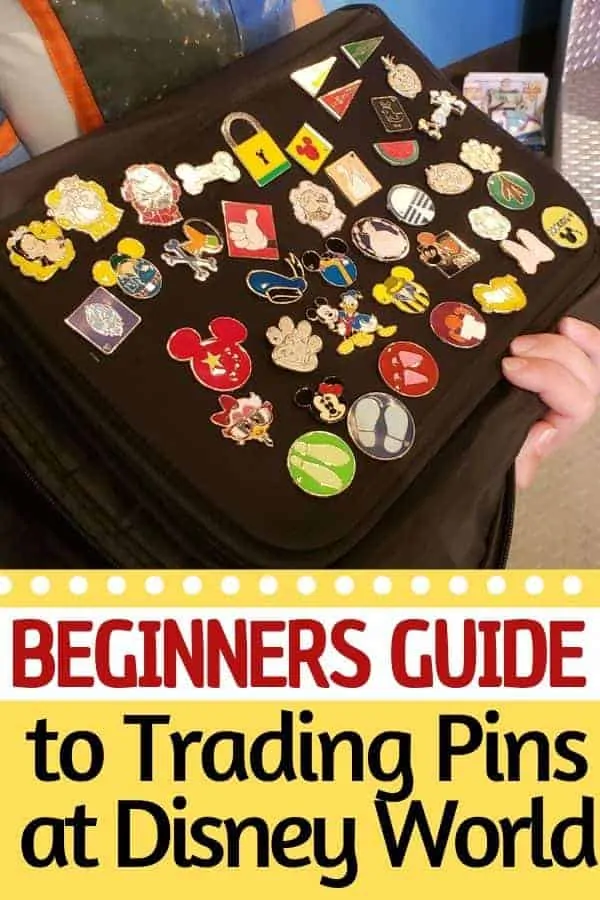 Beginners Guide to Trading Disney Pins
Where to Buy Disney Pins
Disney trading pins can be purchased at ShopDisney online, in each of the Disney World parks, Disney resort gift shops and in Disney Springs at Pin Traders and the World of Disney store.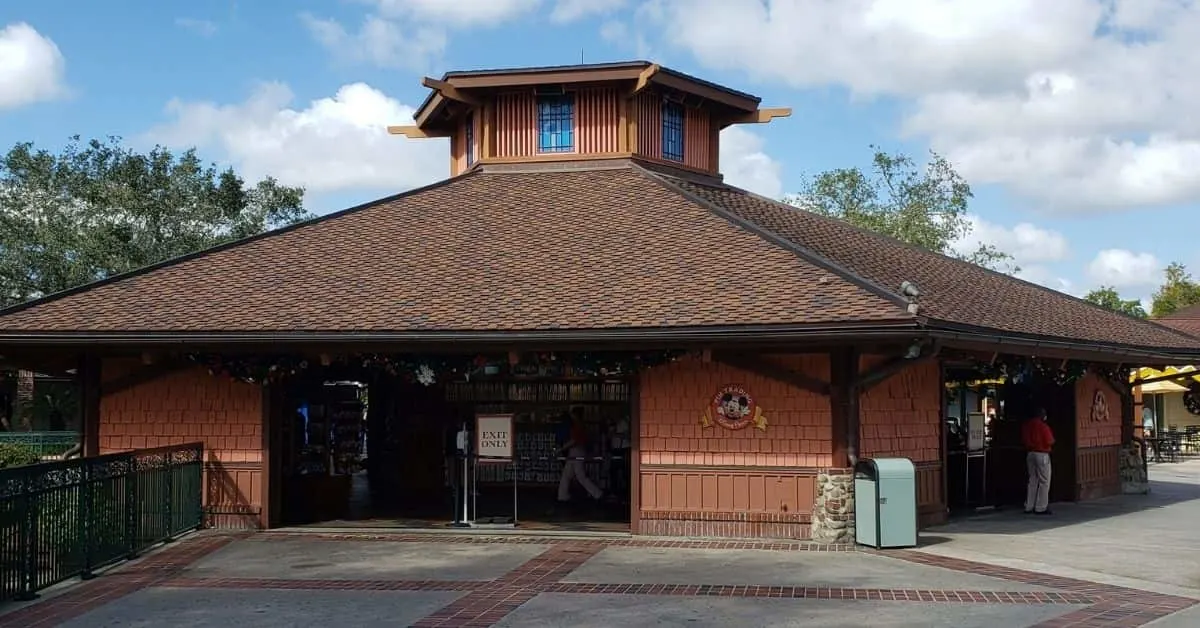 You are going to find that the larger shops like Pin Traders and The World of Disney Store at Disney Springs will have the largest collection of pins.
The Disney trading pins are typically divided into sections based on categories like popular characters, rides, attractions and holidays. You can purchase individual pins, pin sets, and even mystery pins (where you don't know what pin you get until you open it).
Many avid pin traders place their pins on lanyards to wear around their neck, and some hard-core Disney pin traders place their trading pins in a book-like binder.
This isn't a requirement, but if you plan on collecting pins, it is probably a good idea to have one or the other.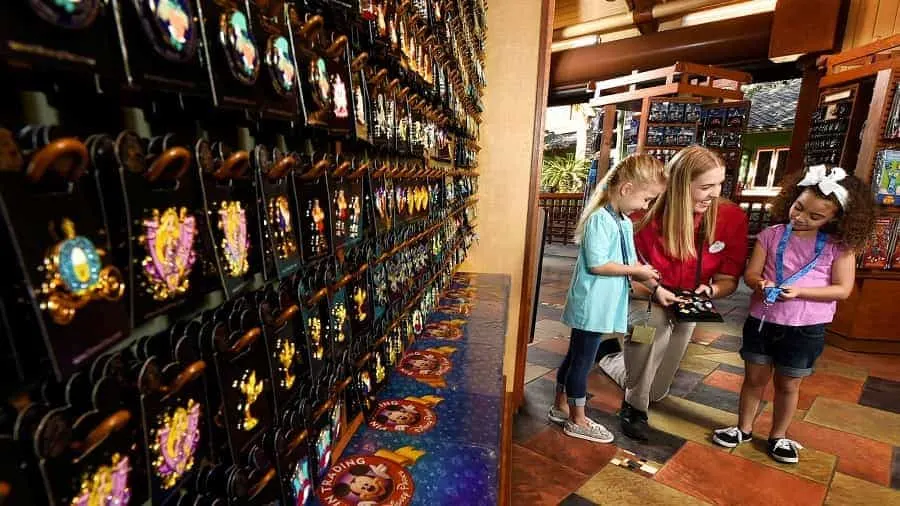 How to Trade Disney Pins
When you travel to the Disney parks, you will see Cast Members wearing a lanyard or satchels with Disney trading pins.
Ask politely to see their pins and search to find a pin you'd like. If you don't find one you are interested in, just politely say thank you for letting you look and walk away.
You are by no means obligated to trade. If you do find a pin you would like to trade, simply ask your Cast Member if they would be willing to trade.
They ALWAYS say YES!
There you have it, a NEW Disney souvenir pin to take home!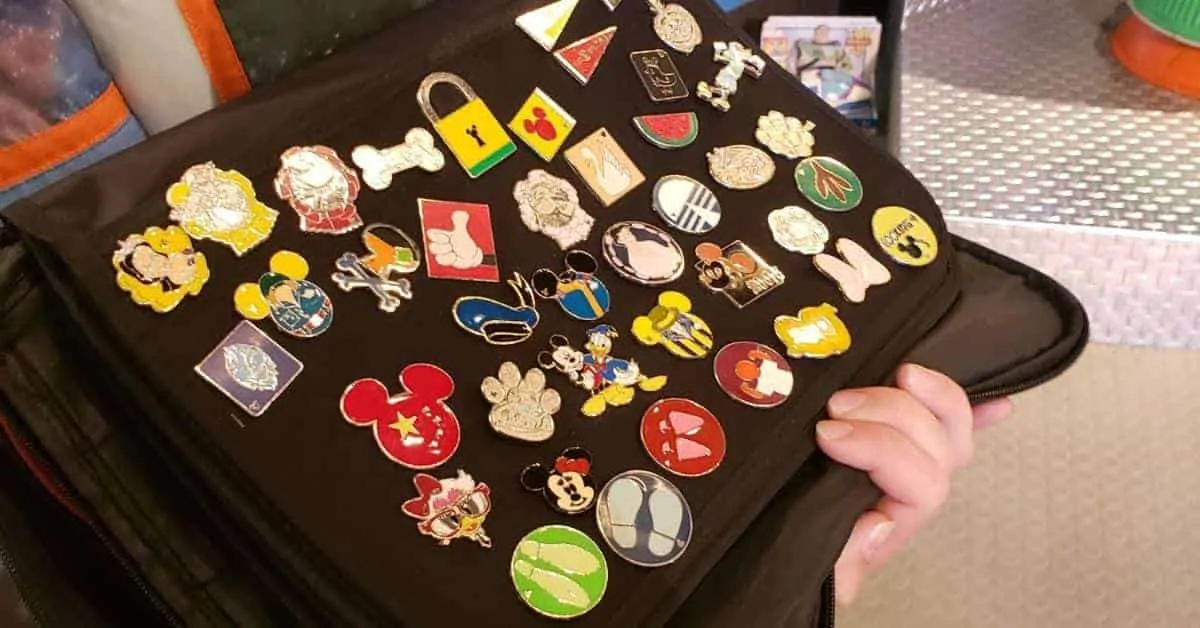 Certain stores in the Disney parks and Disney Springs also have Disney Pin Trading Boards.
Often, they will be visible at the counter. There are some that are hidden pin trading locations in Disney World and you have to know to ask for them.
If you really love pin trading, consider attending a Disney pin trading event.
These events are held throughout the year at Disney parks and allow you to meet other pin enthusiasts for open trades.
Even if you don't want to trade pins, it is a neat place to see the pins that others have collected.
Pin trading can be addictive and it is a great way to explore the parks while also interacting with Cast Members.'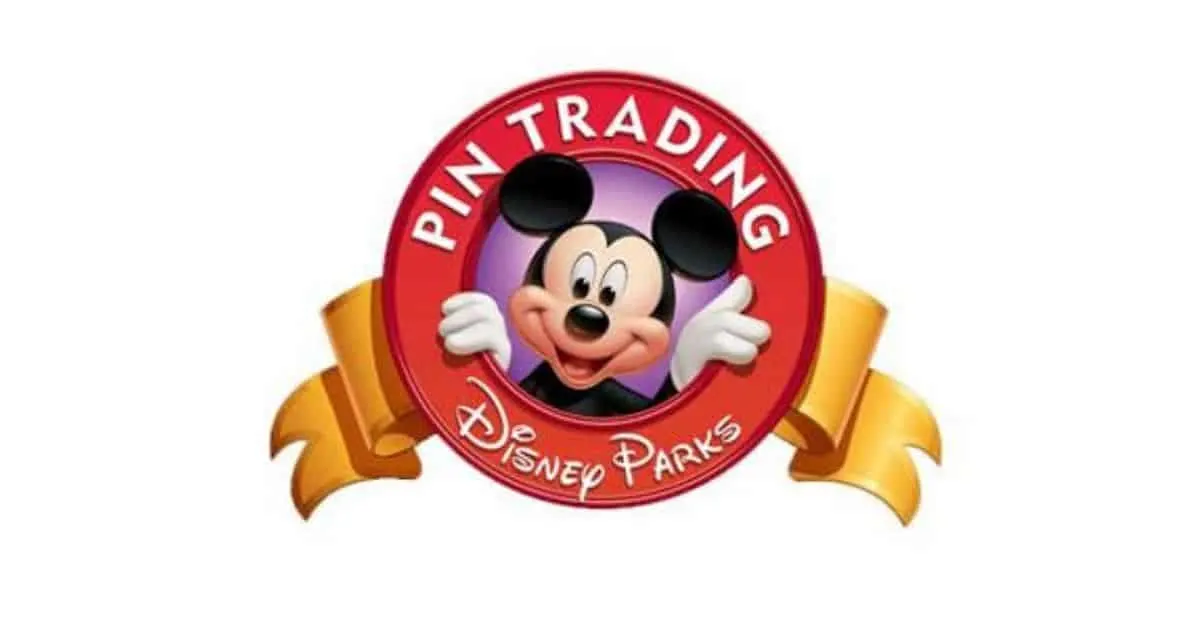 Just be sure to keep in mind these Disney pin trading rules:
When you approach a cast member for a trade, ask to see the pins without touching their lanyard.
If you choose not to trade, thank the Cast Member.
If you choose to trade, let the Cast Member know which Disney trading pins you are interested in without grabbing the pin with your own hands.
You can only trade one pin at a time (maximum of 2 pins).
Take your pin off your lanyard, replace the back & hand it to the cast member.
Open your hand to receive the pin being traded.
Thank the Cast Member and place your new pin on your lanyard/ book.