Choosing the perfect gift for a Star Wars fan can be tricky! If they are a true Star Wars fan, they probably have plenty of Star Wars themed t-shirts and already own all the Star Wars movies on DVD or Blu-ray. The perfect Star Wars gifts for adults are probably going to be something they haven't seen before.
Sounds like an even harder task! Not to worry, we have you covered!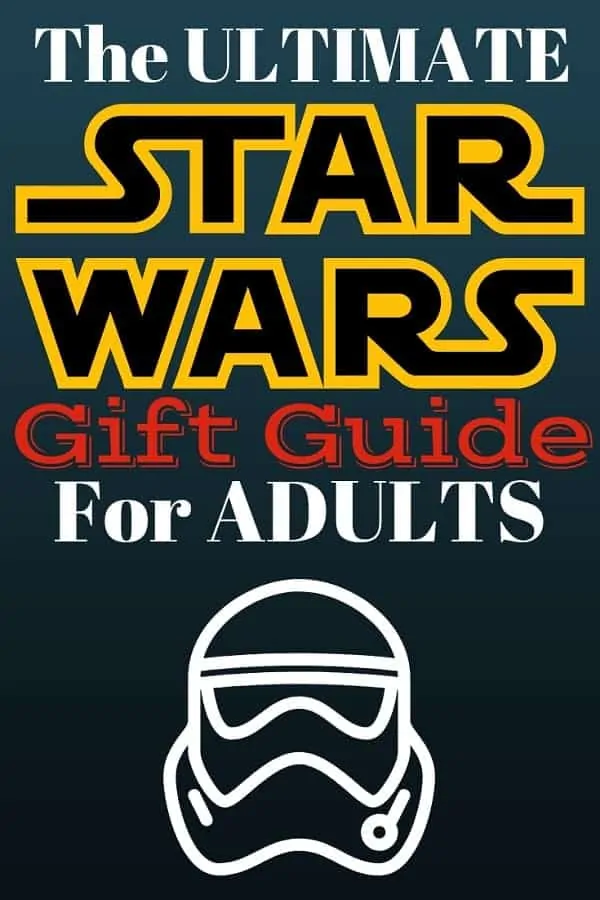 20 Star Wars Gifts for Him & Her
We have scoured the internet and come up with 20 Awesome Star Wars gifts for men & women!
These aren't your run of the mill gifts, either!
These are things that you might not find easy in a retail store and are perfect for just about any adult Star Wars fan.
We can guarantee that these Star Wars gifts will be big hits for the Star Wars fan in your life.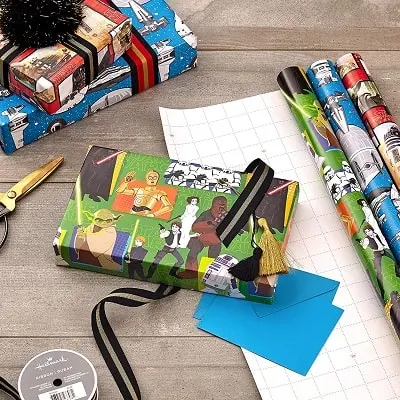 How to Wrap Your Star Wars Gifts
Take that present to the next level with Star Wars themed gift wrap!
Might seem a bit childish, but if you have a true Star Wars fan, they will LOVE Star Wars gift wrap!
Which one of these Star Wars gifts for adults do you like most?