If you need a way to cool off while in Animal Kingdom, consider taking a trip down Kali River Rapids, It gives you a unique look at how the logging industry can impact the enviornment.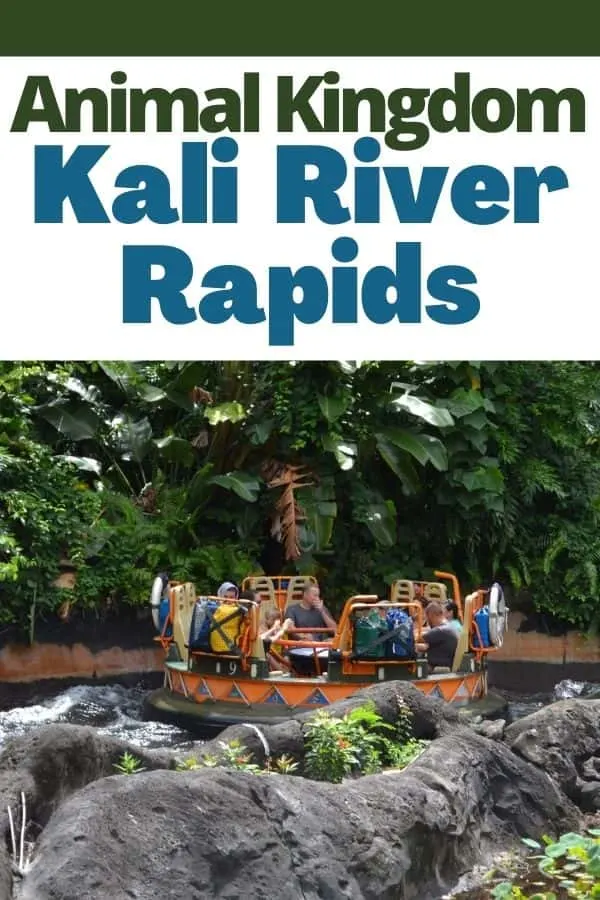 Kali River Rapids in Animal Kingdom
This is the only water ride in Animal Kingdom. It takes you on a rafting expedition through the jungles of Asia, courtesy of Kali Rapids Expeditions.
This water ride will allow you to experience this part of the park in a totally different way as you cruise down the Chakranadi River.
Not only will you feel like you are racing through a Rainforest, you will see (and feel) what happens when the loggers come in and destroy the landscape.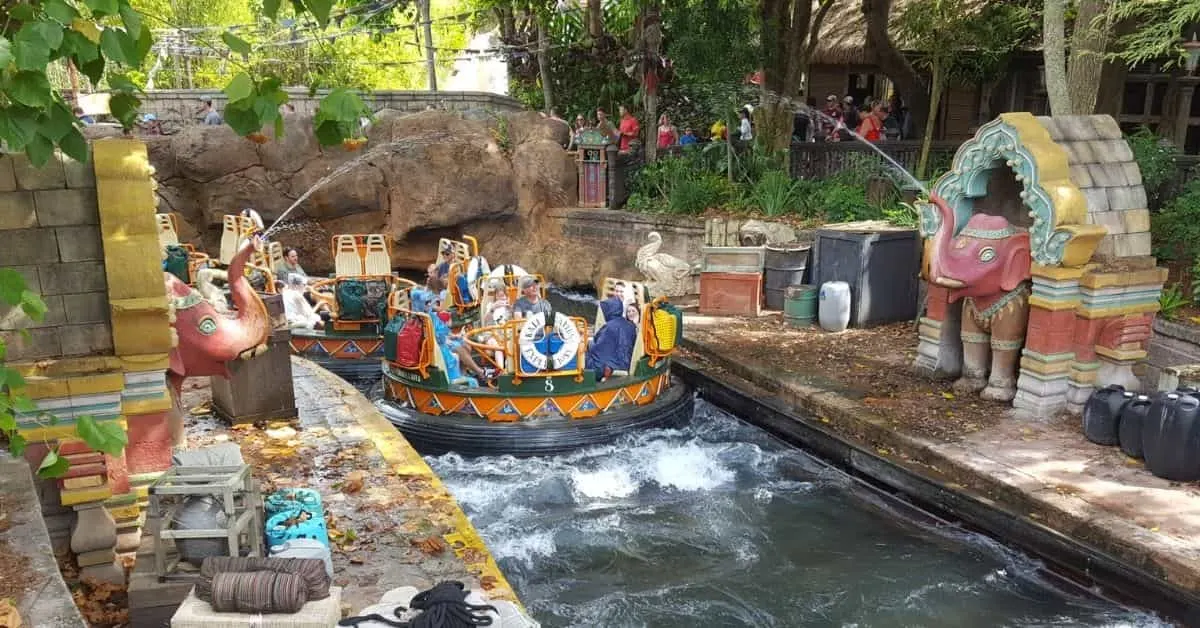 Hidden Feature
Kali River Rapids is one of the most popular rides in Animal Kingdom and chances are if you ride it, you are going to get soaked!
This ride is one of a handful of water rides in Disney World and what makes this ride different is that guests actually get to control part of how wet guests get.
How so?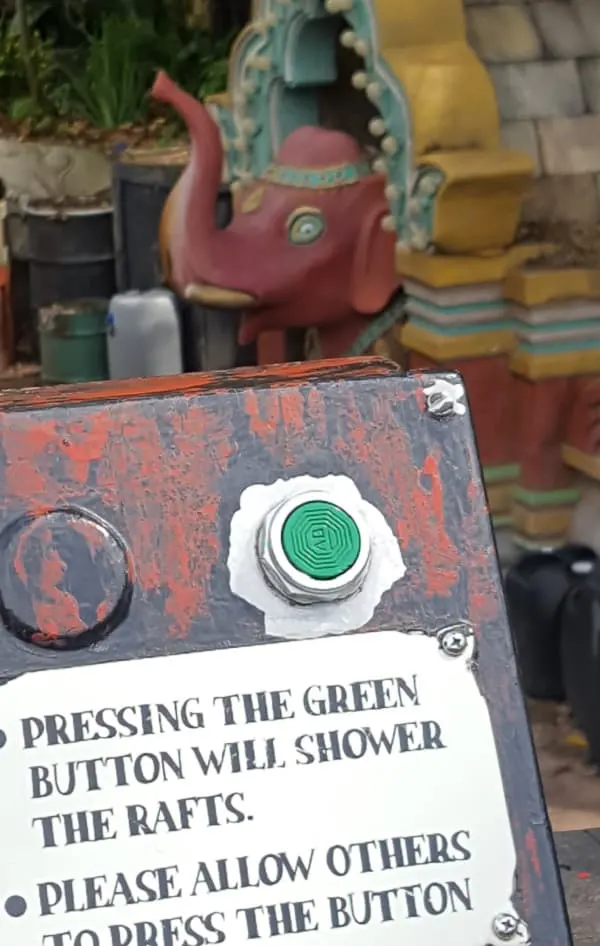 Well, there happens to be a hidden gem in Animal Kingdom that allows guests to spray unexpected passengers on the ride.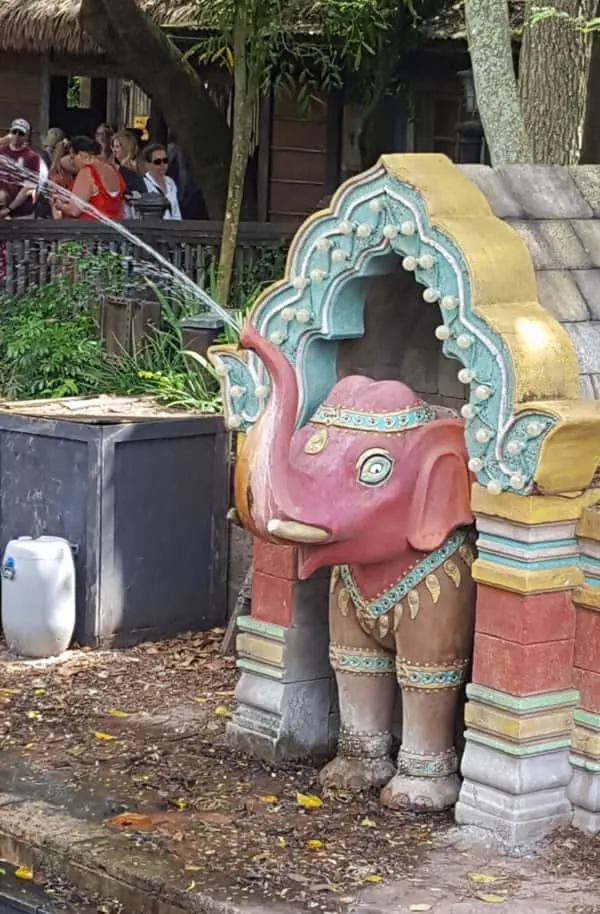 See those red elephants? Well, it houses a hidden sprayer that can be controlled by someone atop the bridge.
You probably have seen the elephant spray water, but I bet you didn't know how it was controlled.
When you watch guests on the ride get soaked, they don't seem to know it is coming either!
Most Frequently Asked Questions about Kali River Rapids
Do you get wet on Kali River Rapids?
Yes, you will get wet. There are some seats that get more wet than others, so really it is in your best interest to wear a poncho or store your belongings if you are worried about getting too wet.
Do you need a FastPass for Kali River Rapids?
While you don't NEED a FastPass for Kali River Rapids, it would be in your best interest to get one since this is one of the more popular rides at the park.
How big is the Drop on Kali River Rapids?
The drop is 3o feet which is not quite as bad as the drop on Splash Mountain, which is 53 feet.
Have you noticed this hidden gem for Kali River Rapids or other hidden gems at the Disney parks?